In today's episode, we discuss 8 Church Tagline Mistakes You Need To Avoid.
A church tagline is the very first part of the first impression you make on a visitor.
It is the first thing someone will read on your church website, and getting it right is a top priority.
Join us as we share some of the biggest slogan mistakes we have seen.
We hope this conversation helps your church reach more people and grow.
8 Church Tagline Mistakes You Need To Avoid
Making It All About You – We are a church that cares
Using Insider Language – Know, Grow, Go.
Using Just A Bible Verse – I Can Do All Things Through Christ
Making It Just Your Service Times – Join Us Sundays at 9 and 11am
Making It About Theology – Find Redemption In Jesus Christ
Using Your Mission Statement – Love God, Love People
Using Just A Greeting – Welcome!
Using Just A Call To Action – Watch Online!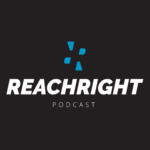 About The Author