Your church website is more important now than ever before. In a time when many churches are unable to gather in person, your web presence is now the central hub for so much of church life.
But all of that can be derailed if we aren't careful.
In our experience churches generally make the same handful of mistakes on their websites. We put together a list of the 11 biggest mistakes that we see the most.
Here they are in no particular order:
Big Picture of the Building As The Main Image
Big Picture of the Pastor As The Main Image
Deep Dropdown Menus With Multiple Tiers
All Information On Homepage
One Page Site
Unnecessary Staff Members On The Staff Section
Using Individual Emails Instead of Forms
Not Using Calls To Action
Sending People Off Your Site For Content
Direct Link To Giving
Big Homepage Sliders
We hope this episode helps your church build a better web presence.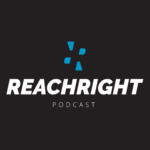 About The Author