In today's episode, we discuss ten ways your church can get the most out of #GivingTuesday.
Each year, the Tuesday after Thanksgiving is carved out as a day for generosity.
Giving Tuesday has grown from $28 million given in 2013 to $1.97 billion in 2019.
People worldwide choose this day to find charities to support and give their resources to help them accomplish their mission.
With the right strategy, your church and pastors can leverage the #GivingTuesday movement to reach more people and grow. 
Ten Tips To Help Your Church Get The Most Out Of #GivingTuesday
Communicate Early
One Clear Call To Action
Build A Landing Page
Raise Funds For Something Specific
Be Clear About Your Goals
Let People Know What Their Donation Accomplishes
Ask People To Match Ahead of Time
Use The #GivingTuesday Hashtag
Collect Givers Information
Ask For Recurring Gifts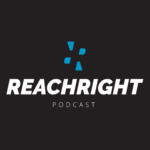 About The Author