In today's episode, we discuss Eight Simple SEO Tips For Churches That Anyone Can Do.
SEO or Search Engine Optimization is an essential part of every church's digital strategy.
But many church leaders think it is something that only tech gurus can do.
Join us as we talk through eight tips that even a web novice can tackle.
We hope this conversation helps your church reach more people and grow.
Eight Simple SEO Tips For Churches
Add text to your Sermons
Use Titles People Are Looking For
Use Generic Page Names
Blog
Ask Friends To Link To You
Link To Yourself
Ditch The Image Slider
Use Short URLs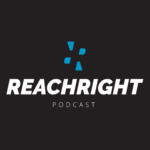 About The Author