How do you choose a children's church curriculum that fits your church, especially considering there are hundreds of options available?
Each children's ministry curriculum has its strengths, weaknesses, and style. As a church, you need to determine your children's ministry goals and prioritize what you're looking for in weekend experience and support for families.
Thankfully, there are tons of outstanding options for fun, biblically-based, and age-appropriate lessons for kids. To help you start narrowing down your options, we've compiled a list of 10 popular children's ministry curriculums that will help your ministry thrive.
Estimated reading time: 19 minutes
Choosing a Children's Church Curriculum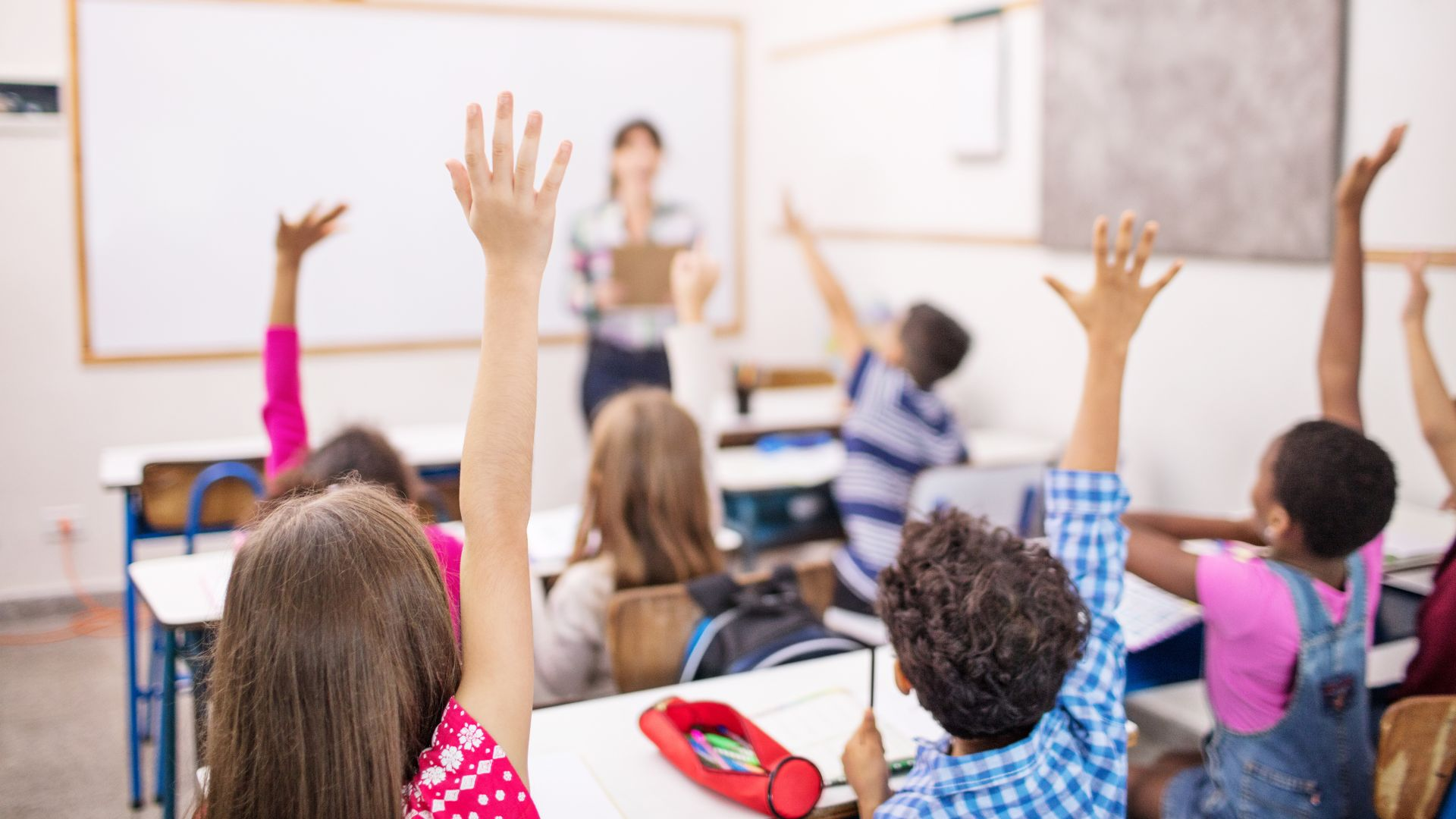 There are tons of amazing kids ministry curriculum options to choose from, but how do you find the right one for your church? Before we dive into the top 10 best children's ministry programs, let's look at what you should be looking for when choosing the best curriculum.
Assess Your Goals and Needs
Firstly, begin by defining the goals and objectives you have for your children's ministry. What do you want the children to learn and experience through the church curriculum? Are there specific themes or values you want to emphasize?
Age Group
Secondly, consider the age range of the children in your church. Different curricula are designed for specific age groups, such as preschool, elementary, or middle school. Choose a kids ministry curriculum that is age-appropriate for your children.
Denomination and Theological Compatibility
Next, ensure that the curriculum aligns with the theological beliefs and values of your church or denomination. Some curricula are specifically designed for certain theological traditions, so make sure they fit your church's doctrine.
Scope and Sequence
Then, review the curriculum's scope and sequence. What topics and biblical stories are covered? Does it provide a well-rounded overview of the Bible and Christian teachings? Look for a children's church curriculum that specifically offers a balanced approach.
Teaching Style and Methods
Consider your teaching team and their preferences. Some curricula are more interactive and hands-on, while others are more traditional and lecture-based. Therefore, choose a style that aligns with your team's strengths and the learning styles of the children.
Resource Availability
Determine what resources are included with the curriculum. This may include lesson plans, activity materials, videos, music, and more. So make sure your church leaders have access to the necessary resources and that they are age-appropriate.
Flexibility and Customization
Evaluate the flexibility of the kids church curriculum. Can you adapt it to meet the specific needs and culture of your church? Is it easy to customize or supplement with additional materials?
Budget Considerations
Take into account your budget constraints. Some curricula may be more affordable or include free resources, while others may have a higher cost. Factor in any additional expenses, such as training for teachers or materials.
Reviews and Recommendations
Seek recommendations from other churches or ministries in your area. Online reviews and feedback from users can also provide valuable insights into the effectiveness of a sunday school curriculum.
Trial Testing
Before committing to a curriculum, consider trialing it for a short period to see how well it works with your group. This can help you identify any issues or adjustments needed.
Training and Support
Ensure that the sunday school curriculum provider offers adequate training and support for your teachers. It is so essential that your team understands how to effectively implement the curriculum.
Long-Term Commitment
Finally, think about your long-term commitment to the curriculum. Some curricula are designed for multi-year use, while others are more short-term. Consider whether you want a curriculum that can grow with your children over time.
Remember that there is no one-size-fits-all solution, and the best kids church curriculum for your children's church will depend on your unique circumstances and goals. Therefore, take the time to research and evaluate different options, involve your team in the decision-making process, and be open to making adjustments as needed to meet the evolving needs of your ministry.
10 Children's Church Curriculum Options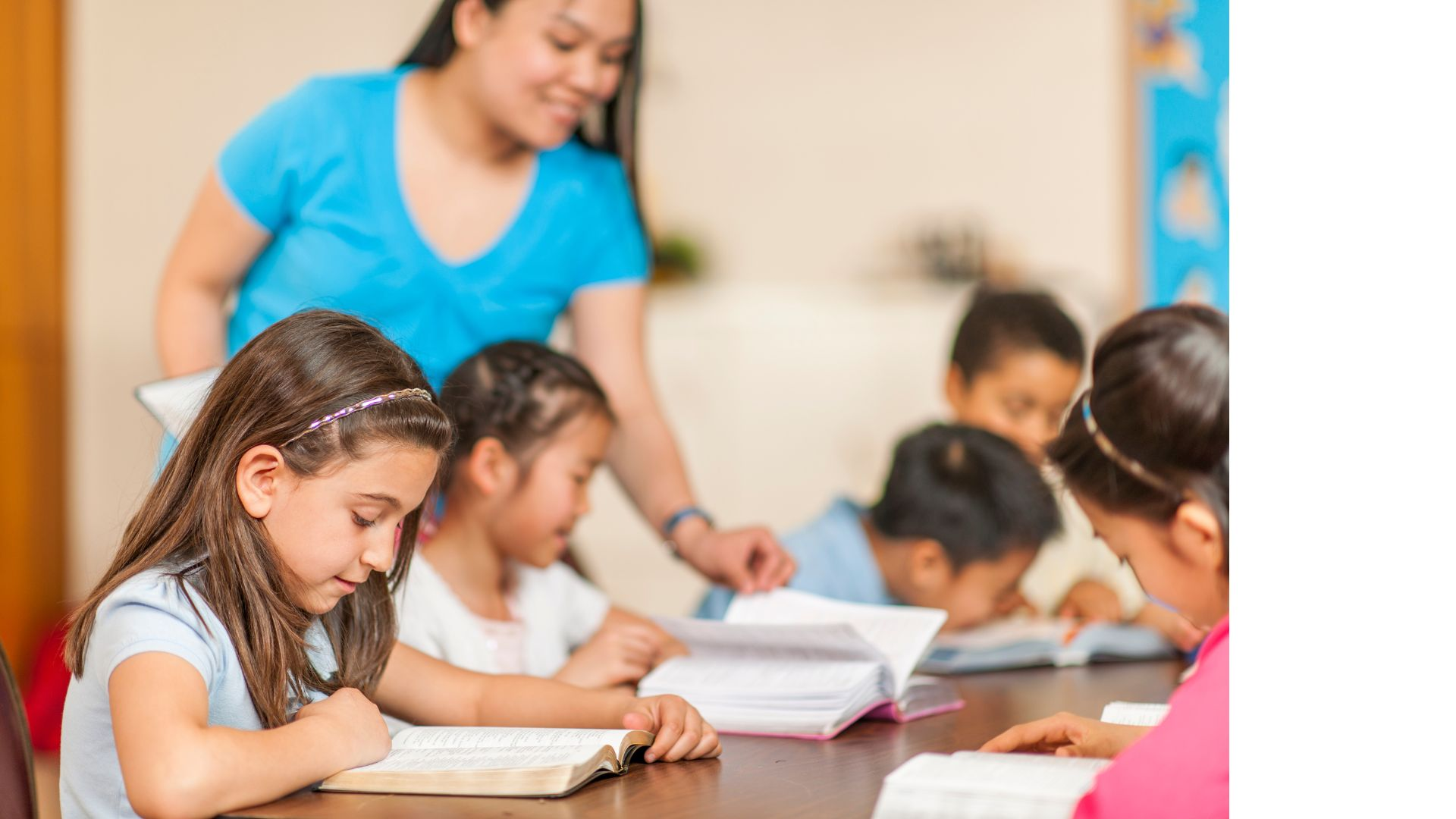 Children's church curriculum can encompass ages ranging from birth through high school. Although many curriculums extend into middle and high school, we'll primarily look at preschool and elementary options. This list contains an overview and pricing, along with the digital resources and other perks each program offers.
1. Orange Kids
With over 10,000 partner churches, Orange is one of the most common curriculums used in children's ministry. Orange is also known for its popular family ministry conference (Orange Conference), held annually in Atlanta, Georgia.
Orange has an extensive library of resources, including a life stage curriculum, kids' music, vacation bible school programming, and family resources, including a parenting app. In addition, they supply free and paid resources for parents to engage the whole family in kids' ministry.
With a fun curriculum that is attractive and applicable, Orange works to develop relatable lessons and provides subtle adjustments from one age group to the next based on developmental growth and learning principles.
The kids' curriculum from Orange includes:
First Look (Preschool)
252 Kids Curriculum (Elementary)
XP3 Middle School Curriculum
XP3 High School Curriculum
What's Included
Virtual experience materials
Large group materials
Small group materials
Media package
Environmental planning
FX: Family Experience Event
Volunteer resources
Key Features
The curriculum is set up in one-year plan cycles.
Includes a free parenting app for families connected to the Orange curriculum.
You can receive a free month of curriculum, access to a ministry specialist, a media package, and more with an Orange Kids curriculum trial.
Price
Pricing varies based on the curriculum package you choose and the number of kids.
First Look (Preschool curriculum) annual license $525 – $2,519
252 Kids (Elementary curriculum) annual licensed $525 – $2,859
2. The Gospel Project
Gospel Project is a children's ministry curriculum from LifeWay, one of the largest Christian publishers and retailers. The Gospel Project has a curriculum for preschool age through adults and offers extensive resources.
The Gospel Project takes kids on a Christ-centered, chronological journey through the entire Bible from Genesis to Revelation. Each lesson points to Jesus as redeemer, teacher, Lord, and Savior.
What's Included
Starter kits – includes an activity pack, videos, music, and more
Children's ministry leader guides
Kids ministry resources
Small group resources
One-time purchases: posters that create a mural to show how the entire Bible points to Jesus
Quarterly digital products
Key Features
The Gospel Project curriculum is organized into three-year cycles, with new volumes released every three months.
A chronological study plan from Genesis to Revelation unites the big story and themes of scripture.
Each lesson includes an engaging activity, small group discussion questions, and a memory verse.
Pricing
Monthly subscriptions allow you to bundle Preschool and Kids curricula, and you can choose from a Basic Plan and Plus Plan. The Plus Plan includes worship videos, audio, guides, and resources for a midweek discipleship experience. You can also choose to purchase curriculum and resources a la carte.
We've included a sampling of pricing for both types of plans below. In addition, you can view complete pricing options here.
Preschool and Kids Basic Plan
$65 per month for 1-50 average attendees
$140 per month for 101-200 average attendees
$262 per month for 401-800 average attendees
Preschool and Kids Plus Plan
$111 per month for 1-50 average attendees
$186 per month for 101-200 average attendees
$308 per month for 401-800 average attendees
3. LifeKids
LifeKids is the children's church curriculum from Life.Church. It's available on Life.Church Open Network, which means (drumroll…) it's FREE!
The LifeKids team has created a curriculum for kiddos ages 2 through 4th grade. For preschoolers, there's the Bible App for Kids Curriculum. Konnect is a program for younger elementary. You can also check out the Students category for more resources for older kids and students.
The early childhood curriculum is a 23-unit two-year program that families can reinforce at home through the Bible app. Now let's talk about Konnect.
What's Included
Pre-experience music
Video message
Vide teaching segment
Emcee tech sheet
Small group guide
Materials list
Parent convo card
Key features
Open Source contains curriculum options on a variety of series topics.
You can find in-class training to learn how to implement the curriculum.
Multi-week series typically range from 3 to 5 weeks.
Find worship and curriculum from partner churches such as eKids (Elevation Church), NewSpring Church, Church of the Highlands, and others.
Pricing
The curriculum is free; just sign up for an account to access children's church curriculum, training and leadership development, and a support community.
4. Group
Next on the list is Group Sunday School Curriculum. Group started as a magazine and developed into a provider for children's curriculum, Sunday School resources, and small group studies.
The company offers digital and print resources for preschool through high school children. Plus, they have an adult Sunday School curriculum and tons of resources, including Vacation Bible School (VBS) series.
Group focuses on creating R.E.A.L. experience as Jesus did, which means:
Jesus was Relational
Jesus created Experiences
Jesus' teachings were Applicable
Jesus' goal was lifelong Transformation
You can choose from one of their seven children's ministry programs, depending on the specific age, length, and scope you're looking for. You can also take a quiz on their compare curriculum page to help you determine what's best for your needs.
What's Included
Although the features may vary slightly among the seven programs, most will include the following options:
Music and lesson video DVD
Movie files on USB
Audio files
Preschool options
Gizmos (interactive activities and learning enhancements)
Key Features
Choose from seven children's ministry programs.
Digital and print resources are available for children in preschool through high school.
The company offers an adult Sunday School Curriculum, Vacation Bible School (VBS), and other resources.
Pricing
Pricing varies by program, and you can also buy the different lesson components and guides ala carte. For example, the FaithWeaver NOW Starter Set is $402.99 per quarter. FaithWeaver includes a curriculum for infants through adult levels, with a teacher pack and student book for each age level.
5. Grow Kids

Grow Kids Ministry is a children's church curriculum provider that offers digital and print resources for preschool through fifth-grade children. They also provide Grow Students and Grow Groups for adults. The company was started by children's ministry leaders who understand the challenges of leading a children's ministry.
Their goal is to help churches grow kids spiritually both at church and at home, increase the level of parent engagement, and grow the effectiveness of your volunteer team.
What's Included in "Grow Your Kids"
12 months elementary large and small group
12 months preschool curriculum
Series artwork and screen graphics
24 memory verses
Monthly parent printables and emails
Prep sheets and shopping lists
Weekly coloring pages
Weekly teaching videos
Discipleship Tools
Programming
Key features
Comprehensive annual program for preschool and elementary.
Additional options are available with the "Grow Your Ministry" plan for equipping volunteers, communicating with families, and planning events.
Adaptable for online, in-person, or both
Free Vacation Bible School curriculum is posted every year
Pricing
Grow Your Kids includes everything listed above for one annual payment of $597. The "Grow Your Ministry" package of resources is $997 a year and has additional resources for volunteers, families, and events.
Also, check out their free VBS curriculum.
6. ShareFaith Kids Ministry Curriculum
ShareFaith offers a suite of connected technology tools, including church media, websites, connect ChMS, giving, live streaming, and Sharefaith Kids Ministry Curriculum.
The Kids Ministry Curriculum is a comprehensive on-demand digital library with over 150 Bible lessons. And new lessons are added monthly. Members can also access 5-Day VBS resources for marketing, preparation, and execution.
You can also connect parents and other family members with online family devotionals featuring the in-class lessons with additional discussion and reading options.
The entire resource library includes fun elements like worship videos, Bible quizzes, PowerPoint games, and digital comics to up your fun factor.
What's Included
You can sign up for a free 7-day trial to view:
Preschool and elementary lessons
PowerPoint game
VBS content bundle
Worship video
Bible comic
Key Features
The Bible Is Trustworthy
Apologetics
Chronological & Historical
God's Redemptive Plan
God's Attributes
Life Application
Gain instant access to tons of digital resources
Partner with families with integrated online family devotionals
Get organized with Sunday School Scheduler and Planner
Pricing
Pricing is not available on the website, but you can sign up for a free 7-day trial to receive more details.
7. Answers Bible Curriculum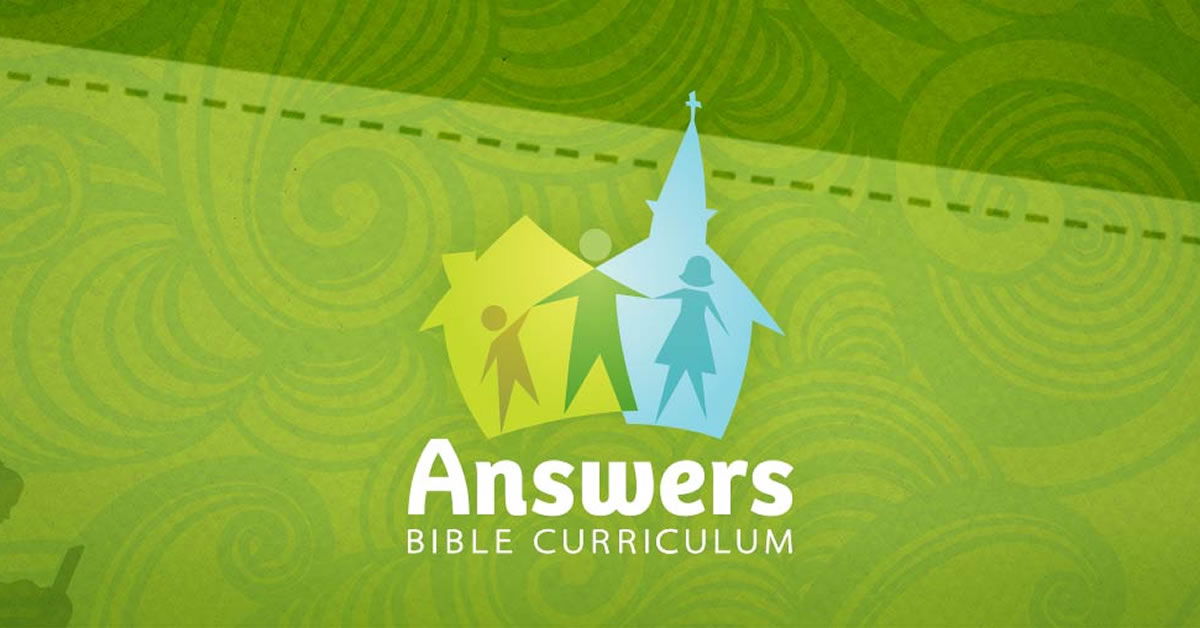 The Answers Bible Curriculum (ABC) is a chronological, Christ-centered Bible study series covering all of Scripture (Genesis to Revelation) in four years. It's adaptable for all ages and can be used in Sunday School, children's church, homeschool, and family devotions.
The Answers Bible Curriculum includes lessons, memory verse songs, devotionals, and helps children understand how the Bible applies to their lives.
What's Included
Teacher guide
Take-home sheets
Lesson theme, memory verse, and classroom posters
Student guide
Downloadable resources (video clips, songs, PowerPoint)
Family devotional
Memory verse songs
Flip chart and Justin & Jessie stories (PreK-1st kit)
Key Features
Choose from ESV or KJV Bible versions.
Synchronized lessons across all six age groups ranging from preschool to adult.
Emphasis on Whole Bible, Whole Family, Whole Truth.
Pricing
Get a one-month free trial. You can purchase a 1 unit plan that includes ten weeks/lessons or five units covering one year/50 lessons. Each 10 lesson kit costs $29.99, and you can save by ordering multiple kits simultaneously.
8. Awana
Awana has existed for over six decades with a mission to reach children, youth, and families for Christ. In fact, right now Awana serves over 120 countries, empowers leaders, and reaches kids with the Gospel and discipleship.
The goal of Awana is to develop spiritually strong children and youth who faithfully follow Jesus Christ. So they accomplish this goal through weekly clubs offered throughout the U.S. where children and youth learn biblical scripture through games, handbooks, and other activities.
Awana also offers resources for families, children's ministry leaders, and churches. Awana Brite is the discipleship curriculum for churches, which is designed for weekend services.
What's Included
Large and small group welcome activities
Videos for the intro, Bible story, and conclusion (includes a memory verse and gospel presentation)
Small group application activities
Challenge experiences
Lesson training resources
Key Features
Leader training and resources are provided.
Gospel-focused teaching, engaging media, and guided conversations.
Pricing
Pricing is based on the number of children in your ministry ranging from $600 per year for 1-25 kids to $2,000 per year for an unlimited package. Awana also provides a scholarship opportunity for churches needing financial support.
9. Explore the Bible by Lifeway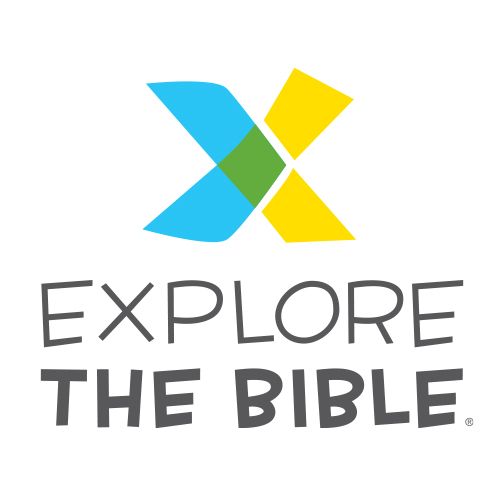 Explore the Bible is a Sunday School curriculum that takes your group on a journey through all 66 books of the Bible. The goal is for children, youth, and adults to know God's Word completely.
This curriculum is adaptable for any size group and offers flexible options for large and small groups. The Explore the Bible curriculum can also be used as a family devotional. The only downside to this option is that it's confusing to figure out the pricing and materials needed, but if you contact Lifeway they can help you put together a package for your church.
What's Included
Leader guides, including session plans for large and small groups
Activity pages with Bible activities
Tool Kits include one leader guide, a set of activity pages, a leader pack, a CD, and a DVD
Family card for discussion and devotionals
Key Features
Champion biblical literacy and learn skills to apply God's Word.
Understand fundamental truths and takeaways in every book of the Bible.
Have fun in God's Word.
Pricing
You'll have to do some research as the resource pricing is based on the number of students and classes. Leader Guides are $8.49 each, activity pages are $3.75 each, and tool kits are $59.99 each.
10. Truth78 Curriculum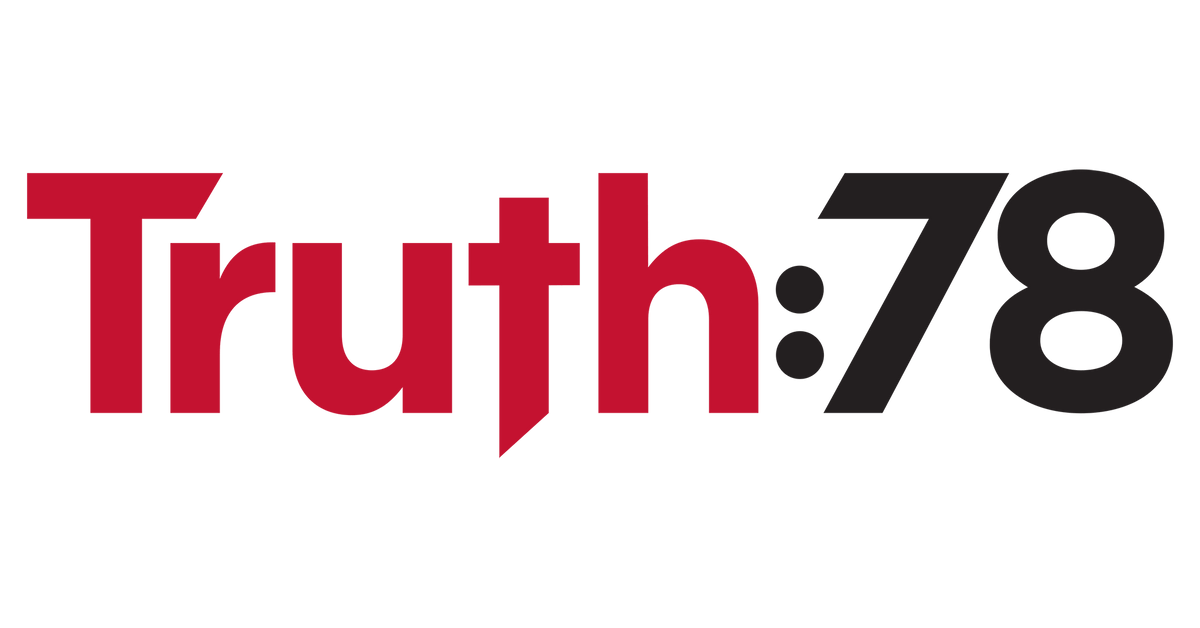 The Truth78 Sunday School Curriculum name is inspired by Psalm 78, which is a signature text tied to the mission of this non-profit. The curriculum is designed to be taught over 40 weeks and includes church, school, and home resources.
Truth78 provides a broad range of resources, including Sunday School, midweek Bible, intergenerational studies, and Backyard Bible Club. The curriculum is designed to teach the Whole Counsel of God, covering Bible survey, biblical theology, systematic theology, gospel proclamation, and moral and ethical instruction from an age-appropriate perspective.
What's Included
Classroom kit
Teacher's guide
Student books
Growing in Faith Together (GIFT) Pages
Visuals packet
Verse cards
Key Features
The Growing in Faith Together app is available for parents to access the additional curriculum with in-app purchases.
The curriculum is also available in Spanish.
Pricing
Forty lesson curriculum packages are sold by grade level. For example, you can order a classroom kit for $130-$165, additional teacher guides for $85-$110, visual packets for $74, and student notebooks for $6-$10.75. You can also order additional resources such as verse cards and booklets.
You can try ten lessons for free on their website.
Running the Kids Ministry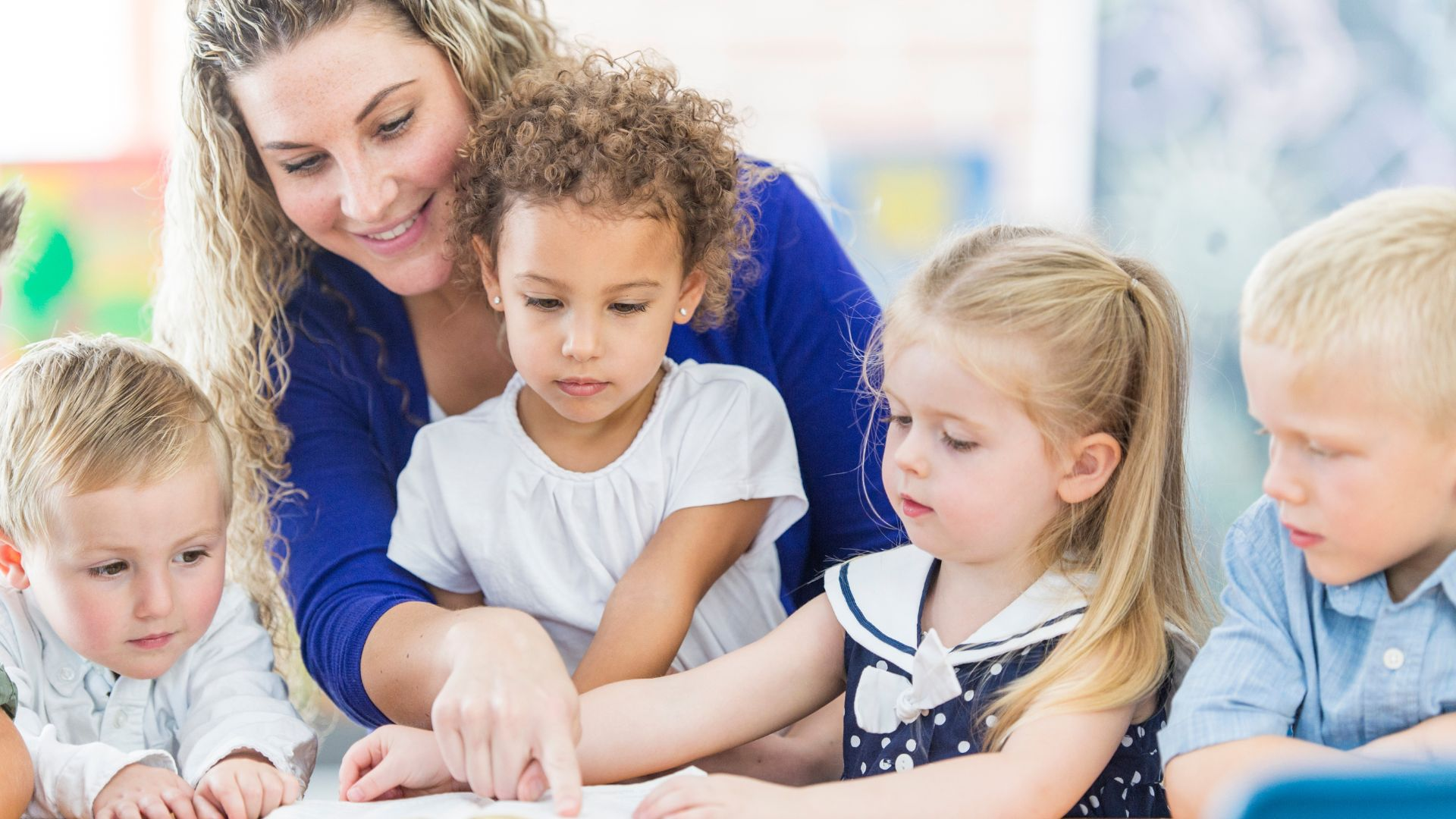 Running a successful kids' ministry involves careful planning, organization, and a deep commitment to nurturing the spiritual growth and well-being of children. Therefore, we have supplied some steps and considerations for effectively running a kids' ministry:
Establish a Vision and Mission
Firstly, define the purpose and goals of your kids' ministry. Ask yourself what you hope to achieve. Once you figure it out, create a clear vision and mission statement that guides your efforts.
Recruit and Train Volunteers
Secondly, remember that building a dedicated team of volunteers is crucial. Recruit individuals who are passionate about working with children and share your ministry's values. You'll obviously want to provide training, background checks, and ongoing support for your volunteers.
Safety and Security
Next, implement strong safety and security measures to ensure the well-being of the children in your care. This includes background checks, sign-in/out procedures, and a clear emergency plan.
Age-Appropriate Curriculum
Then, select a curriculum that aligns with your ministry's goals and the age groups you serve. Ensure that it is engaging, biblically sound, and suitable for the developmental stages of the children.
Engaging Activities and Lessons
Plan interactive and age-appropriate activities and lessons that engage children's minds and hearts. Incorporate a variety of teaching methods, such as storytelling, games, crafts, and music.
Worship and Prayer
Introduce children to worship and prayer experiences that are tailored to their age level. Teach them the importance of worshiping God and how to pray.
Parent and Family Involvement
Foster a strong connection with parents and families. It is especially important to communicate regularly with parents about what their children are learning and provide resources for family faith-building at home.
Special Events and Outreach
Plan special events, such as Vacation Bible School, family nights, and community outreach initiatives. In fact, these can help grow your ministry and reach children who may not regularly attend church.
Small Groups or Age-Specific Classes
Consider organizing small groups or age-specific classes to provide a more personalized experience for children. Indeed, this allows for deeper relationships and tailored teaching.
Volunteer and Teacher Meetings
Hold regular meetings with your volunteers and teachers to discuss curriculum updates, address concerns, and share best practices. Specifically, encourage collaboration and idea sharing.
Evaluation and Improvement
Continuously assess the effectiveness of your kids' ministry. Seek feedback from parents, volunteers, and children themselves. Obviously, you'll want to use this feedback to make improvements and adjustments.
Budget Management
Develop a budget for your ministry that covers expenses such as curriculum materials, supplies, and events. Manage finances responsibly and seek ways to fundraise or secure funding if needed.
Prayer and Spiritual Growth
Prioritize prayer and your own spiritual growth as a leader. In fact, your personal relationship with God will influence your ability to lead and inspire others in their faith journey.
Flexibility and Adaptation
Be adaptable and willing to change course when necessary. Ministry needs and dynamics can shift, so being open to adjustments is essential.
Celebrate Milestones
Finally, recognize and celebrate the milestones and achievements of the children in your ministry. This encourages a sense of belonging and accomplishment.
Running a kids' ministry is both rewarding and challenging. It requires dedication, patience, and a genuine love for children. So regularly seek guidance from your church leadership, involve parents in the decision-making process, and focus on creating a welcoming and nurturing environment where children can grow in their faith.
Finding the Best Children's Church Curriculum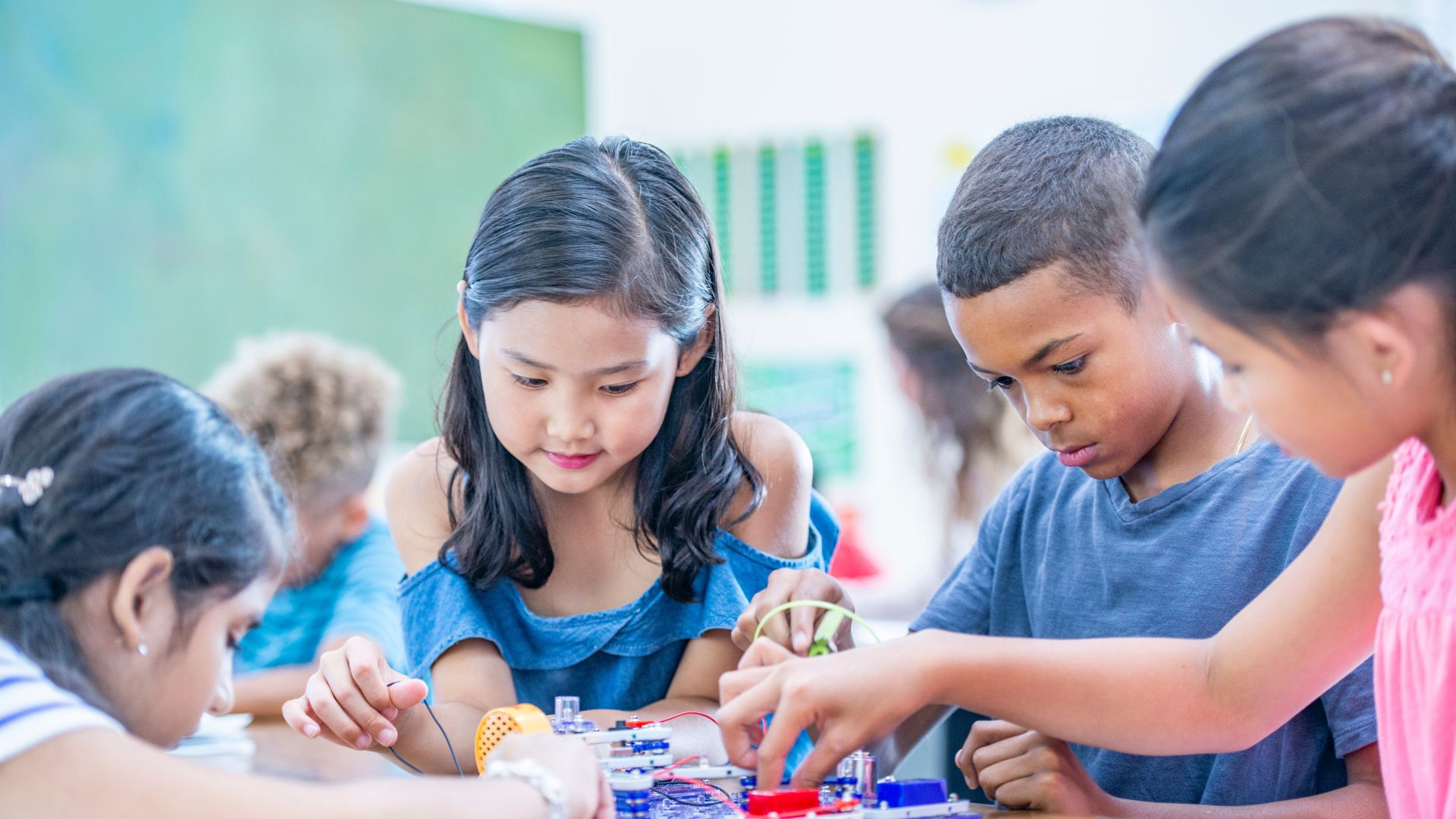 Although Orange and the Gospel Project are two of the most popular options out there, you can't go wrong with any of the ten options on this list. It's important to find a children's church curriculum that is biblically-based, engaging, and fun for both kids and volunteers. With so many great options available, you're sure to find the perfect fit for your church.
Which children's ministry curriculum do you use at your church? Let us know in the comments below!
Further Resources on Children's Ministry
About The Author