As the 20th century ended, Christians began embracing modern hymns. The '90s were the start of an emerging worship movement, artists such as Chris Tomlin and Casting Crowns made huge hits. The '90s provided both classic Christian songs and new sounds that were created through the changes in industry. The list below is of famous songs that topped out in the decade.
Many worship songs released in the '90s captured the heart and soul of Christians during the decade, rising to popularity. Our top '90 s worship songs are taken from the CCLI top 100 lists. These lists are taken from all kinds of churches, big and small, in CCLI licensed denominations. Since churches have been using CCLI to record worship song usage in church, they have the most accurate data for what was popular during that time.
Estimated reading time: 11 minutes
What Worship Music Was Popular in the '90s?
The '90s saw a big shift in defining worship music and what worship services began to look like in church. Christian albums and artists began worshipping in genres outside of classical hymns. The music began to sound more like the secular music of the time, while often still staying true to the core value of worshipping God.
Genre
In the '90s, worship music shifted to the sounds of popular secular music during the decade. There was pop, rock, and even disco influence heard in the sounds of the worship music of the time. Popular worship songs during this decade featured instrumentation that was catchy and rock-y. The lyrics, while still often citing classical hymns or Bible verses, took on a more modern sound that was easier for congregations to sing.
Popularity
As we go through our list of the most popular worship songs of the '90s, you may notice trends in regard to the genre, instrumentation, and lyrics of the songs. Noticing what makes a popular worship song can help when choosing worship songs to play during service, or even when writing your own.
The Top 10 Worship Songs of the '90s
These are the top 10 worship songs of the '90s. Each song on the list rose to popularity during the decade and was likely heard in many churches during that time. The data is taken from CCLI licensing.
1. Majesty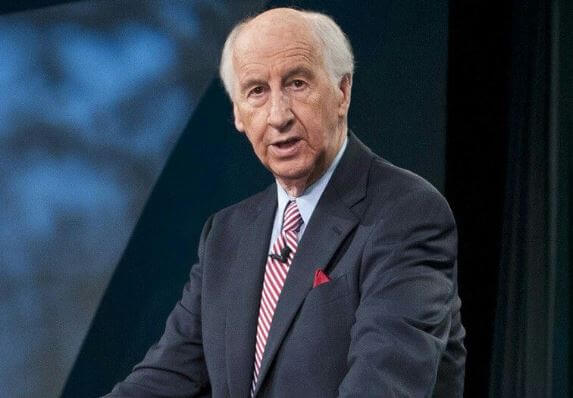 The #1 most popular worship song of the '90s was Majesty by Jack Williams Hayford. It was originally conceived in 1977 when Hayford and his wife traveled to England during the silver anniversary of the coronation of Queen Elizabeth.
The trip invoked in him a great sense of nobility and honor, as he saw everyone in reverence to the majesty of world leaders like the Queen. The beauty of the palaces and royalties kept reminding him of that word: "Majesty".
The lyrics of the song began to come to him as he talked with his wife about how Christ's kingdom will be even more majestic. The honor and glory humans gave their leaders paled in comparison to the honor and glory our true king deserves.
Majesty is an epic gospel song that is commonly known to most Christians who attended church during the '90s. The song's powerful lyrics, along with its hymn-like style that allows the whole congregation to all sing together without being drowned out by instruments, are forever a reminder for us to revere God's majesty.
2. I Love You Lord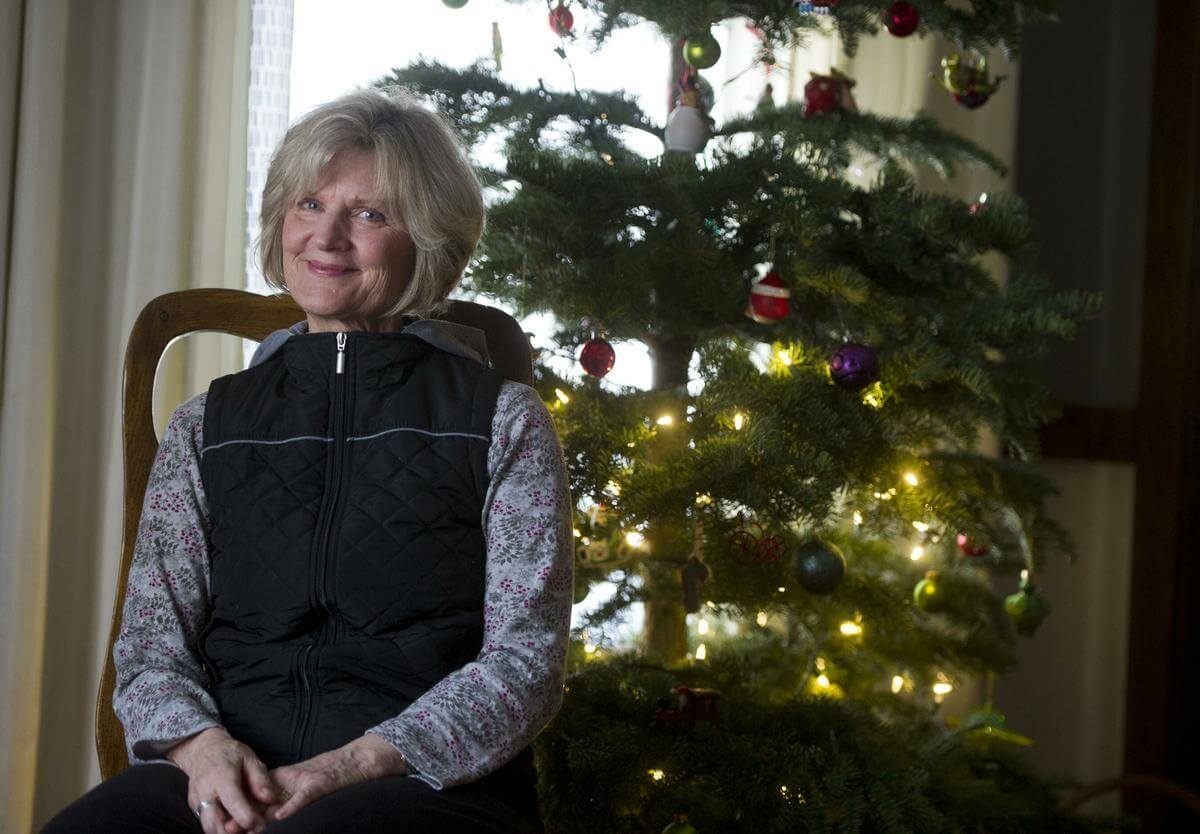 I Love You Lord was originally written and recorded by Laurie Klein in 1999. Since its release, it spread like wildfire through the church, becoming a powerful and popular hymn.
This song is one of my personal favorite song on this list because of its powerful lyrics and simple melody. There is something so wonderful and majestic about a congregation singing this song acapella in unison, fully focused on honoring and loving the Lord.
Since its original release, the song has gone on to be covered by popular artists like Laurie Klein, Steffany Gretzinger, and Hillsong Young & Free.
3. He Has Made Me Glad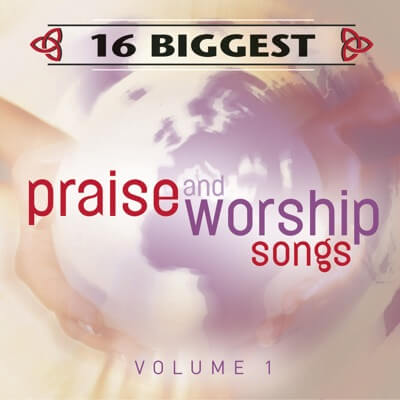 Released in 1997 by The Maranatha! Singers, He Has Made Me Glad has gone on to become a hugely popular worship song from the decade. The song was originally written by Leona Bruce Von Brethorst, who, despite battling depression and working hard as a single mom, still wrote a song about joy.
As the song title suggests, He Has Made Me Glad has a simple set of repeatable lyrics that rejoice in the Lord for He has "made us glad". The song was very important to Leona, whose circumstances didn't give her much reason to be glad. And yet she still learned to give thanks to the Lord in all her situations, for He is the one that makes her glad.
The song heavily references Psalm 100, which reminds us to "enter his gates with thanksgiving and his courts with praise; give thanks to him and praise his name. For the Lord is good and his love endures forever; his faithfulness continues through all generations."
4. Give Thanks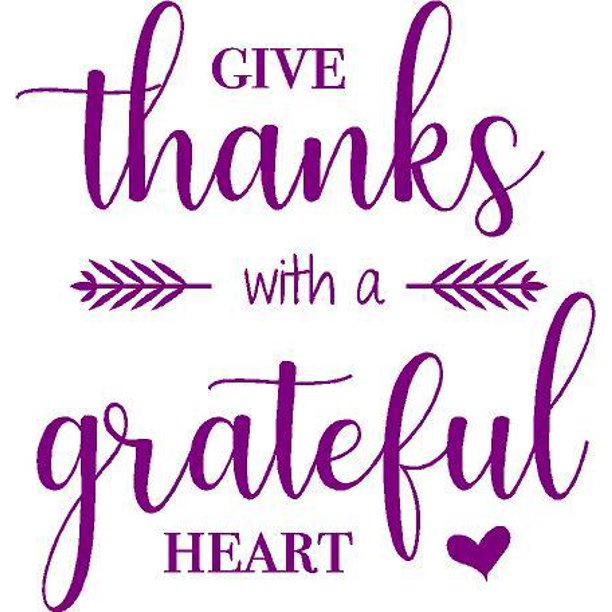 Give Thanks was released in 1995 by the widely popular worship artist Henry Smithon his album Acoustic Worship. Much like He Has Made Me Glad, the song was written while Smith was surrounded by terrible circumstances like poverty and joblessness.
The song's power comes from its simplicity. It repeats the phrase, "Give thanks" over and over. This only reinforces the theme over and over in the singer's head, rather than become annoyingly repetitive. Smith understood that often we need to really focus in on giving thanks to God, and it may take a few times repeating it to ourselves before we actually start to do it.
The scriptural foundation for the song has been cited as referencing Ephesians 5:20, 1 Corinthians 6:9-10, and 2 Corinthians 12:10.
5. As the Deer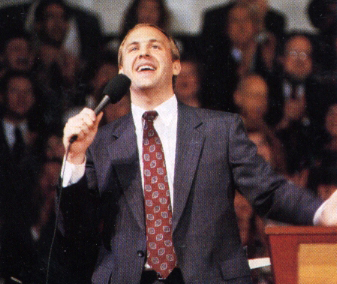 My absolute favorite on this list, As the Deer is a powerful worship hymn released in 1992 by Martin J. Nystrom. The song rose to popularity in the '90s, but can still often be heard in churches to this day.
The song is based on Psalms 42, often quoting it directly. The lyrics speak of the love we have for God, and our desire to be with Him. Just like David wrote in his psalm all those centuries ago, our souls pant for the Lord's presence like a deer pants for water.
The song's sound is also very hymnal, which makes it attractive to choirs and choruses.
6. Glorify Thy Name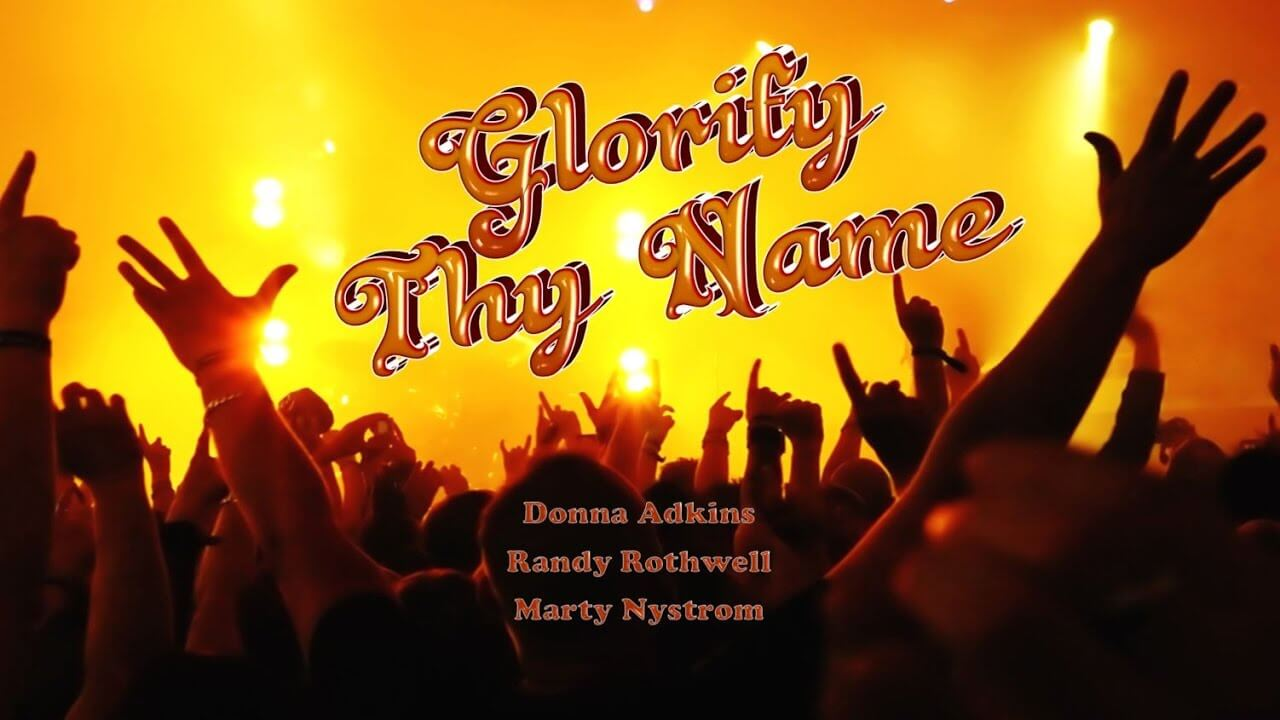 Released by Donna Adkinsin 1992 on her album Almighty, Glorify Thy Name has gone on to become one of the most popular Christian songs of the '90s. It reminds us to give glory to the godhead: the Father, Son, and Holy Spirit.
Glorify Thy Name was inspired by John 17 when Adkins was praying and meditating on the scripture. She wrote, "I saw in a new way that Jesus was not only praying for His disciples, but for all who would follow Him in years to come. He was actually praying for me! I was impressed that Jesus was placing great emphasis on the unity in the Godhead. I also saw that it was very important to Jesus that the Father's name be glorified, and that there seemed to be a correlation between glorifying the Father's name and achieving unity. In that same moment I was inspired to sit at the piano and write 'Glorify Thy Name.'"
7. Lord I Lift Your Name on High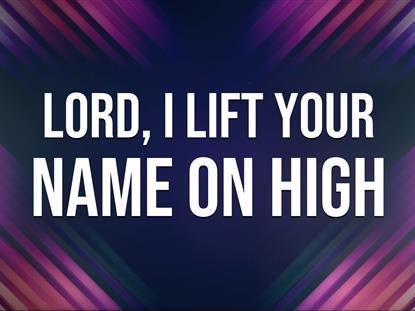 Lord I Lift Your Name on High was released in 1989 by Maranatha! Praise Band on their album Praise Band 1. It was written by Rick Founds, who cites the water cycle as the inspiration behind the song's lyrics.
The song is all about the incredible sacrifice God made by sending His son to earth. It is about how Jesus' death and resurrection paid for our sins and gave us new life. With all of this in mind, we "life His name on high".
8. We Bring the Sacrifice of Praise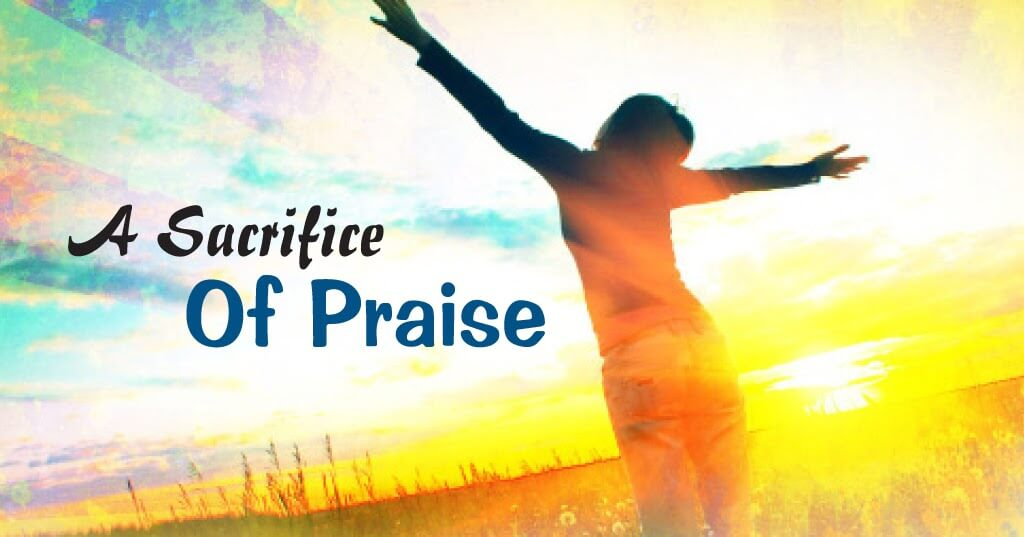 We Bring the Sacrifice of Praise was released in 1999 on the Acoustic Worship: Volume 2 album by Kirk Dearman and David Huff. Dearman wrote the song in his head while driving the busy highways of Dallas/Fort Worth, Texas, the same roads I drive every day!
Like many of the other songs on this list, We Bring the Sacrifice of Praise has lyrics that are simple but powerful, and easy to learn and remember. The first two lines of the chorus are taken from Jeremiah 33:11. The next lines (about bringing the sacrifice of praise to God) are inspired by Psalm 100.
9. All Hail King Jesus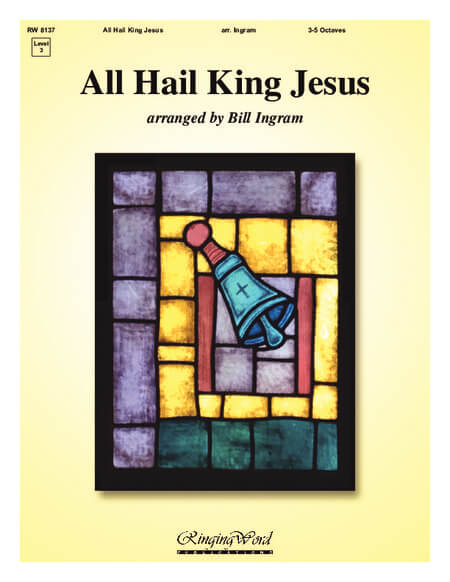 All Hail King Jesus was released by Dave Moody in 1981. Since then, it has been covered by popular worship artists like Steffany Gretzinger and Jeremy Riddle. It can still be heard in churches to this day.
Like many others on this list, All Hail King Jesus pulls much of its lyrics straight out of scripture in order to worship and glorify the Lord. This song specifically pulls on Revelation 19:16 in order to give praise to King Jesus.
10. I Will Call Upon the Lord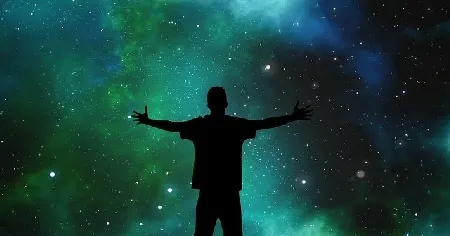 I Will Call Upon the Lord was released by Michael O'Shields in 1981. The song's catchy gospel sound and amazing lyrics have made it spread far and wide in churches all across the country and the rest of the world.
The song references Psalm 18:3, 46, and 46. Much like the other worship songs on this list, its lyrics are simple but powerful, giving praise to God and His holy name. Like the song says: "I will call upon the Lord, who is worthy to be praised. So shall I be saved from my enemies. The Lord liveth, and blessed be the Rock and let the God of my salvation be exalted!"
Using '90s Worship Songs in Your Church
The top 10 worship songs of the '90s are incredible! What if you want to play them in your church? If you are not aware, churches are not allowed to play worship songs belonging to other artists for free during services. A church must pay licensing fees on CCLI in order to use worship songs published by other artists.
The process to license Christian music is simple and affordable, as long as you know what you are doing. The first thing you need to do is put the copyright information on each printed or projected song copy. In the case where you're projecting multiple slides, you only need to post the information once at the beginning.
When it is your turn, your church will have to report its copy activity for a six-month period. Churches take a turn every two and a half years. When it is your church's turn, you will receive a notice beforehand by mail/email.
All your church must do is report on the CCLI reporting website. The process should only take a few minutes as long as you are updating it regularly.
Though this can be a bit of a hassle, remember that this is so the original creators of worship songs can get royalties for their creations. You are using someone else's worship song. The best way to pay them back for everything their work is doing in your church is to use the CCLI system so they can get paid.
If you have questions on if you are allowed to change lyrics, use songs during church live streams, or any other questions, check out their Q&A right here.
Popular Praise and Worship Songs of the '90s
And there you have the most popular worship songs of the '90s! We hope that this was able to give you a glimpse of the best throwback worship songs of the decade. Also the CCLI system if you were unaware.
Check out our advice on creating a seamless worship experience online and off.
Read More On Creating Engaging Worship Services