Tithing is a challenge many churches have had for centuries. But thanks to church giving apps, that doesn't have to be as much of an issue as it used to be.
Let's face it, sometimes you just forget to bring cash or you prefer to only carry cards. That doesn't mean members don't want to help support the church.
Instead, they prefer the simplicity and security of a church donation app. Plus, it's also easier for your church to quickly calculate amounts and manage your church's account.
For more information – see our list of top online giving providers for churches.
Tithe.ly: A Versatile and Customizable Church Giving App
Tithe.ly is a popular choice among churches seeking a versatile and user-friendly online giving app. This platform offers multiple ways for your congregation to donate, making it easier than ever for members to support your church financially.
Multiple Giving Options for Your Congregation
One of Tithe.ly's standout features is the variety of online giving options it provides. Members can give through the app, via text to give, or even through your church's website. This flexibility ensures that everyone can find a convenient way to tithe, regardless of their personal preferences or technological abilities.
Advanced Admin Tools for Better Financial Management
Tithe.ly also offers advanced admin tools that help you stay organized and manage your church's finances with ease. Generate reports, track donations, and monitor your financial health with the comprehensive dashboard provided by the app. By streamlining your financial management in your church management software, you can focus on what matters most: your ministry.
Customization to Boost Engagement and Increase Donations
Another great feature of Tithe.ly is the ability to customize the church giving software to fit your church's unique needs and branding. By creating a tailored giving experience, you can boost member engagement and encourage more frequent and generous donations and recurring gifts. Personalizing the app shows your congregation that you're committed to providing them with a seamless and convenient giving experience.
Pricing Options for Every Budget
Tithe.ly offers both free and premium pricing options to suit your church's budget. The free version of the app charges a 2.9% + $0.30 fee per transaction for credit cards. Discounts are available for giving via bank account. This allows you to provide your congregation with a simple and secure online giving option without any upfront costs. If you prefer, you can upgrade to the premium version. This includes additional features and customization, the cost is $59 per month.
Tithe.ly is an excellent church giving app that combines versatility, customization, and advanced admin tools to create a seamless tithing experience for your congregation. By offering multiple online giving options and making it easy for your church to manage its finances, Tithe.ly helps to simplify the tithing process and allows your members to support your ministry with ease.
See why Tithe.ly wins the title of Best Online Giving Platform once again in 2023.
Givelify: A Hassle-Free and Efficient Giving Solution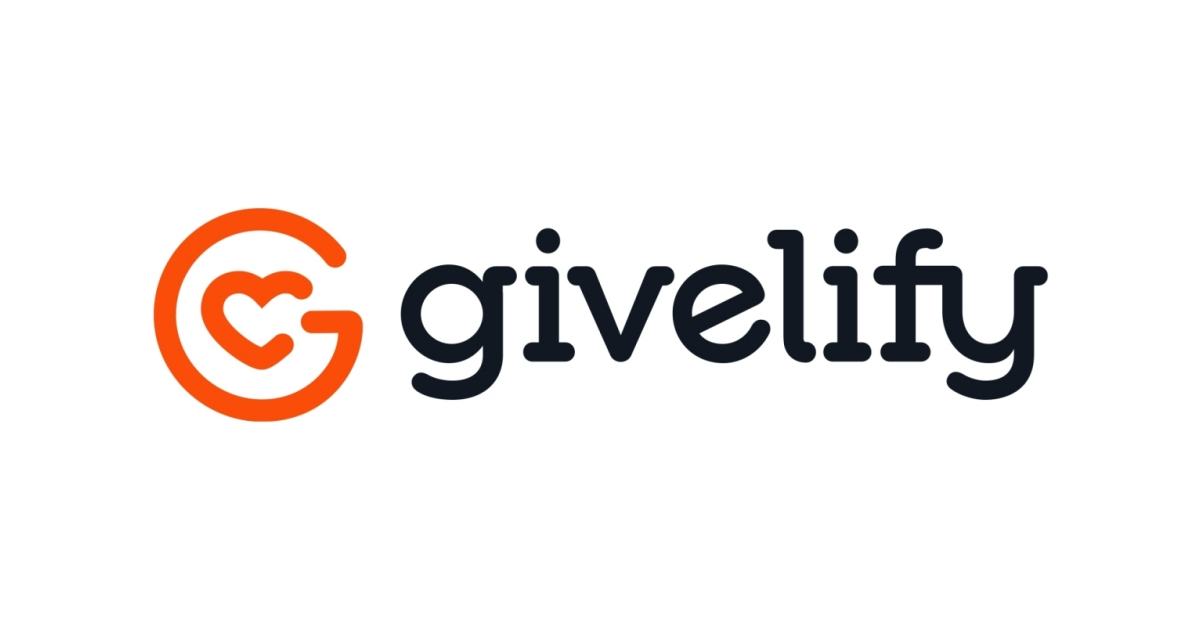 Givelify is an excellent choice for churches looking to simplify their donation process. This giving app caters to various organizations, making it easy to accept donations online or via mobile devices and text to give. With no contracts or monthly fees, Givelify offers a cost-effective solution for your church's tithing needs.
No Contracts or Monthly Fees
One of the major benefits of Givelify is its straightforward pricing structure. There are no contracts or monthly fees, meaning you only pay for what you use. The app charges a competitive 2.9% + $0.30 fee per transaction, making it an affordable option for churches of all sizes.
Quick and Easy Donations
Givelify simplifies the donation process for both your church and your members. Donors can make contributions with just three quick taps, providing a seamless and convenient online giving experience. The app's user-friendly interface ensures that even those who are less tech-savvy can confidently support your ministry.
Next-Day Deposits
With Givelify, your church doesn't have to wait long for funds to be deposited. Donations are processed quickly, and you can receive deposits as early as the next business day. This speedy turnaround helps your church maintain a healthy cash flow and ensures that you can promptly allocate funds to support your ministry.
Free for Donors
Another advantage of Givelify is that it's free for your donors to use. There are no additional costs or fees for members who want to contribute to your church, making it even more appealing for them to support your mission.
A Versatile Solution for All Organizations
Givelify's flexibility extends beyond churches, as it works with all types of organizations. From non-profits to community groups, Givelify provides an efficient and secure donation platform for various causes. This adaptability demonstrates the app's commitment to facilitating charitable online giving across the board.
Givelify is a hassle-free and efficient church-giving app that caters to the needs of both your church and your congregation. With its competitive pricing, user-friendly design, and quick deposits, Givelify offers a streamlined solution to help your church receive and manage donations and recurring gifts with ease.
Qgiv: A Flexible and Feature-Rich Giving Platform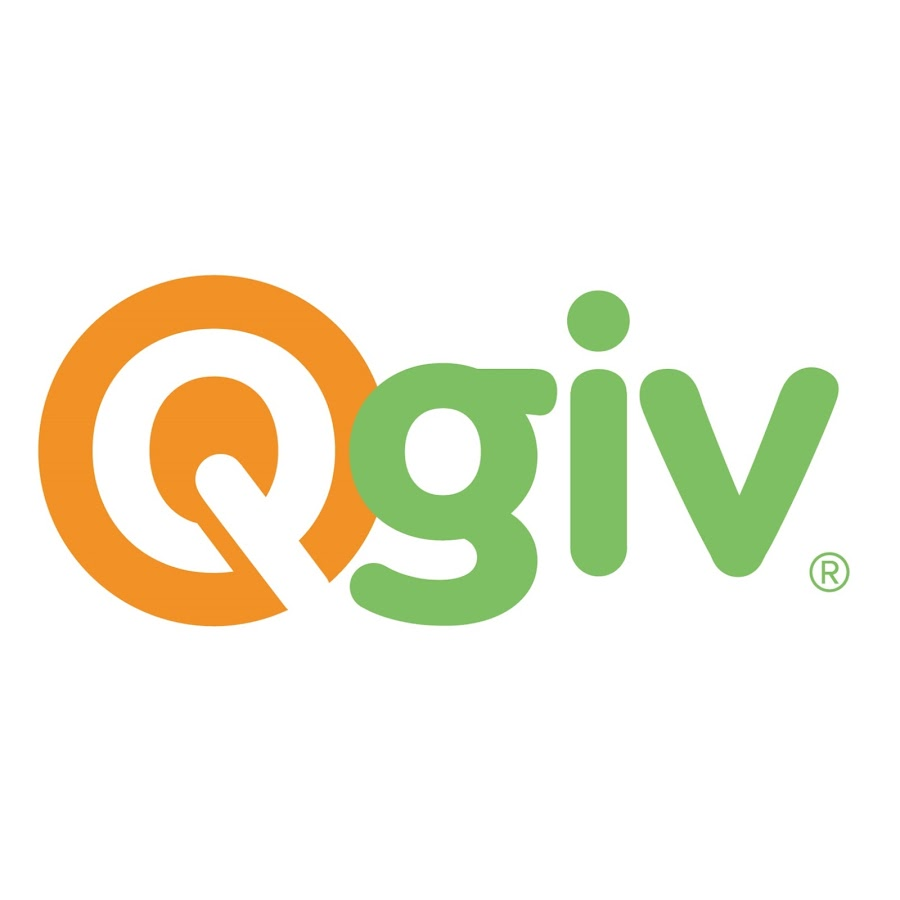 Qgiv is a versatile church giving software that offers a comprehensive set of features to help you manage your tithing and fundraising efforts. With its flexible platform and quick setup process, Qgiv provides an excellent solution for churches seeking a more extensive online giving toolset.
Collect Regular Donations and Special Event Contributions
Qgiv enables your church to collect not only regular donations but also contributions from special events. This flexibility allows you to easily manage all aspects of your fundraising, from weekly tithes to one-time campaigns. Qgiv's platform adapts to your church's unique needs, making it an invaluable resource for your financial management.
Easy and Quick Setup
Getting started with Qgiv is a breeze. The app and platform can be set up in just minutes, allowing you to start accepting donations almost immediately. It also integrates with most church management software. This speedy setup process means your church can quickly implement the app and begin reaping the benefits of a streamlined giving experience.
Flexible Pricing Options
While Qgiv's pricing is slightly higher than some competitors, it offers various plans to suit different church sizes and budgets. It's also great for church online The free version charges a 3.95% + $0.30 fee per transaction. For churches looking for additional features, paid plans start at $49 per month, plus transaction fees. Many churches will find that the free version meets their needs, making Qgiv a cost-effective option.
A Comprehensive and Adaptable Giving Solution
Qgiv's platform is designed to be both comprehensive and adaptable. To make that happen, it offers numerous features and tools to help your church manage its finances effectively. With its ability to handle both recurring donations and special event contributions, Qgiv provides a well-rounded solution for all your church's online giving needs.
Qgiv is a flexible and feature-rich recurring giving platform that caters to all of your church leaders needs. Its easy setup, text to give, versatile pricing options, and comprehensive toolset make it an attractive choice for churches looking to streamline their tithing and fundraising processes. While its pricing may be slightly higher than some alternatives, Qgiv's capabilities make it a valuable investment for many churches.
e360 Giving: A Comprehensive and Customizable Church Giving App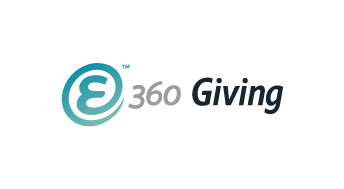 e360 Giving offers a comprehensive and customizable church giving software that caters to your congregation's diverse preferences. With multiple giving options and powerful reporting tools, e360 Giving provides a robust solution to help your church effectively manage its donations.
Multiple Tithing Options
e360 Giving understands that your congregation may have different preferences when it comes to tithing. That's why the app offers multiple ways to give, such as through the app itself, text to give, or even a giving kiosk. By providing various options, e360 Giving ensures that your members can contribute in a way that suits them best.
Powerful Reporting Tools
With e360 Giving, you'll have access to powerful reports that help you track funds and gain insights into your donation sources. These reports allow you to see where most donations come from, such as mobile or text giving, enabling you to optimize your church's online giving platform. By understanding which methods work best for your congregation, you can focus your efforts on the most effective channels.
Customized Branding for Your Church
e360 Giving also allows you to add customized branding for your church, ensuring that your giving app aligns with your church's identity. This customization not only enhances the user experience but also helps promote a sense of unity and belonging among your congregation.
Affordable Pricing Options
Although there isn't a free option available for e360 Giving, the app offers affordable pricing plans to accommodate various church sizes and budgets. Pricing starts at just $10 per month, with a transaction fee of 2.5% + $0.30. This competitive pricing makes e360 Giving an accessible solution for churches seeking a comprehensive giving app.
e360 Giving is a comprehensive and customizable church giving app. It provides multiple tithing options, powerful reporting tools, and the ability to incorporate your church's branding. While it doesn't offer a free option, its affordable pricing plans make it an attractive choice for churches looking for a robust and flexible giving solution.
SecureGive: A Church Donation App Designed by a Pastor for Churches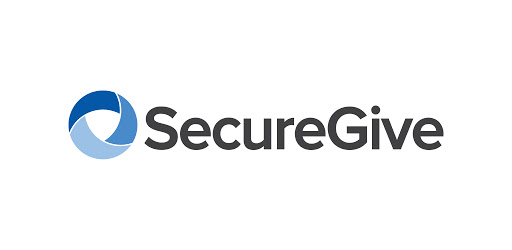 SecureGive is a unique church giving app developed by a pastor who truly understands the challenges churches face when managing recurring donations. As one of the best church giving apps available, SecureGive offers various features tailored specifically to a church's needs. However, its pricing may not be as affordable for smaller congregations.
A Pastor's Insight Into Church Giving Apps
SecureGive's creator, a pastor with firsthand experience of the struggles churches encounter, designed the app to make life easier for both church leaders and members. This insider perspective ensures that SecureGive offers features and tools that genuinely address the unique needs of churches.
Comprehensive Giving Solutions
With SecureGive, your church gains access to a comprehensive suite of giving solutions. Plans start at $99 per month for mobile and online giving platform. If you'd like to add text giving or text to give, the price increases to $129 per month. While these prices might seem steep, keep in mind that these plans include all other fees, making them potentially cost-effective for larger churches.
On-Site Kiosk Option
SecureGive also offers the option to add an on-site kiosk for an additional $70 per month. This kiosk provides a convenient and user-friendly way for your congregation to donate on church premises. By offering multiple online giving options, SecureGive ensures that your members can contribute in a way that best suits their preferences.
A Powerful Solution for Larger Churches
Although SecureGive may not be the most affordable option for smaller churches, its comprehensive feature set and insider understanding of church needs make it an excellent choice for larger congregations. The app's creator has crafted a solution that addresses the unique challenges faced by churches, ensuring that SecureGive delivers a powerful and effective online giving app experience.
SecureGive is a church giving software designed by a pastor with a deep understanding of the unique needs of churches. It's made to integrate with your church management software. Its comprehensive giving solutions and on-site kiosk option provide multiple ways for members to contribute. While its pricing may be less accessible for smaller churches, SecureGive's extensive features and capabilities make it a valuable investment for larger congregations.
Donately: A Budget-Friendly Giving Solution for Churches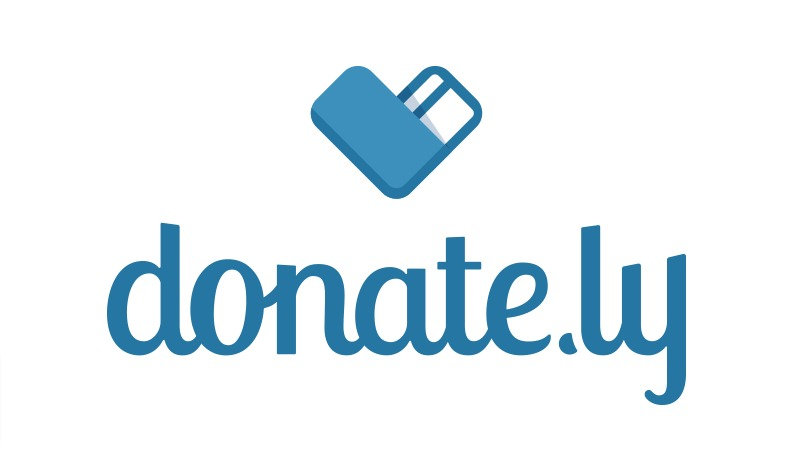 Donately is a donation platform that is not exclusively designed for churches. It offers a budget-friendly online giving solution well-suited for nonprofits. With mobile-responsive pages and transparent pricing, Donately is a versatile option. It can be easily adapted to your church's specific needs.
Mobile-Responsive Pages: A Flexible Alternative to Apps
Instead of a dedicated app, Donately enables you to create mobile-responsive pages that work seamlessly on smartphones and tablets. This can be advantageous for church members who may not want to download yet another app on their devices. Additionally, mobile-responsive pages are ideal for special events or fundraisers, such as collecting recurring donations for a family in need or supporting a specific mission project.
Budget-Friendly and Transparent Pricing
Donately understands that budgets can be tight for nonprofits, including churches. The platform offers transparent pricing, charging 3% for your first $100,000 in donations and decreasing percentages for higher amounts. This straightforward pricing structure allows churches to easily understand and manage the costs associated with using Donately.
Useful Features for Church Members
Your congregation will appreciate Donately's user-friendly features. It gives users the ability to download reports of their online donations for tax purposes. This added convenience makes it simple for church members to keep track of their recurring giving. It also lets them access their donation history when needed.
Easy for Church Leaders
Donately is a versatile and budget-friendly online giving solution that can be easily adapted to the unique needs of your church. With mobile-responsive pages, transparent pricing, and useful features for church members, Donately provides a flexible alternative to traditional church giving apps. By offering an accessible and user-friendly way for your congregation to donate, Donately can help your church maximize its fundraising efforts and better support its mission.
Pushpay: A Customizable Church Giving Solution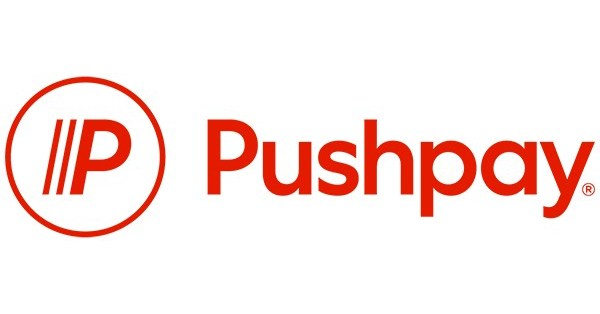 Pushpay is rapidly gaining popularity as a church giving platform and serves as an excellent alternative to PayPal. With customized apps tailored to your church, Pushpay not only facilitates donations but also helps showcase your church's values and mission.
Customized Apps for Better Engagement
Pushpay sets itself apart from other church giving apps by offering customized apps designed specifically for your church. These apps not only enable easy giving but also serve as an effective tool to drive engagement and inform your congregation about your church's beliefs, activities, and mission.
Feature-Rich Platform
The Pushpay platform offers a variety of features that cater to the needs of churches, such as recurring giving, event registration, text to give, and powerful reporting tools. By providing a comprehensive online giving solution, Pushpay makes it easier for your church to manage its donations. It also lets you track financial progress in your church accounting software.
Flexible Pricing Options
While Pushpay requires a custom quote based on the features your church needs, its pricing structure can be more flexible than some other services, potentially offering a better fit for your church's budget. By tailoring the pricing to your specific requirements, Pushpay ensures that you only pay for the features you need.
A Comprehensive Church Giving Solution
In summary, Pushpay offers a customizable and feature-rich church giving solution that can help your church better engage with its congregation and manage its finances. By providing a tailored app experience, text to give, and flexible pricing options, Pushpay is an excellent choice for churches looking for a comprehensive and user-friendly giving platform.
Which Giving App Is Best For My Church?
These seven church giving apps offer a variety of features and pricing options to cater to different church sizes and needs. From the popular Tithe.ly and Givelify to the flexible e360 Giving and customizable Pushpay, each platform provides unique benefits to streamline your church's donation process.
By evaluating your church's specific requirements and budget, you can choose the app that best aligns with your goals and helps foster a culture of generosity among your congregation. Embrace the power of technology to simplify online giving and strengthen your church's financial foundation.
Learn More About Online Giving Platforms For Your Church