Eighteen short months ago, most people had never heard of Zoom.  
Now it has become one of the most widely used tools to help people stay connected.
And many churches have started using Zoom as a tool to make small groups more accessible.
But Zoom meetings are not the same as in-person gatherings.
Here are tips to help you host better Zoom Small Group Meetings for your church.
Lay Out The Ground Rules
Before anyone in your small group meets, it's essential to have a conversation about expectations.
This conversation lays out how often you will meet, what you will do to prepare for the meeting, and who will be in the sessions.
It is best to acknowledge some of the challenges of Zoom meetings before your first meeting. Point out the differences from in-person, and people will be more willing to stick to the ground rules you lay out.
Cameras On
One of those ground rules should be that your camera needs to be on unless it's an absolute emergency.
As a rule, you should only turn your camera off for things that would make you leave the room for an in-person meeting.
Having the camera on makes sure that everyone is engaging and will help you build a better connection.
Take Time For Small Talk
One of the things that is often missed in Zoom meetings is the little conversations. Small talk, in the beginning, is a great way to get around that.
Zoom meetings can feel too formal if you are not careful.
If your group is less than 15 people, you can usually get away with people talking together about actual events happening in their lives.
Don't Neglect Relationship
Beyond the small talk, it is vital to build relationships in Zoom small groups intentionally.
Leaders need to remember that while they may know everyone in the group, some in the group may not know each other as well.
Take the time to share names, hometowns, family stories, interests. It helps to always start meetings with an ice breaker to help people get more connected.
Lay Out an Agenda With Timeframes
When we are in the comfort of our homes, there are many more distractions than when we meet in person.
This makes it vital that you lay out a plan and times a the start of the meeting.
Knowing how long a segment of the meeting will go on often helps us stay focused because the end is in sight.
Encourage everyone to chime in
In any small group, people will have different levels of comfort when it comes to speaking out.
This is no different from in-person meetings.
The only difference is that the people who have an easy time talking in person can be the very people who clam up online.
Group leaders should be prepared to ask everyone for their input. Not everyone has to answer every question. But in every meeting, each person needs to have a chance to share.
Consider Breakout Rooms
Zoom allows for users to go into breakout rooms. This is a valuable tool for church meetings.
A group of 10 people online does not function the same way as a group of 10 people in-person.
In most cases, when the discussion is getting deep, a group of 3-4 people would be more effective.
Don't be afraid to use the breakout rooms feature in Zoom.
Pray
Finally, your small group must pray.
Many people worry that praying over Zoom can be awkward. Help your leaders get over that.
Your group needs to pray together. It should be a hard and fast rule for every small group meeting.
Does your church offer Zoom small group meetings? What tips do you have for the rest of us? Let us know in the comments below.
More On This Topic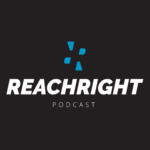 About The Author