In today's episode, we tackle the six most common mistakes churches make on social media.
Every church should be using social in 2020, but using it the right way is more important than ever before.
Listen in to learn what your church can do to get the most out of each social platform.
6 Biggest Mistakes Your Church Is Making On Social Media
Leaving it all on social
Not posting often enough
Making everything promotional
Not using multiple platforms
Talking politics
Not being conversational
Get this right, and your church reach more people and grow.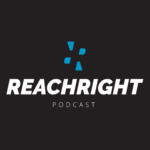 About The Author