Every year at REACHRIGHT, we scour the web for the most impactful statistics that churches need to know.
In this year's post, we highlighted 18 that stood out above the rest.
And in today's episode, Thomas and Ian each choose the three that will have the most significant impact on the way we do ministry in 2022.
People Haven't Returned to Church
The church stats and data suggest in-person attendance is only 36-60% of what it was pre-COVID. This is according to The Unstuck Group.
Rise of Bivocational Ministry
According to a Faith Communities Today survey, fewer than two-thirds (62.2 percent) of U.S. churches have a full-time pastor.
Horizontal Growth Is the Way Forward
The data points to 65% of faith members saying they have recently watched services online.
More Credit Card Giving
More than 50% of church giving comes directly from credit cards, according to Nonprofits Source. They also found a 32% increase in giving for those that offer online donations.
Women Donate More Frequently
The U.S. charitable giving statistics recorded that about 64% of all donations across the country came from women.
More Pastors Stepping Away
In a Barna Group survey, nearly 38% of pastors are considering stepping away from full-time ministry. This percentage is up from the 29% previously reported in January.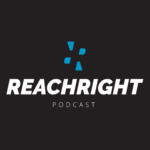 About The Author