A little over a year ago, we stated that the communications director became the second most important job in every church. 
Despite the pushback, we stand by that statement.
In the era of online interaction, clear and consistent communication is more critical than it has ever been before.
Your church should consider adding a communications director to your team if you haven't already.
In this episode, we will tell you why.
Help To Create Your Church Statements
Your church needs to have clear mission, vision, and core value statements. In our experience, for most churches, these are a work in progress.
A good communications director can help you clarify these statements and help them become a part of the way people talk about your church.
Remember, these statements have no value if no one ever uses them.
Keep your communication concise.
Every organization struggles with staying on message. Churches are no differnt.
There are some things you need to say repeatedly as a church, even when you are tired of saying them.
It helps to remember that people in our congregation don't remember everything they hear from you, even if we wish they did.
When you start to feel tired of saying the same thing, that's a sign that you might be saying it just enough.
Post on Social Channels Consistently.
Social channels like Facebook, Instagram, and Twitter need regular updating, and many church leaders find that task daunting.
A communications director can help you post to your social profiles regularly and take that load off you.
For Facebook, your goal should be to post daily. Instagram needs a few posts a week, and on Twitter, you can post as often as five times daily. That's a lot to keep up with!
Build Your Assimilation Communication Process
Every church needs to have a straightforward process for how you help visitors become fully committed members.
That process centers around a communication strategy.
An automated and consistent series of emails, texts, and physical mail is usually the best process.
A communications person can help you craft the exact right message for each of these points of contact.
Handle A Weekly Newsletter
Regular and consistent communication with members is an integral part of church life.
But for many, the weekly newsletter is just an afterthought. It is an email version of the announcements you gave on Sunday morning.
Your newsletter is one of the most valuable tools in your arsenal. A communications person can help you craft a weekly email that engages more people and enables more people to take a step towards becoming more like Jesus.
Take Care of Local SEO
A good communications person should help you tackle Local search engine optimization. You want your church to show up when people look for you in an online search.
By getting your church listed on all the relevant directories, your communications person can ensure your info is accurate on dozens of local guides. In most cases, a service is the best way to handle this, but a communications person should run point.
Manage Your Church Website Content
Your website is now the front door for your church. The good news is that most websites are super easy to update for anyone with a sliver of technical know-how.
Most people don't know that the most challenging part of building a website is figuring out what you want to say and how to say it.
A good communications director can help you create great website content and keep your content updated.
For most visitors, their first experience with you will be on your website, so getting this right is vital.
Help to Create Video Content
Video is becoming more and more important for churches. This is true for both sermons and other types of content.
Welcome videos, announcement videos, and theology explanations are examples of videos in which we see churches investing.
While a communications person may not be able to film or edit these kinds of videos, they will be beneficial in making sure you get the language just right.
More Related To Your Church Communications Director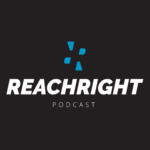 About The Author