The Thanksgiving season is a great time to reset our priorities and focus on what really matters. We can often lose sight of all we have to be grateful for when the holiday season is so busy. Holidays are also a time when people who don't attend church regularly visit. So it's important to have meaningful Thanksgiving sermon ideas.
Be sure to make it known of any scheduling changes as the holiday comes up. Perhaps you need to add a service or two in preparation for family coming to visit. Post on social media to keep your congregation up to date on all that's going on so we can help take the stress out of the holiday season!
Prepare your spirit with gratitude, and remember what the season is all about with these 6 Thanksgiving sermon ideas!
Estimated reading time: 12 minutes
Why do we celebrate Thanksgiving?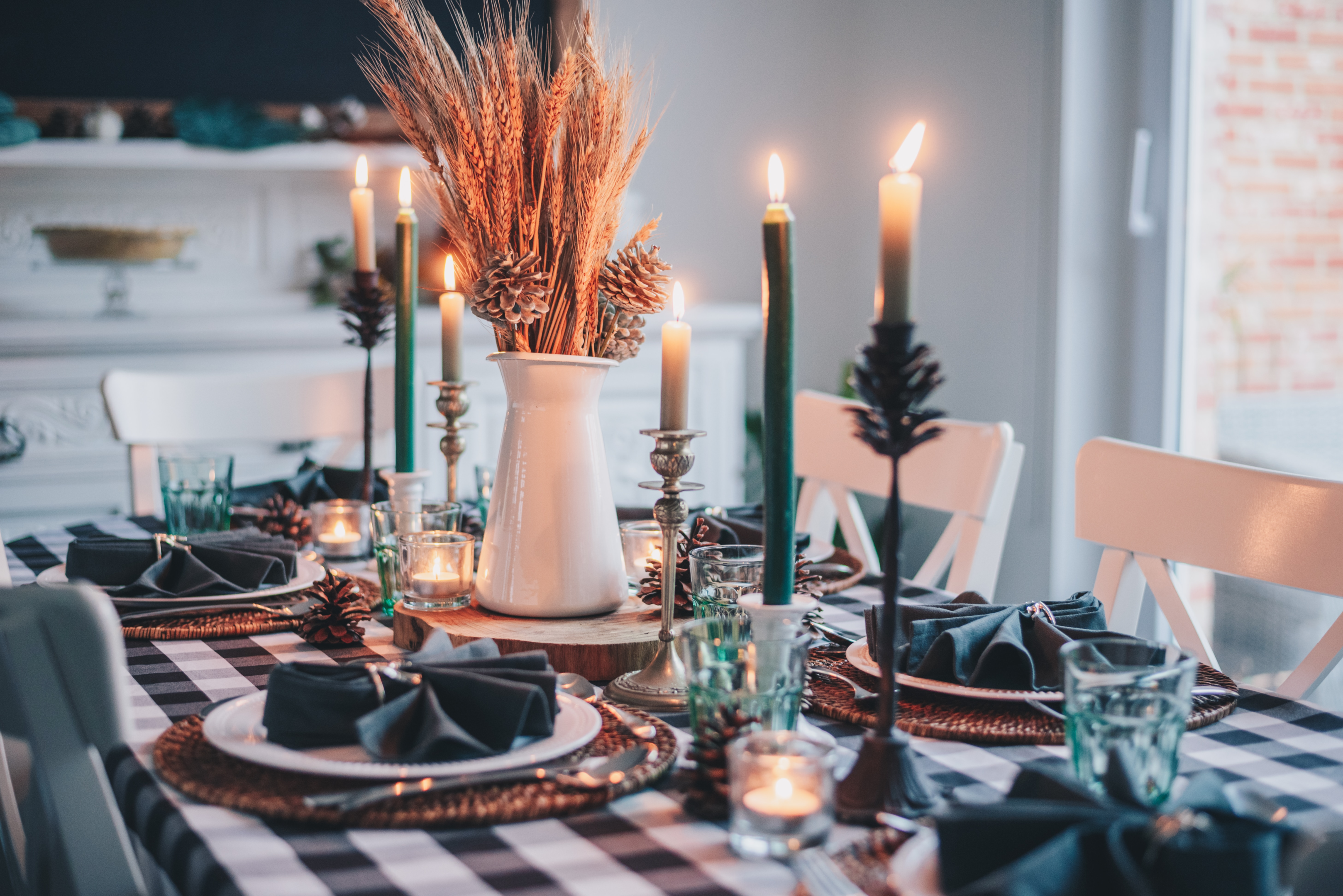 Thanksgiving is an old American and Canadian (there holiday falls on a different date) tradition. It's origins come from a group of immigrants called pilgrims in 1621 who shared a meal together, a harvest. This is a holiday steeped in having a grateful attitude and reflecting on all that has happened in the last year.
However, Thanksgiving was not deemed an official holiday until 1863 by President Abraham Lincoln. This is a time when families come together to celebrate and to pause. This is also a time when Christians can take time to praise God and honor God for all he has blessed us with.
Jesus Christ made the ultimate sacrifice when he died on the cross thousands of years ago. He gave us the gift of salvation, and it's important to remember this and be thankful. It's because of God's character and kindness that we sing praises.
Here are some great Thanksgiving service ideas we came up with last year!
Bible Verses about being Thankful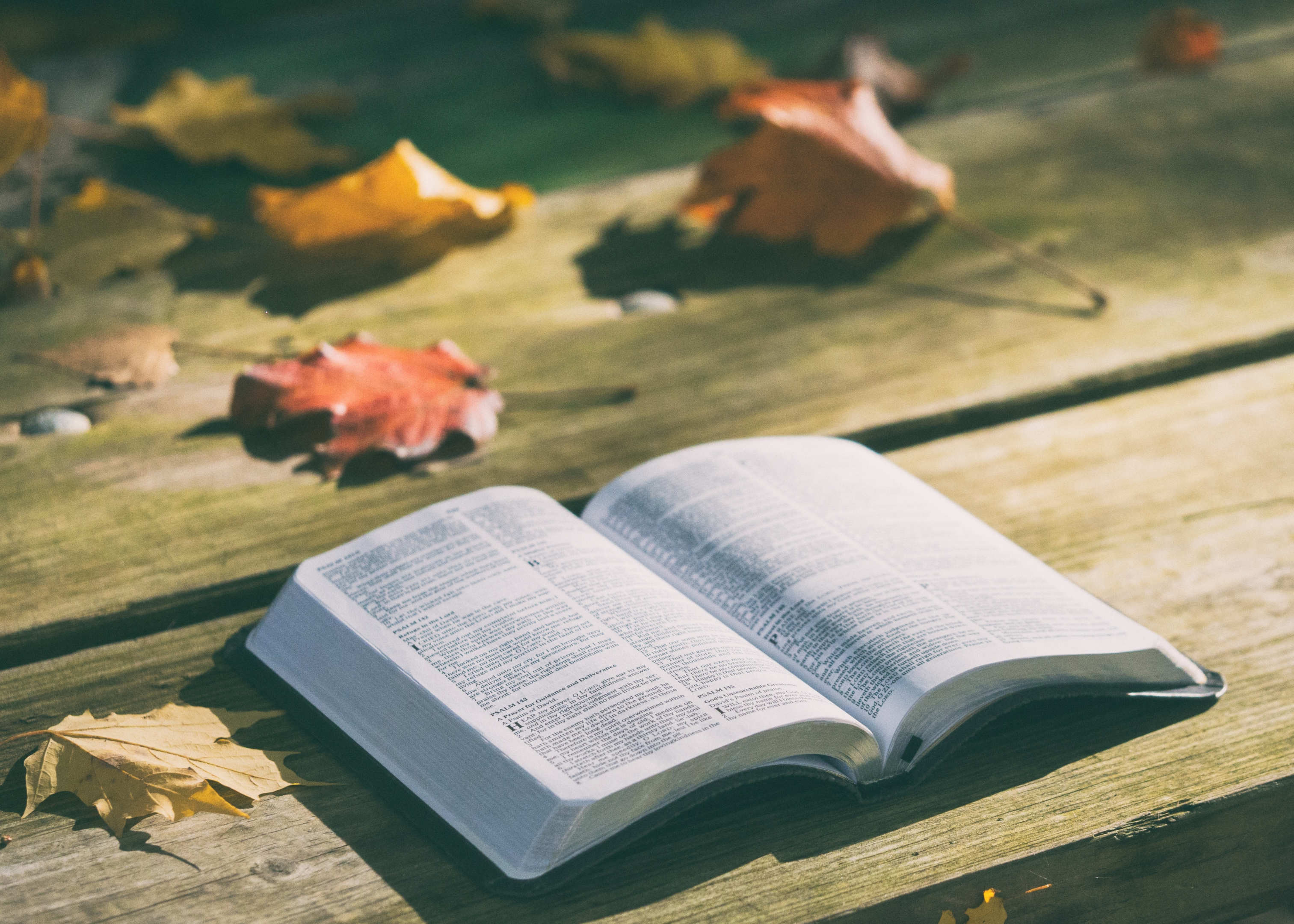 Psalm 136:1-3
"Give thanks to the Lord, for he is good, for his steadfast love endures forever.Give thanks to the God of gods, for his steadfast love endures forever. Give thanks to the Lord of lords, for his steadfast love endures forever."
Psalm 100:4
"Enter his gates with thanksgiving and his courts with praise; give thanks to him and praise his name."
Ephesians 5:19-20
"Sing and make music from your heart to the Lord, always giving thanks to God the Father for everything, in the name of our Lord Jesus Christ."
Matthew 13:16
"But blessed are your eyes because they see, and your ears because they hear."
1 Chronicles 16:34
"Give thanks to the Lord, for he is good; his love endures forever."
Colossians 3:15
"Let the peace of Christ rule in your hearts, since as members of one body you were called to peace. And be thankful."
Colossians 3:17
"And whatever you do, in word or deed, do everything in the name of the Lord Jesus, giving thanks to God the Father through him."
Colossians 4:2
"Devote yourselves to prayer, being watchful and thankful."
1 Corinthians 1:4
"I always thank my God for you because of his grace given you in Christ Jesus."
2 Corinthians 9:11
"You will be enriched in every way so that you can be generous on every occasion, and through us your generosity will result in thanksgiving to God."
1 Timothy 4:4-5
"For everything God created is good, and nothing is to be rejected if it is received with thanksgiving, because it is consecrated by the word of God and prayer."
1 Thessalonians 5:16-18
"Rejoice always, pray continually, give thanks in all circumstances; for this is God's will for you in Christ Jesus."
Philippians 4:6-7
"Do not be anxious about anything, but in every situation, by prayer and petition, with thanksgiving, present your requests to God. And the peace of God, which transcends all understanding, will guard your hearts and your minds in Christ Jesus."
Lamentations 3:22-23
"The steadfast love of the LORD never ceases; his mercies never come to an end; they are new every morning; great is your faithfulness."
Jonah 2:9
"But I, with shouts of grateful praise, will sacrifice to you. What I have vowed I will make good. I will say, 'Salvation comes from the Lord.'"
Psalm 28:7
"The Lord is my strength and my shield; in him my heart trusts, and I am helped; my heart exults, and with my song I give thanks to him."
Psalm 50:14
"Offer to God a sacrifice of thanksgiving, and perform your vows to the Most High."
Psalm 95:2
"Let us come into his presence with thanksgiving; let us make a joyful noise to him with songs of praise!"
6 Thanksgiving Sermon Ideas
Thanksgiving is about more than just being thankful. It's a time to stop and reflect on the things we are grateful for. Oftentimes we can lose sight of what's important and become overwhelmed by the craziness around us.
We've come up with a few different ideas for fantastic Thanksgiving sermons. From being grateful in a time when you don't want to be, and praising God every day, we hope you find something in these. Thanksgiving day is a great day to be reminded of all we have to be grateful about.
1. How to have a thankful heart in an unthankful world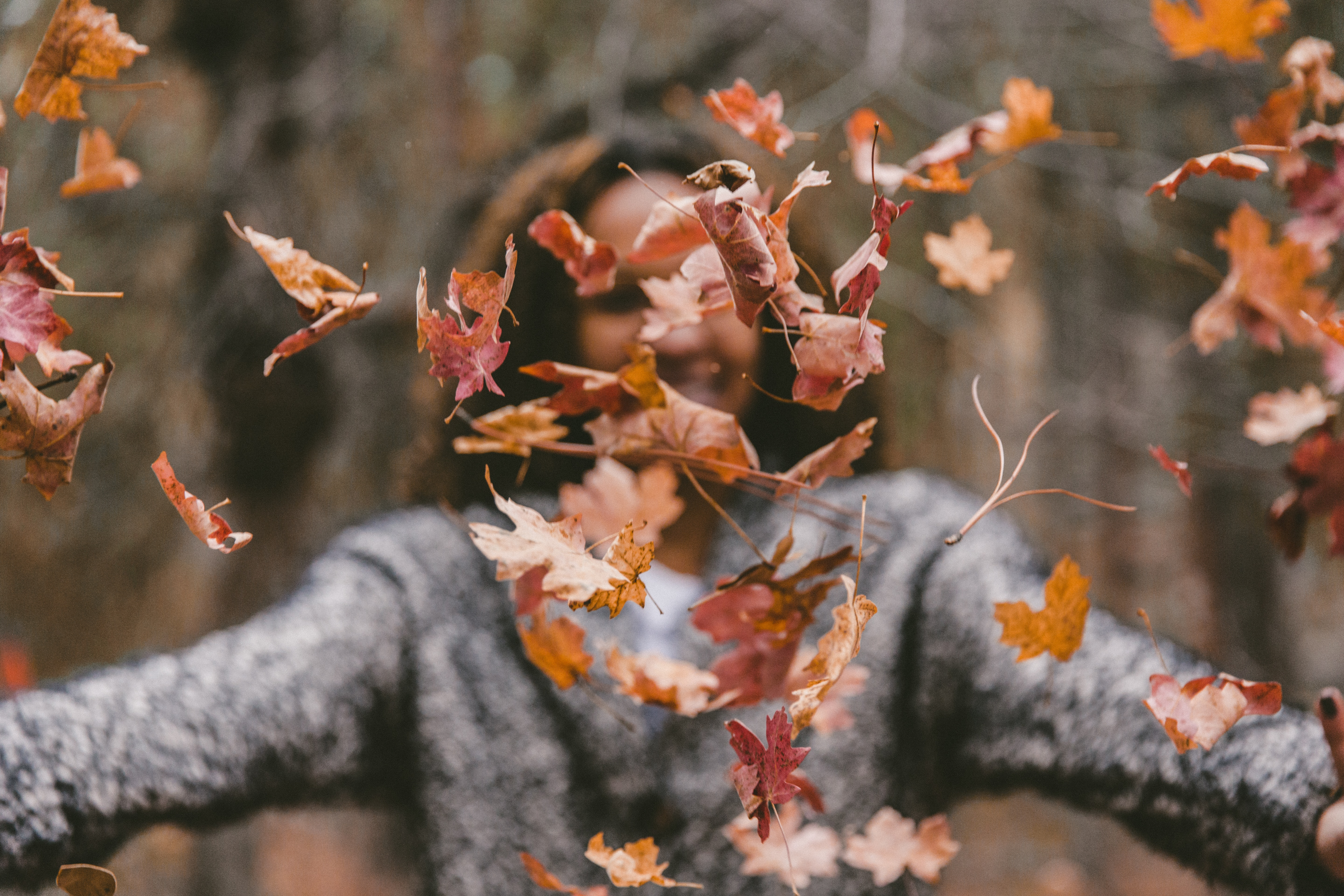 Today it can feel like things are all about "me, me, me". We live in a time when you're supposed to be selfish and watch out for yourself and only yourself. This is the opposite of what God tells us to do. Yes, we should take care of our needs and our health, but this doesn't mean we should neglect others and especially our Creator. When things are so focused inwards, that's when we miss out on things going on around us. Is your coworker having a tough day? Has it been a few days or weeks since you saw your neighbor? In this Thanksgiving season, ask God to give you eyes to see the world around you as He does. We are surrounded by His beautiful creation, a creation we can praise and be thankful for. God's goodness is all around us!
"This is the day that the Lord has made; let us rejoice and be glad in it." – Psalm 118:24
2. Blessed to be a Blessing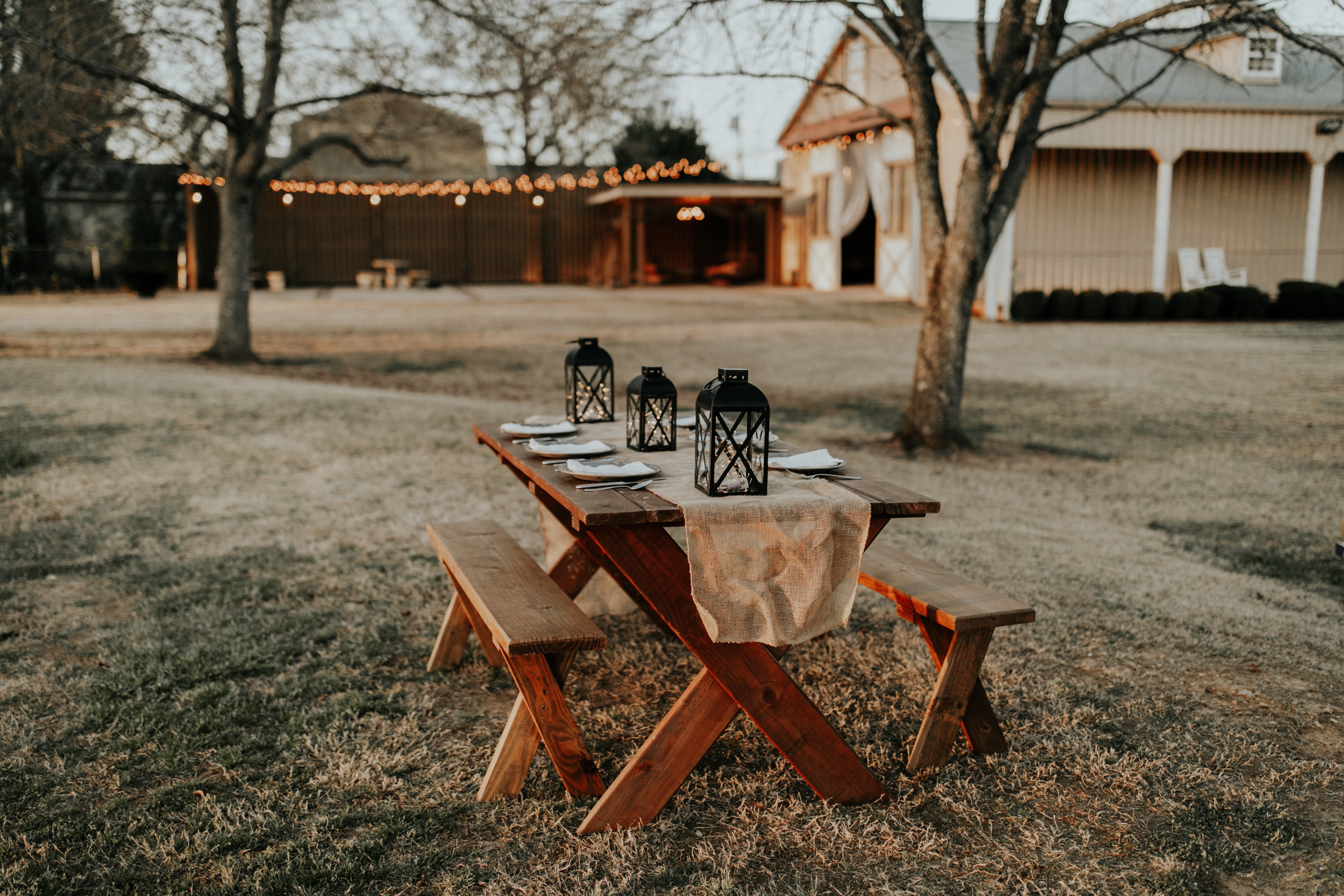 For many years, my Dad would sign our family up to volunteer at shelters in our local community around Thanksgiving. As a young girl, I was confronted with the reality that people did not live the same life as me. Everyone is faced with their own challenges and their own troubles. It was through this experience of helping others that I had a new appreciation for all that I had been blessed with and tried not to take it for granted. God's blessings don't always show up as what we expect. In fact, we often pray for things we think we want or need, and God comes through with something completely different. There's a saying that it's "better to give than to receive" and while I do love getting presents, the act of giving far exceeds that feeling.
"I will bless those who bless you, and whoever curses you I will curse; and all peoples on earth will be blessed through you." – Genesis 12:3
3. Thanking Our Creator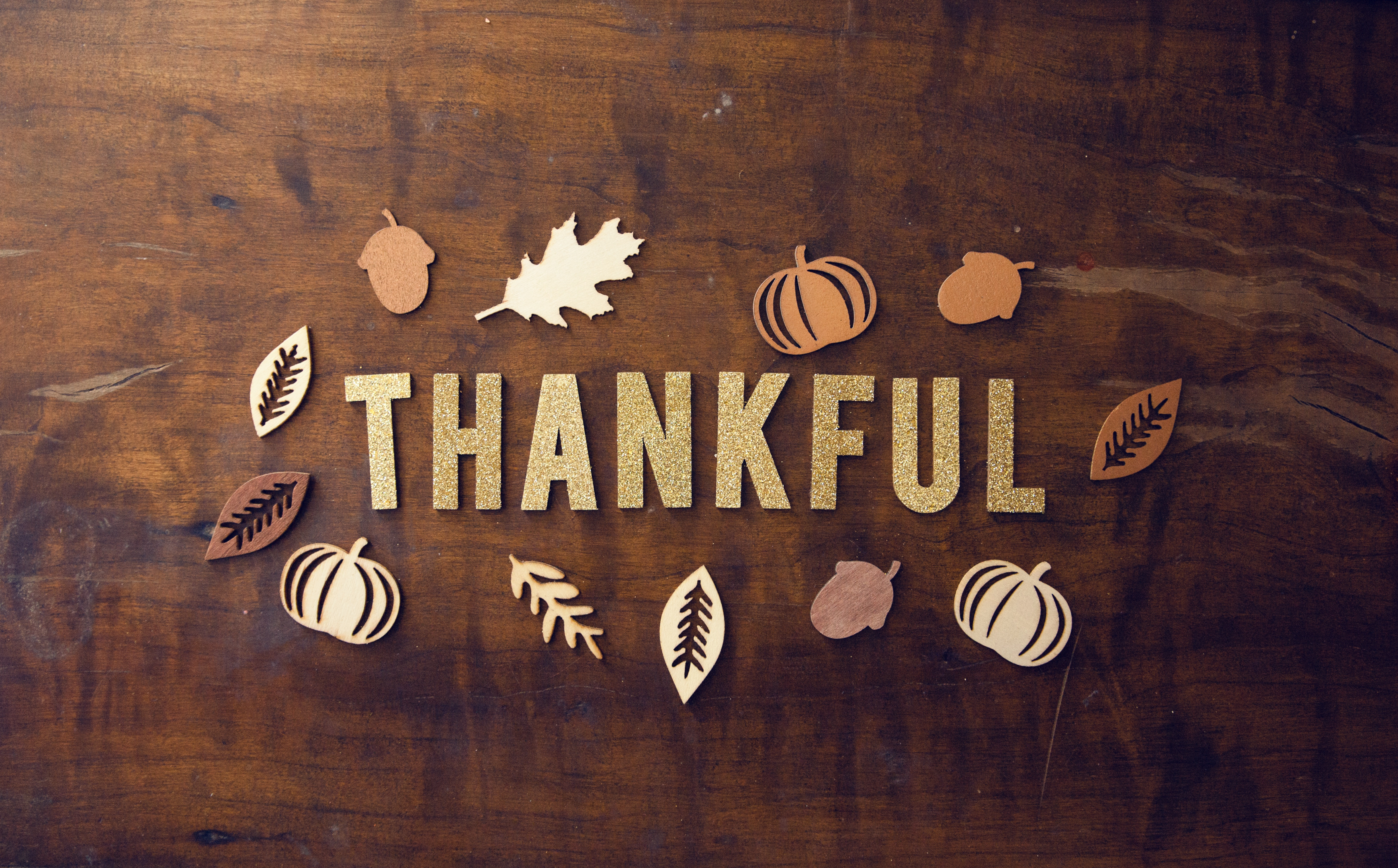 We go around the table and express gratitude for those we love, but when do we express gratitude for God? Is it only on a Sunday morning? Do we practice gratitude every day even in the small things? One of the best ways to have a thankful heart is through prayer. Not prayer once a week, but every day. I like to be in constant communication with God. He already knows my every thought, but by including him in the conversation, I open myself up to having a gentle and grateful spirit.
Thank God for waking up each and every day, for letting you have the ability to get through each day. Be thankful to Him for the friends and family that love you. Thank Him for allowing you to have food on the table. When we replace our attitude with one that is thankful, we are then kinder to others and kinder to ourselves.
"And let the peace of Christ rule in your hearts, to which indeed you were called in one body. And be thankful. Let the word of Christ dwell in you richly, teaching and admonishing one another in all wisdom, singing psalms and hymns and spiritual songs, with thankfulness in your hearts to God. And whatever you do, in word or deed, do everything in the name of the Lord Jesus, giving thanks to God the Father through him." – Colossians 3:15-17
4. Choosing to have a grateful spirit all year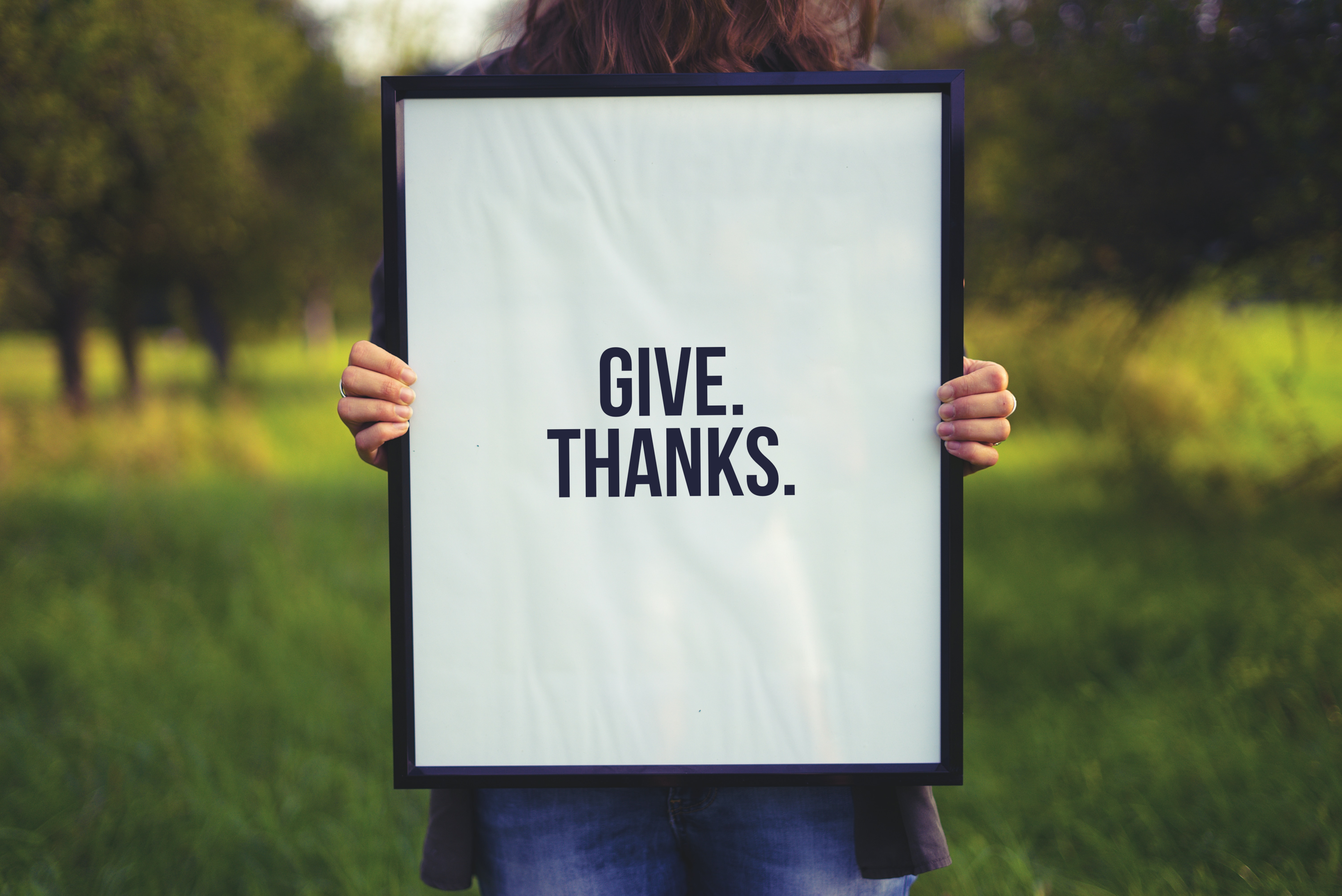 When we are faced with adversity and tough times, it can be hard to keep a joyful attitude. It can especially be hard to remain grateful when being upset, offended and hurt is easier. No one is going to get into a car crash and think "I'm so thankful this happened," but we can shift our perspective. Instead, thank God for keeping you safe in that car crash and allowing you to live another day. This doesn't mean we won't face tough time or get upset when life gets stressful. It just means that once we adopt a spirit of gratefulness for God's love and blessings, our perspective shifts for the better.
"Rejoice always, pray without ceasing, give thanks in all circumstances; for this is the will of God in Christ Jesus for you." – 1 Thessalonians 5:15-18
5. Spiritual Leftovers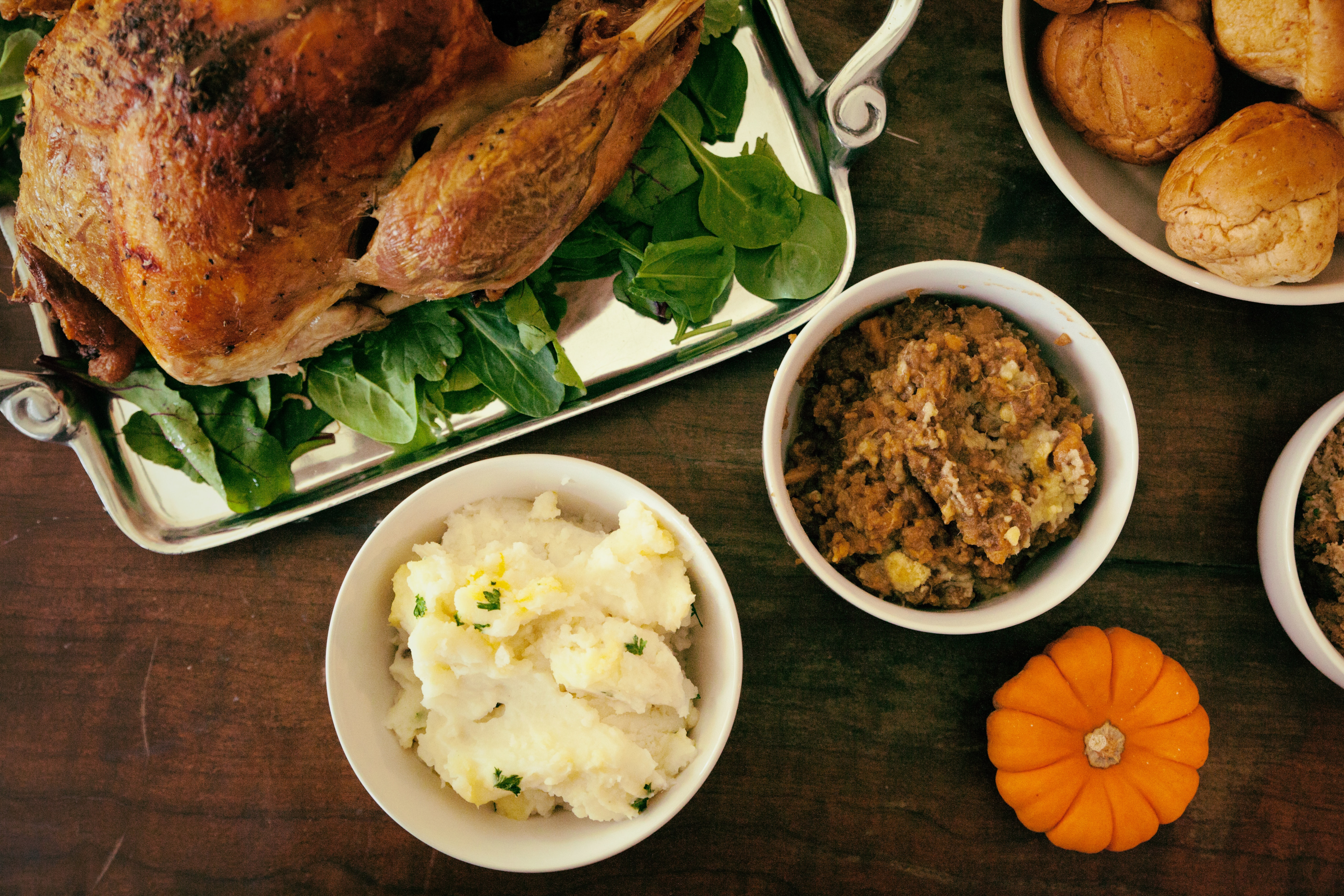 Thanksgiving leftovers are some of the best leftovers to eat. The turkey, mashed potatoes and extra pumpkin pie, yum! Leftovers are great when you don't want to cook a whole new meal. Just as with food being leftover, there is such a thing as spiritual leftovers. It sounds like a funny concept, but think of it as the idea of an overflow. There is an abundance and overflow of food, so much so that it carries on into the next days. When we have a thankful spirit every day, there is an overflow that extends beyond us. God's love is our most precious gift, one we have in abundance.
"You prepare a table before me in the presence of my enemies. You anoint my head with oil; my cup overflows. Surely your goodness and love will follow me all the days of my life, and I will dwell in the house of the Lord forever." – Psalm 23:5-6
6. Setting the Table for Jesus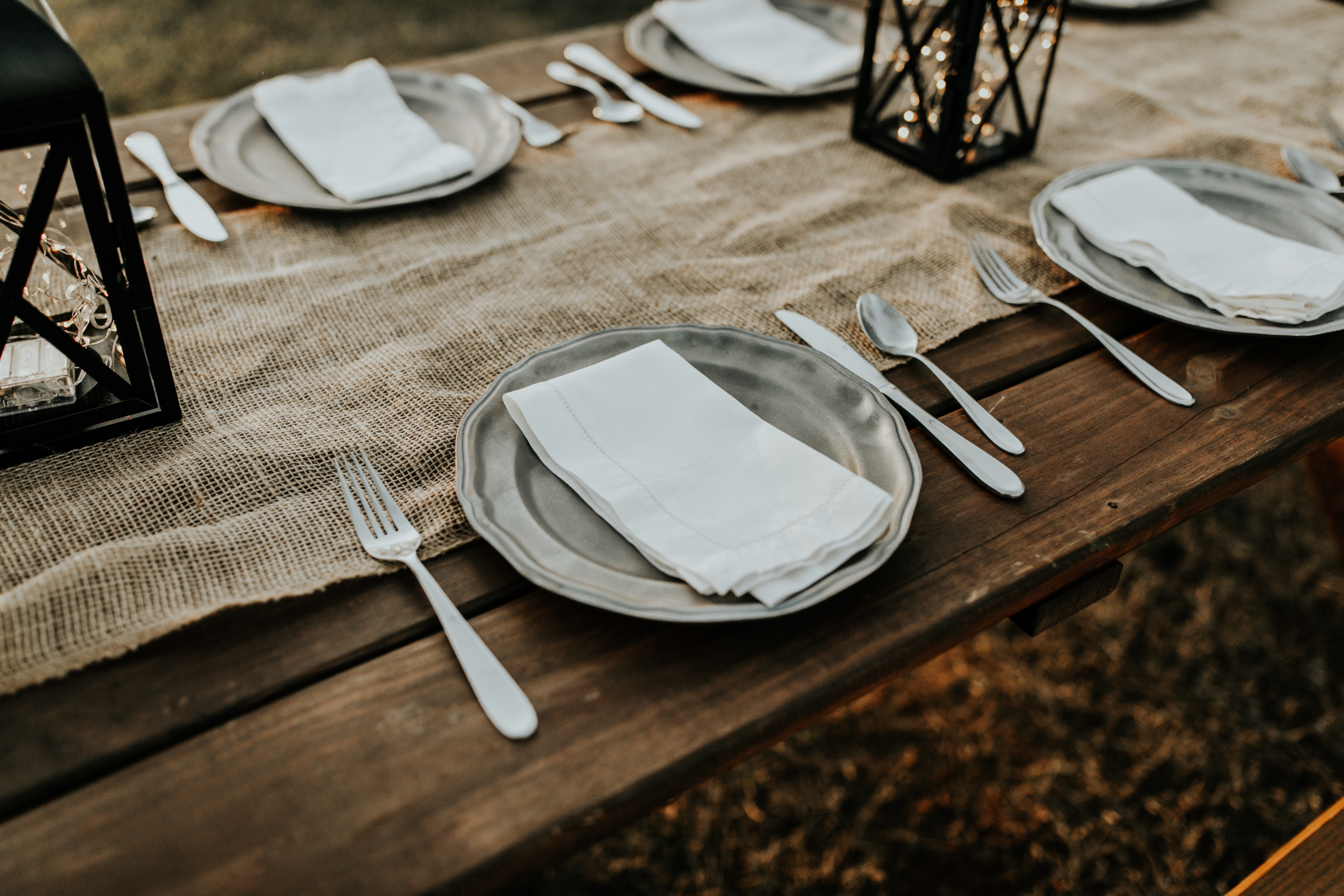 Have you ever hosted a Thanksgiving dinner? There's a lot that goes into preparing for such a big day. The food needs to be cooked just perfectly, the table set to perfection, and on and on. Besides Christmas, Thanksgiving is considered a chaotic holiday since there are so many elements and so much planning that goes into making it special.
Now, imagine you were setting the table for Jesus Christ. Would you do anything differently? Would you prepare a different menu or buy a different placemat? Truthfully, Jesus wouldn't care about what He was going to eat or what color the napkins were. But we should give Him our very best. It can begin to feel like a routine on a Sunday – parking, finding a seat, going through the motions. Bring your very best self into the House of God. We are in the presence of Holiness, a creator that made the world and made us. Open your heart to Jesus in the same way you would open your home to a special guest.
Pastor's Thanksgiving Sermons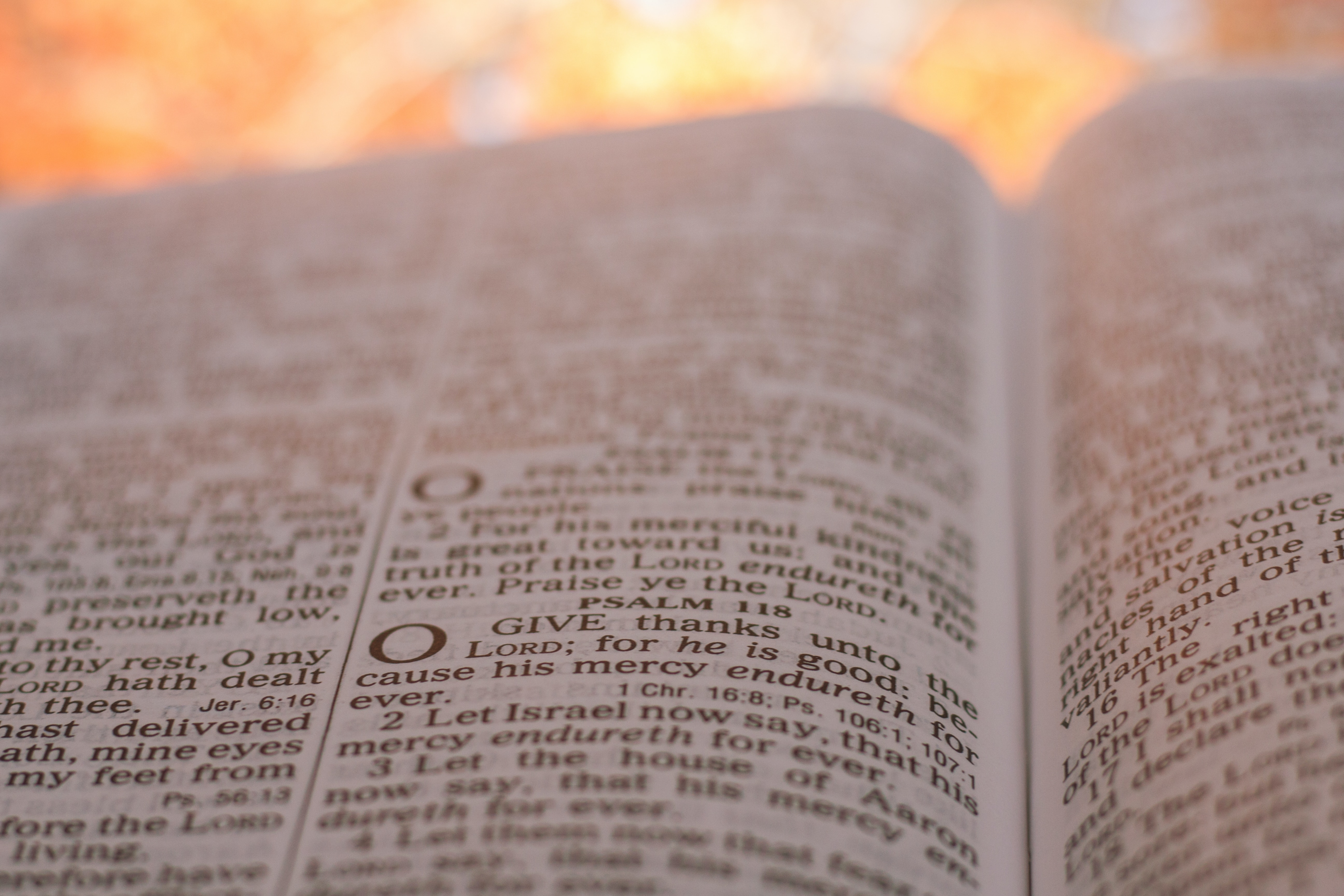 There are so many amazing pastors that have spoken about the topic of Thanksgiving. From these you can draw inspiration for the upcoming season. Set aside time and take notes on any of these great Thanksgiving sermons.
Steven Furtick | "Learning to Thank God in Every Season"
Rick Warren | "Learn How Your Life Can Be a Thank You Gift to God"
Dr. Charles Stanley | "Thanksgiving in the Midst of Adversity"
Billy Graham's 1952 Thanksgiving Message
Joyce Meyer | "The Power of Gratitude"
Priscilla Shirer | "God is preparing YOU for more"
Summary
We hope that any of these ideas can inspire you to write great Thanksgiving sermons. The holiday season is fast approaching! We have so much to be thankful for, and we can start being grateful today and let it continue each and every day.
Related Links
About The Author