In every church, effective administration is important in supporting the overall mission and success of the church. The Church Administrator's job description is to manage the day to day operations, provide financial care, coordinate resources, and foster effective communication within the church community.
In this post, we hope to provide a comprehensive overview of the Church Administrator job description. In addition, we want to highlight the key responsibilities, necessary skills, and the importance of this role in the context of your church.
We especially aim to shed light on the many responsibilities of a Church Administrator, providing aspiring administrators, church leaders, and churchgoers with insights into the importance of this role. By understanding the details of the Church Administrator job description, churches can attract and appoint qualified administrators who can add to the growth and health of their community.
In the following sections, we will delve into the specific duties, skills, and challenges faced by Church Administrators, providing a complete understanding of their crucial role in the church's administration and management.
Estimated reading time: 11 minutes
How to Craft a Church Administrator Job Description
Crafting a well-written job description for a Church Administrator is essential for attracting qualified candidates who align with the needs and values of your church. Here are some key steps to consider:
Clearly Outline the Responsibilities
Provide a comprehensive list of duties and responsibilities. This may include financial management, facility maintenance, human resources, communication, and any specific tasks unique to the church.
Specify Qualifications
Clearly state the required skills, qualifications, and experience necessary for the role. This can include educational background, administrative expertise, financial acumen, leadership abilities, and knowledge of church operations.
Emphasize the Church's Mission and Values
Highlight the spiritual and community-oriented nature of the position, emphasizing the church's mission, vision, and values. This helps candidates understand the unique aspects of working in your church.
Provide Information on the Church Culture
Describe the church's culture and working environment to give potential candidates insight into the organizational atmosphere and expectations.
Include Information on Compensation and Benefits
Be transparent about the salary range and any additional benefits, such as healthcare, retirement plans, or vacation policies.
Use Clear and Concise Language
Write the job description using clear and concise language to ensure candidates understand the role and its requirements. Avoid jargon or overly technical terms that may confuse or discourage potential applicants.
Proofread and Revise
Before finalizing the job description, proofread it thoroughly to eliminate any grammatical errors or inconsistencies. Seek input from church leadership or other stakeholders to ensure accuracy and completeness.
Crafting a well-crafted job description will attract qualified candidates who are passionate about church administration and aligned with the goals and values of the religious organization.
Sample Introduction
[Church Name] is a growing faith-based community dedicated to serving God and His people. Seeking Church Administrator. Responsible for managing church operations, including finances, facilities, human resources, and communication. Requires strong organizational and financial management skills, effective communication abilities, and a commitment to the church's mission and values. Bachelor's degree and experience in church administration preferred.
Key Responsibilities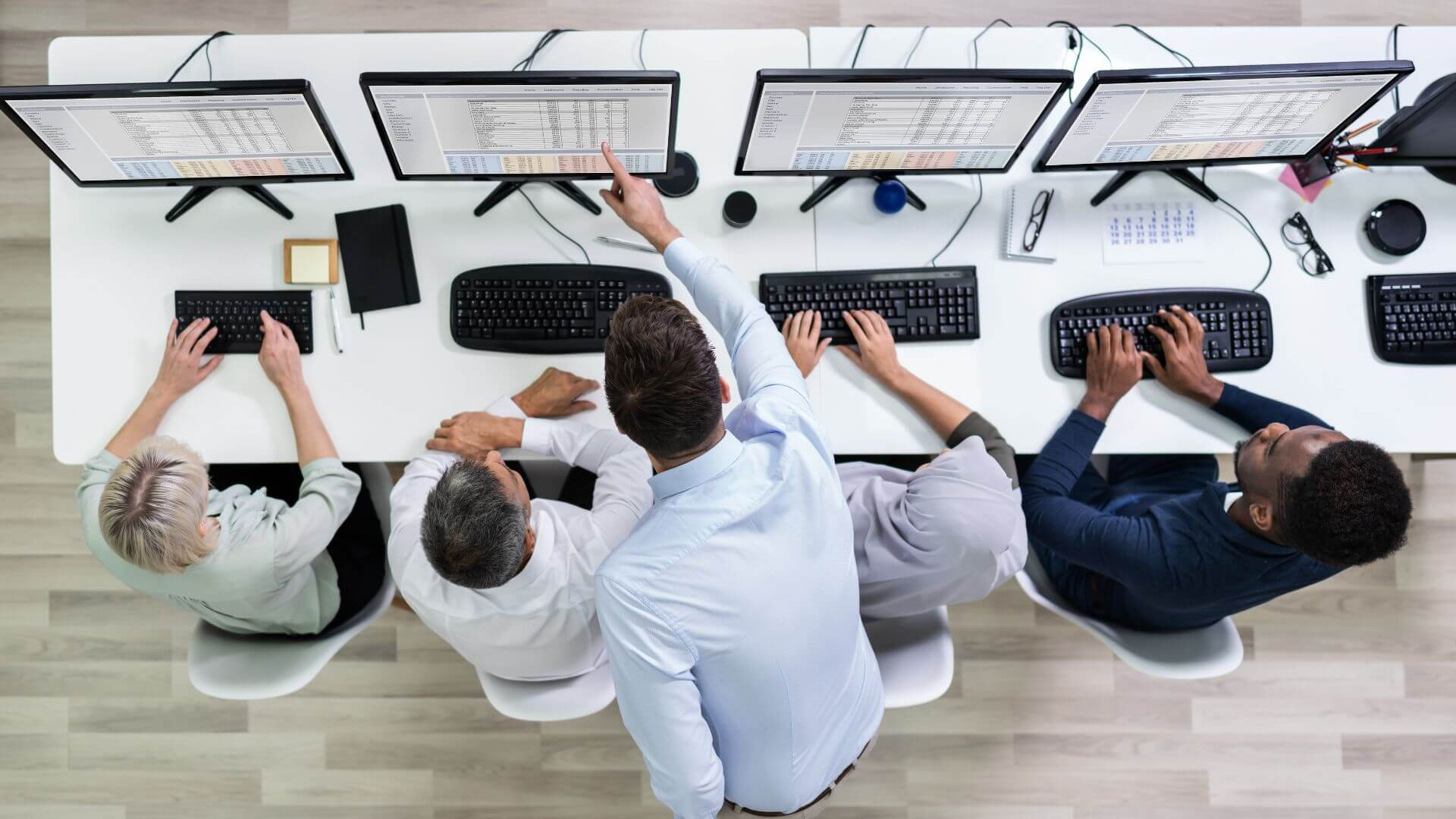 Church Administrator Sample Key Responsibilities:
The responsibilities of a Church Administrator may vary depending on the size and structure of the church, but some common duties include:
Financial Management
The Church Administrator handles financial matters such as budgeting, accounting, and financial reporting. Additionally, they record church income and manage the church's financial resources. This includes donations, offerings, and expenses, ensuring transparency and accountability.
Facility Management
The Church Administrator oversees the maintenance, safety, and security of the church building and grounds. They coordinate repairs and renovations, manage contracts with vendors, organize church events, and ensure the proper functioning of utilities and equipment. They may be in charge of office management, renting church equipment, maintaining office supplies, and more. In addition, they may handle event coordination for weddings, funerals, and other church-related gatherings.
Human Resources
The Church Administrator manages the church's human resources, including staff and volunteers. They handle recruitment, hiring, and supervision of employees, as well as coordinating volunteer activities and ensuring proper training and development opportunities.
Record-Keeping and Reporting
The Church Administrator maintains accurate records of church membership, contributions, and attendance. They also prepare and distribute reports on finances, membership statistics, and other relevant information to church leadership and appropriate committees. They may also be in charge of managing the church calendar, office supplies, and church equipment.
Church Administrator Qualifications
Sample Qualifications
The Church Administrator job description requires certain skills and qualifications. Here are some that may be essential:
Organization and Administration
Strong organizational and administrative abilities are important for managing multiple tasks, prioritizing responsibilities, and maintaining efficient systems within the church. Many other roles in the church can rely on the Administrator's organization.
Financial Knowledge
Proficiency in financial management. This includes budgeting, accounting principles, and financial reporting. This can be vital for overseeing the church's finances and ensuring fiscal responsibility.
Communication and Interpersonal Skills
Effective communication skills are necessary for collaborating with church leaders, staff, volunteers, and the congregation. The Church Administrator must be able to convey information clearly, listen attentively, and resolve conflicts or concerns diplomatically.
Leadership and Teamwork
The Church Administrator should possess leadership qualities and the ability to work with diverse teams. They should inspire and motivate staff and volunteers, fostering a positive and productive work environment.
Technological Skill
Familiarity with church management software, financial software, and communication tools is increasingly important in today's digital age. Skill in these technologies allows for efficient record-keeping, financial management, and effective communication.
Application Process
The application process for a Church Administrator position involves several steps to find the most qualified candidate. It begins with advertising the job through various channels and inviting interested individuals to submit their applications, including a cover letter, resume, and references.
Once the application deadline passes, the hiring committee or church leadership reviews the submissions and creates a shortlist of candidates who best meet the requirements of the position. Shortlisted candidates are then invited for interviews, which may include phone or video interviews as well as in-person meetings.
Based on the interview outcomes, assessments, and reference checks, a final decision is made, and the selected candidate is extended a job offer. The offer includes details such as salary, benefits, and start date. The new Church Administrator undergoes an onboarding and orientation process to familiarize themselves with the church's policies, procedures, and community.
Throughout the application process, it is important to maintain clear and timely communication with all applicants, keeping them informed of their status. By following a thorough and transparent application process, the church can identify the most suitable candidate who will contribute to the administration and mission of the church.
Sample Application Process
To apply, please submit the following:
A cover letter expressing your interest in the position and outlining your qualifications.
Your current resume or CV, detailing your education, experience, and accomplishments.
A statement of faith, describing your personal faith journey and theological beliefs.
Three references from previous/current church staff such as pastors, elders, etc.
We thank all applicants for their interest; however, only those selected for an interview will be contacted.
Tailoring the Church Administrator Job Description to your Church
Tailoring the Church Administrator job description to your specific church is crucial in attracting candidates who align with your church's values, culture, and unique needs. Here are some steps to consider when customizing the job description:
Reflect Your Church's Mission and Values
Incorporate language that highlights the specific mission, vision, and values of your church. Emphasize the spiritual nature of the role and the importance of supporting your church community.
Outline Church-Specific Responsibilities
While the core responsibilities of a Church Administrator may be similar across churches, consider including any specific tasks or initiatives that are unique to your congregation. This could include managing specific programs, coordinating outreach efforts, or overseeing special events.
Specify Desired Qualifications
Identify the skills, qualifications, and experience that are particularly relevant to your church. For example, if your church has a strong emphasis on youth ministry, you may prefer a candidate with experience in that area. Tailor the qualifications to match the specific needs of your congregation.
Highlight Cultural Fit
Describe the church's culture and working environment to give candidates a sense of what it's like to be part of your church community. For example, you might emphasize the importance of collaboration, teamwork, and a commitment to serving others.
Include Relevant Technology/Software Skills
If your church utilizes specific church management software or communication tools, make sure to mention these in the job description. This helps potential candidates understand the technological requirements of the role.
Showcase the Church's Diversity and Inclusivity
If diversity and inclusivity are important values within your church, highlight this in the job description. Emphasize your commitment to fostering an inclusive and welcoming environment for all members of the community.
By tailoring the Church Administrator job description to your church, you attract candidates who are not only qualified but also resonate with your church's mission and values. This increases the likelihood of finding an administrator who will thrive in their role and contribute to the overall success of your church.
Frequently Asked Questions about Hiring a Church Administrator
Hiring a Church Administrator is a significant decision for any church. Here are some frequently asked questions (FAQs) and their answers to help navigate the process:
What is a Church Administrator?
The Church Administrator ensures the efficient operation of the church and also supports the clergy and leadership in their spiritual duties.
They act as a linchpin between the clergy, staff, volunteers, and the congregation. They oversee various administrative duties, financial management, facility maintenance, human resources, record-keeping, and communication.
Why Should We Hire a Church Administrator?
A Church Administrator plays an important role in managing the day-to-day operations of the church. They oversee financial matters, coordinate events, and ensure efficient communication. They bring administrative expertise, allowing pastors and staff to focus on their spiritual and pastoral responsibilities.
What Qualifications Should a Church Administrator Possess?
Qualifications may vary, but typically, a Church Administrator should have strong organizational and leadership skills, financial management experience, and proficiency in technology and communication. They should also have a deep understanding of church operations and culture. Relevant education and experience in church administration are desirable.
How Do we Find Qualified Candidates?
Advertise the position on church websites, job boards, and professional networks. Engage with theological institutions, denominational networks, and other church associations. Consider connecting with other churches or seeking recommendations from trusted individuals within your community.
What Questions Should We ask During the Interview?
Ask about their experience in church administration, financial management, and handling complex situations. Inquire about their ability to work collaboratively with teams and communicate effectively. Assess their understanding of the church's mission and vision and their approach to problem-solving and decision-making.
How Can We Assess Cultural Fit?
During interviews, explore the candidate's alignment with your church's values, vision, and mission. Ask about their involvement in past church communities and their ability to adapt to different church cultures. Inquire about their understanding of spiritual support and their passion for serving the church and its members.
How do We Ensure a Fair and Inclusive Selection Process?
Establish clear criteria for evaluating candidates and involve a diverse hiring committee to avoid bias. Develop standardized interview questions and scoring rubrics to assess candidates consistently. Ensure compliance with equal opportunity laws and provide accommodations for candidates with disabilities, if needed.
How Can We Support the New Church Administrator's Transition?
Develop an onboarding plan that includes an orientation to the church's culture, policies, and procedures. Introduce them to staff, key leaders, and ministry teams. Provide opportunities for training, mentorship, and ongoing professional development.
By addressing these FAQs, churches can navigate the hiring process for a Church Administrator more effectively. It allows for a more informed decision and the selection of a qualified candidate who can contribute to the church's growth, administration, and mission.
Further Resources for Church Leadership