As technology continues to play a massive part in how we do church, it can feel overwhelming to search for all the aspects we need from software programs to motion backgrounds. Many churches have moved away from hymn books in the back of pews, and towards lyrics on an LED screen. Whether you need images or videos to display behind your preaching message or graphics that fit the worship song perfectly, there are so many options for free worship backgrounds.
It's become easier now than ever to customize the look of your church service. Search through different aesthetics, colors, themes and more to design the perfect worship background.
There are thousands of motion and still graphics to choose from, so how do you find the best ones for your church worship service?
Estimated reading time: 13 minutes
Still Backgrounds vs. Moving Backgrounds
The only difference between choosing a still (non-moving) background versus a motion background is a personal preference. Typically a moving graphic background is a loop anywhere from 5 to 30 seconds. It will play repeatedly in the background over and over again for the song of your choice. Still images will be in the background, and the only thing that will change is the lyrics on the screen. Motion backgrounds have the potential to be distracting depending on what loop video you have chosen. That's why it's important to test out your background on the screen you will use for worship services.
Both motion and still backgrounds will allow you to add lyrics over the image. However, some software programs are required to display any kind of motion backgrounds during worship services.
Finding Free Worship Backgrounds
Thankfully, tons of websites have made their church motion graphics free to use! This means that you can search for just the right image or video, and download it, using it within seconds. Most of these websites have extensive image libraries with search bars to find exactly what you need. Below are the top 11 websites that provide free backgrounds with an optional fee for even more content.
Top 11 Resources for Free Church Worship Backgrounds
1. Church Media Drop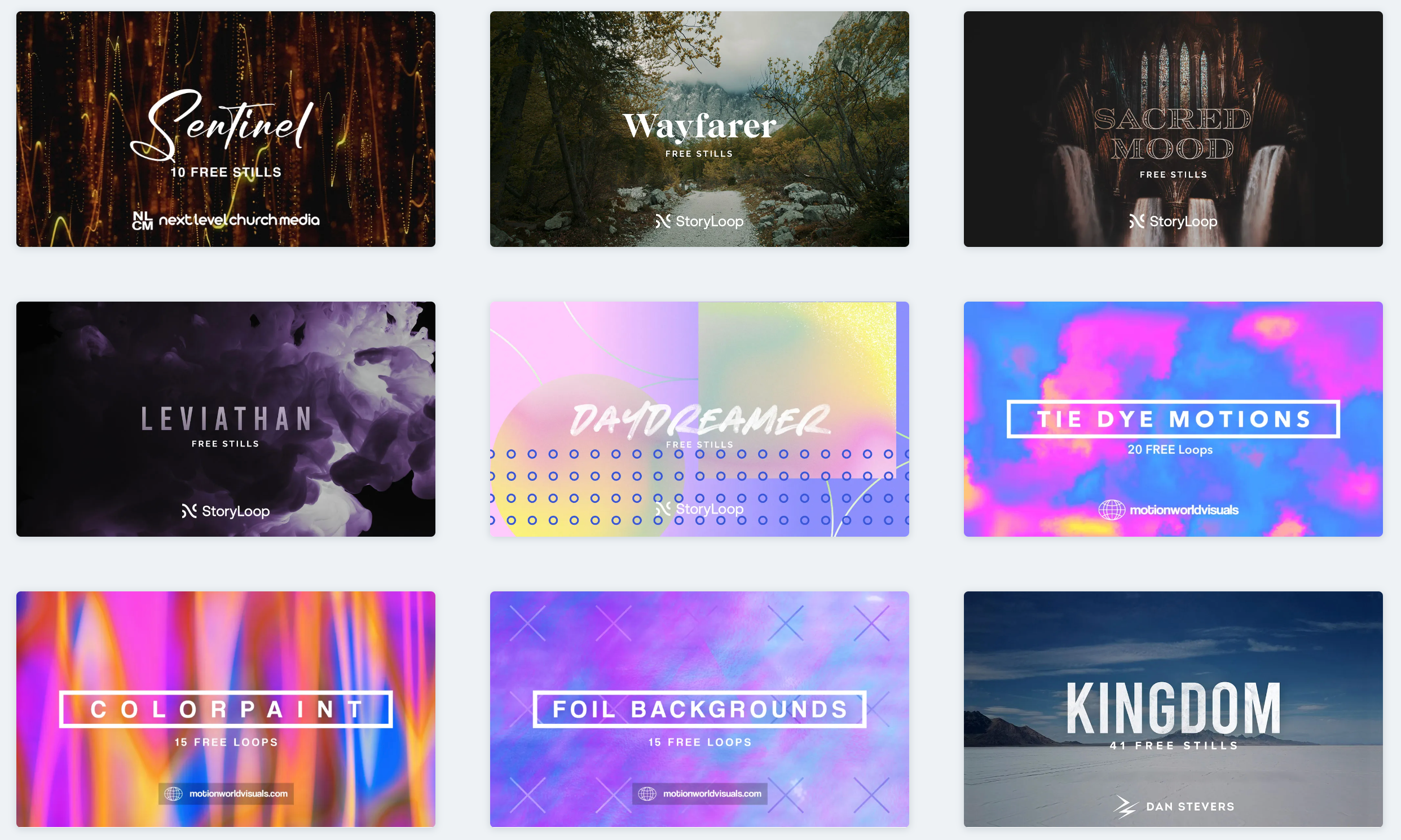 Church Media Drop is a website that collects other websites all in one easy place. Not only do they have a wide selection of motion and still backgrounds, they have tutorials for design, production and ProPresenter. If you're feeling creative, they also have a section on their website to submit media to contribute to the vast collection.
2. Church Motion Graphics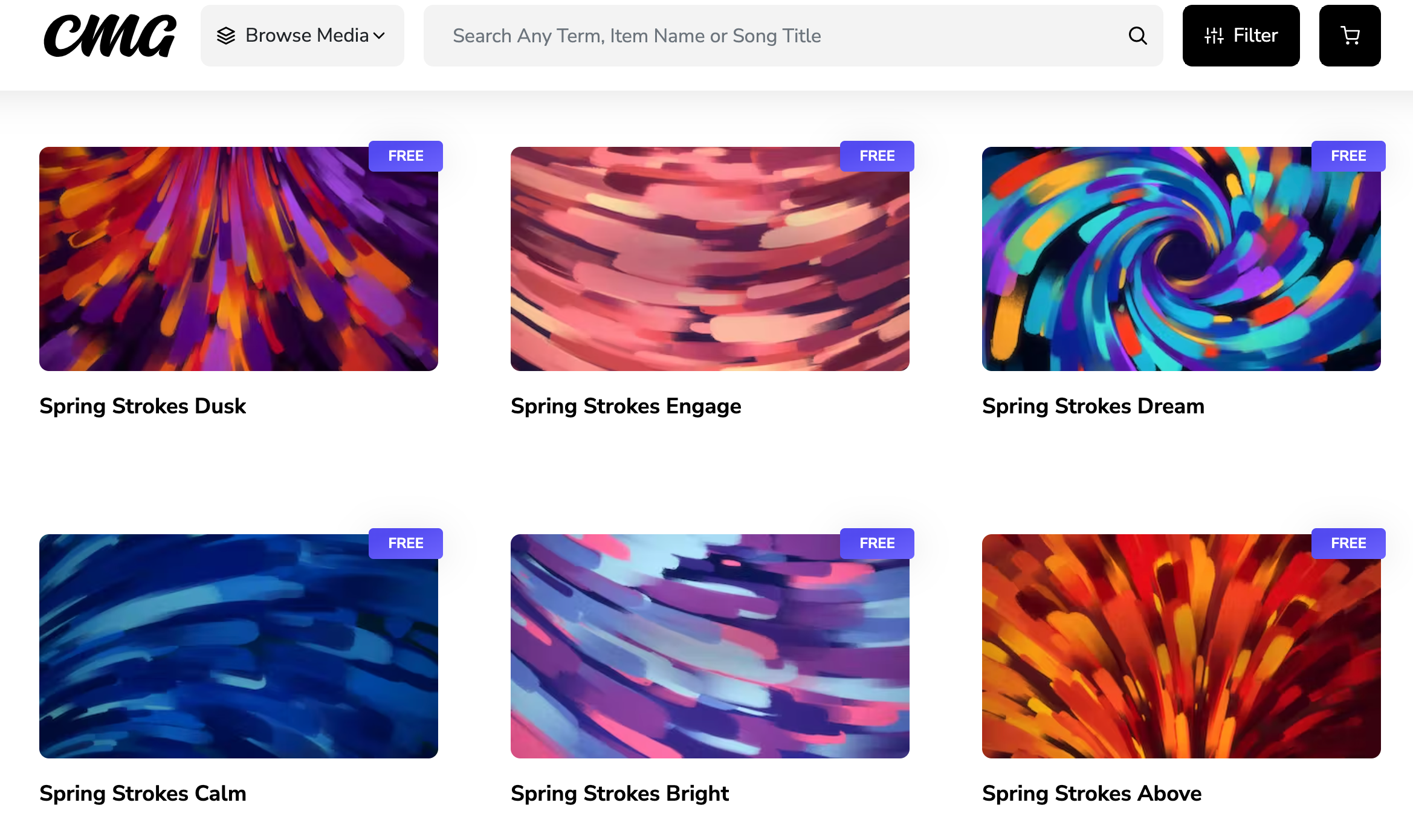 As well as free motion backgrounds, Church Motion Graphics provides images for socials and other areas needed such as lower thirds. Their catalog has over 12,000 still and motion graphics to choose from. You can find graphics themed for holidays such as Easter or Christmas, as well as beautiful landscape or colored graphics. The possibilities are endless with Church Motion Graphics.
3. Motion Worship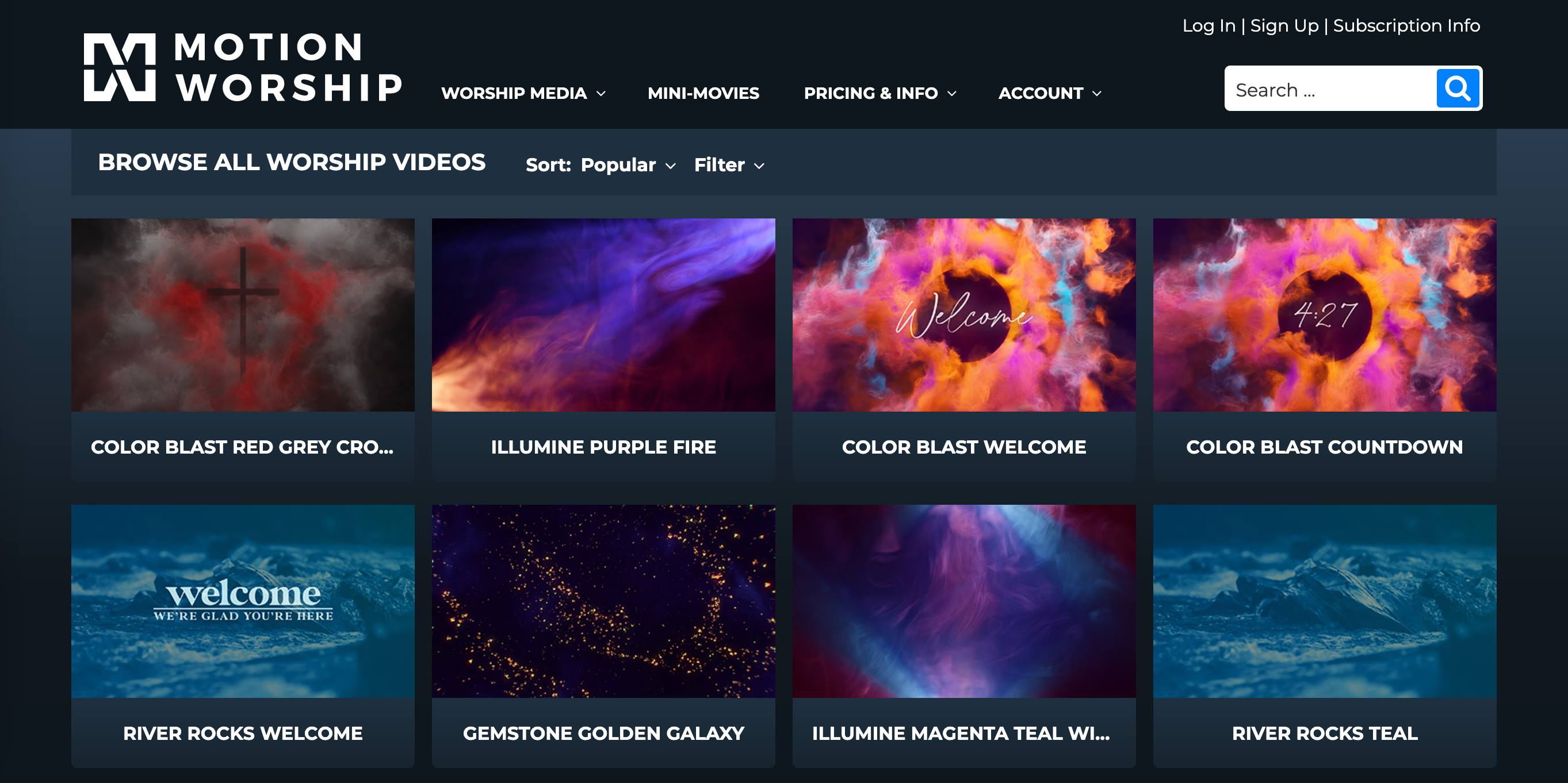 Motion Worship has a limited number of free motion backgrounds, and provide additional church motion graphics for a yearly subscription. When you download anything from Motion Worship, it is yours to use forever with a one time download. Under their pricing and info tab on their website, that is where you will find their free media resources to browse.
Subscription Pricing:
Full access: Includes over 3,000 videos, new monthly content, all motions, images, countdowns and the mini-movie – $79 per year
Motions Plus: Includes over 2,800 videos, as well as everything that full access provides except themini-movie – $50 per year
Mini-Movies: Includes 130+ videos, but only focuses on the mini-movie – $29 per year
4. Pro Church Media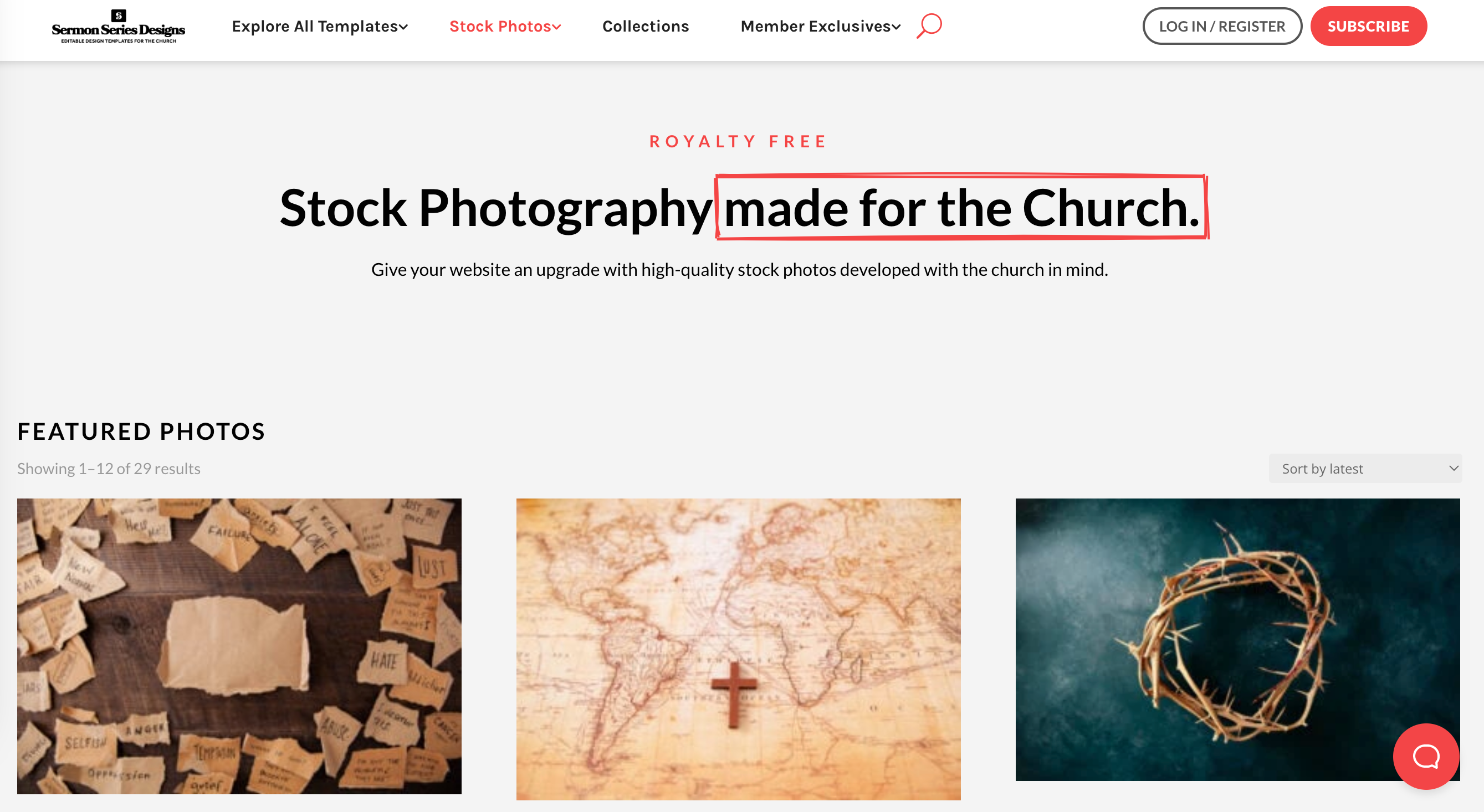 Pro Church Media works with Sermon Series Designs to curate religious themed photos from the website Unsplash. This takes away a good portion of the search time you would spend looking for just the right image. Organized by holiday, ministry, and countless others, you will have an easy time finding free still backgrounds. They have thousands of worship backgrounds, as well as a priced option for a monthly fee of $29 per month to unlimited access to their entire catalog. Not only will you unlock thousands of more videos and images, you will get access to editable psds, streaming and web licenses, and sermon templates.
5. Story Loop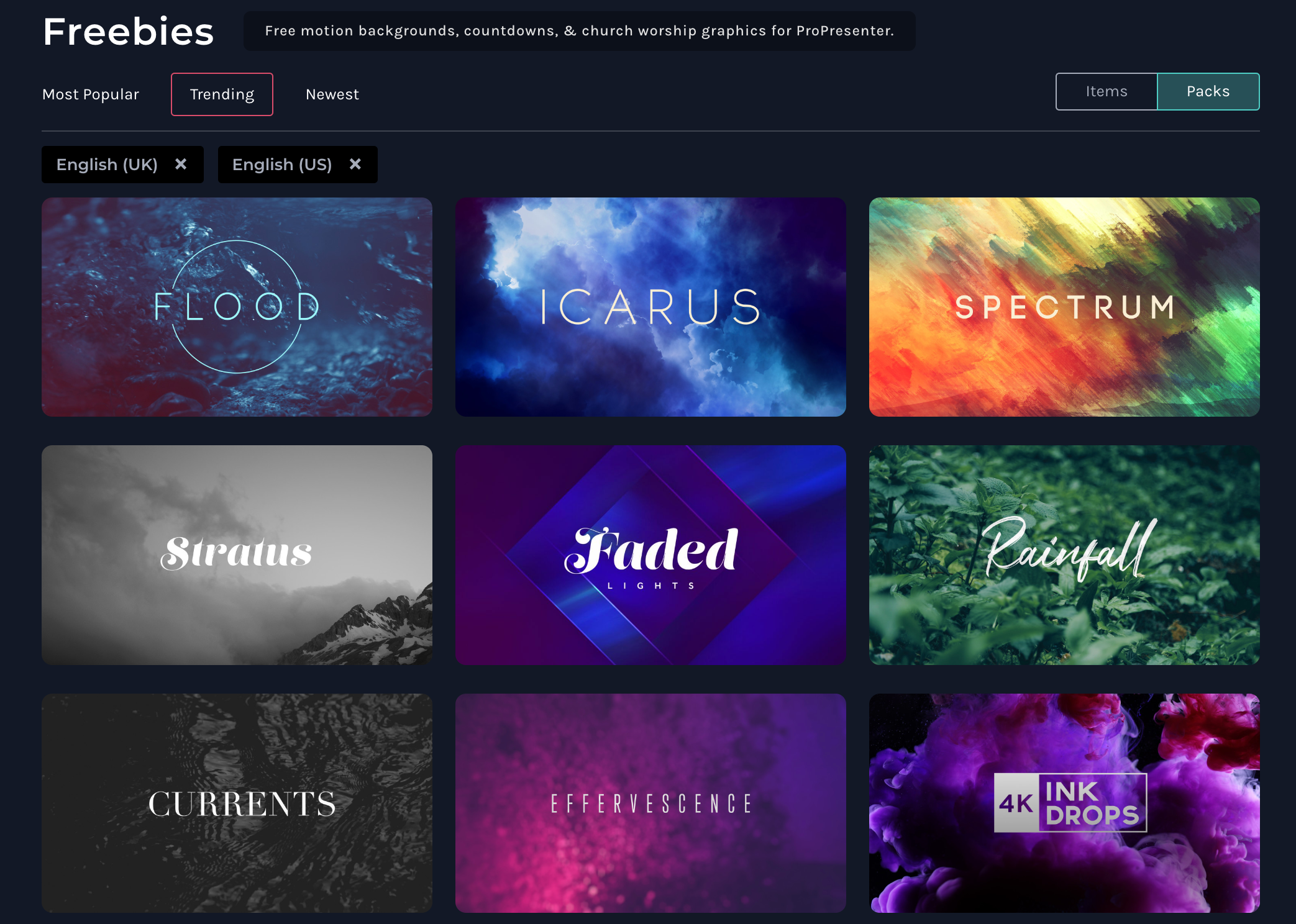 Story Loop has a great search engine, able to search for aesthetics, key words, colors, topic or even scripture. They have hundreds of free worship backgrounds to download, as well as more options for a yearly fee.
Pricing: For $25 a month you can unlock unlimited downloads, weekly resources, all media types in all languages and lifetime use of all their content.
6. Visual Media Church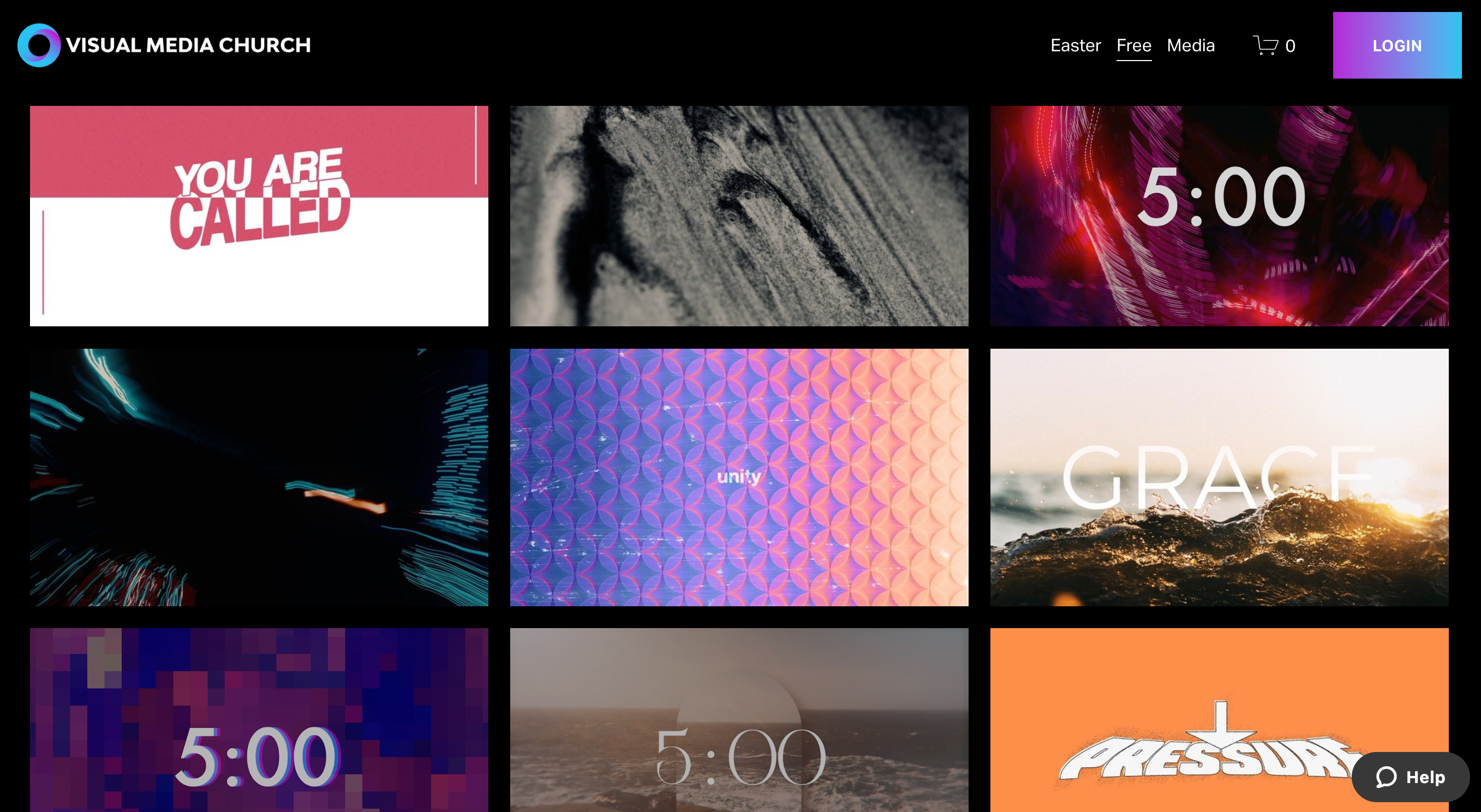 Visual Media Church has a great free library of content as well as options to purchases additional content for a yearly subscription.
ProContent Pricing: $199 per year – 50,000+ resources, streaming license, PSD templates, unlimited downloads.
7. Shift Worship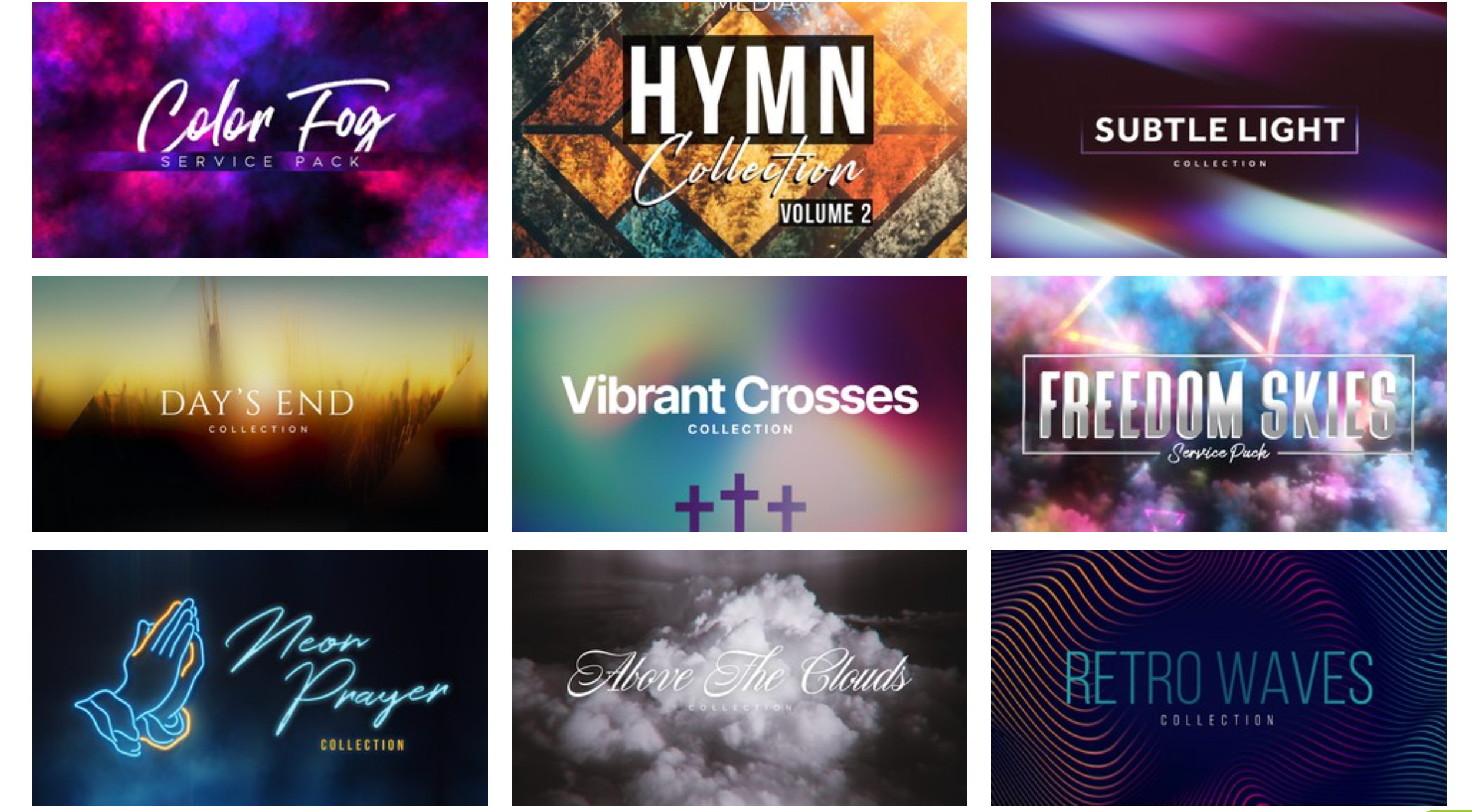 Shift Worship provide hundreds of worship backgrounds. You can unlock these backgrounds by starting a one month free trial to determine if these worship backgrounds work for you.
Price:
Media Plan: $149 per year, motion and still backgrounds, web and streaming licenses, quick editor tool
Pro Plan: $249 per year, editable photos and motion backgrounds, 1-click dropbox downloads
8. Creation Swap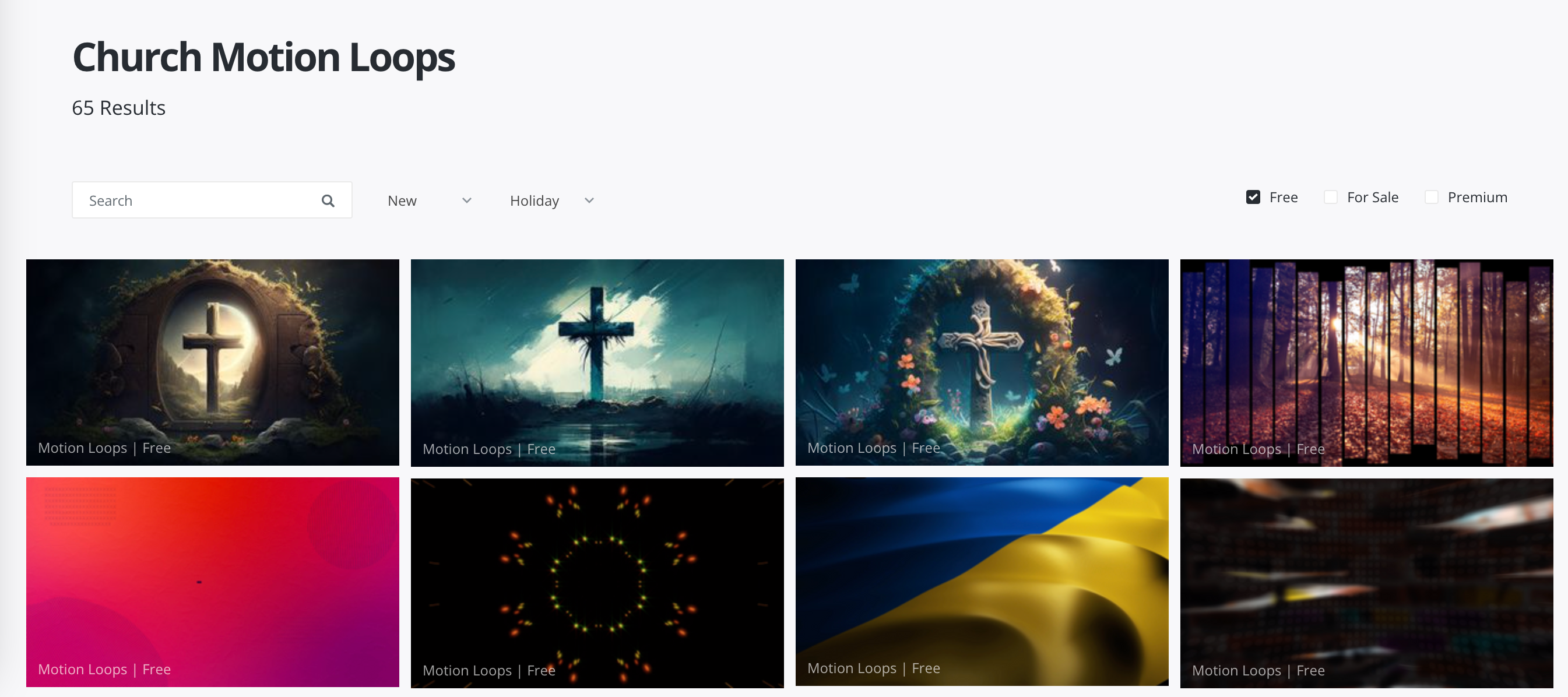 Creation Swap provides hundreds of still and motion backgrounds, and their website makes it easy to find these by clicking their "free" option in the right hand top corner of their website. They have options for some motion loops or images to be purchased as a one time purchase, as well as a premium subscription for unlimited downloads.
Pricing: You can pay yearly for $199 or monthly for $19.
9. Ministry Designs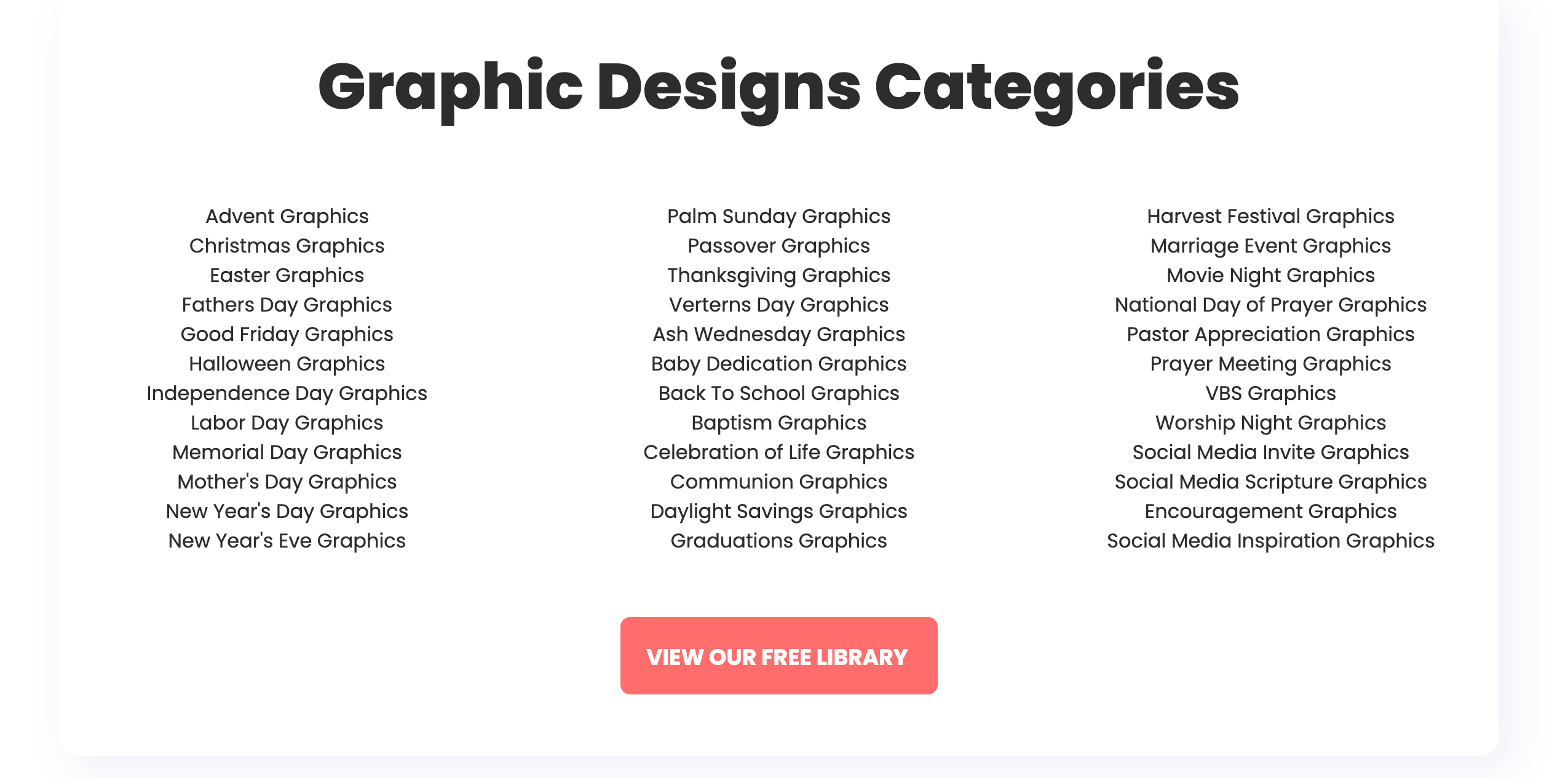 Ministry Designs not only provides hundreds of free worship backgrounds, but they offer website design services for your church. They have free still backgrounds, and motion backgrounds, and each month new designs are added. There is no subscription required, everything is always free.
10. Seeds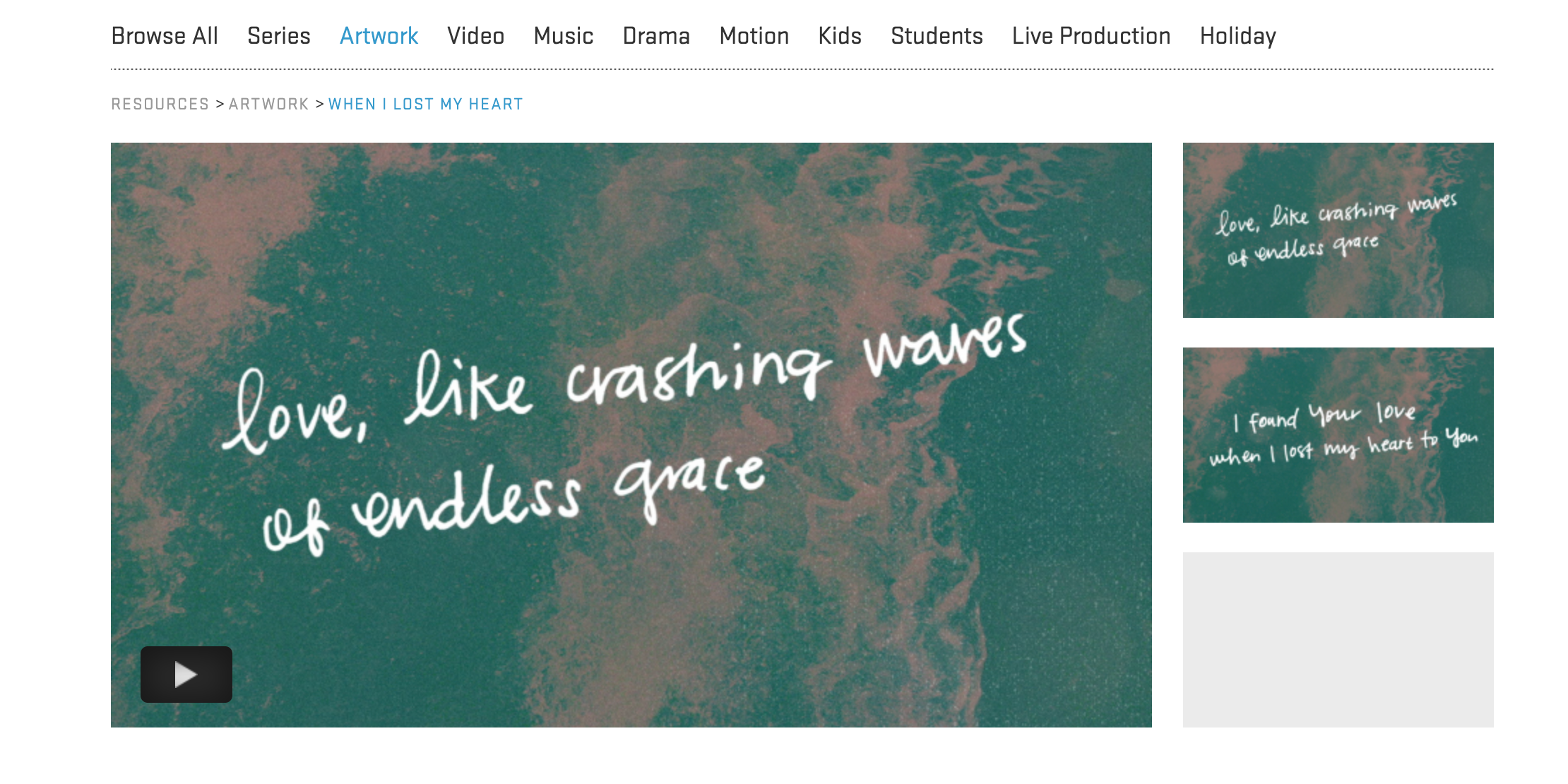 Seeds is another great place to find free worship backgrounds. Simply create an account, sign in and start downloading today.
11. Unsplash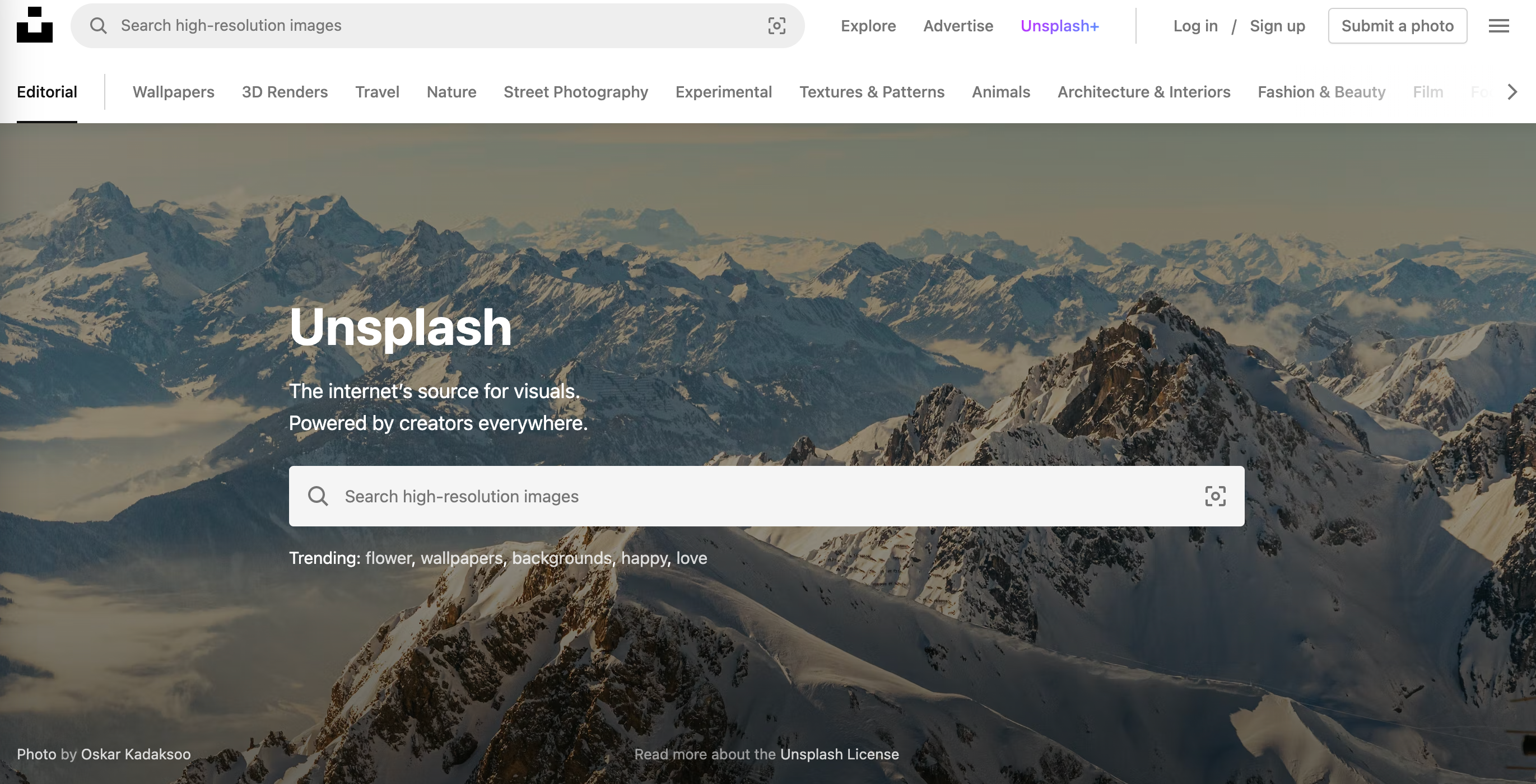 Unsplash is not specifically catered towards churches, but is a great place to search for still backgrounds. They have thousands upon thousands of images from every category you can think of. Unsplash has a vast collection of pictures that belong in the public domain for free. Creators upload their images to be used freely. Search by any keyword like "easter", "cross", or "waterfall" and find so many options.
How to download free backgrounds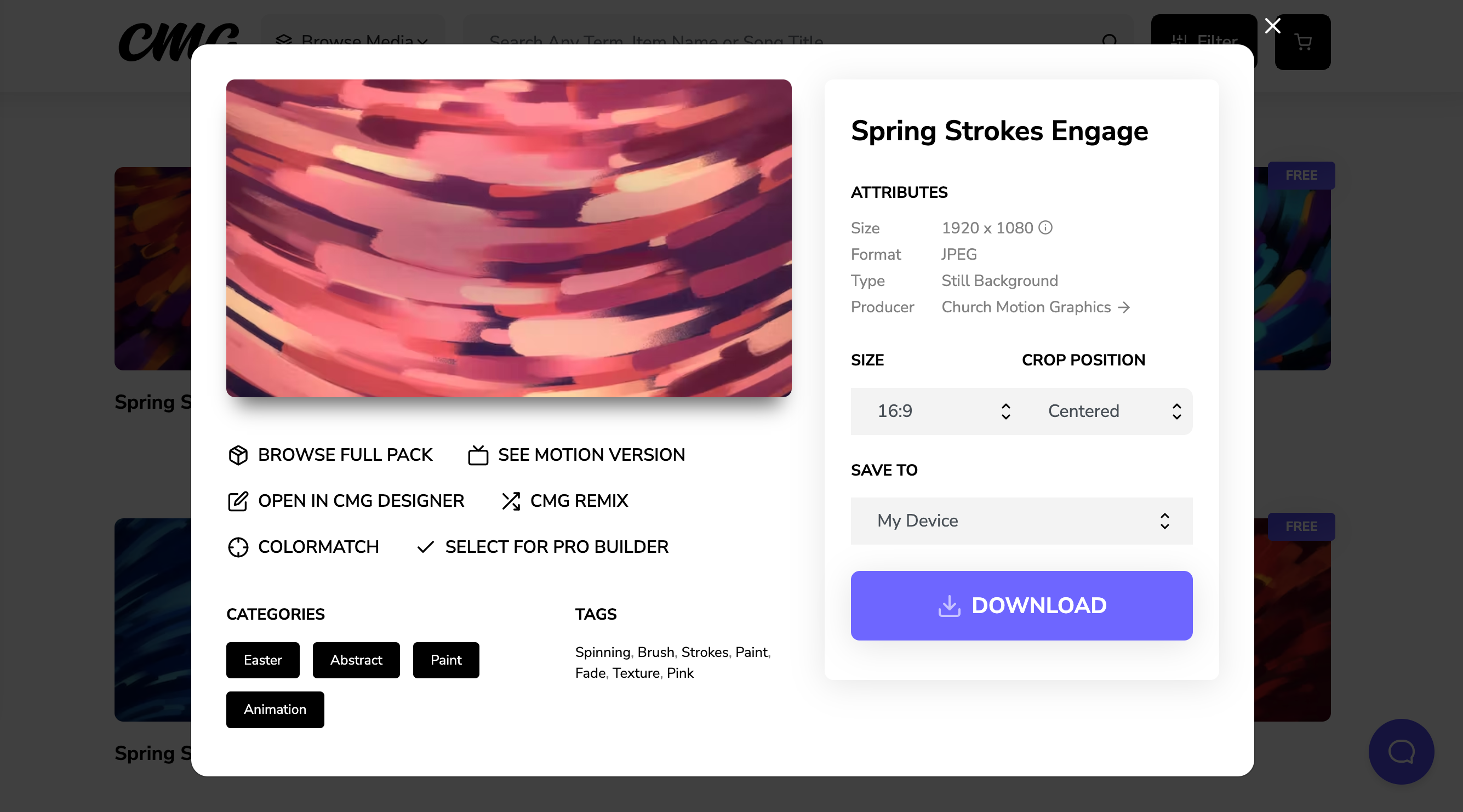 All of the websites listed above have similar download options. Typically, you will need to create an account on the website before you begin downloading. You can download in different sizes, crop positions and save to different devices. It's as simple as clicking download and saving it into the desired folder that you have prepared.
Video Format
There are different video formats that you should look for when downloading. It all depends on what formats your presentation software plays back. Different video formats may include MPEG 1, MPEG 2, WMF and AVI. Double check which format you are downloading the motion background in and make sure it's the right one you need.
Lower Thirds
If you're unfamiliar with lower thirds, they are a great tool to implement into your services. Lower Thirds are any kind of text or graphical information placed on the bottom third of the screen to provide more information. A lot of websites that provide free still backgrounds or motion backgrounds also provide lower thirds that will match the theme that you have downloaded.
Church Presentation Software
There are many different kinds of church presentation software that are available to use. Typically to display any type of motion or still backgrounds during worship, you'll need to use a software. While there are an incredible amount of free motion backgrounds to use, the software needed usually isn't free. Most church presentation software systems require a yearly subscription or a one time purchase and a special religious license.
1. Propresenter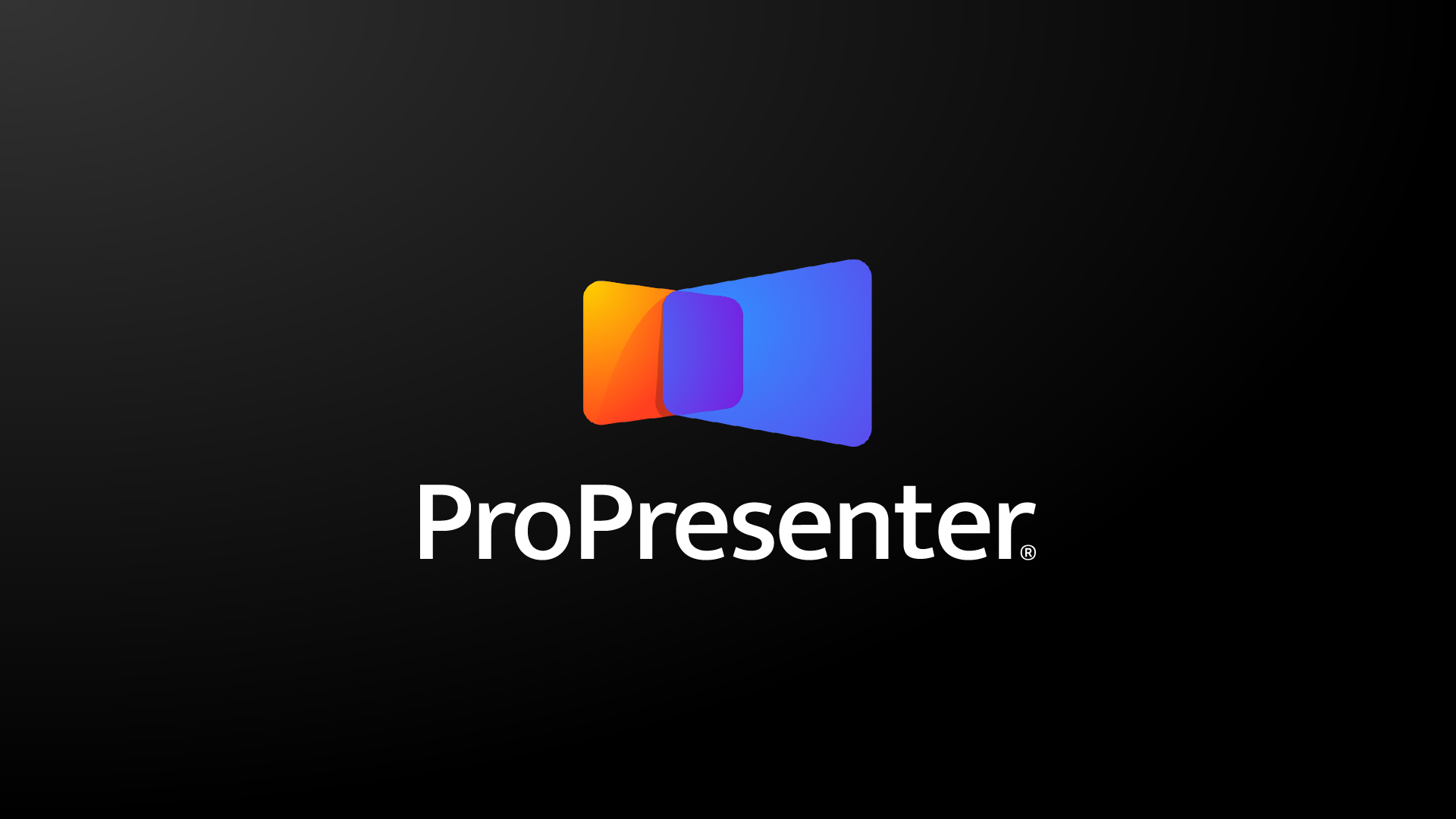 There is a free option for Propresenter, but it is not to be used outside of personal use. They have a special House of Worship license fee starting at $399. This software can be used for Mac or Windows and seamlessly displays lyrics, slides, and other media. Along with their software system, they have ProContent which was mentioned above and provides thousands of backgrounds. Propresenter has a beautiful new modernized interface that is easy to understand and use. From organizing slides, announcements, and videos, Propresenter is a great option to use for churches.
Pricing:
Seat – $399 for one year of Propresenter+
Church Campus – $999 for one year of Propresenter+
The initial purchase for a one year subscription starts at $399 with a fee of $179 every year for renewal.
2. Risen Media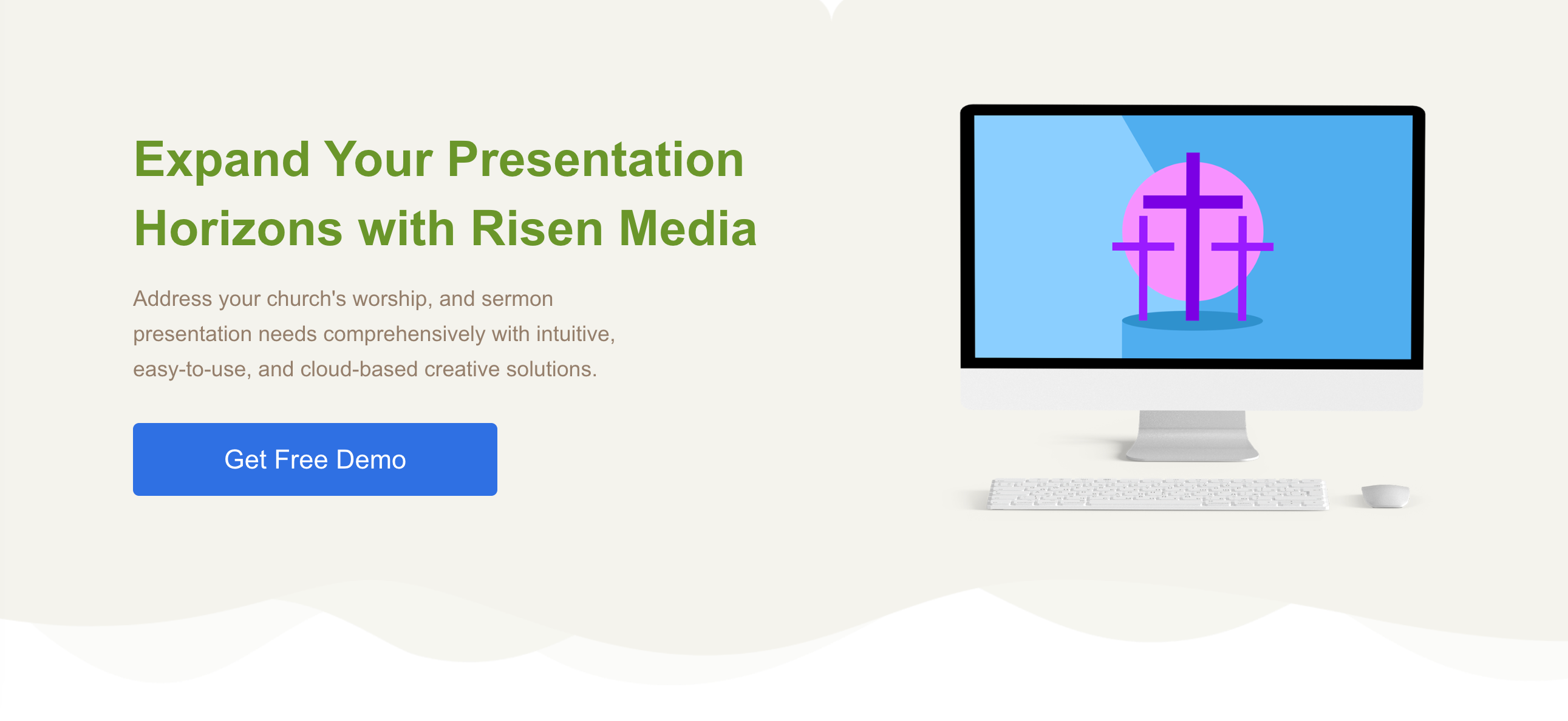 Risen Media is an affordable and easy-to-use software program. Their system has live editing, design studio, asset library, multi-screen support, and more. Sign up on their website for a free demo and learn about their pricing options.
3. EasyWorship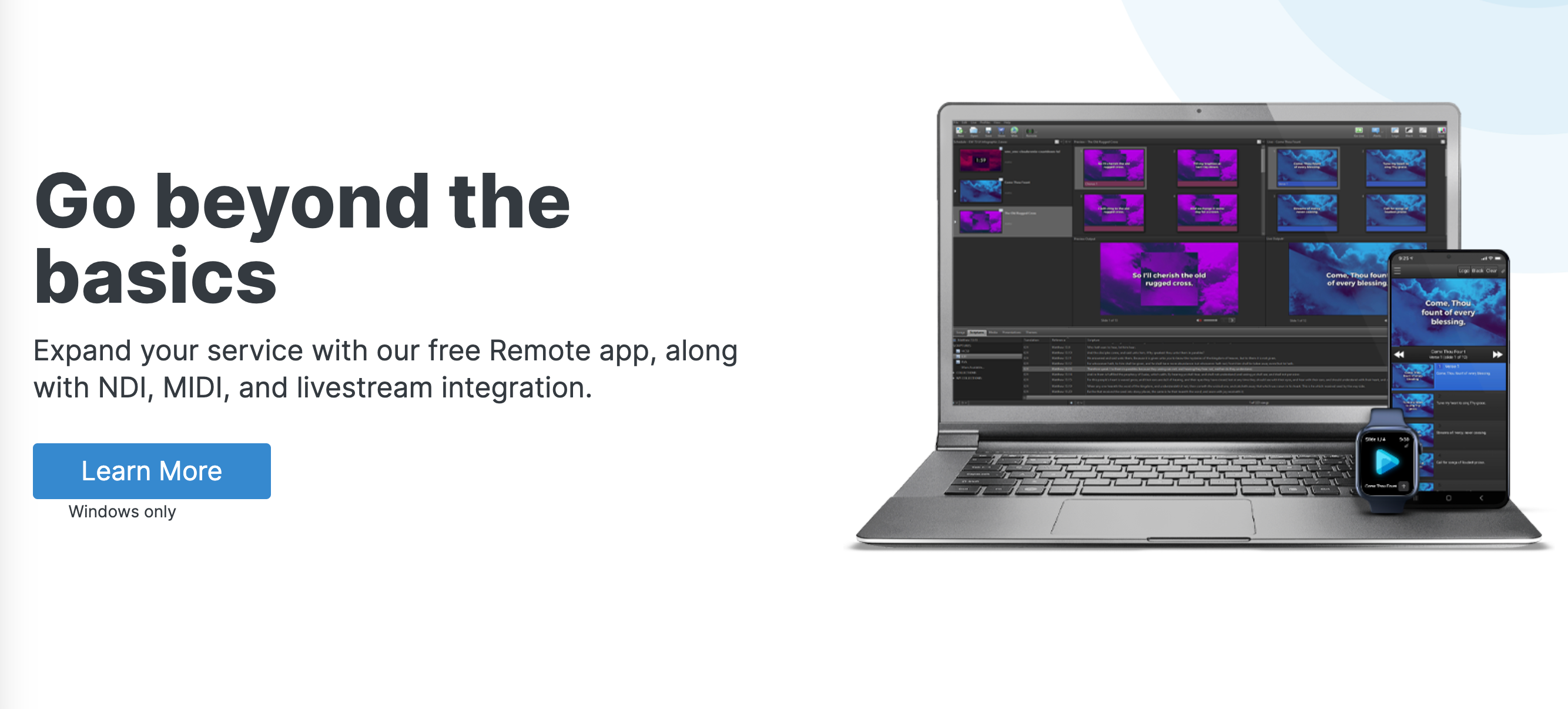 EasyWorship has a streamlined interface, making it incredibly easy to use for any size church. You can directly integrate with SongSelect to CCLI by their auto-reporting system. They will do the work of reporting which songs you use which saves you time and energy. EasyWorship has fully customizable features that will let you fit your churches style.
Pricing: Thousands of images, videos and more for $280 per year.
4. Slipity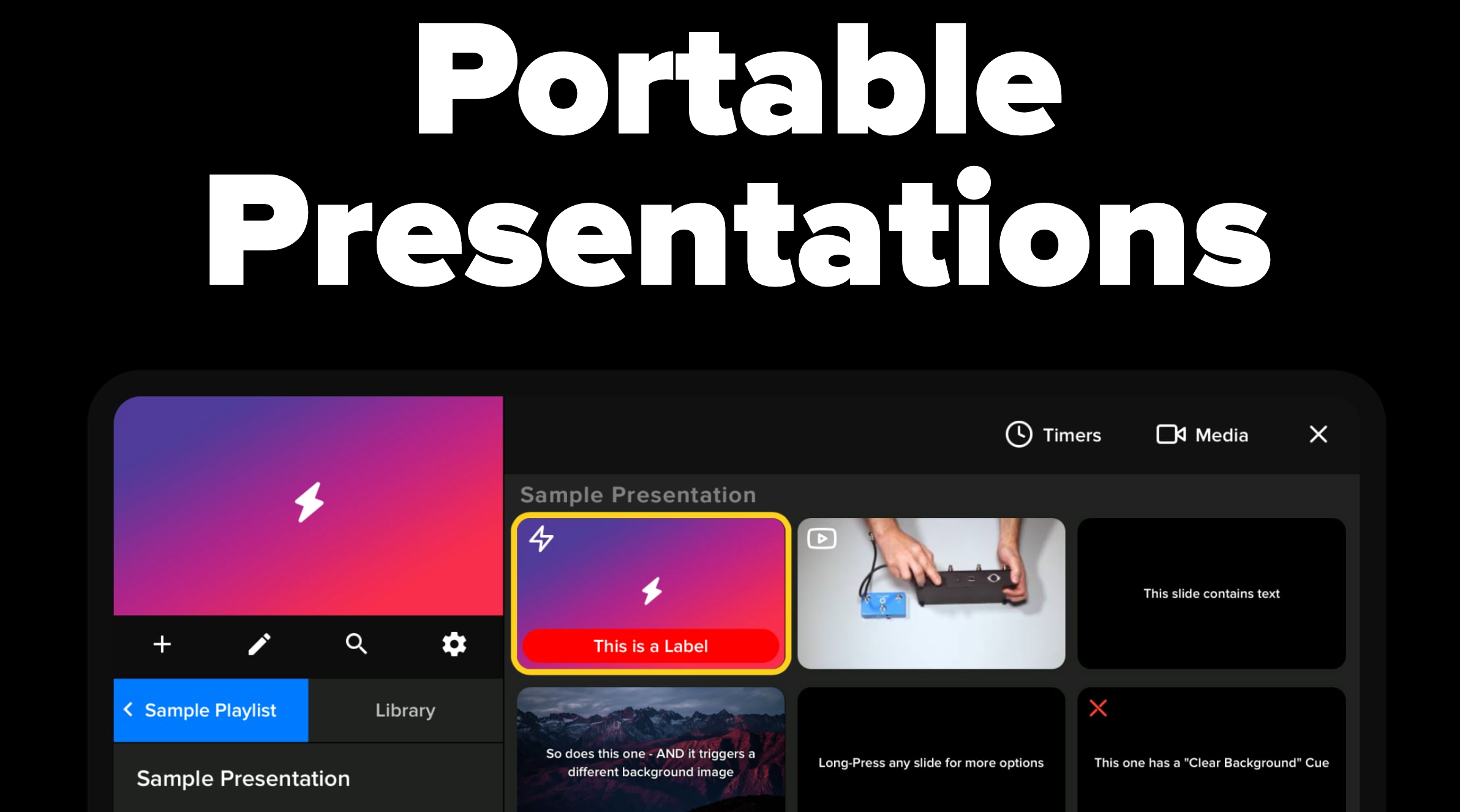 Slipity is a unique option, as it focuses on mobile devices for your software needs. They market themselves as being portable, the way that most software programs just can't be. With Slipity you can import, edit and sync across all devices right there in the palm of your hand. Best of all, this app is free to download!
5. FreeWorship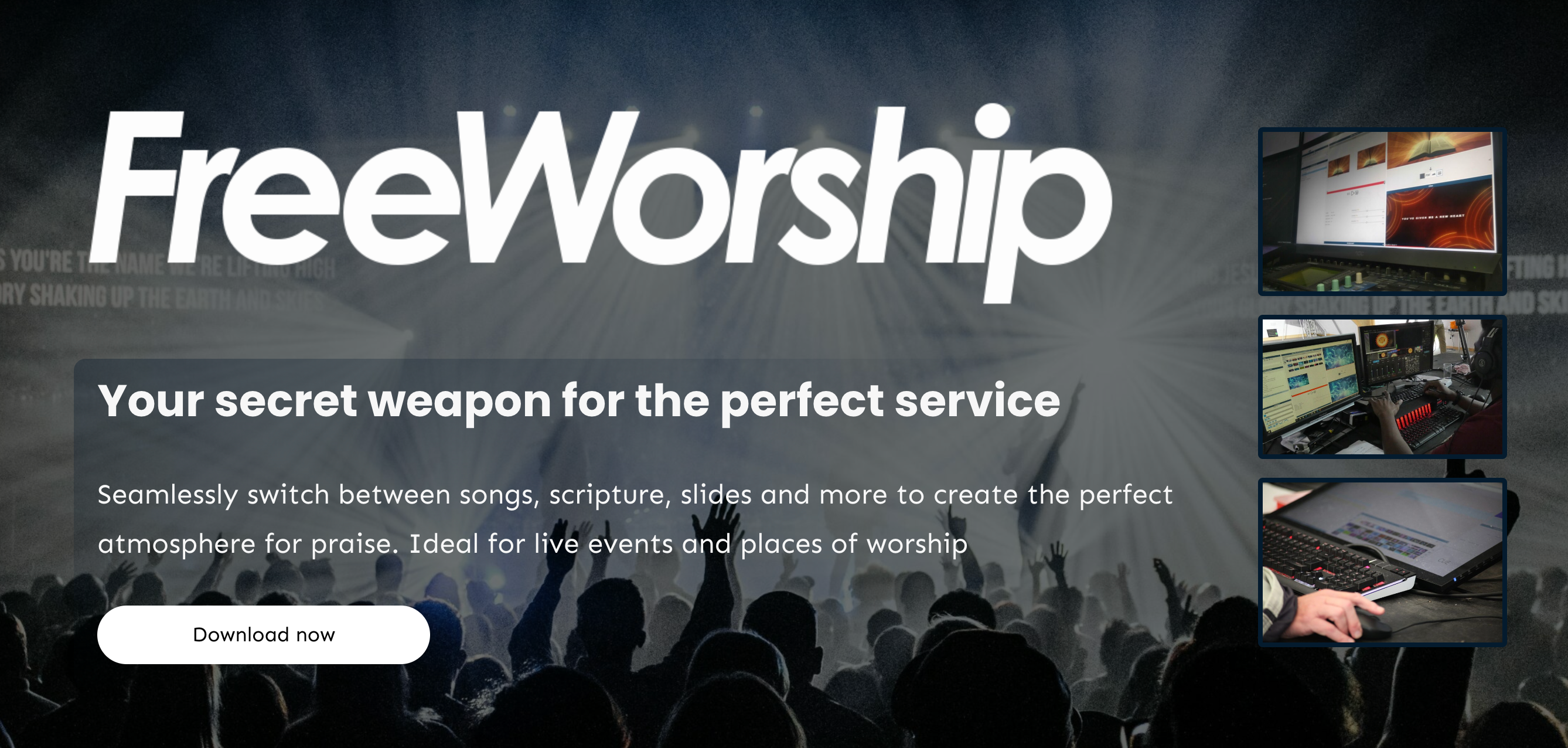 FreeWorship allows you to seamlessly switch between songs, scripture, slides and more to create a unique worship service. They have full CCLI song integration so you no longer have to copy and paste onto each slide. FreeWorship offers a free download, with an option to upgrade to pro.
6. Proclaim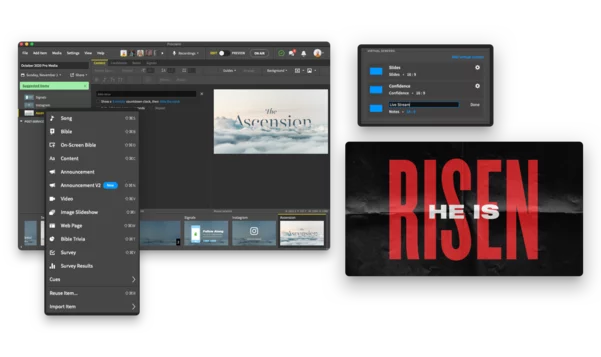 Faithlife Proclaim was specifically created for churches in mind. Now your entire team can design slides, create presentations, record and stream sermons without manual work. This software program is based on the cloud, meaning anyone can edit and add from anywhere, no longer is the program stuck on just one device. Their extensive media library is also a great bonus.
Pricing: 2 week free trial
Proclaim on Air: $224.99 per year
On Air + Pro Media: $337.99 per year
On Air + Pro Media + Partner Media: $862.99 per year
Summary
More often than not, still images are free compared to most motion backgrounds. Typically, websites will require some form of payment to access their widest catalog of motion worship backgrounds. But a wide range still offer free motion backgrounds. If your church doesn't have a software program listed above, you can still display lyrics with still images that you add text over. Free worship backgrounds can add so much to your services and elevate them to the next level.