We know that most churches are looking for ways to improve attendance and increase their members. Sadly, it's not always as easy as just posting a "welcome" sign outside the church.
If you want to increase both members and attendance, you need to find ways to get the unchurched to walk through your doors. Don't discount the unchurched. Many still have faith, but they're just not sure where to go for guidance or which church might be the right fit for them.
Understanding The Unchurched
The most important to thing to understand about the unchurched is that many still believe, but they don't associate with any one denomination. They consider themselves unaffiliated. This means you can still reach them, but you have to do it in a way that makes them feel welcomed.
According to Barna's studies, approximately 40% of Americans identify as unchurched. They might attend an occasional special service, such as a Christmas play, but nothing else. Different cities may have higher or lower percentages, such as the San Francisco Bay Area which is considered 61% unchurched.
Even if they're not regularly attending a church, they're not opposed to attending one day if they find the right fit. Of course, some may not be able to attend due to work, which is something your church could appeal to by offering services on a different day or time.
Create A Welcoming Atmosphere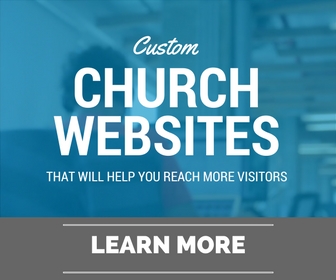 If you want to get the unchurched to walk in, you have to create a welcoming atmosphere. Think about what visitors see when they first come in. Is there someone to welcome them? If it's a larger church, are there signs posted about where to go? Is there plenty of room to sit? Are there hours posted on a sign outside? Is there ample parking?
Believe it or not, simple things like this can make the unchurched believe your church is already full or doesn't accept new members. If an unchurched visitor comes to a special service, ensure they feel welcomed instead of pushed to the background. When they feel like part of the community, they're more likely to come back.
Encourage Members To Talk
Get the unchurched interested in visiting by encouraging your members to talk about their faith and invite new members. In fact, 70% of church guests come because a friend or relative invited them. In one survey, 79% of unchurched Americans didn't mind their churched friends talking about their faith. Nearly half (47%) engage in the conversation.
It's important to remind your members to talk about their faith but avoid giving a sales pitch. No one enjoys that. Instead, the passion your members have should serve as an example of what it's like to be a part of your church. Think of it as a gentle way to reach the unchurched without being pushy.
Provide Community Events
Many of the unchurched are looking for churches that make a positive impact on the community. They're not interested in churches that rarely interact with the local community or always seem to be exclusive. An easy way to show the unchurched what you're involved in is to invite them to special activities, such as community service projects.
It's also a great idea to offer community programs that aren't just for members. For instance, hosting fitness programs for varying age groups or having a community dinner encourages the unchurched to participate and creates that important welcoming aspect. In fact, 46% of the unchurched are likely to attend a sports program, while 51% would help with a community service project.
Show That You're Modern
If you want to get the unchurched to visit, you have to step into the modern era. The younger unchurched often feel that churches are out of touch. Singing nothing but traditional sermons and being talked at for a few hours doesn't appeal to them.
Instead, they want a church that reaches them on their level. Integrating technology, having a website to interact with the church before visiting and focusing on some of their specific needs are just a few ways to become a more modern church that appeals to the currently unchurched.
The unchurched aren't out of reach. You just have to open your doors, welcome them in and show them that your church meets their needs.
Need some help with modernizing your church? Start with our web design services to attract the unchurched to you.
About The Author