In today's episode, we discuss six reasons why Facebook should never replace your church website.
In the early days of Facebook, many church leaders thought that the social network would become the only place churches needed to be online.
Today it is evident that if you are putting more effort into your Facebook page than your website, you miss an enormous opportunity.
We hope this conversation helps your church reach more people and grow.
6 Reasons Facebook Should Never Replace Your Church Website
You own the content.
You can accomplish more with your site.
You have a captive audience.
You can call people to action better.
Your website takes precedence with searches.
It is your primary marketing and communication hub.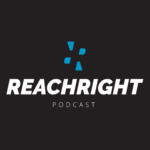 About The Author