In today's episode, we unpack 9 Church Branding Mistakes You Need To Avoid At All Costs.
Your Church Brand Ins More Important Than Ever in 2021.
Get it right, and people will remember you.
But if you make some of these mistakes, you miss an enormous opportunity.
We hope this conversation helps your church reach more people and grow.
9 Church Branding Mistakes You Need To Avoid At All Costs
Inconsistent Fonts
Different Social Handles
Matching Your Church Interior Color
Going Too Trendy
Skipping The Icon
Forgetting Social Images
Inconsistent Colors
Overuse of Christian Imagery
Not Having Vertical and Horizontal Options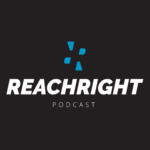 About The Author