In today's episode, We share our top 6 church resolutions for the new year.
2020 has been a year of monumental change. If you are like most pastors, your prayer is that God would do great things in your church in 2021.
Join us as we share 6 of the best resolutions that can help make 2021 fantastic for your church.
We hope this conversation helps you reach people the right way.
Top Church New Years Resolutions For 2021
Resist Politics
No Notes On Stage
Get In Shape
Start A Blog
Spend More Time with Family
Define Our Slogan and Verbiage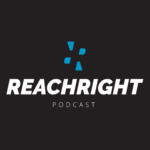 About The Author