Social media cannot be ignored, and as a church leader, it's a powerful tool to amplify your message. Although you've probably heard tons of church social media tips over the years, you may be wondering which ones are still relevant…
Well, we've looked at some of the latest stats to bring you four data-backed tips your church can implement to boost your social media engagement. Let's get started!
4 Church Social Media Tips to Amplify Your Message
You may prefer to avoid social media altogether. It can take a ton of time, and the algorithms can seem impossible to figure out.
But you can't ignore the ever-widening reach of social media.
To start, here are some crazy stats about social media usage:
4.70 billion people are using social media worldwide (59% of the population)
227 million new users within the past 12 months
2 hours and 29 minutes is the average daily time spent using social media
So, let's dive into some of the most significant social media trends.
1. Prioritize the Most Popular Platforms
You have to go where people hang out the most. And the #1 social media platform worldwide is… FACEBOOK.
Whether you love it or hate it, Facebook is still a giant.
And people use Facebook for all sorts of reasons: to connect with friends and family, read the news, join groups, and check out brands, businesses, and churches. In fact, Pew Research Center reports that almost a third of Americans regularly get their news from Facebook.
The top 6 most used social platforms in the world as of 2022 are:
Facebook
Youtube
WhatsApp
Instagram
WeChat
Tiktok
If you consider that WhatsApp and WeChat are more popular outside the United States, that leaves Facebook, YouTube, Instagram, and TikTok as the most used platforms.
As a church, these popular platforms are where you want to prioritize your efforts.
2. Don't Miss Out on the Fastest Growing Social Media Platform
TikTok may have started as an app for teenagers to make lip-syncing and dancing videos, but it's quickly become a social media powerhouse. So you must consider using TikTok if you haven't already started.
By the end of 2021, the app had over one billion active global users, and that number continues to grow.
If you haven't used TikTok yet, consider it a cross between Vine (remember that?) and Instagram Stories. It's all about creating short, engaging videos. TikTok videos can be set to music or audio tracks and contain stickers, effects, and other embellishments.
TikTok users value authenticity over polish. This is good news for churches because it levels the playing field. You don't need a big budget or professional equipment to produce great content. Nor do you need to spend tons of time editing.
If you want to reach a younger audience, you'll find them on TikTok, not Facebook. Gen Z and younger generations naturally favor TikTok over other social media platforms, but remember, there are active users of all ages.
And as more parents start using TikTok, we won't be surprised if younger generations jump off and join the next rising platform that comes along.
3. Post the Most Popular Type of Content
If you're looking for church social media tips on what type of content to share, the answer is simple: video.
According to a Video Marketing Statistics report from Wyzowl,
73% of customers said they prefer to watch a video than read a text-based post or article to learn about a product or service.
96% of people have watched an explainer video to learn more about a product or service.
People watch 19 hours of online videos per week on average.
People are twice as likely to share video content with friends compared to social media posts, blog posts, and product pages.
What does this mean for churches?
We've already mentioned that YouTube is the second most popular social media channel worldwide. So, are you regularly creating and posting content there?
TikTok is a video platform, so you need videos if you want to participate.
Furthermore, Facebook and Instagram are now favoring Reels to compete with TikTok. Reels are short videos very similar to TikToks. And these videos aren't just funny dances – people post valuable tips, how-tos, and more.
This is good news for churches because videos are an excellent way to share your message. You can use them to introduce your church community, share sermons or church events, or create How-to guides for things like Bible study or volunteering.
Think about short, high-value, easily digestible content to feature in these types of videos.
The bottom line: if you want your church's social media content to be seen, use video.
4. Jump On Board the Right Trends
Ok, we know you'll burn out if you chase every trend that comes along. But our final church social media tip is to pursue the right trends.
On a macro level, this means staying on top of the changes in platforms and major content strategies, like TikTok and Reels.
Early adopters of TikTok are reaping the rewards now as the platform continues to grow in popularity. But it's not too late.
On a micro level, this church social media tip means you must know and monitor what's popular with your audience.
You can do this by paying attention to the content they share and engage with and using analytics to see which of your posts perform best.
Social media trends include:
Trending hashtags
Trending audio
Trending effects
Popular challenges
When your social media team creates content that taps into these trends, it's likely to have a much larger reach.
But at the end of the day, the most vital piece of advice is to monitor your own stats and do more of what's working for your unique audience. Even if it goes against the church social media tips presented here.
Final Word on Church Social Media Tips
At the end of the day, you need to tell your authentic story and serve your audience. All the church social media tips in the world won't amount to anything if you're not doing those two things.
You have to monitor your own stats and do more of what's resonating with your people. Using data and numbers helps you be more creative and effective!
What's the best social media tip your church puts into practice? Let us know in the comments below!
More on Social Media for Churches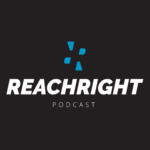 About The Author