In today's episode, we unpack seven ways your church can make a better first impression online.
For most people, their first experience with your church will not happen on Sunday Morning.
It will happen on your website.
But how can a church website capture visitor's attention and inspire them to learn more about your church?
Join us as we answer that question and much more in this conversation.
We hope it helps your church reach more people and grow.

7 Ways Your Church Can Make A Better First Impression Online
Include a Plan Your Visit Page
Use an Outward Focused Slogan
Clarify Your Site Navigation
Create a Background Video
Add A Welcome Video
Give Them A Clear Call To Action
Incentivize Them To Give You Their Information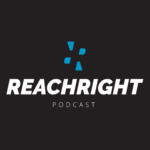 About The Author