In today's episode, we discuss 7 Google Grant Myths that need to be debunked once and for all.
Google gives a grant worth $10,000 per month to all non-profits, but there is a ton of misinformation out there about the program.
Join us as we put some of that misinformation to bed in this conversation.
We hope it helps your church reach more people and grow.
7 Google Grant Myths
The Google Grant Isn't For Real.
The Grant Is For Non-Profits, But Not Churches.
Google Grants Are Only For Big Churches.
If You Claim The Grant, Google Can Control What You Say.
The Google Grant Is Easy To Manage.
You Can Use The Grant To Pay For Ad Words Management Services.
Grant Recipients Will The Full $10,000 Every Month.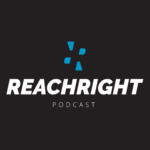 About The Author