Introduction
Celebrating a church anniversary is a significant event, marking not just years of existence but also the impact and growth of a spiritual community. It's a time for reflection, gratitude, and looking forward to the future. Here are eight inspiring ideas to make your church's anniversary a memorable and meaningful occasion.
1. Historical Exhibit or Timeline
Celebrating the Journey
Create a visual journey through your church's history with a timeline or exhibit. Include photographs, important documents, and artifacts that tell the story of your church's founding, key milestones, and the people who have shaped its journey.
2. Anniversary Service
A Special Gathering
Organize a special service dedicated to the anniversary. Invite former pastors, founders, or long-standing members to speak. Incorporate music and readings that reflect the church's history and values.
3. Community Service Project
Giving Back
An anniversary is not just about looking back but also giving back. Organize a community service project that resonates with your church's mission. This could be a food drive, a neighborhood clean-up, or volunteering at a local shelter.
4. Anniversary Banquet
Fellowship and Celebration
Host a banquet or a special meal for the congregation. This event can include speeches, live music, and a slideshow of memorable moments. It's a time for the church family to come together in fellowship and celebration.
5. Commemorative Book or Video
Capturing Memories
Compile a commemorative book or produce a video that chronicles the church's history. Include interviews with key members, stories of significant events, and messages of hope and inspiration for the future.
6. Time Capsule
A Message to the Future
Create a time capsule containing current church materials, letters from members, photos, and predictions or hopes for the future. Plan to open it at a future anniversary, providing a unique link between past, present, and future generations.
7. Testimonial Night
Personal Stories, Shared Faith
Organize an evening where church members can share their personal stories and testimonies. This event can highlight the impact of the church on individual lives and the community, fostering a deeper sense of connection and purpose.
8. Special Fundraiser for a Church Project
Investing in the Future
Align the celebration with a purpose by launching a fundraiser for a new church project or mission. This could be a building renovation, a new community outreach program, or support for missionaries.
Final Thoughts on Church Anniversary Celebrations
Your church's anniversary is a unique opportunity to honor its past, celebrate the present, and dream for the future. These ideas can help create a celebration that not only commemorates the years gone by but also strengthens the bonds within your church community and sets a vision for the years to come.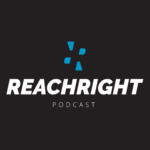 About The Author