In today's episode, we discuss the ten most incredible church statistics of 2021.
Each year at REACHRIGHT, we compile a list of church statistics from around the world into a blog post.
Here is this years full list with links to references:
25 Church Statistics You Need To Know For 2021
This year we decided to discuss the stats that stood out to us the most as we entered 2021.
We hope this conversation helps your church reach more people and grow.
Thomas's Stats
Barna Research found that 29% of Americans Attended church in the last seven days, down from 48% in 2009.
According to a study by Church Development, only 5% of churchgoers gave 10% or more of their income.
A Gallup Poll Found that Sermons were the deciding factor in why someone chooses a church, with 76% of churchgoers citing biblical teaching as a significant reason for attending a church
A CDF Capital study found that churches of all sizes experienced an average decline of 29% in tithing at the start of the pandemic.
According to Barna, 71% of boomers want in-person servicers. That number is 47% of Genx, 42% for Millenials, and 41% of Gen Z
Ian's Stats
One of the more positive church statistics for 2021 is how happy church members have been with live streaming services. The Pew study found 91% were satisfied with what their churches were doing.
In one case study covering several churches' use of live streaming, Georgia's Redeemer Church grew from around a dozen members to over 1,000 in a year. And, they also get viewers from over 17 countries worldwide. Texas-based church Current was able to reach upwards of 130 more people with live streaming. Those are 130 more potential in-person visitors as well.
Pastors in one study said 64% of their members stayed the same in terms of their faith. Pastors also said 14% might not be quite as faithful as before. A promising number, 22% to be exact, are growing in their faith
Church Executive study found that 73% of churches say leaders agree on a coronavirus strategy. However, their members weren't as agreeable with the following causing disagreements and issues: In-person gatherings (34%)Wearing masks (19%) Worship styles (13%) Conspiracy theories (13%) Sadly, only 9% of churches said they didn't have any divisiveness within their church.
One of the best church statistics for 2021 is many churches are offering in-person gatherings again Church Executive found that in America, 70% of churches in the midwest are back to in-person gatherings. In the western part of the country, only 57% are back to in-person.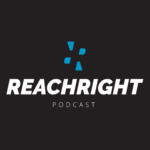 About The Author