In today's conversation, we'll explore the power of Instagram Stories to boost your church's online presence. Instagram Stories have become an essential tool for churches to engage with their community, sharing real-time updates, highlighting important events, and fostering connections.
In this episode, we'll dive into the ins and outs of using Instagram Stories effectively, from creating engaging content to collaborating with your church community. We'll also discuss how to measure success through analytics and share some best practices to help you make the most of this powerful platform.
As we walk you through the process, we'll provide inspiration and examples from churches that have successfully harnessed the power of Instagram Stories to strengthen their online presence. So, get ready to take your church's Instagram game to the next level!
Introduction to Instagram Stories
Get ready to dive into the world of Instagram Stories and learn how to harness their power for your church. Instagram Stories have become a game-changer for engaging with your community in real-time, sharing updates, and fostering connections.
Why Instagram Stories matter for churches
Discover the reasons why Instagram Stories are essential for churches in today's digital landscape. We'll discuss the benefits of using Stories to reach a wider audience, build relationships, and create a sense of belonging among your congregation.
How to create engaging Story content
Learn the secrets of crafting captivating content for your Instagram Stories. We'll share tips for designing visually appealing Stories, incorporating various media formats, and ensuring your content resonates with your audience.
Utilizing stickers, polls, and other interactive features
Maximize your Stories' impact by incorporating interactive elements like stickers, polls, and questions. We'll discuss how these features can increase engagement, gather feedback, and create a more immersive experience for your followers.
Highlighting and organizing Stories on your profile
Keep your best Stories accessible by showcasing them in Instagram Highlights. We'll cover how to create and organize Highlights, and offer suggestions for categories that can represent your church's activities, values, and milestones.
Cross-promoting Stories on other platforms
Extend your Stories' reach by cross-promoting them on other social media platforms. We'll discuss strategies for sharing your Stories on platforms like Facebook and Twitter, and how to tailor your content for each platform's unique audience.
Measuring success with Instagram Insights
Track your Instagram Stories' performance to make data-driven decisions for your content strategy. We'll explore the analytics available through Instagram Insights, key metrics to monitor, and how to use this data to optimize your Stories.
Examples of churches effectively using Stories
Get inspired by real-life examples of churches that have successfully used Instagram Stories to engage with their communities and drive growth. We'll analyze their strategies and discuss the factors that contributed to their success.
Tips for maintaining a consistent Story posting schedule
Stay consistent with your Instagram Stories to keep your audience engaged and informed. We'll share tips for developing a posting schedule that works for your church and how to ensure you're striking the right balance between promotional and engaging content.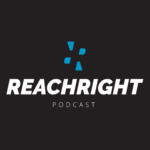 About The Author