In today's episode, we tackle the five biggest objections churches have to the Google Grant. Google gives churches $10,000 every month towards marketing, and for those that take advantage, the grant can lead to excellent results.
But many churches are skeptical, and we get that. We hope this episode helps you get your church past the hurdle and start using your $10,000 to reach more people and grow.
The Five Biggest Objections To The Google Grant
It's too good to be true.
I can't sign the nondiscrimination agreement.
I have political concerns.
My church is in a small town.
I'll run the grant myself.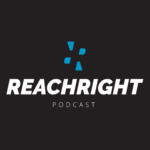 About The Author