In today's episode, we discuss six social media risks churches face and why your website is still more valuable than your social presence.
Facebook, Instagram, and Twitter can be useful channels for church communication.
But you are taking a massive risk if you put all of your eggs in the social media basket.
Join us as we talk through how your church can navigate those risks and reach people the right way.
Six Social Media Risks Every Church Must Consider
Content Ownership
Censorship Concerns.
Diminishing Reach.
Counterproductive Echo-chambers.
Conversation Control.
Limited Audience.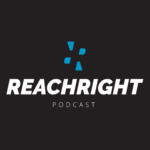 About The Author