The Holiday season can be hectic, and it'll be here before you know it! There always seems to be a long list of people to buy presents for, and that includes fellow church members. Christmas is a time to show your appreciation for those you care about. But where do you find perfect unique gift ideas?
We've found 79 great gift ideas to get you looking in the right place. A special personalized gift means so much compared to a generic last-minute gift. Hopefully, you can find a great gift for all age groups in our comprehensive list! From Bible covers to jewelry to mugs, start your holiday shopping today.
Giving is more than just gifting a present, it's about what comes from the heart, and the meaning behind each gift. We have received the greatest gift of all from God – salvation and everlasting life with Him.
Estimated reading time: 14 minutes
What does the Bible say about giving gifts?
The Bible has much to say about the importance of giving. Not only is it important to tithe and give to the Church, but giving gifts is just as important. Giving is a way of spreading God's love and compassion to others. Of course, we know that Jesus himself was given gifts from the three wise men on the night of his birth. It was a sign of their generosity and to mark the special day.
The act of giving is all about putting that love into action:
"This is how we know what love is: Jesus Christ laid down his life for us. And we ought to lay down our lives for our brothers and sisters. If anyone has material possessions and sees a brother or sister in need but has no pity on them, how can the love of God be in that person? Dear children, let us not love with words or speech but with actions and in truth." – 1 John 3:16-18
Giving allows us to be open to God's compassion:
"A gift opens the way and ushers the giver into the presence of the great." – Proverbs 18:16
Giving also allows us to be refreshed and restored:
"A generous person will prosper; whoever refreshes others will be refreshed." – Proverbs 11:25
The act of giving is a powerful act, one of kindness that returns to you:
"Give, and it will be given to you. A good measure, pressed down, shaken together, and running over, will be poured into your lap. For with the measure you use, it will be measured to you." – Luke 6:38
Great Websites to Buy Gifts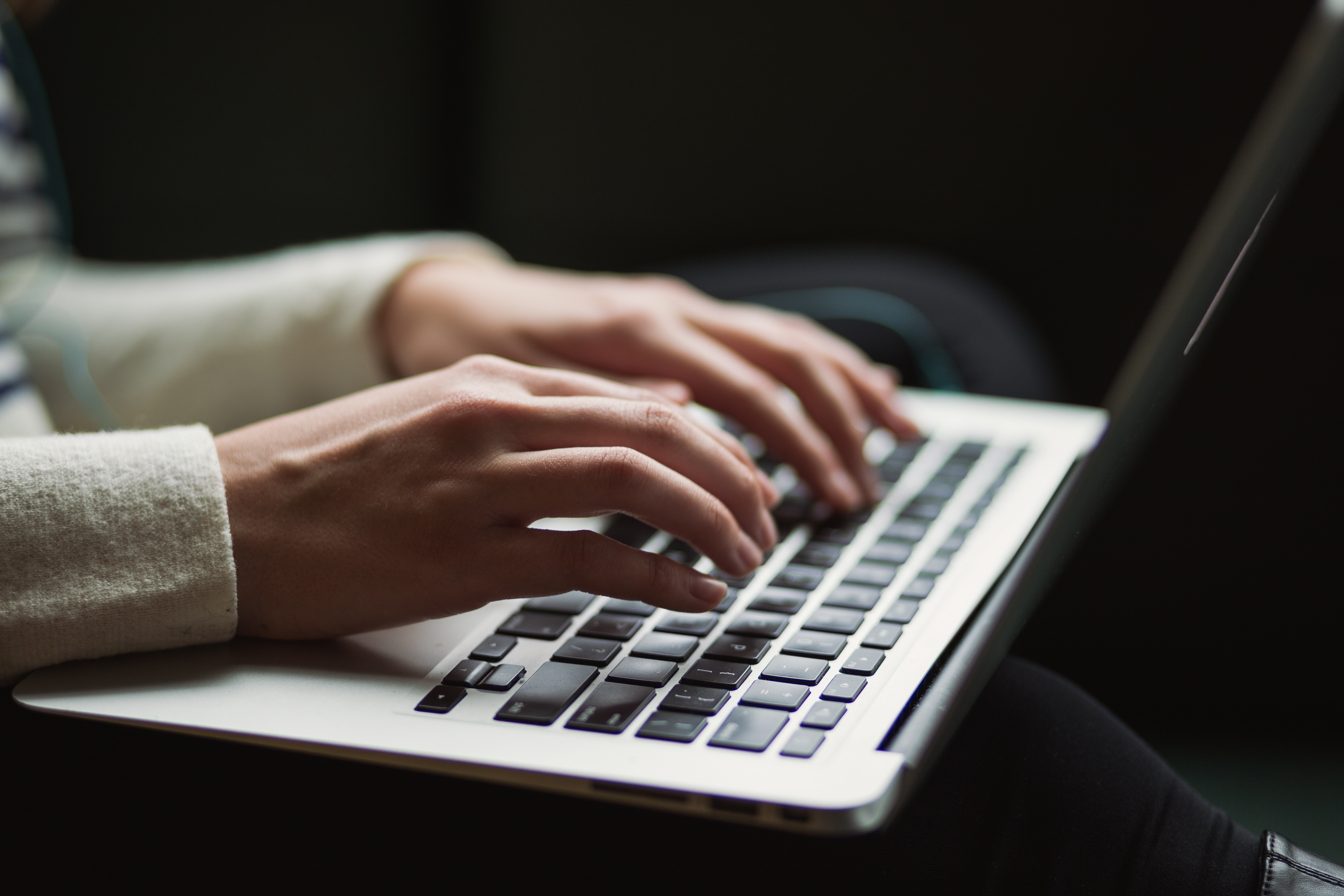 There are millions of websites to buy gifts and thousands of stores to search through. When you're looking for a great gift idea for congregation members, it's best to start on Christian-owned websites such as Lifeway or Dayspring. From there, another amazing website to search through is Etsy, the creative outlet for all unique handmade gifts.
Etsy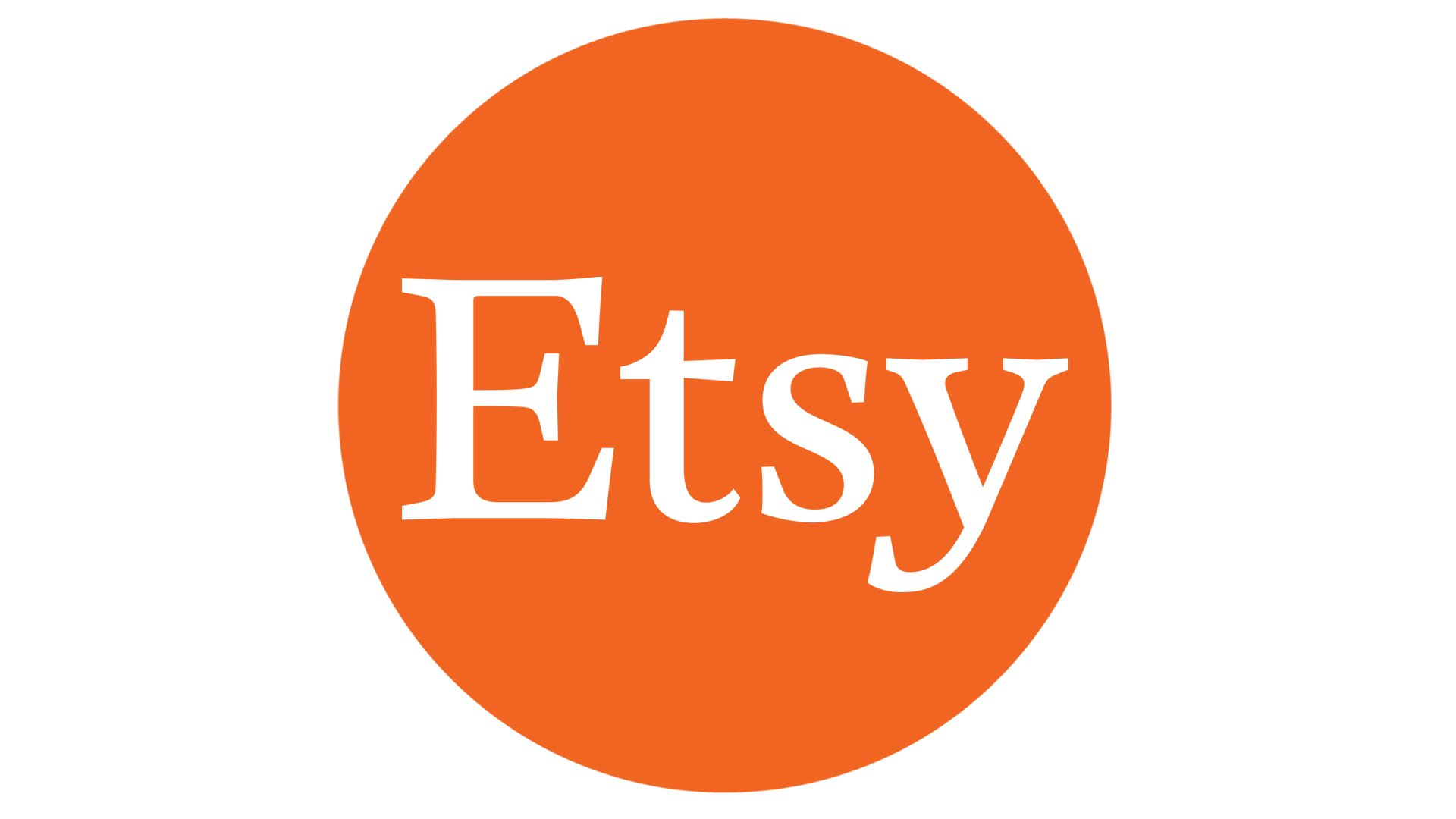 Etsy is a great website that was developed in 2005 and has more than 100 million unique listings for sale. This website is a fantastic place to get special handmade gifts. It's the number one place for creative people to sell their goods. Whether it's a handmade mug, embroidered items, hand-drawn art, key chains, clothing, jewelry, or wedding invites, Etsy is the gift place! You can get lost searching through the millions of listings to find that perfect gift for someone.
Lifeway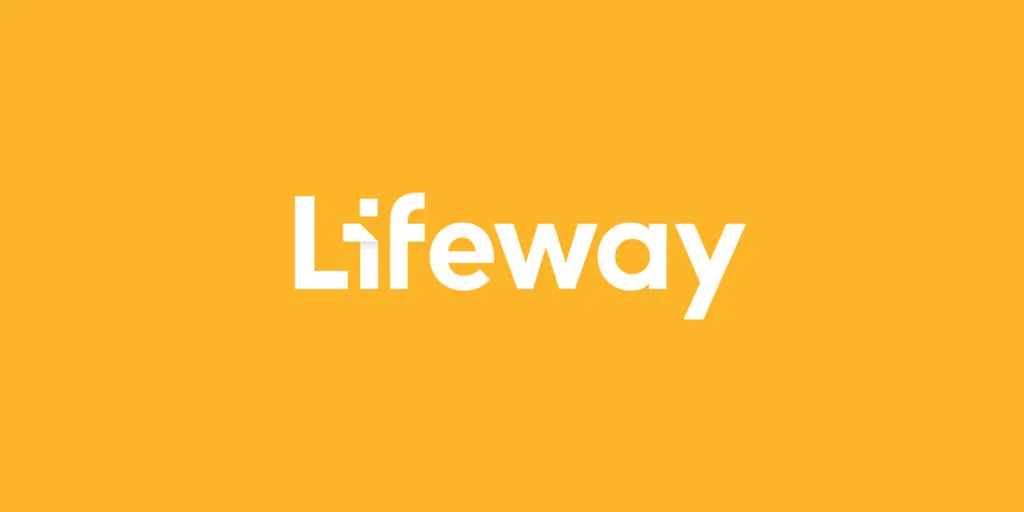 For more than 130 years, Lifeway Christian Resources has served as the world's leading nonprofit provider of ministry resources for the local church. They provide a well-designed website to find Bibles of all different variations, Bible Studies, Books by Christian authors, Bible accessories such as covers or special highlighters and so much more. If your church is in need of church supplies such as communion cups or advent candles, Lifeway has you covered. Search through their website for yourself, your church or your ministry for the perfect Christian gift this season!
Dayspring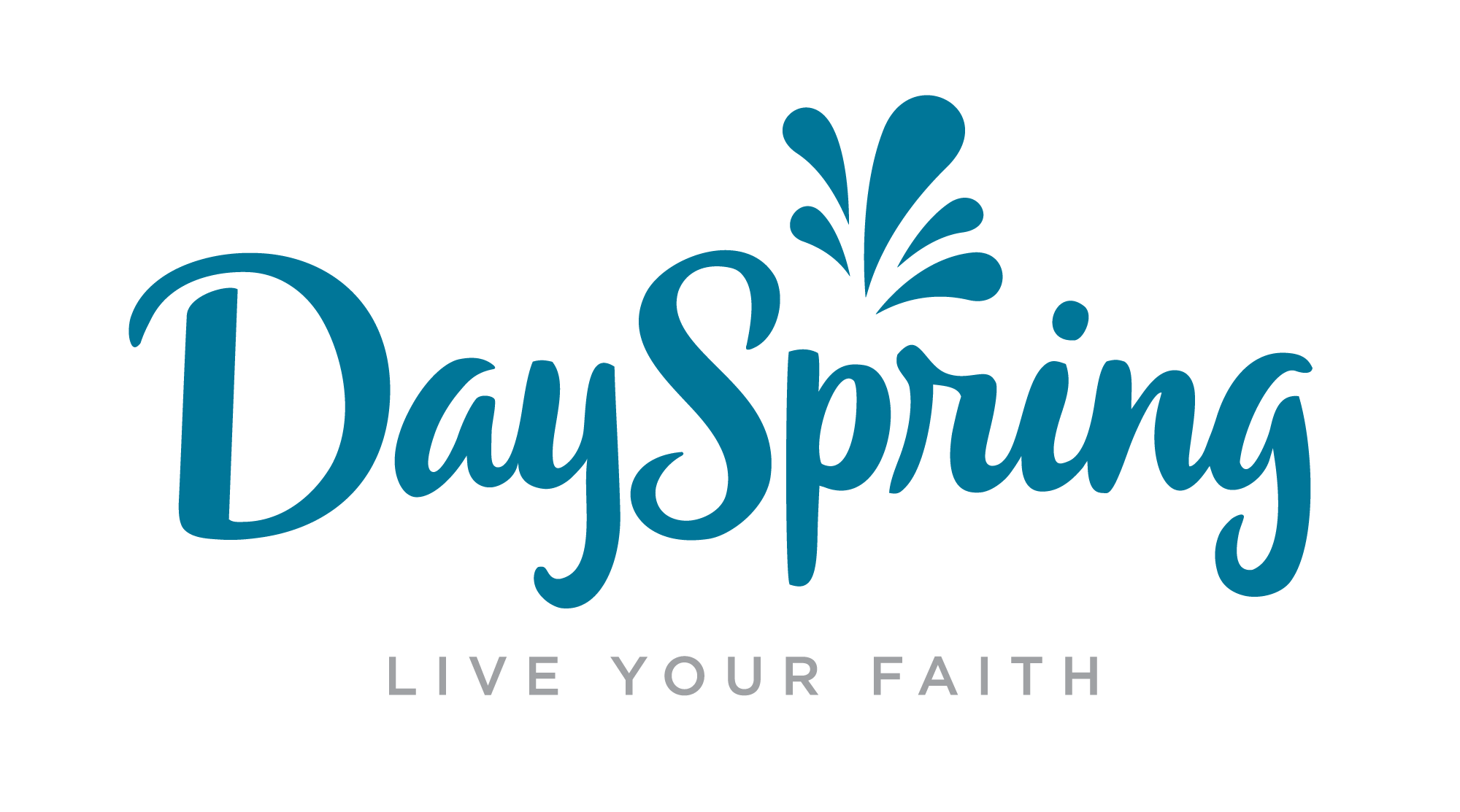 Dayspring's goal is to bring resources that are biblically true, spiritually relevant, and life-giving. First thought of in 1971, it was later developed by two pastors and it's headquarters are in Siloam Springs, Arkansas. From cards, books, and Bibles, to calendars, articles, and coffee cups…if it carries the DaySpring name, you can trust the message. Their teams combine inspired creative talents and unique insights to each product and resource they make, ensuring you have just what you need to help you live and share your faith.
Daily Grace Co.

The Daily Grace Co. creates beautiful, theologically, and accessible resources to help equip you. From Bible Studies to pens and highlighters, they're sure to have a great gift idea for you this Holiday season. Besides their website of amazing gift ideas, they have a blog, podcast, and magazine. A portion of all of their proceeds is donated to local and international missions through their partnership with the Daily Grace Foundation.
Elevated Faith

Elevated Faith began in 2015 by Josh Gander in his parents' home. He wanted to make it easy for people to share their faith with God and to start conversations. To do this, Josh created apparel and jewelry that would display God's love for us. Elevated Faith carries trendy clothing such as denim jackets, hoodies, sweatpants, and more. Plus they have stickers, jewelry, and phone cases. A portion of every sale is donated to charities. They have high-quality items for an affordable price and are worth checking out to find the perfect gift!
Christian Book Resources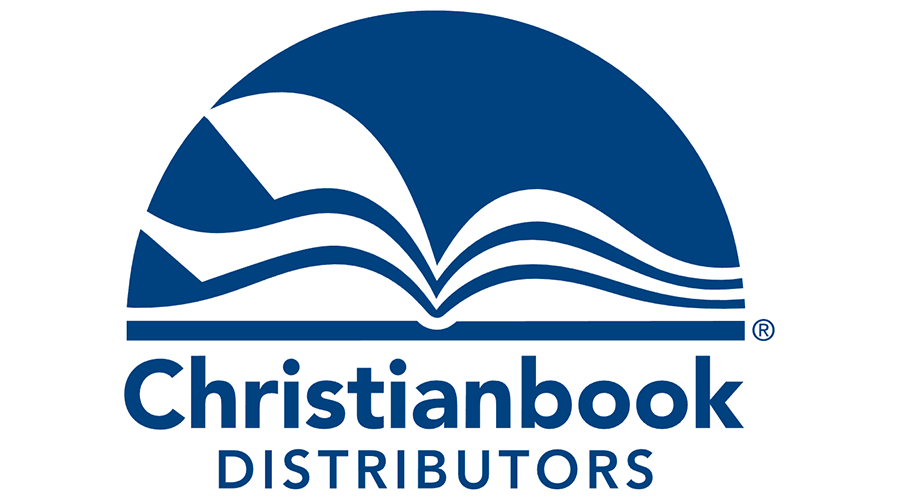 Christian Book Distributors have thousands of amazing Christmas gift ideas from books, Bibles, DVD sermons, crafts, music and so much more! In 1978, two young brothers began selling Christian resources to their friends, and it soon exploded into what it is today. They now provide nearly 500,000 Christian resources all around the world. They are committed to providing an outstanding shopping experience from start to finish, with the help of their user-friendly website, delivered-to-your-door catalogs, and courteous customer service reps.
Best Church Gift Ideas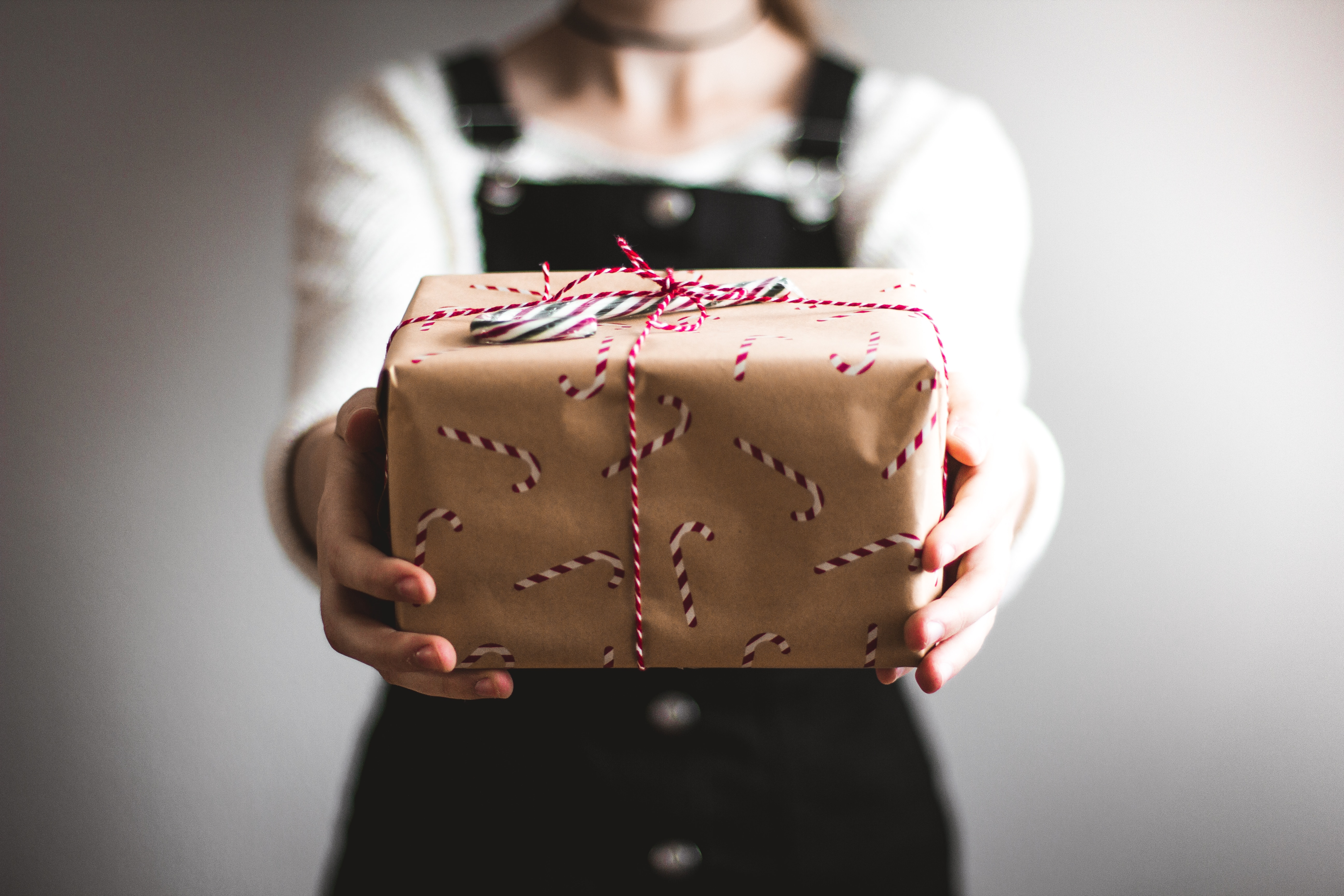 We've made it easy for you to find the perfect Christmas gift this holiday season. Take a look at each category below to begin your Christmas shopping! You'll find a link to each specific gift after each title that will take you directly to that website.
Bibles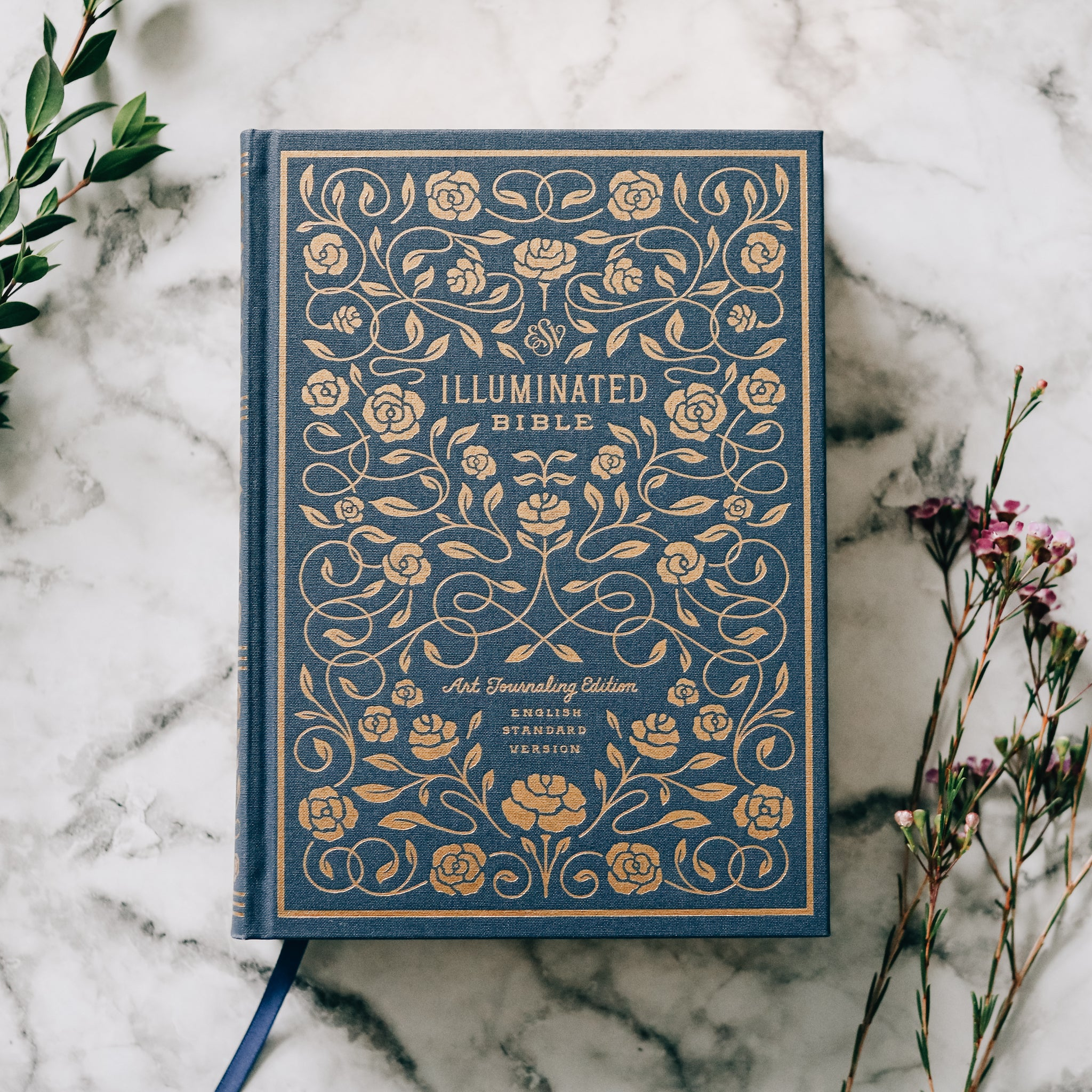 Bibles make a great and special gift for any Christian whether they've been one their whole life or they're just starting out on their faith journey. Of course, take into consideration what version of the Bible the receiver of your gift typically prefers.
Hosanna Revival Note-taking Bible
Marlo Theme – Buy Here
Concord Theme – Buy Here
Lemons Theme – Buy Here
Cloth ESV Journaling Bible – Buy Here
The ESV Illuminated Journaling Bible – Buy Here
Single Column Journaling Bible – Buy Here
The Single Column ESV Journaling Art Cover Bible – Buy Here
ESV Illuminated Scripture Journal: New Testament Set – Buy Here
Journals
Having a good journal is good for any Christian to take notes with on a Sunday morning or during their devotional time. A smaller journal is a good idea so it is near the size of a typical Bible.
4 Pack Journals – Buy Here
Embroidered Journal – Buy Here
Moleskine Journals – Buy Here
Abide Journal – Buy Here
Devotionals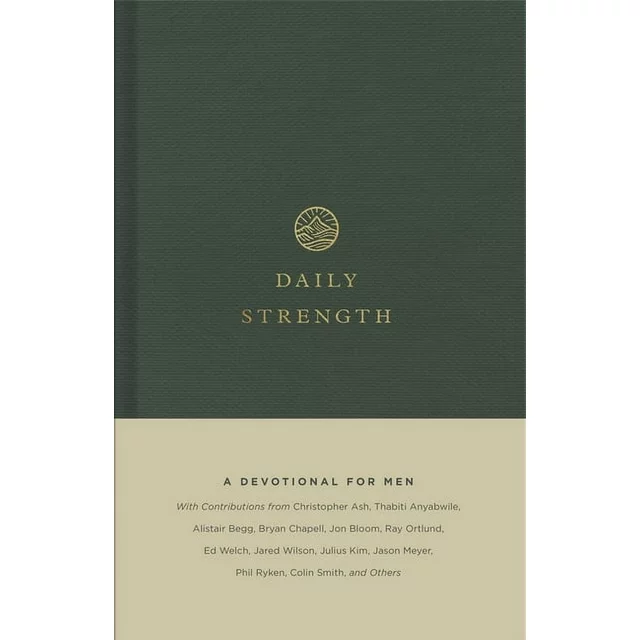 Devotional books are a great gift idea to start out the next year with. Typically they follow a day by day pattern and can be read over and over again through the years.
Milk and Honey: A Devotional Journey Through Scripture to Savor God's Goodness – Buy Here
Daily Strength: Devotional for Men – Buy Here
Jesus Calling: 365 Devotional – Buy Here
100 Days to Brave – Buy Here
Come, Let Us Adore Him: Advent Devotional – Buy Here
Women's 2024 Devotional – Buy Here
God's Wisdom for Navigating Life by Timothy Keller – Buy Here
JESUS: A Scandalously Devoted, Conspicuously Uncool, Super-Transparent Homage to Who Our Savior Is and How Much He Loves Us Devotional – Buy Here
Inspirational Christian Authors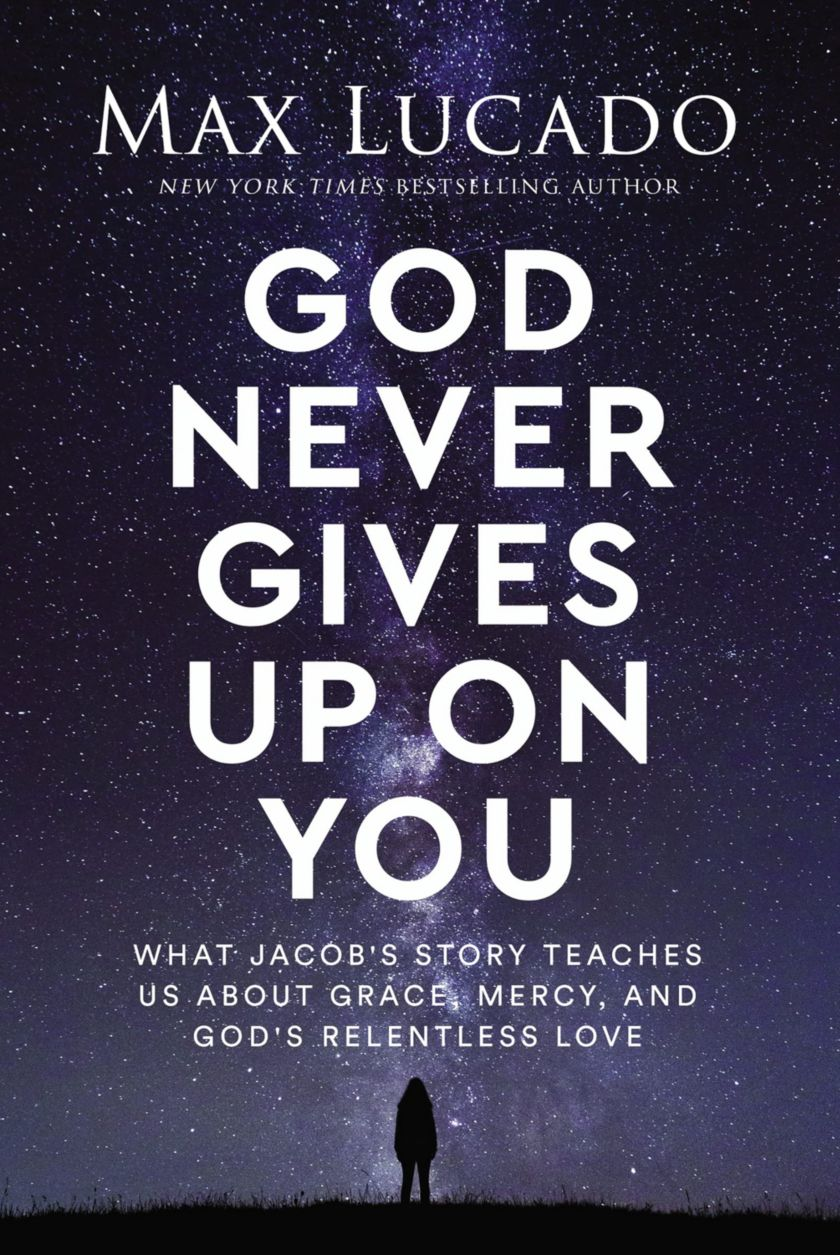 There are so many great Christian authors who have excellent and inspiring resources to study. Perhaps you have a favorite author and you want to share them with others. Sharing books you've read can also be a great conversation starter.
All Who Are Weary by Sarah J. Hauser – Buy Here
The Promised One Board Book – Buy Here
God Never Gives Up On You by Max Lucado – Buy Here
Well-Watered Woman by Gretchen Saffles – Buy Here
Forgiving What You Can't Forget by Lisa Terkeurst – Buy Here
The Pursuit of God by A.W. Tozer – Buy Here
The Complete C.S. Lewis Book Collection – Buy Here
Don't Give the Enemy a Seat at Your Table by Louie Giglio – Buy Here
Pen and Highlighter set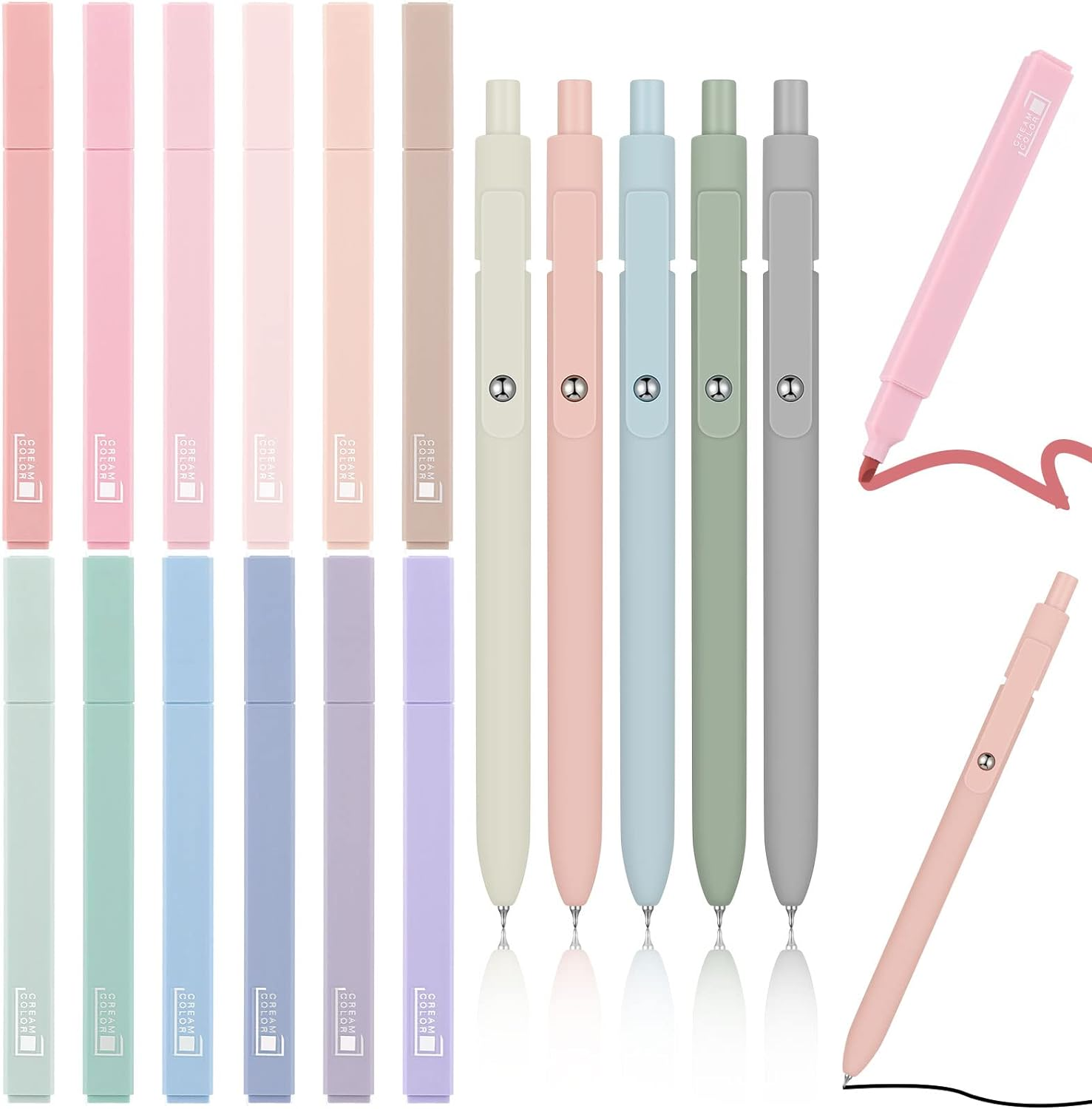 Pair a pen and highlighter set with a Bible or journal to make the perfect combo gift for any age! You'll need special pens and highlighters that don't bleed through the very thin and delicate pages of the Bible.
8 Pack Highlighter and Pen Set – Buy Here
17 Piece Set – Buy Here
12 Piece Pack – Buy Here
Bible Covers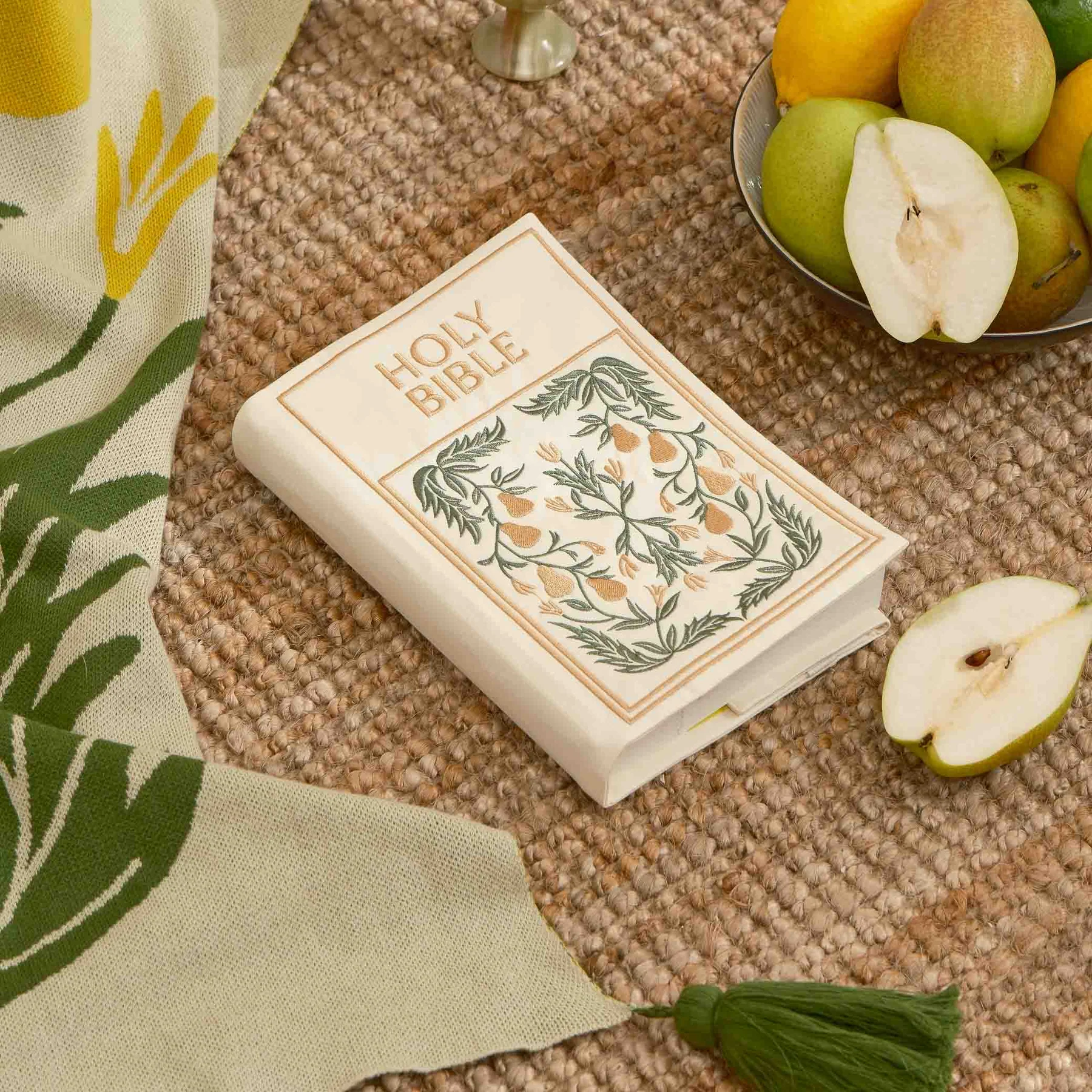 Bible covers pair well with any Bible or as a stand-alone gift to really personalize the gift. Consider getting the Bible cover embroidered with the initials of the gift receiver to make it even more personal.
Embroidered Bible Cover – Buy Here
Leather Cover – Buy Here
Black Leather with Handle – Buy Here
Brown Leather with Handle – Buy Here
Gold Cross Brown Leather – Buy Here
Boho Theme – Buy Here
Ornaments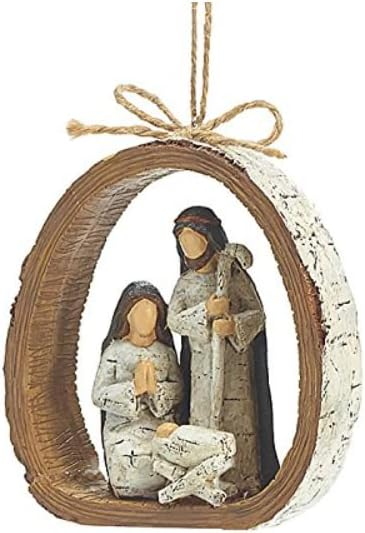 Christmas ornaments are a super fun gift as someone will always think of the special gift each year as they decorate their tree! From fun nativity sets to beautiful globes, search to find a stunning memorable gift.
Neutral Tone Nativity Set – Buy Here
Nativity Round Glass – Buy Here
Burton and Burton – Buy Here
Handmade Rescued Glass Globe – Buy Here
Mugs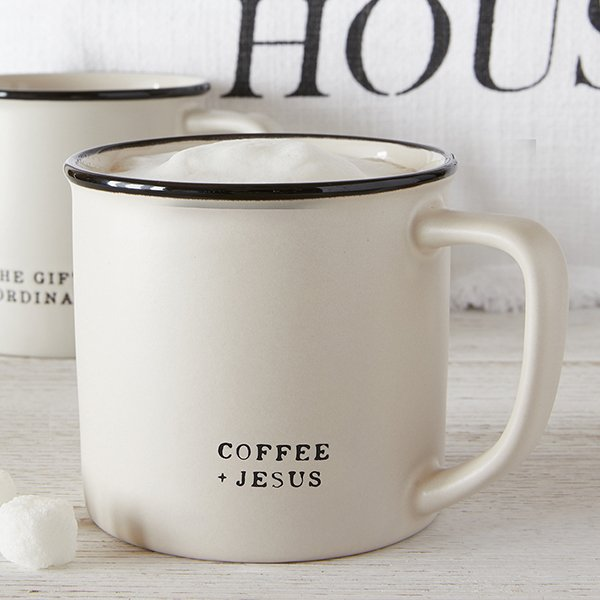 For anyone who loves coffee or tea or even hot cocoa, mugs are a great and affordable option for the cold holiday season.
Coffee + Jesus – Buy Here
Your Season Has Purpose – Buy Here
Be Still + Know – Buy Here
'Twas the Night Before Christmas – Buy Here
Gingerbread Mugs – Buy Here
Nostalgic Christmas Tree – Buy Here
Good News, Great Joy – Buy Here
Homemade Christmas Cookies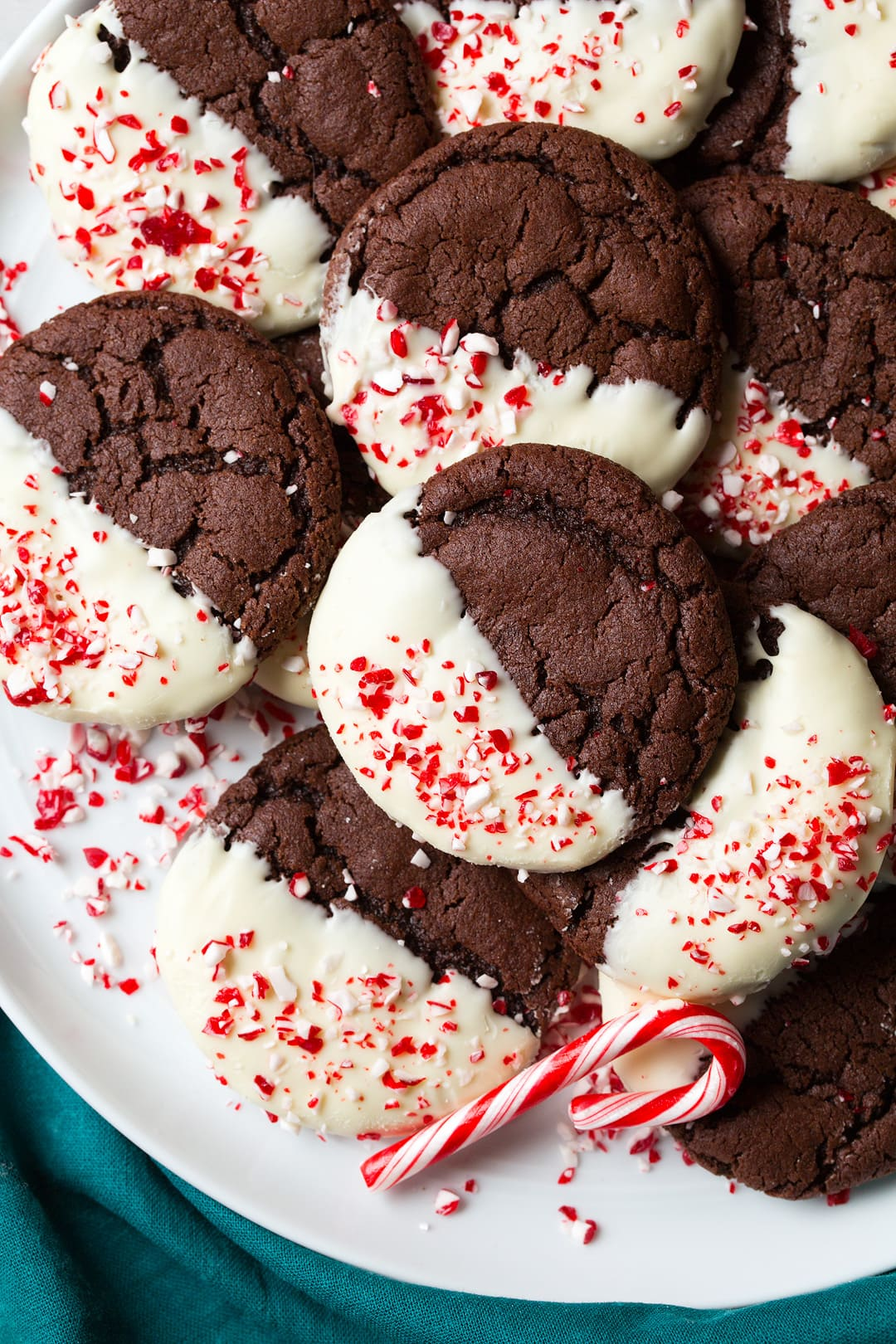 If you love to bake, then consider baking homemade Christmas cookies to give out to church members. This is a special gift that comes from the heart and can be fun to bake with other people. If you have kids, get them involved in the process! This can also be a fun activity for small groups to do together to really get into the Christmas spirit.
Christmas Kitchen Sink – Recipe
Raspberry Linzer – Recipe
White Chocolate Dipped Peppermint Chocolate Cookie – Recipe
Drop Style Christmas Sugar Cookies – Recipe
Gingerbread Cookies – Recipe
Jewelry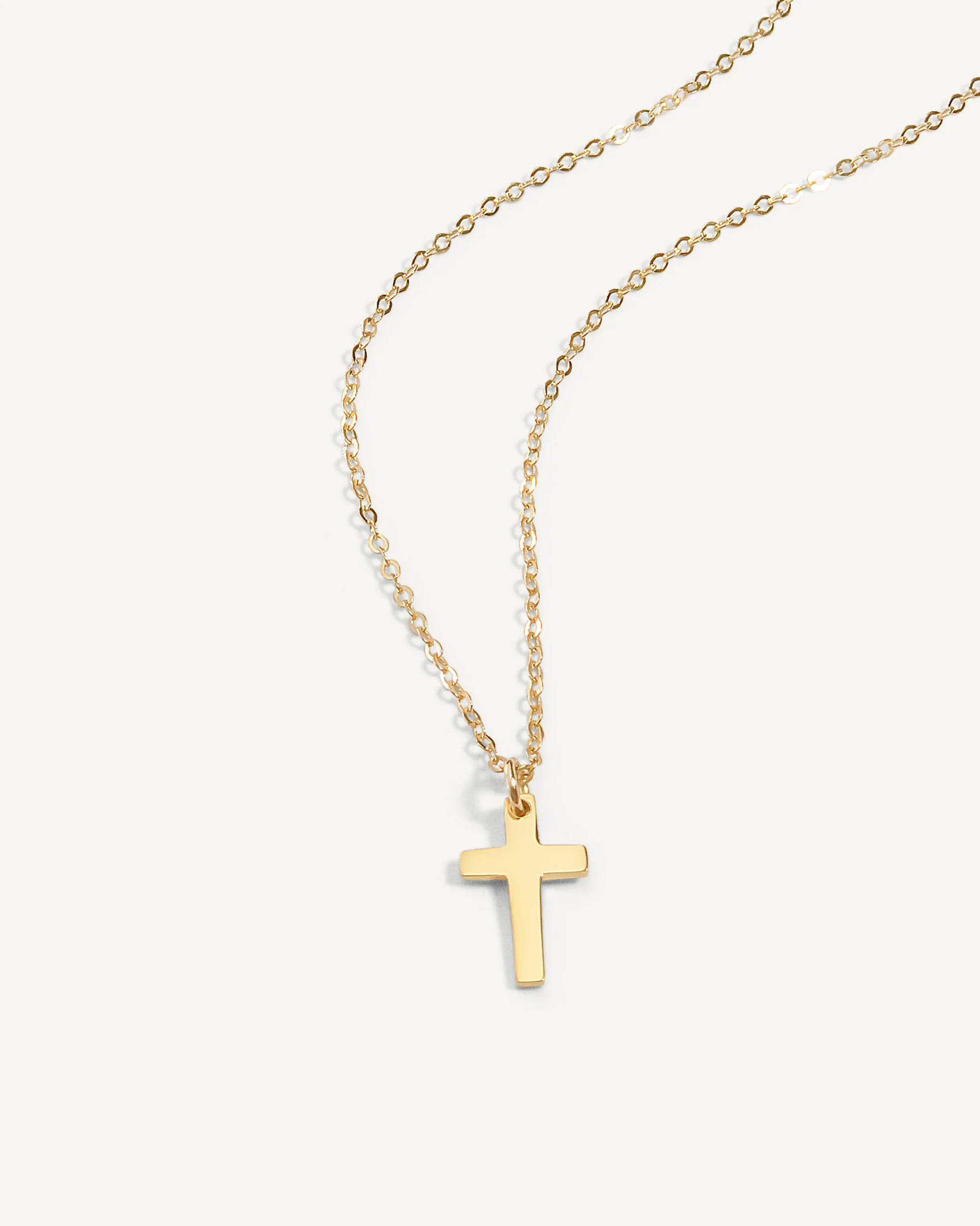 Jewelry is a more personal gift and can be a very special gift to receive. A cross necklace or earrings shows that you believe in God and is a great way to demonstrate how you love him and are thankful for everything He has done in your life. Jewelry is a great gift idea for any young girl that you know in your church!
Small Gold Cross Necklace – Buy Here
Cross Pendant Necklace – Buy Here
Dainty Sideways Cross – Buy Here
Black Cross – Buy Here
Beautiful Christian Bracelets from Clothed With Truth – Buy Here
Small Gold Bracelet – Buy Here
Purity Earrings – Buy Here
Gold Cross Stud Earrings – Buy Here
Psalm 91:11 Morse Code Earrings – Buy Here
The Giving Key – Buy Here
Games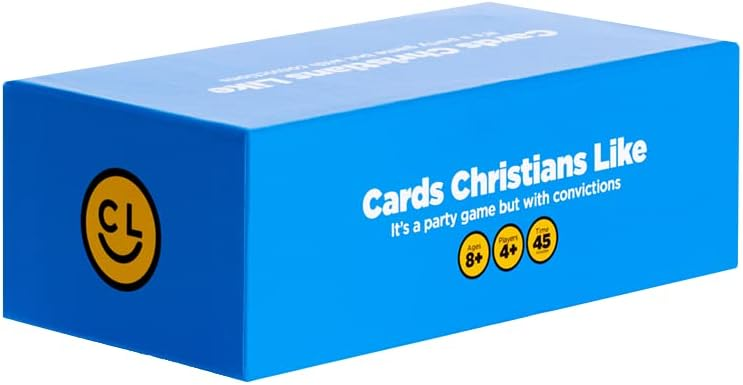 Christian games are a fun gift and there have been some really great additions over the years. This is a great gift idea to get for families or even gift to your small group to play together.
Get ChurchED – Buy Here
Cards Christians Like – Buy Here
Cast the First Stone – Buy Here
Bible Verse Calendar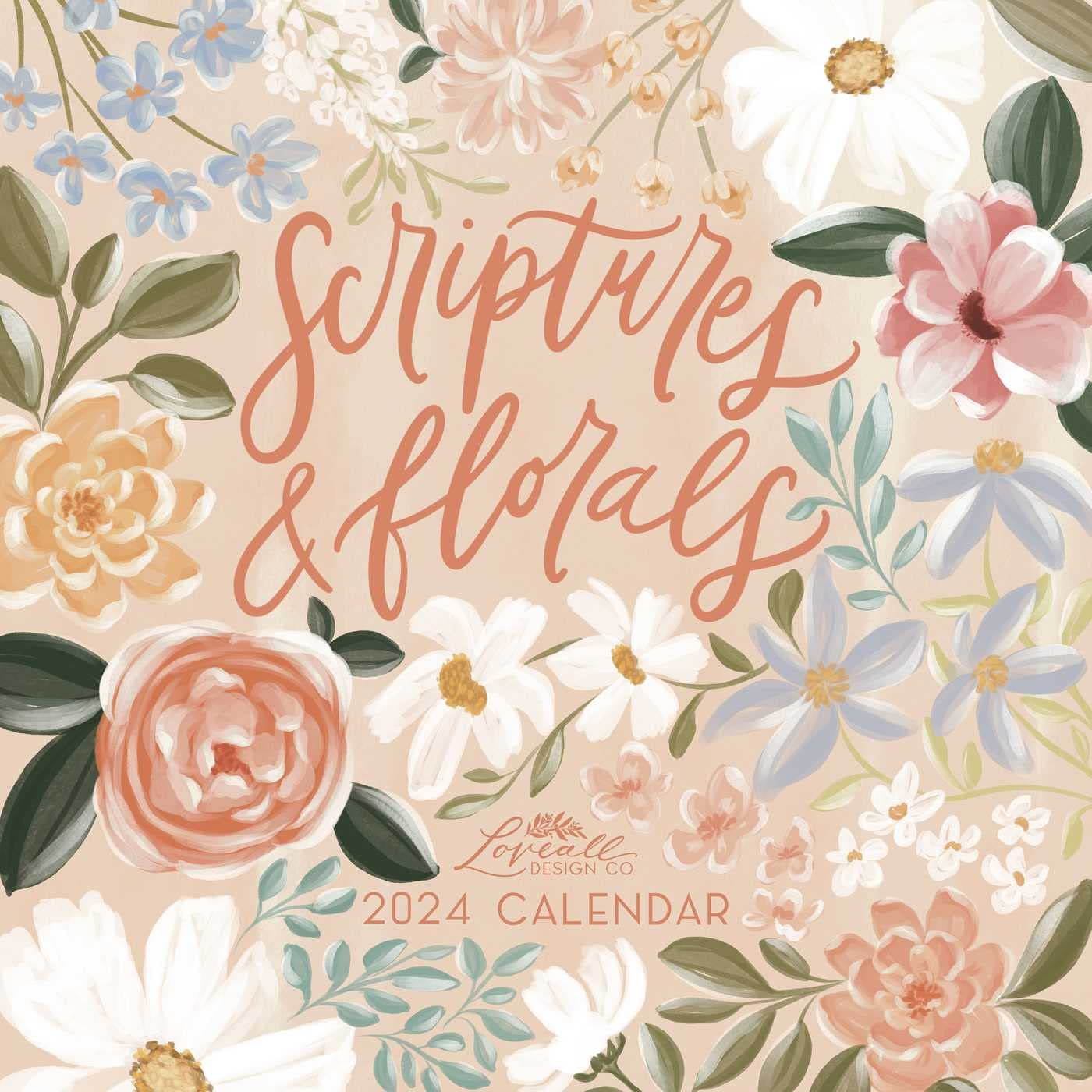 A Bible verse calendar is a great gift just like the devotional as it's a gift that can be used for the entire year.
A Prayer a Day – Buy Here
Daily Blessings – Buy Here
2024 Wall Calendar – Buy Here
Illustrated 2024 Wall Calendar – Buy Here
Inspirational Psalms Calendar – Buy Here
Floral 2024 Calendar – Buy Here
Our Daily Bread Calendar – Buy Here
Art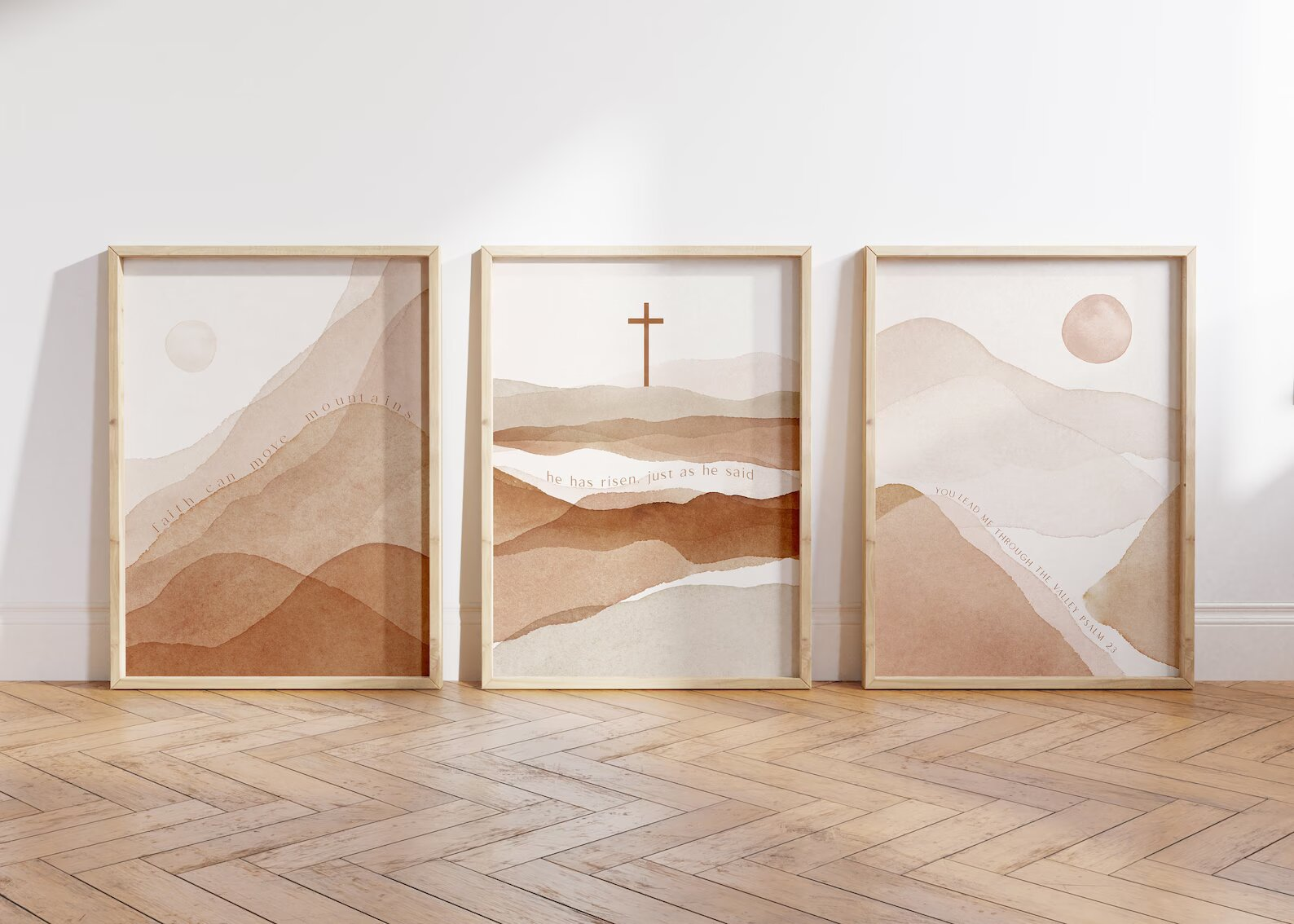 For any art lover, there are beautiful designs by very creative Christian artists that anyone would be lucky enough to display in their home or office.
Psalm 23 Artwork – Buy Here
Essen Bible Artwork – Buy Here
Set of 6 – Buy Here
Bible Wall Art – Buy Here
Other Great Gift Ideas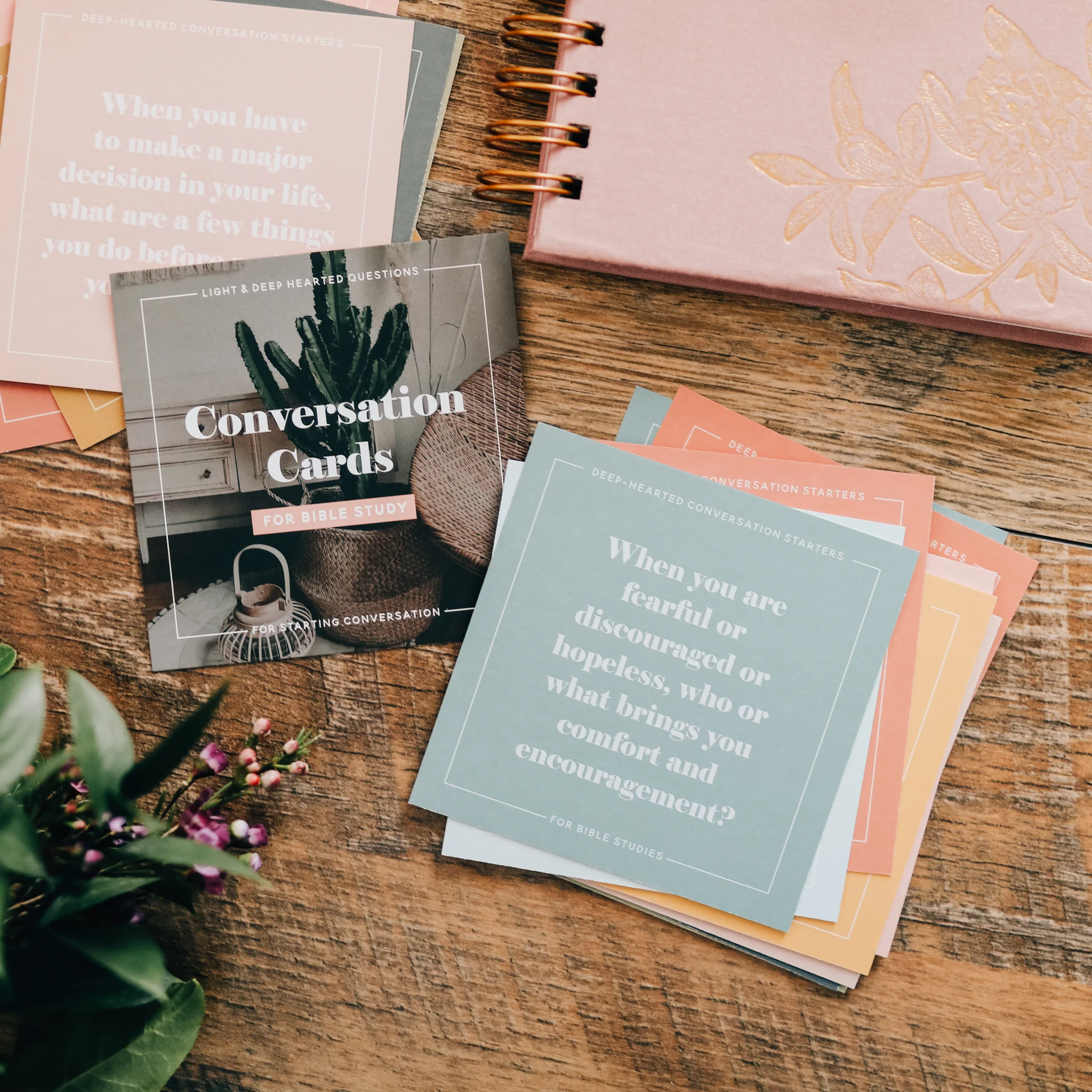 Good News, Great Joy Tote Bag – Buy Here
Conversation Cards for Bible Study – Buy Here
Summary
We've only just scratched the surface of all the great Christmas gifts you can buy for church members this year. From fun games to beautifully designed Bibles, we hope you find the perfect gift this holiday season. Giving gifts is a fun and joyful experience, so don't feel stressed this holiday season. Showing your appreciation can go a long way and is a wonderful reflection of God's love for us.
Related Links:
About The Author