Church newsletters aren't well-known for being entertaining. In fact, many of your members probably don't even glance at it, whether it's print or email. We want to give you some amazing christian newsletter ideas to take your newsletters from meh to magnificent.
You may dream of creating a must-read church newsletter. You know, the kind that church members look forward to and share with others. This doesn't have to be a dream.
By revamping your newsletter, you can go from bland to amazing in no time. You might even find that if you offer an email subscription, your church grows both offline and online.
We will dive into the essentials of a church newsletter, and if you should even have one at all. Then, we'll get into the 17 tips for creating must-read church newsletters. Finally, we will give church newsletter examples to get you inspired.
Let's dive in.
Estimated reading time: 15 minutes
What is a Church Newsletter?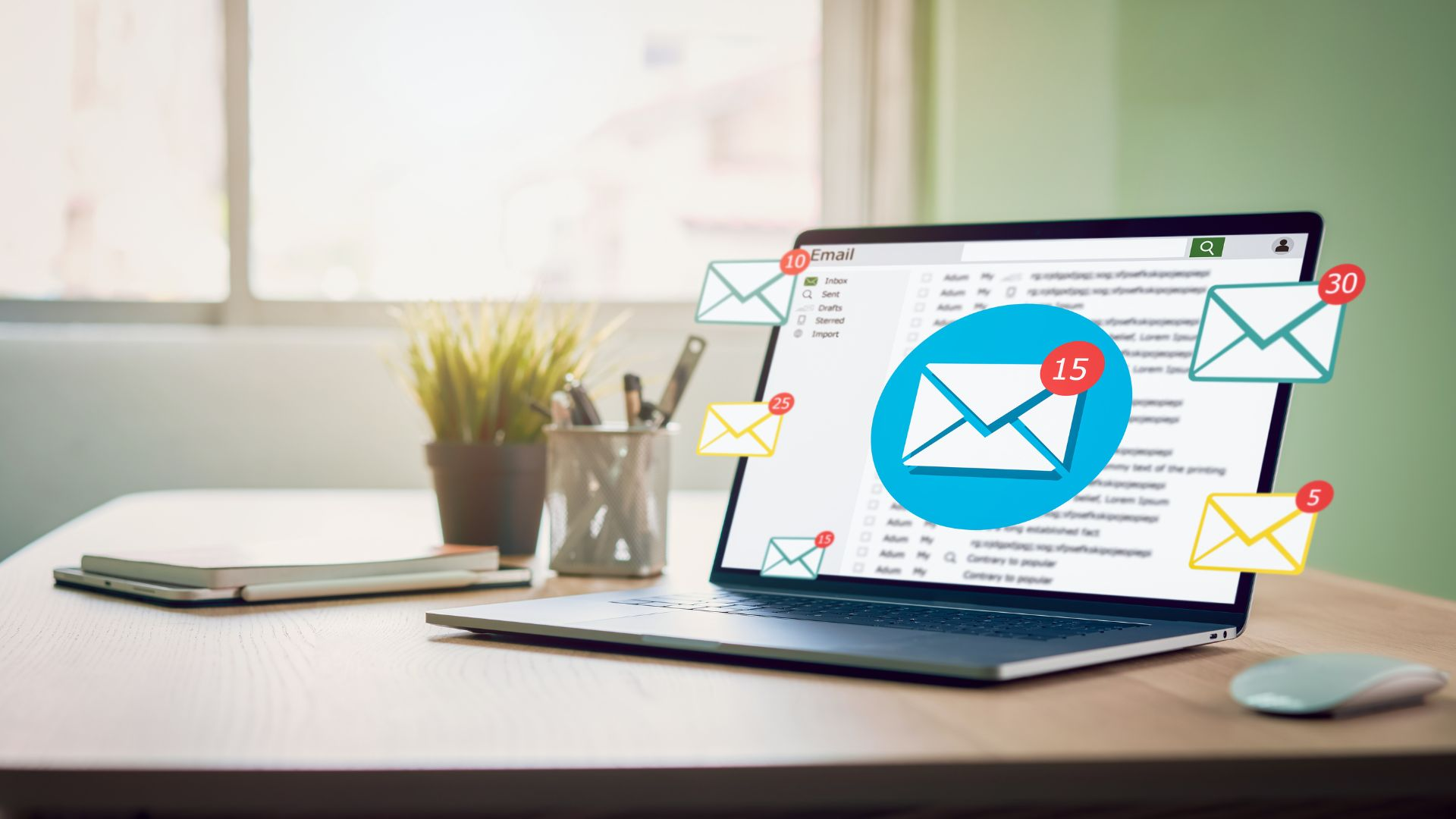 Basics
A church newsletter is a concise, informative publication that serves as a vital communication tool within a church community. Typically distributed on a regular basis, it shares news, events, and updates relevant to the congregation. These newsletters often include messages from religious leaders, event schedules, spiritual reflections, volunteer spotlights, and announcements about upcoming activities or services.
Church newsletters foster a sense of unity and belonging among parishioners, providing a platform for sharing prayers, milestones, and volunteer opportunities. They play a crucial role in strengthening the bonds of faith, keeping church members engaged, and ensuring everyone is well-informed about the happenings within their spiritual family.
Should Your Church Have a Newsletter?
In an era where digital communication reigns supreme, the question arises: Should your church have a newsletter? The resounding answer is yes, and here's why.
Modern Reach
Firstly, a church newsletter serves as a bridge between the physical and digital worlds, catering to all members, regardless of their tech-savviness. It ensures that vital information reaches everyone, fostering inclusivity.
Information
Secondly, newsletters keeps your church community informed. From upcoming events and volunteer opportunities to spiritual reflections and messages from church leadership, they offer a comprehensive snapshot of church life. This clarity enhances engagement, encourages participation, and strengthens the sense of community.
Record
Moreover, a newsletter provides a valuable historical record of your church's journey, capturing milestones, achievements, and testimonies. It can be a source of inspiration, reminding members of their collective accomplishments and the growth of their faith community.
Outreach
Additionally, newsletters can act as a tool for outreach. Sharing stories of your church's social initiatives, light missionary ministries, community service, and charity work can inspire others to join your mission and promote goodwill in the wider community.
In conclusion, a church newsletter is more than just a piece of paper or an email; it's a powerful means of fostering unity, providing information, preserving history, and spreading the message of love and faith. It connects your church community in ways both tangible and intangible, making it an essential component of modern church life.
17 Church Newsletter Ideas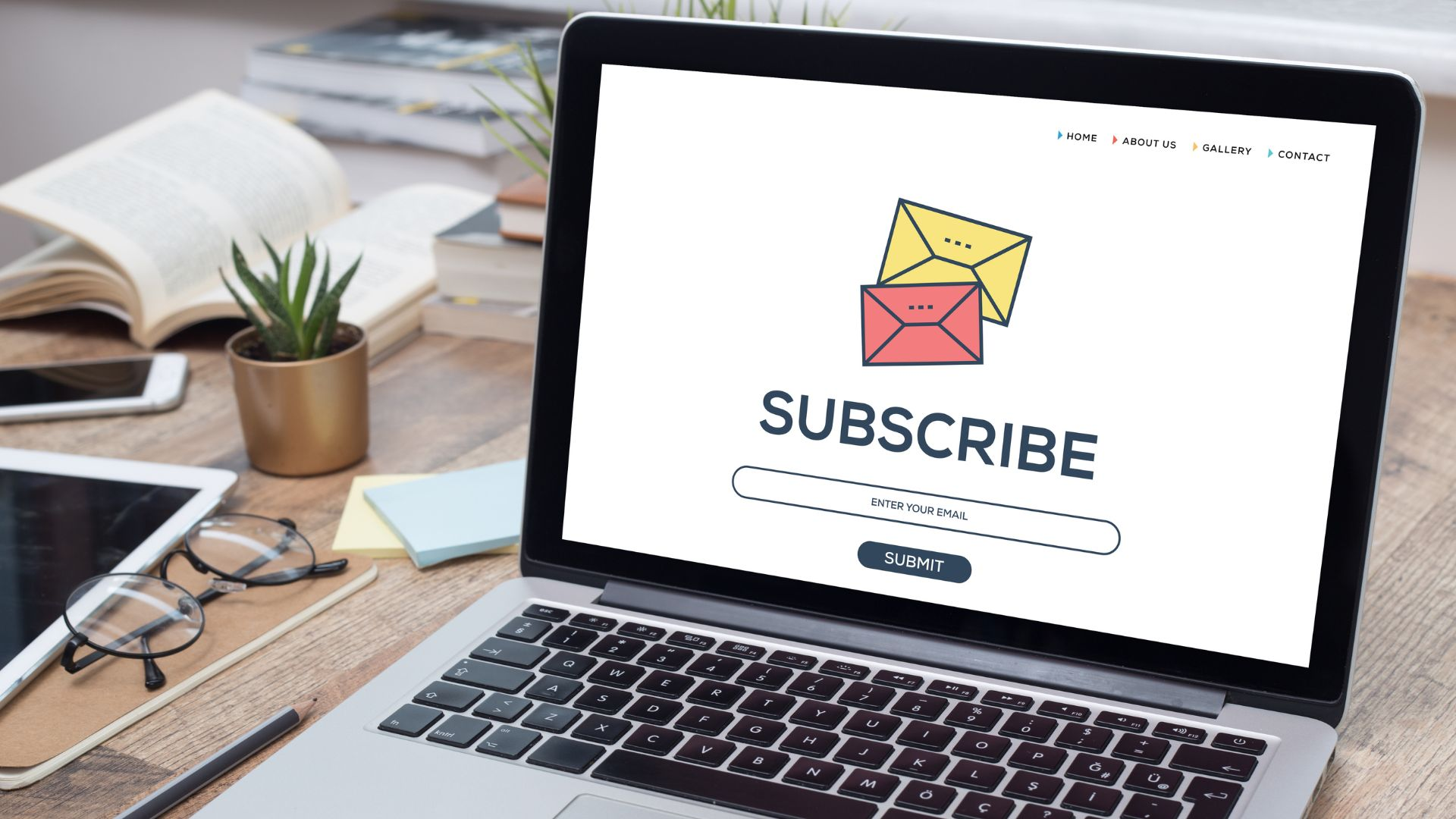 1. Make It Useful
People have information overload on a daily, sometimes even hourly, basis. Your newsletter has to stand out and be something that's useful to your church members.
Many churches have newsletters that follow the same format:
Quick word from the pastor
List of upcoming events and church services
A call to volunteer
Results of the last event
Scripture or suggested reading
For the most part, all of this is information they already know. There are likely flyers up at the church bulletin about upcoming events. If you have a church website, all the events should be listed there too.
Overall, it's just not an overly useful newsletter. Think about things that would actually help your church members. Adding a short Bible study, links to suggested blog posts (your own and others), family-friendly area events (not just church), prayer requests and so on are all useful things to include.
2. Avoid Getting Too Wordy
Most members aren't going to want you to hand them a book for a print newsletter. Of course, they don't want to scroll forever either when it comes to email.
Keep your newsletters as short as possible. Divide each one into short, but useful segments.
For email, use links to send readers to extra resources, such as events (just list the next upcoming event in the newsletter itself), a blog post Bible study, interesting Christian articles and a video of your last sermon.
Think of it this way. If someone gave you 100 words to read versus 1000, which would you be more likely to check out on a regular basis? As a busy person, you'd probably choose the shorter, especially if can be just as useful.
3. Include The Basics
In an effort to get creative and write a must-read church newsletter, some churches leave out the basics. There are some staples that should stay in your newsletters, such as:
Events
Weekly or Monthly Verse
Volunteering and Fundraising
Church Updates (if needed, such as status of a new building project)
As long as you include some simple basic information, then you can get as creative as you want. Just make sure your church members are enjoying your creativity.
4. Add Images
No matter what format you use for your newsletter, you need to break up the text. Too many lines of text together can blur, especially when it comes to mobile and older readers. Adding in images helps break up blocks of text and allows readers to quickly find the information they're looking for.
Plus, people remember what they read better when it's associated with an image. In fact, people remember 80% of what they see, but only 20% of what they read.
Mixing images in helps church members actually remember what they read in your newsletter. This also makes them much more likely to want to read your next issue.
The great thing is churches can access plenty of free and low-cost graphics to use for print, email and web-based newsletters. Find the best church graphics with our post about free and premium options. For the more artsy types, we also wrote a post on the best free platforms for creating your own church graphics.
5. Get A Little Funny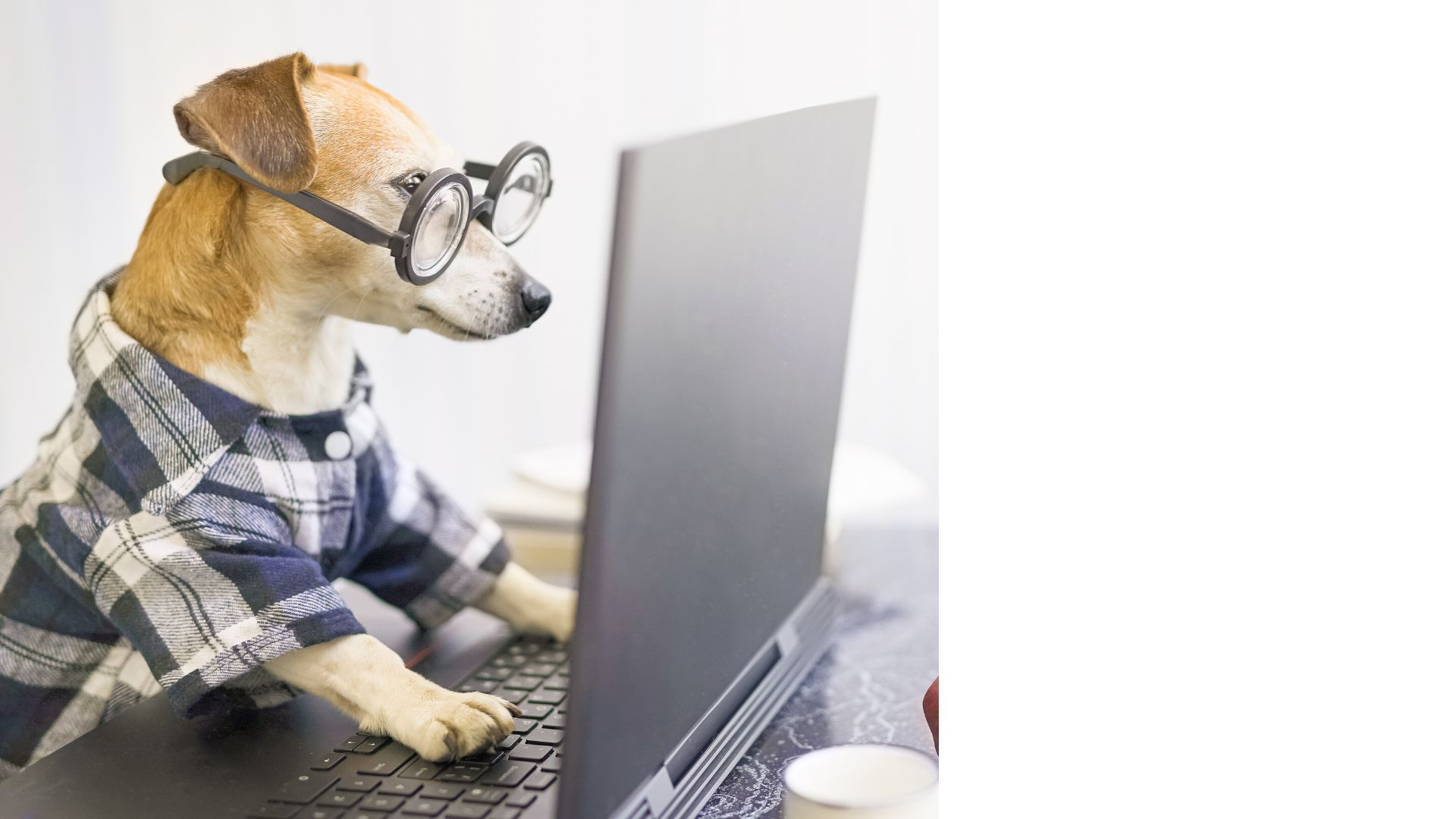 People love to laugh and it's good for you. For a must-read church newsletter, make it funny. Start each newsletter with a cute Christian-friendly joke or short anecdote. You could even create your own funny comics or see if a volunteer wants to do this.
Funny things give people something to look forward to, especially if they're feeling down about the world around them. Plus, people love to share things they find amusing.
If you're looking to expand your church's reach, give your readers something they'll want to share. It may all start with a joke, but it could easily get numerous non-members checking out your newsletter. Locals may decide to check out your church in person while non-locals may start following your church online.
6. Use A Variety Of Content
The best way to create must-read church newsletters is to use a variety of content. Thom Rainer offers up 10 suggestions, including:
Something to share on social media (helps with church growth)
Upcoming sermon title
Worship songs coming up (makes it easier to prepare and participate)
An inspiring note from the pastor or other church leaders
List the most important upcoming dates
Daily Bible passages (can include a week's worth in a single newsletter)
Scripture to remember and study
Inspiring links
Major prayer requests or needs
Volunteer opportunities and requests
While you don't have to include all of these, this is just a list of ideas. Some other suggestions include:
Something funny
Answers to questions from your members
Volunteer spotlight (it's good to recognize volunteers for their hard work)
Inspiring story from a member
As mentioned before, get creative. Your newsletter should be engaging and fit the needs of your members.
7. Check Out The Competition
Most churches have newsletters, but some obviously stand out. So, check out some of those to see what makes them different. Communicate Jesus has a great list of church newsletter examples for you to download from actual churches.
You don't have to copy them to create great church newsletters. Instead, let those examples inspire you. You can learn everything from types of content to effective ways to format your newsletter.
8. Ask Your Members
Your church newsletter is for your church members, so why not get them involved? Ask them what they like and don't like about your current newsletter. Talk to them about how often they read it.
Create a list of content ideas and present it to them. Have them vote on what would be most important and useful to them. Also, ask for suggestions. You'd be amazed at just how helpful your church members can be when you give them a chance to provide feedback.
Also, continue asking for feedback as you craft a great newsletter. It may take multiple tries to get it just right. But, be patient and it will all work out.
9. Make Information Unique
Is your church newsletter just reiterating exactly what's on your church's physical bulletin board and your website? If so, why does anyone need the newsletter?
Add something completely unique to your newsletter. Having exclusive content makes your newsletter go from "why bother" to "can't miss." Links to great content, a special message from the pastor and even a custom joke all give readers a reason to pay attention to the newsletter.
10. Let Other People Contribute
Sometimes church newsletters are boring simply because church leaders don't have the time to do anything else. You have an entire church family ready to help.
If your members are involved, they'll feel it's definitely a must-read church newsletter. Ask them to contribute stories, links, anecdotes, volunteer updates, fundraiser news, area events and questions to answer.
Create a small group of volunteers to go through the contributions and choose what to include. If you get a large number of contributions, you may want to only ask for contributions every few months.
11. Avoid Being 100% Serious
The world is already too serious. Make your church newsletter a mix of serious and light-hearted. If you have prayer requests for a dying church member, also include a story of someone who beat the odds or some sweet, inspiring story.
If members always feel down after reading your newsletter, they won't want to pick up another one. Instead, mix things up to give your members a much better variety of content and even lift their spirits.
12. Empower Readers To Take Action
What should a reader take away from your newsletter? Ask them to take action when they're done.
For instance, you could ask them to do any of the following:
Help at least one person this week
Pray for a stranger they've seen lately
Start a prayer and/or gratitude journal
Memorize scripture
Volunteer, either at church or in the community
Share one inspiring story on social media or face-to-face
You're not asking them to do homework, but just to take some type of action. This helps them to grow even more in their faith.
13. Go Digital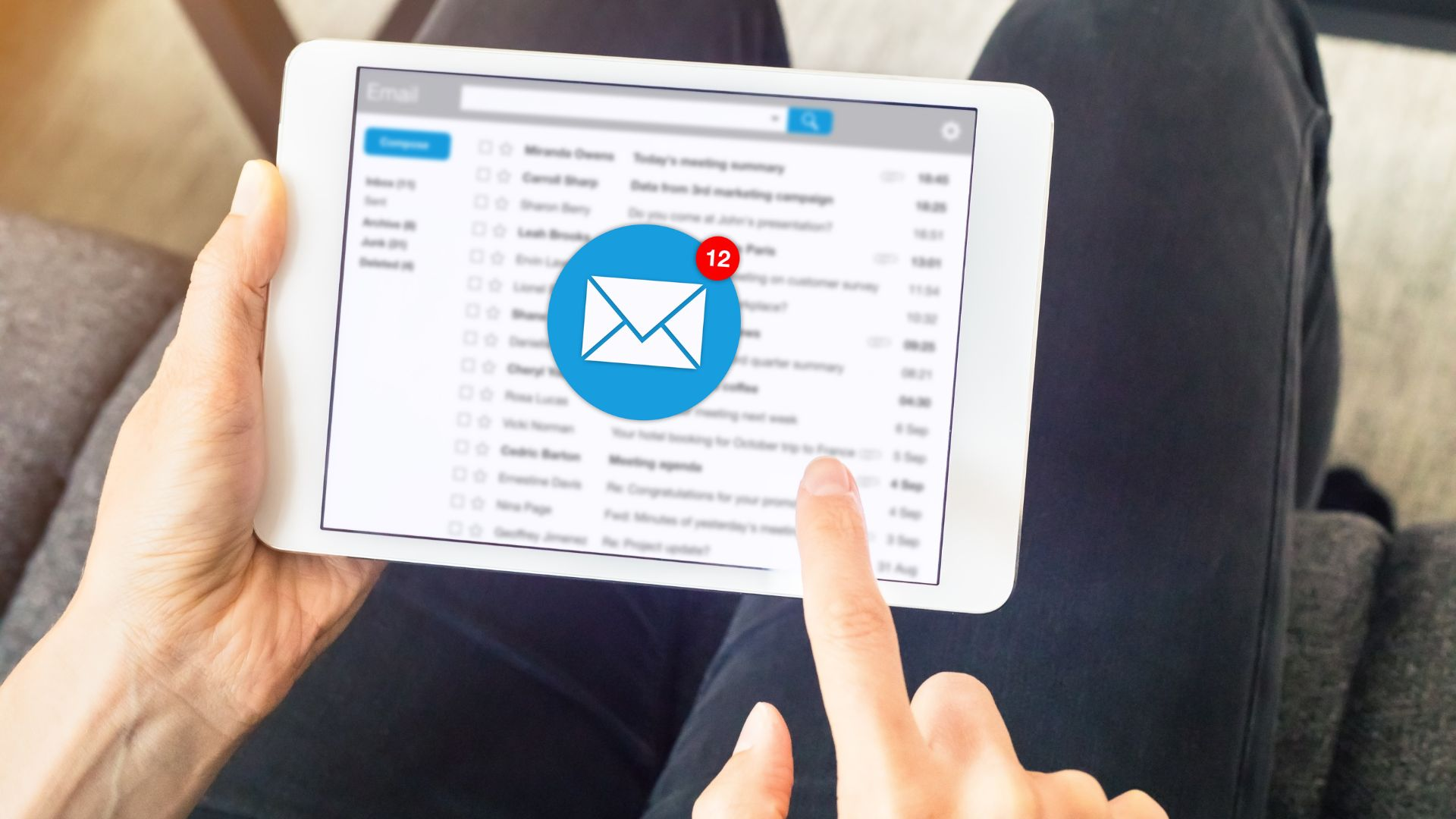 If you don't have a digital version, now's the time to start. If you're trying to expand your reach or even just appeal to younger members, you need to create a digital church newsletter.
This can be strictly email-based or available on your church website too. Many churches ask that site visitors sign up for the newsletter. This is why having more than just church-specific news in your newsletter is important.
Of course, you shouldn't ditch your print version. Some of your members may not even have access to the Internet or understand how email works and that's fine. A print and digital version allow you to interact with all your members.
14. Have A Purpose For Each Newsletter
Much like a sermon, have a theme or purpose for every newsletter. For instance, you might have an entire newsletter focused around God and animals. Or, talk about grief or anger or any other emotion.
A purpose makes it easier to find the right content to add. Plus, if you know upcoming themes, it's easier to ask for related contributions for your members. At the start of each month, list your themes and ask for contributions. This makes it easier for your members to stay on topic.
You can talk about the upcoming themes at church or in your church's blog. This gets your members excited and helps to create a must-read church newsletter.
15. Skip The Bland Subject Line
For email church newsletters, you need a catchy subject line. It's not unusual for people to dozens and even over 100 emails per day. Your church newsletter might get passed over if it just says "This Church Newsletter."
Instead, give some indication of what's in it. For example, a subject line might say "Winter's Really Heating Up At Church Name" and include details about fun winter events, stories that warm your heart and more.
You could even use your newsletter's theme to help inspire the subject line. Just make sure the subject line still has something to do with your church so it's immediately obvious who it's from.
16. Go Beyond Just Events
If you have a busy church, it's easy to get caught up just listing one event after another. Even if you have 20 events coming up, you don't need to list them all in a single newsletter. Instead, list the most important or urgent save the date events.
Ask readers to visit your church's Events page or contact a certain number for full details of upcoming events. You could also hand out a special Events flyer at the beginning of each month for members to keep track of what's going on. This could be a calendar format with special events, fundraisers, important meetings, volunteer opportunities and anything else members might need to know the date for.
17. Encourage Sharing
Finally, a must-read church newsletter should be shared. Encourage your members to help your newsletter reach more people. If it's a print newsletter, ask them to share it with a friend or family member. Make it easy for them to share links to the digital version on social media or even forward the newsletter to others.
For even more help creating a better church newsletter, use Mobile Cause's guide and free templates. The templates are a great way to get started and create a newsletter your members will love much faster.
Church Newsletter Example
Out with the Old, In with the New
[Church Name] Weekly Newsletter March 7 2023
[Image: Funny Christian meme]
Dear friends,
We hope this newsletter finds you well and filled with the grace of the Almighty. As we step into March and sprintime, we are reminded of the changing seasons and the continuous renewal of our faith. Let us come together to embrace the love of God and celebrate the beauty of His creation.
In This Issue:
1. Message from Pastor Johnson
Dear Friends in Christ,
I extend my heartfelt gratitude to each one of you for your unwavering support and dedication to our faith community. Together, we've weathered many storms, and through it all, our faith has remained unshaken. As we enter this new season, let us hold onto hope, for with God, there is always a brighter tomorrow.
2. Church Picnic: Save the Date!
March 16th, 2023
Join us for a day of fellowship, fun, and delicious food at our annual church picnic. It's a time to connect with fellow church members, enjoy games and activities, and revel in the beauty of God's creation. Don't forget to bring your favorite dish for our potluck!
3. Youth Ministry Update
[Image: B-roll Images taken from Youth Camp]
Our Youth Ministry continues to thrive. This month, our young members are organizing a charity run to raise funds for local causes. Let's support their initiative and encourage our youth to grow in both faith and service.
4. Upcoming Sermon Series
[Video: Sermon Series Trailer]
Join us every Sunday in March as Pastor Johnson leads us through a sermon series on the Book of Psalms. Discover the timeless wisdom and comfort these sacred verses offer in our daily lives.
5. Volunteer Spotlight
This month, we shine a light on Mary and John Stevens, who have been instrumental in organizing our church events for over a decade. Their dedication is a testament to the spirit of service that defines our congregation.
6. Prayer Requests
If you or someone you know is in need of prayer, please don't hesitate to reach out to our prayer team. Together, we can bring our concerns and hopes before the Lord.
[Prayer Request-specific Bible verse]
7. Church Renovation Update
We're excited to announce that our renovation project is nearing completion. Stay tuned for details on the rededication service, where we'll celebrate our renewed sacred space.
8. Stay Connected
Keep up to date with church news, events, and daily devotionals by following us on our social media platforms and visiting our website at www.ourchurch.org.
As we march through March, let us remember that we are a family of faith, supporting one another in our spiritual walk. Together, we are a shining light in our community, reflecting the love of God to all who cross our path.
In His Grace, Pastor Sarah Johnson, The [Church Name] Editorial Team
Connect with us on Facebook, Twitter, and Instagram for daily inspiration and updates.
Follow us on social media: @OurChurchCommunity Visit our website: www.ourchurch.org
[Image: A beautiful depiction of a sunset over our church]
Further Resources on Church Newsletters