Attending a Pastors Conference will equip you with knowledge, confidence, and encouragement as you disciple the next generation of leaders. Pastors need encouragement just as much as anyone else! A Pastor's Conference is a great time to be filled up so you can be sent back out.
Church leaders are important, and staying refreshed and filled is very important so that you can continue to lead. Many churches around the country work hard to create welcoming environments where you can relax and learn.
Whether the conference is a day, or two-day conference, you'll be sure to gain so much knowledge on a variety of topics such as kids' curriculum, worship, sermon series and more.
Estimated reading time: 13 minutes
What happens at church conferences?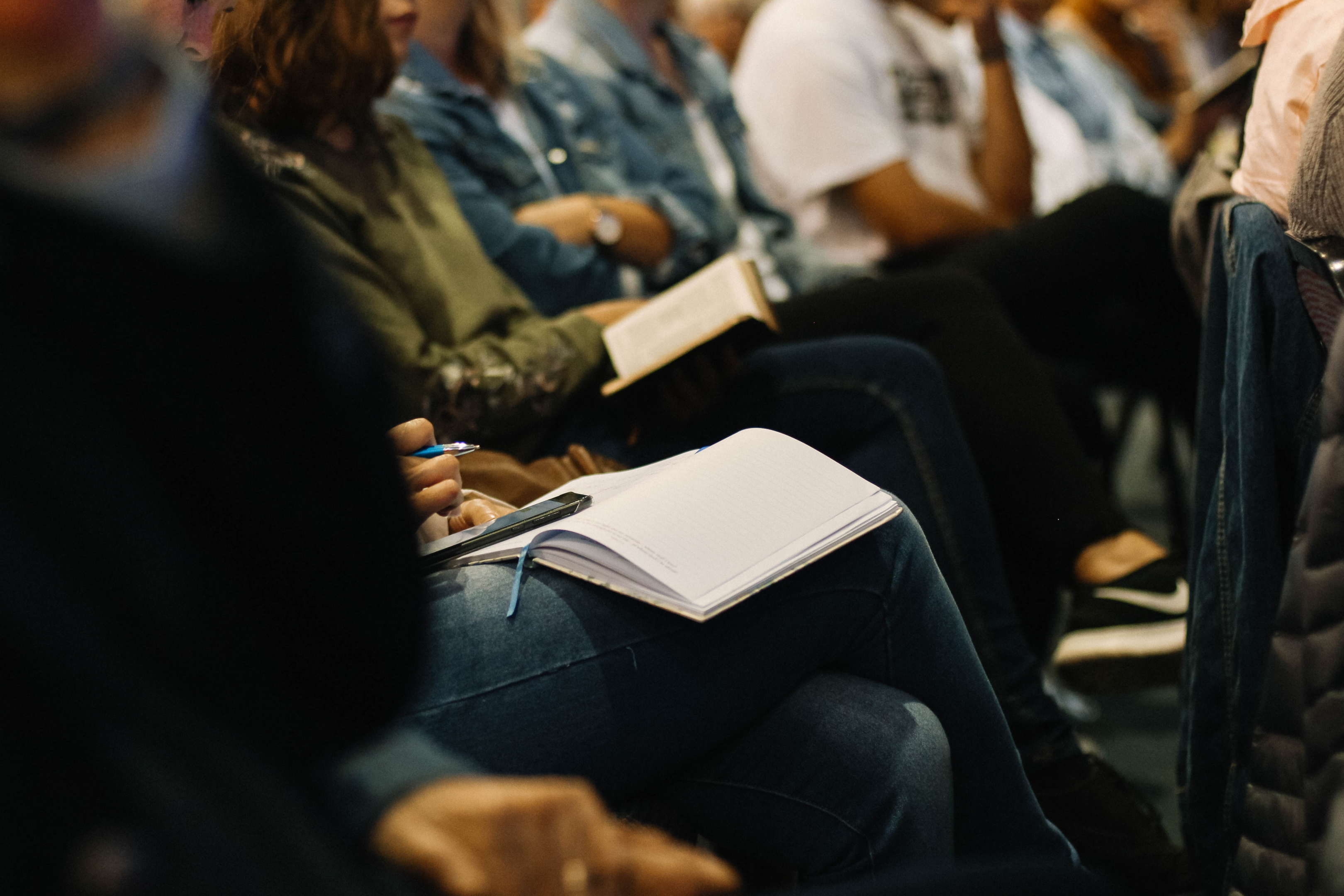 Typically, a church conference lasts a couple of days. This means you'll need to get hotel accommodation if you don't live in the nearby area as well as transport. Many churches bring a small group of their staff to conferences so they can all be encouraged.
You don't have to be a pastor to attend these conferences, so you can attend if you work at a church in the kid's department, a worship leader, or even on the production team! Everyone is on their own leadership journey and it's a great idea to always be learning. God's word is for all of us, not just senior leaders.
Many of these conferences we recommend have a few amazing main speakers, accompanied by small breakout sessions that are focused on specific topics. There is so much to learn each year as new curriculum and information comes out.
Top 14 Pastor's Conferences of 2024
There is an abundance of incredible pastor's conferences that are happening next year. We've compiled a list of some of the best conferences your teams should attend. Bring your notebook and get ready to take notes, become more equipped and empowered.
The Orange Conference

April 23-25, 2024 – Atlanta, GA
Orange is a team of ministry leaders, educators, researchers, counselors, writers, editors, artists, musicians, and producers all committed to supporting churches and families as they nurture the faith and future of the next generation.
Join thousands of kids ministry, youth ministry, and next-gen leaders in Atlanta for a dynamic 3-day experience. You'll connect with peers, learn from thought leaders and practitioners, and align your team around a unified strategy.
Pricing: Individual – $259 Group $239
Pastor's Conf.

January 22-24, 2024 – Sacramento, CA
They believe the local church is the vehicle for personal, cultural and global transformation in our day. Pastors Conference is a three-day gathering "for pastors, by pastors" to help pastors answer this call, and together navigate the unique invitations and challenges they are facing in their lives and cities. Pastor's Conf. is hosted by the musical group Jesus Culture.
Speakers: Banning Liebscher, Christine Caine, Corey Russell
Pricing: Individual – $149 Group – $139
ARC Conference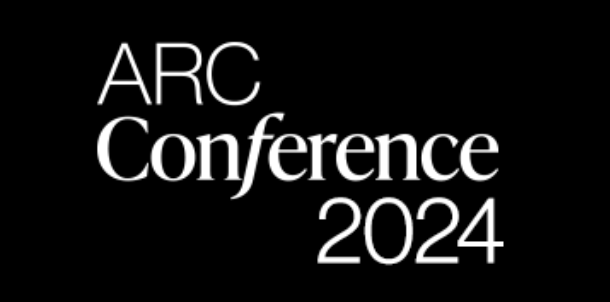 April 23-24, 2024 – Birmingham, AL
Attendees gather for two days of worship and ministry and receive practical resources for their area of ministry. The conference will feature influential speakers, breakout "app" sessions, worship, and plenty of time to meet others in ministry worldwide. The app sessions at the Conference feature a wide range of topics, such as kids ministry, discipleship, pastoral ministry, and best practices in church planting.
The goal of the Conference is for pastors, leaders, and future church planters to build relationships with one another and receive resources that will help the local church thrive.
The Association of Related Churches (ARC) is a cooperative of independent churches from different denominations, networks, and backgrounds who strategically resource church planters and pastors to have more churches and help them reach people with the message of Jesus. ARC exists to see a thriving church in every community, reaching people with the message of Jesus. Since its beginning in 2000, ARC has grown into a global organization and has helped plant more than 1,000 churches.
Pricing – $199
The Outcomes Conference

April 9-11, 2024 – Jacksonville, FL
Christian Leadership Alliance hosts The Outcomes Conference.
Cultivate your leadership capacity through personal and professional leadership development through various learning experiences. LEADERSHIP: Personal Leadership, Executive Leadership, and Board Governance. RELATIONSHIP: Resource Development, Marketing & Communications, and Internet & Technology. STEWARDSHIP: Financial Management, People Management & Care, and Legal & Risk Management.
Speakers: Rev. Dr. Gabriel Salguero, Marvin Campbell, Faith Eury Cho, Pastor John K. Jenkins Sr., Dr. Rob McKenna, Dr. Courtney Veasey, Ayanda Khumalo, Season Bowers
Pricing: Members – $699 Non-Members – $899
Exponential

March 3-7, 2024 – Orlando, FL
Exponential is the largest multiplication gathering on earth with over 200 speakers and over 150 workshops.They want to help you renew your passion and calling for ministry. Exponential is a growing community of leaders committed to accelerating the multiplication of healthy, reproducing faith communities. They equip movement makers with actionable principles, ideas, and solutions.
Speakers: Jay Pathak, Dave Ferguson, Jeff Vanderstelt, Danielle Strickland, Pete Grieg
Pricing: Individual – $129 Group of 5 – $595 Group of 10 – $1090
Global Leadership Summit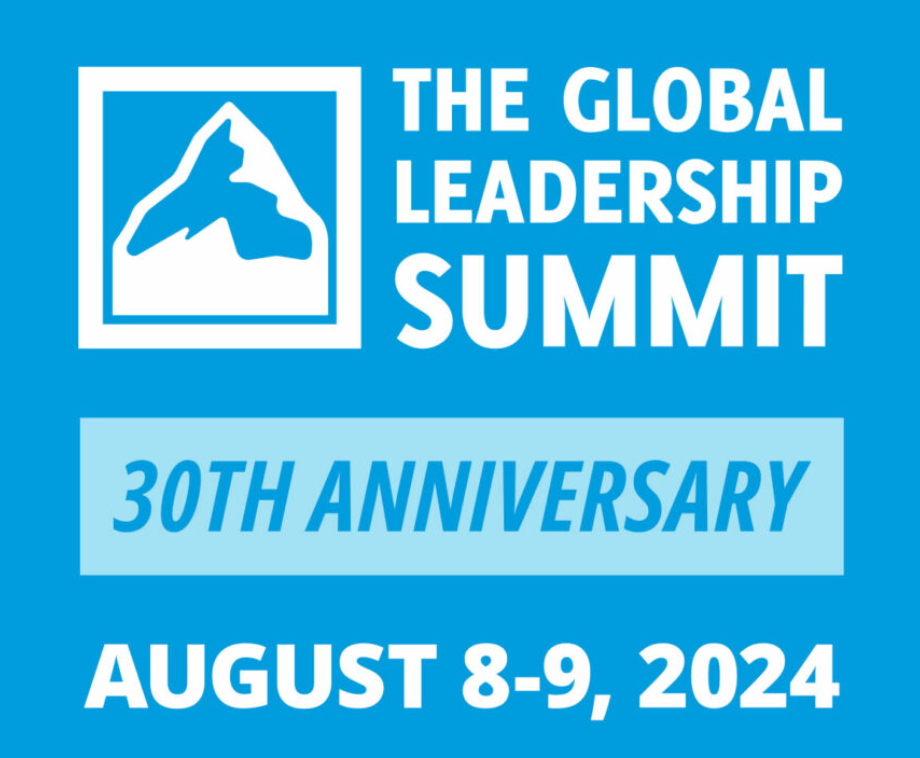 August 8-9, 2024 – South Barrington, Illinois
The GLS is a very unique opportunity as they are able to livestream the conference to over 400 locations.
In 2024, GLS is celebrating 30 years of success in empowering and equipping leaders of all generations. Since the first Summit expression in 1994, their main campus for The Global Leadership Summit has been Willow Creek Community Church in South Barrington, Illinois. Every year, thousands of leaders from around the world gather to attend the Summit, from where 400+ local sites receive their simulcast experience.
Guests at the Studio Audience experience get to see the speakers live on stage, network with leaders from around the world, purchase exclusive merchandise, and engage with speakers at book signings.
Speakers: Mike Krzyzewski, Molly Fletcher, Michael Jr., Craig Groeschel, Erwin McManus, Amy Edmondson
Pricing: Individual – $179
Shepherds Conference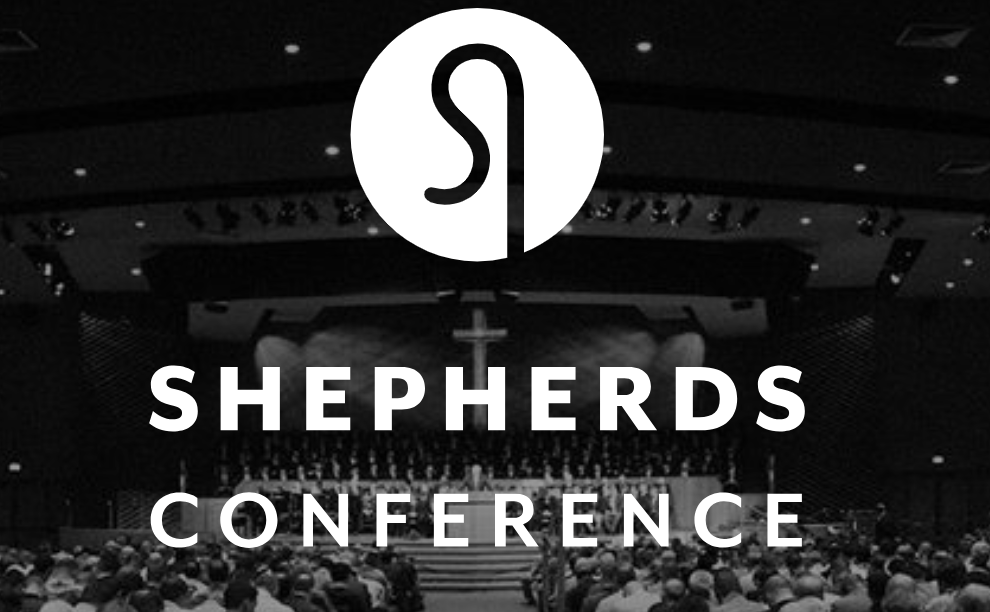 March 6-8, 2024 – Sun Valley, CA
The mission of Shepherds Conference is to provide the opportunity for men in church leadership to be challenged in their commitment to biblical ministry and to find encouragement together as servants of the Chief Shepherd. Sit under great speakers and be renewed with fellowship and community.
Registration opens this fall!
Church Leaders Conference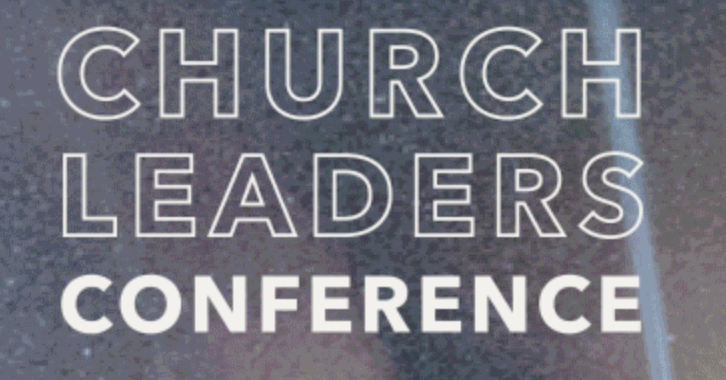 April 23-24, 2024 – Dallas, TX
Since 2016, the Church Leaders Conference has had a blast every year welcoming church leaders, pastors, and ministers from all over the world for three days of strengthening, sharpening, and equipping. Senior pastor or Sunday School teacher, elder or A/V tech–if you serve Christ's body, this is for you.
Pricing: Individual – $199 Groups with 6+ $179
Lift Conference

Date Not Announced – Atlanta, GA
LIFT: Creative Conference is a conference for creatives to learn, grow and be refreshed in your gifts with other creatives without the weight of leading others. These days will include Main Sessions with teaching and worship, as well as Breakouts ranging from leading worship to production to other creative themes and topics.
Pricing not yet available.
Drive Conference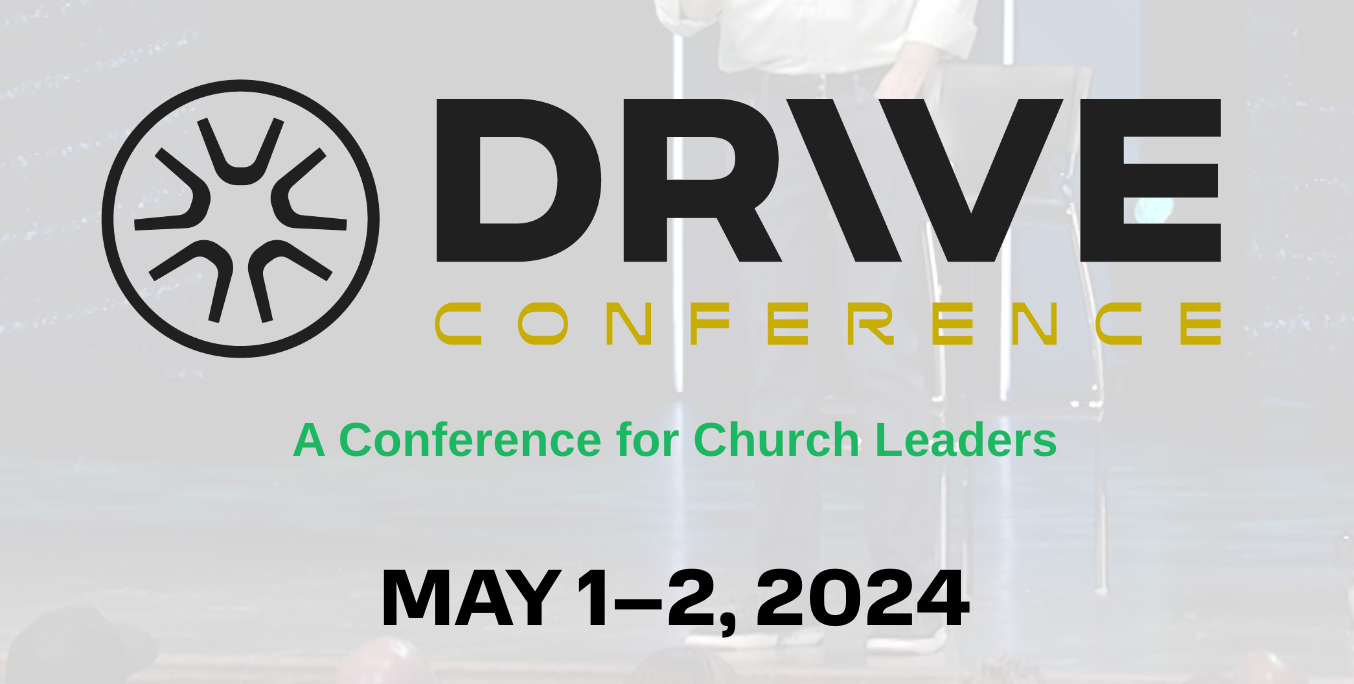 May 1-2, 2024 – Alpharetta, GA
The Drive Conference can't wait to host you and your hardworking teams for two days full of inspiration, equipping, and an opportunity to refuel for your ministry road ahead! Andy Stanley and the North Point Ministries staff will roll out a slew of new ideas we've tried since the pandemic, lessons they've learned in the process, and practical tools to help your ministry be healthier and more effective.
Speakers: Andy Stanley
Legacy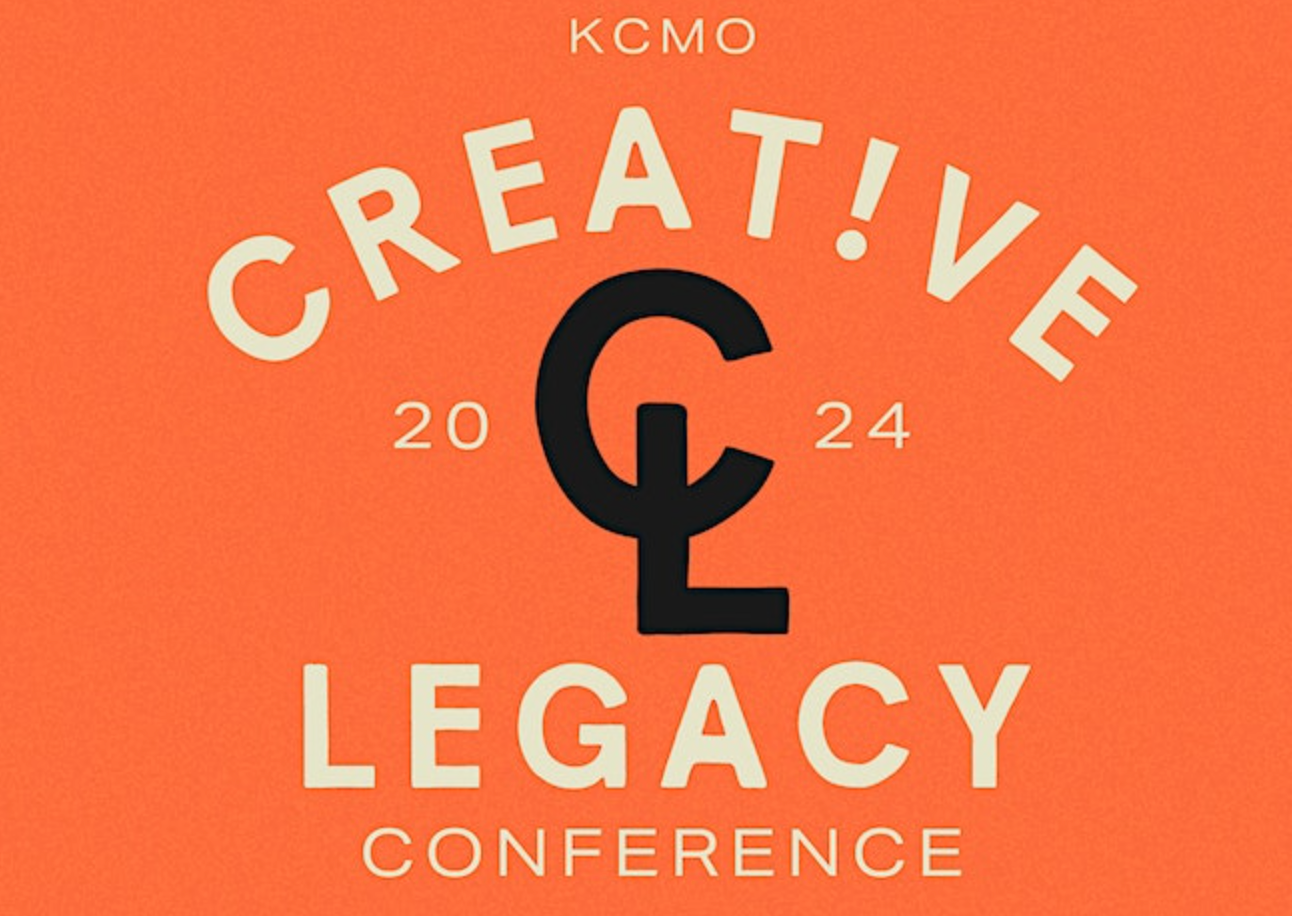 January 25-27, 2024 – Kansas City, Missouri
As creatives, many of us struggle to truly give ourselves to the creative calling on our lives. We often feel misunderstood and waste time spinning our wheels, waiting for inspiration to magically strike. Fear, insecurity, and the nagging feeling of failure are continually nipping at our heels. How do we position our hearts before Jesus as creatives? How do we steward our callings? Through times of worship, teaching, and craft-specific breakout sessions, you will be challenged to explore, inspired to create, and encouraged to build long-lasting community with fellow creatives.
Legacy is for creatives of all types, including worship leaders, entrepreneurs, business leaders, worship teams, songwriters, filmmakers, writers, musicians, singers, sound techs, actors, dancers, painters, graphic designers, and anyone longing to leave a creative legacy. Come and learn what Jesus has to say about creativity and discover the joy of leaving a legacy with your creativity.
The conference is hosted by Justin Rizzo and Firelight Creative Productions.
Pricing: $119-199
VOUSCon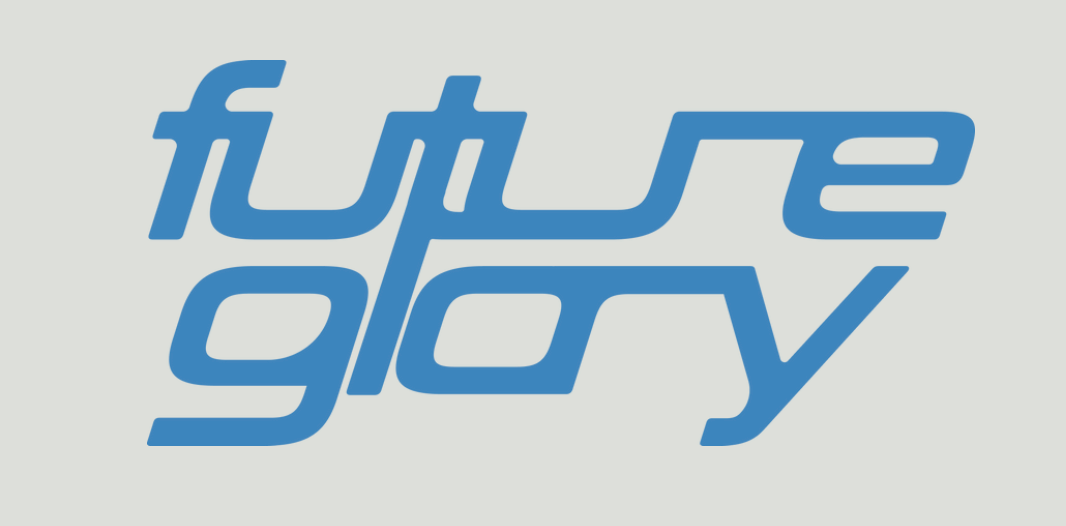 June 20-22, 2024 – Miami, FL
In 2023, VOUS Conference launched a new iteration, VOUSCon, building on everything they love about thier original gatherings with new faith and culture activations. Rich and DawnCheré Wilkerson are the pastors of VOUS Church and the founders of VOUSCon. Since 2010, VOUSCon has gathered leaders from around the world, designed to encounter God, equip the church, and empower next-generation leaders.
In 2015, Rich and DawnCheré launched VOUSChurch, rooted in the message of Jesus, with one mission — to bring those who are far from God close to him.
Speakers: Rich and DawnCheré Wilkerson
Pricing: GA – $160 GA Preferred – $200 VOUS High – $100 Young Adult – $125 Group 5+ $144 Group 10+ 136 Group 20+ $128 KidsCon – $100
Filo 2024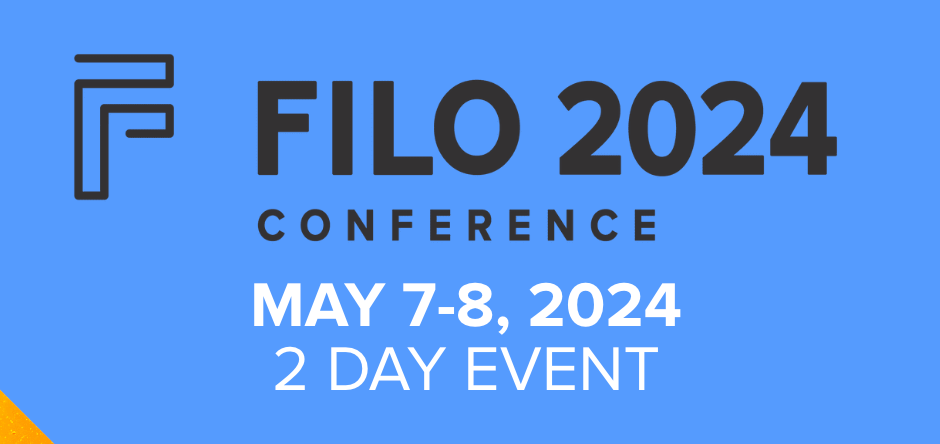 May 7-8, 2024 – South Barrington, Illinois
After the Gurus of Tech conferences came to an end, there was no other event that was laser-focused on the technical artist in the local church. Todd Elliott, the former Technical Arts Director at Willow Creek Community Church, rounded up a team of people to help fill the void and bring you the First In Last Out Conference.
Anyone involved in technology in his or her local church. Audio or lighting, video or systems, staff or volunteer, beginner or expert, everyone is encouraged to attend. There will be something for everyone. While technical artists are the focus of FILO, worship pastors, music directors, lead pastors, creative directors or anyone who works with technical artists is more than welcome to attend.
Pricing: In Person – $159 In Person Group – $129 Live Streaming – $109
Hillsong Conference

July 9-11, 2024 – Sydney, Australia
Hillsong Conference is committed to presenting a God-breathed conference that will bless and inspire you, no matter what area of Kingdom endeavor you (or your team) find yourself in. This gathering is an opportunity for your soul to be refreshed by the Holy Spirit, as they lift up the Name of Jesus together. The Word, worship, and a faith atmosphere have always been central to Hillsong Conference. You will also receive insights and practical tools to help you move forward and grow in your daily life. This may involve leadership in the Church or in the marketplace, deepening your personal faith journey, or making greater social impact in your community.
Speakers: Phil & Lucinda Dooley
Pricing: Individual – $199 Young & Free – $119 Kidsong – $119
Other Great Conferences:
Passion

January 3-5, 2024 – Atlanta, GA
From its start in 1997, the Passion movement has had a singular mission—calling students and leaders from campuses across the nation and cities around the world to live for what matters most. For many pastors, what matters most is the name and renown of Jesus. They believe in this generation and are watching God use them to change the climate of faith around the globe.
Speakers: Louie and Shelley Giglio, Sadie and Christian Huff, Passion Team
Wave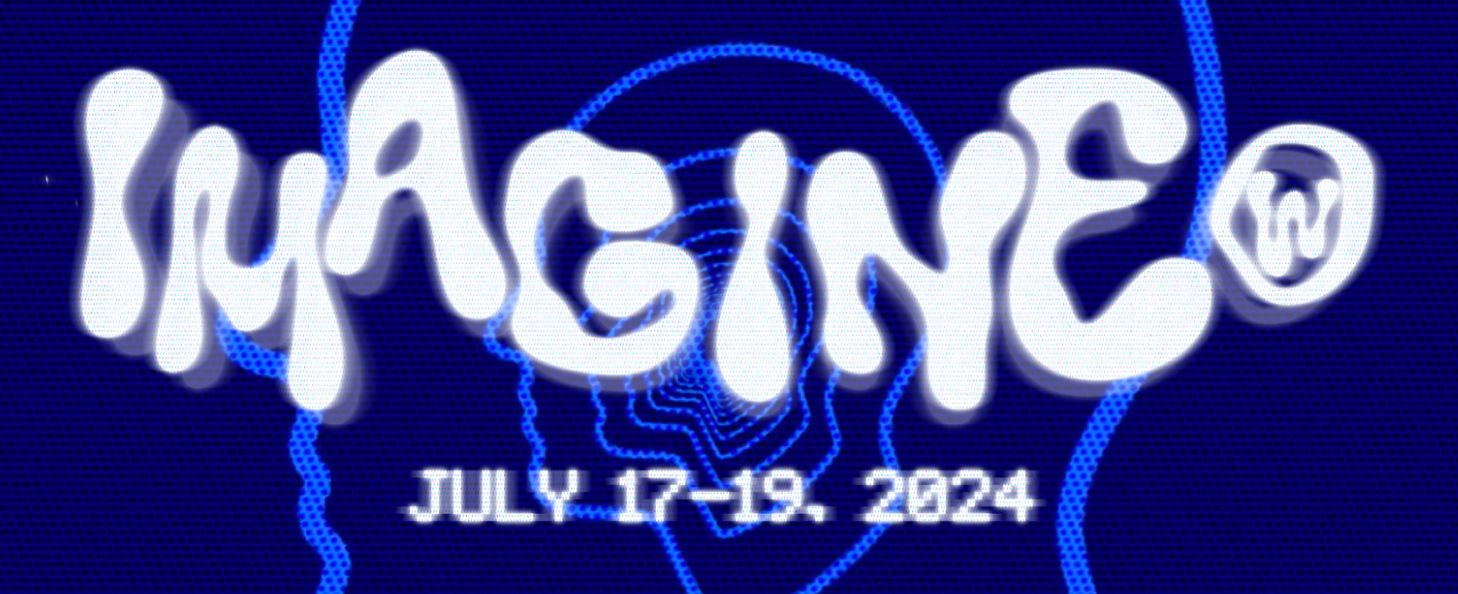 July 17-19, 2024 – Georgetown, TX
WAVE Student Conference is a gathering of Middle School, High School, and College-Aged Students, who come together to experience Christ through powerful worship, impactful messages, and authentic community. Every Student and Leader will leave refreshed and equipped to be the Wave everywhere they go. We are One Body, One Spirit, and One WAVE.
Motion

July 25-27, 2024 – Birmingham, AL
MOTION is more than a conference. It's more than bands and speakers. MOTION is about a generation empowered by Jesus, equipped to make a difference, and living out their faith every day! It is placed strategically at the end of summer to launch students into the school year refreshed, equipped, and inspired to live their lives in MOTION at home, in the local church, in their cities, and around the world. At MOTION 2024, they will rally behind Colossians 3: 1-2 which says,"Set your hearts ON THINGS ABOVE, where Christ, is seated at the right hand of God. Set your minds ON THINGS ABOVE, not on earthly things."
Speakers: Sadie Robertson Huff, Rich Wilkerson Jr., DawnCheré Wilkerson, TAYA, Earl McClellan
Summary
There are so many amazing pastors conferences to attend next year. All church leaders can go and feel empowered by incredible teaching and worship. A leadership conference is a great way to get out of the norm of every day in the office. Take this opportunity to bond with your team and grow together!
Related Links:
About The Author