On today's episode of the REACHRIGHT podcast, we do a deep dive into seven surprising statics on church giving changes during the pandemic.
There is no question that the coronavirus has forced many churches to make radical changes to the way they do ministry.
But one of the most significant changes has been how churches receive their tithes and offerings.
Join us as we unpack the good, the bad, and the scary parts of the shift we have seen in giving over the past six months.
We hope it helps your church reach more people and grow.
Looking for the best online giving companies for churches? We created a guide to help you.
7 Church Giving Statistics for The Season of COVID
Donations increased or stayed the same for 55% of churches.
When donors give online, 20% of them give more than they would in person.
Digitally savvy organizations see 533% more donations than slow to adopt digital organizations.
The average online donation amount grew from $102 to $112.50 – a 10% increase.
81% of churches saw an increase in online and mobile donations
1 in 5 people gave to more than one church.
92% of donors will continue to donate primarily online and mobile when the pandemic is over.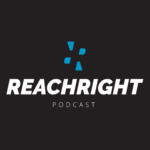 About The Author