One of the questions we get most often is "What's the difference between SEO, or Local SEO vs. Organic SEO."
Knowing the difference and focusing on the one that's right for your organization is vital.
We will break it all down in this episode and show you which one makes the most sense for you.
We hope this conversation helps you reach more people and grow.
What Is Local SEO?
Local SEO is all about ensuring your organization can be found when people search with a local intent.
Usually, that includes searches that include local terms like the city you are in or keywords like "Near Me."
The goal of local search is for your organization to show up on the Google Map Pack, the three results listed at the top of most search pages.
The most significant factors in ranking on local searches are the number of other directories pointing to your organization and the number of reviews that you have online.
What is Organic SEO?
Organic SEO focuses on getting traffic on your website and targets people searching for terms without any location intent.
The key ranking factors for this are the keywords on your website, the number, and the quality of other sites linking to your content on any particular topic.
Key Differences Local SEO vs. Organic SEO
Desktop vs. Smartphone
While results for both organic and local will appear on both smartphones and desktops, there are some differences.
Organic SEO is equally focused on both devices.
Local SEO is hyperfocused on smartphone results. If someone is looking for something local, there is a higher likelihood that they are on a mobile device.
Research vs. Decisions
In general, Organic search is more likely to be in the research phase. Local search is more likely to be in the decision phase. For instance, a search for "Best Baseball Bats" Will be someone researching what baseball bat they may want to purchase. A search for "Baseball Stores Near Me." will be someone who wants might be more ready to buy.
Local Vs. National
As the name implies, a local search is looking for information on resources that are local to them. Organic SEO focuses on showing up in search results where the location doesn't matter. In our Baseball bat analogy, the best bat will be the same in California and Florida. But someone shopping for a bat is looking local.
Which One Should I Focus On?
Our primary audience, churches, should be focused on Local SEO for the most part. Showing up on a local search in the map pack when people look for churches near them is one of the best ways to see new visitors walk through your doors.
To do this, it is essential to focus your attention on your Google Business Profile. This plays the part of your web presence on a local search. It will give people pictures from your church, service times, directions, contact info, and a link to your website.
Many people never click over to the website, so it is vital to make sure your Google Business Profile is dialed in.
Don't Ignore Organic
While local should be your priority, you shouldn't ignore Organic SEO. Helping people, regardless of location, in the research phase of their spiritual journey remains essential.
Building content around keywords that people search for in their spiritual journey is a great way to build your online reputation. It will also play an indirect role in how you perform in local searches.
More on Organic SEO vs. Local SEO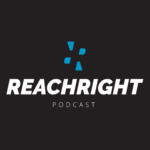 About The Author