Internet security is more critical now than ever before.
Some church leaders believe that because their ministry is small, they are at low risk of cyberattacks.
They couldn't be more wrong.
Join us as we discuss the ins and outs of church website security with seven key questions every pastor needs to ask about their church website.
We hope this conversation helps your church reach people the right way.

Do you force strong passwords?
Your church needs to use strong passwords. If your provider allows, insist that all passwords be over ten characters and include letters, numbers, and special characters. Also, make sure your site requires that users change default passwords.
Do you remove access from people who don't need it?
Get in the habit of removing access from former staff members and leaders who no longer need it. The tighter you can keep your admin team, the less vulnerable you will be.
Is your site SSL Secured?
An SSL certificate is a must for any website today. Not only will it help secure any sensitive information that you may collect, it also will help you perform in search engines.
Is your website platform up to date?
Most cyber-attacks stem from a security vulnerability in the software behind the site. Make sure you are regularly performing updates. Automate them is possible.
Do you have a regular, automated backup schedule?
You need to back up your site regularly in case the worst happens. For most churches, it is best if you have a regular backup schedule. Your aim should be to run a backup daily for peace of mind.
Do you use software to block malicious logins?
At REACHRIGHT, we have seen over 1.1 million malicious login attempts over the past five years. Without strong security software, these bad actors could have gained access to our site. Use a service like Jetpack to limit those attempts.
Do you allow file uploads?
File uploads are the most common way that hackers try to gain access to your information. Never let the general public upload files onto your server.
Learn More About Church Website Security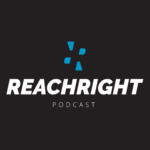 About The Author