In today's episode, we unpack seven reasons why your church should keep hosting online services.
As the pandemic becomes a memory, many church leaders are now considering putting all of their attention back on in-person services.
That would be a massive mistake.
Join us as we discuss why churches need to keep up their online efforts.
We hope this conversation helps your church reach more people and grow.

You have already made the financial investment.
For most churches, the pandemic forced us to invest thousands of dollars in audio and video equipment. There is no way to recoup that cost. So you might as well put that investment to good use in the future.
Results tend to snowball over time.
When you start doing content online, it takes time to build up an audience. There is a snowballing effect. During the pandemic, however, online views were more like melting snow. It started high, and for most churches, it dwindled. For churches that stay consistent with their online services, there will be better results ahead.
You will reach people you would not come in person.
There are people out there who have view your services that would have never seen you (or your message) if you hadn't been online. This won't change. People worldwide have been exposed to the gospel through churches they could never visit in person.
The next generation wants online options.
Evidence shows that Millenial and GenZ audiences are more open to online services than their GenX and Boomer counterparts. Therefore, if we want to reach younger people with the gospel, we need to seriously consider the value of online services as an alternative to in-person.
In-person attendees want options when they are away.
Except for 2020, people have been traveling more and more every year. Good attendance today may look like two or three Sundays per month in some churches. So why not give traveling members a way to stay authentically connected when they are away.
People can have genuine, life-giving relationships online.
The rise of social media and online communities has changed the way we build relationships. The idea that live-giving interaction can only happen in a church building is demonstrably untrue. This especially holds for younger members. If we skip online communities, we miss an enormous opportunity to reach people.
They level the playing field for smaller churches.
Excellent in-person services can be expensive. From buildings to stage decor to lighting, churches can invest enormous sums of money on hosting in-person services. However, a savvy church leader can create an impactful online environment for pennies on the dollar, allowing even smaller churches to have a considerable impact.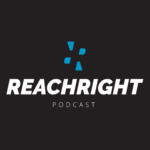 About The Author