For most churches, Christmas Eve services are the second most attended event of the year. Only Easter Sunday sees more attendance. 
There are people in your community who never step foot in a church, except on those two days.
If your church wants to do a better job reaching those people, you need to find ways to promote your Christmas Eve Service.
We came up with eight ways to get you rolling.
Let People Know About it Early
The earlier you get the jump on announcing Your Christmas Eve services, the better. Make it your goal to announce the Sunday after Thanksgiving.
If you have been doing Christmas Eve Services for a while, most people will already expect it.
But announcing your service early helps people start to mentally prepare for the fact that Christmas is right around the corner, and they will begin to make their plans around what the Church is doing.
Choose A Theme
It is also a good habit to choose a theme. While most of your attendees will have been to a Christmas Eve service before, you have the opportunity to make things feel fresh with a new theme each year.
Key in on one aspect of the Christmas Story, or a Christmas tradition, and let it ride.
Create A Graphic For The Event
People are much more likely to click on an event if a graphic goes along with it.
Don't make the mistake of just using text.
Tools like Canva make creating graphics for events a piece of cake.
They even have Christmas-themed designs ready to go that you can modify and run with.
Build A Chrismas Eve Landing Page
Your Christmas Eve service needs a dedicated landing page.
This is a page on your site that is all about the event, and it needs to be full of keywords that people will search for when looking for a Christmas Eve Service.
Make sure to talk about what people can expect at the service, how long it will last, and what you offer for children.
These are some of the things that new visitors will need to know before they show up.
Create A Facebook Event
A Facebook Event is a great way to reach people that may not know about your church.
People will see your services when they are on the social platform and will stumble upon them in many cases.
Make sure to link back to your landing page from the event so people can get all the details.

Promote Your Facebook Event
It makes sense to promote your Facebook event to reach an even larger audience. You can spend as little as a dollar per day.
Facebook lets you target very specific people using their tool.
We recommend showing your event to people within a tight radius of your church (usually 5-10 miles, depending on the area).
Also, think about who your church is best able to reach. Do you have great Kids programs? Consider targeting young families.
Is your church more traditional? Consider targeting people over 50.
Teach People How To Invite Others
One of the best things you can do is start to teach the people in your church how to invite their friends and family to a Christmas Eve service.
Most people will say yes to a personal invite. The problem is that you have some people in your church who are terrified to invite someone.
Give people the tools and the courage to invite others, and start praying now that God would give them opportunities.
Ask People To Let You Kow Their Coming
On your landing page, it is always a good idea to ask people to respond.
Create a form for people to let you know they are coming.
This will let you start to follow up with them before they even show up at your church.
In our experience, this can make your Christmas Eve visitors stickier.
More On Christmas Eve Services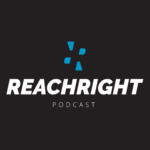 About The Author