Including sermon illustrations in your next message can be a great way to elevate an already wonderful topic. There are hundreds of illustrations from messages on Hope, Redemption, or Faith.
One of the greatest examples of how we can use sermon illustrations is from Jesus himself. In the Bible, Jesus taught many lessons through the use of the parables. By following the example of Jesus, we too can use sermon illustrations to enhance a message and highlight the true meaning of the Word.
"Jesus spoke all these things to the crowd in parables; he did not say anything to them without using a parable. So was fulfilled what was spoken through the prophet:
"I will open my mouth in parables,
I will utter things hidden since the creation of the world." Matthew 13:34-35
Estimated reading time: 13 minutes
Purpose of sermon illustrations
Sermon illustrations shouldn't be the main focus or even topic of your message. They are to be used as examples that tie into the sermon. An illustration can make it easier for people to understand the true meaning and context of the message you're trying to convey.
You can use multiple sermon illustrations in your message. They don't all have to be the same, but as long as they all drive home the point of your sermon. But be careful not to use too many throughout your sermon. You still want to focus on the Bible and only use illustrations to help, not rely on them.
A sermon illustration doesn't need to last any longer than 10 minutes. If your sermon is roughly 40 minutes long then that is 1/4 of your time spent on an illustration, so it could even take less time.
Elements of a sermon
There is a lot that goes into crafting a great sermon. Not only is it helpful to include sermon illustrations, but it's important to make sure it's well-rounded. Of course, when creating your sermon, it's up to you how it flows. But there is usually a simple structure that most people use.
Topic/Title
To encourage people to take notes during a message, it's a great idea to have a title that encompasses what your message is about. This can be one word, or a sentence, as long as it relates to the topic. You don't always have to have a title, you may have a sermon series with an overall theme that you go through each week.
Introduction
Typically, a message doesn't begin with the main points but starts with an introduction. This can be a short story or even a joke to let people settle into the message. If you're a guest speaker at another church, this is when you could introduce yourself and where you're from, and if you have a family. Take the first few moments to address current events in church that are important like upcoming events.
Main Points
Now, you can begin with the main points of the sermon. They could be numbered or with a bullet list. But it's a good idea to have a solid list of 3 or 4 main points that you'll cover. Think of these like a guide map to your message.
Sub Points
With main points, you can dive off into sub-points that relate to each main point. These points can just expand on a main point to enhance it.
Sermon Illustration
Sermon illustrations shouldn't be the main point of your message. They are tools to enhance a message and bring home a point you've already discussed.
Conclusion
A conclusion will tie the message together and reiterate your main points. This part shouldn't be too long but can be a helpful reminder of what the overall message is.
Draw from personal experience
The best way to begin finding just the right sermon illustration is to draw from your own personal experience. A good story can tie together your message. Take moments and stories from your life and bring them into your sermon.
Some of the best sermon illustrations I've heard have been from people's own lives. Because it's from a moment they experienced, I find it very relatable. These are stories I can imagine happening to me or might have even had similar experiences.
Great Examples of Sermon Illustrations
A sermon illustration can be just about anything you can think of. All around us, there are great ideas to use. From movies, books, nature, and other objects, anything can be used. An illustration is used to reinforce a message, so it can be something simple.
Current Events
The most timely sermon illustrations are going to be current events. These are topics that are in the news, on TV, and on social media. Stories that people can instantly relate to because they are currently being talked about.
Louie Giglio
Pastor Louie Giglio from Passion City Church has a great sermon about the greatness of God. Throughout his message he spoke several years ago, he uses the sermon illustration that the entire universe is singing praises to God, even the wind that moves around us and the stars in the sky sing his praises.
Pastor Giglio uses several sermon illustrations throughout his message of stars in galaxies, and the whales in the sea creating sounds to the same rhythm of the song "How Great is Our God". This is a powerful illustration of just how great and big God is. Pastor Giglio took examples from around him and tied them together in a really amazing way.
Nature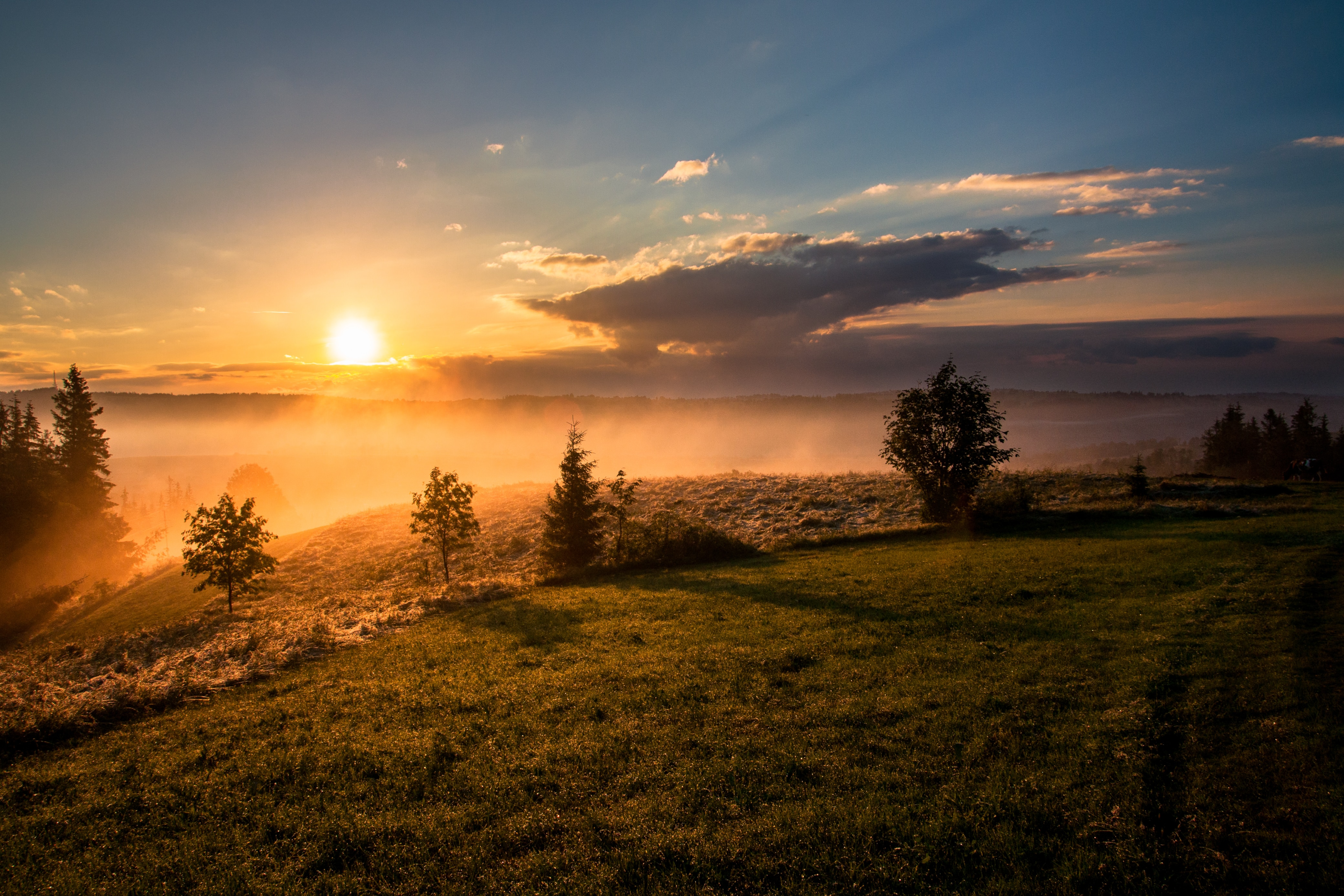 All around us, we can find sermon illustrations in nature. God himself created nature, and we can even see that elements of nature are used as illustrations in the bible. Just as we are made in the image of God, so is the world around us. Even the rocks of the earth praise God, just as the mighty waves that roar.
Matthew 17:20-21
"For truly I tell you, if you have faith the size of a mustard seed, you will say to this mountain, 'Move from here to there,' and it will move; and nothing will be impossible for you."
Matthew 6:28-34
"And why do you worry about clothes? See how the flowers of the field grow. They do not labor or spin. Yet I tell you that not even Solomon in all his splendor was dressed like one of these. If that is how God clothes the grass of the field, which is here today and tomorrow is thrown into the fire, will he not much more clothe you—you of little faith? So do not worry, saying, 'What shall we eat?' or 'What shall we drink?' or 'What shall we wear?' For the pagans run after all these things, and your heavenly Father knows that you need them. But seek first his kingdom and his righteousness, and all these things will be given to you as well. Therefore do not worry about tomorrow, for tomorrow will worry about itself."
Luke 6:48
"He is like a man which built a house, and digged deep, and laid the foundation on a rock: and when the flood arose, the stream beat vehemently upon that house, and could not shake it: for it was founded upon a rock."
Mark 13:28-29
"Now learn this lesson from the fig tree: As soon as its twigs get tender and its leaves come out, you know that summer is near. Even so, when you see these things happening, you know that it is near, right at the door."
Jesus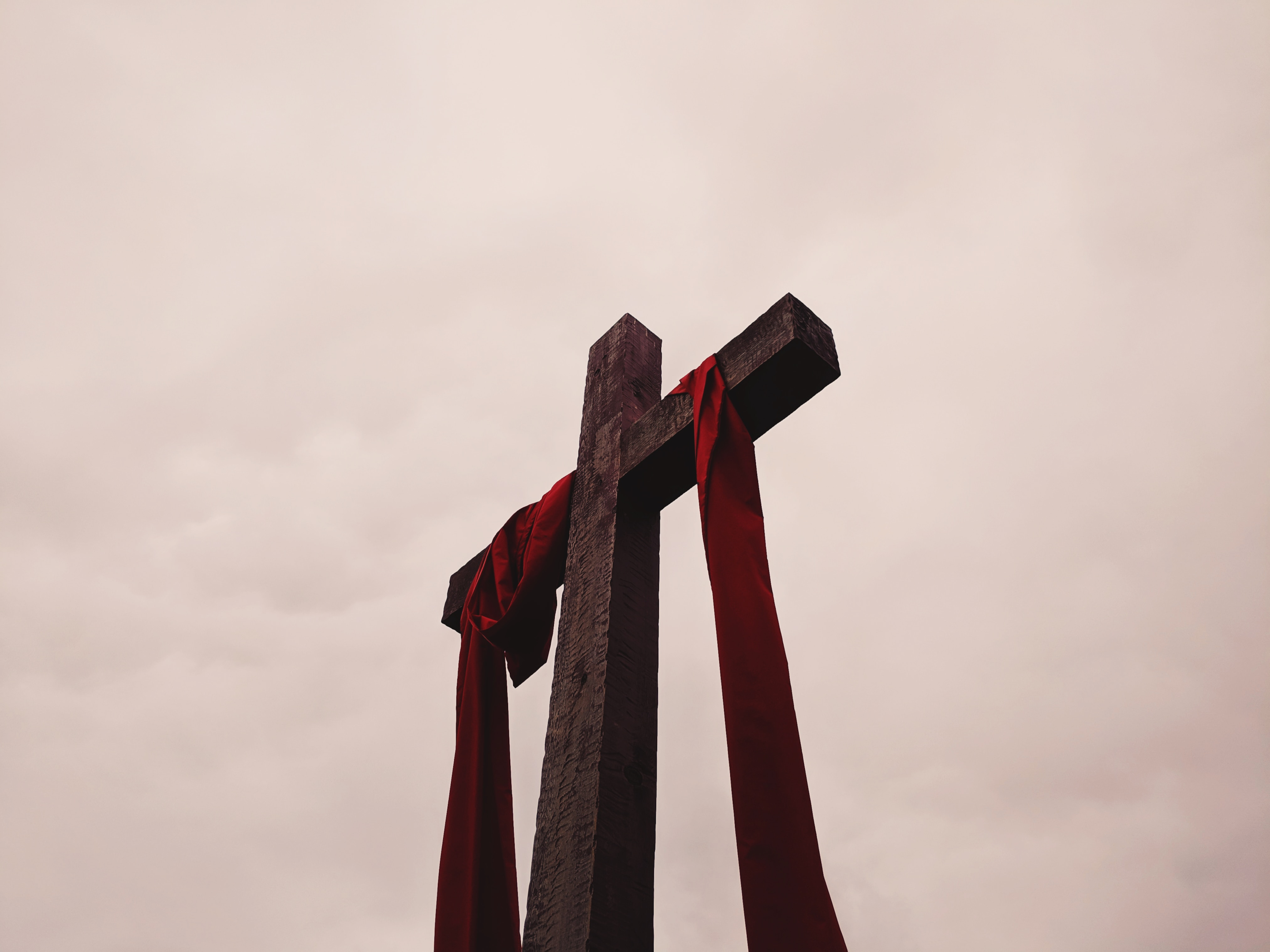 Jesus himself taught many parables, otherwise known as illustrations. He spent countless hours telling stories that had alternate meanings. Through these parables, we can get a clearer picture of what God wants to say to us.
Luke 15:4-7
"Suppose one of you has a hundred sheep and loses one of them. Doesn't he leave the ninety-nine in the open country and go after the lost sheep until he finds it? And when he finds it, he joyfully puts it on his shoulders and goes home. Then he calls his friends and neighbors together and says, 'Rejoice with me; I have found my lost sheep.' I tell you that in the same way there will be more rejoicing in heaven over one sinner who repents than over ninety-nine righteous persons who do not need to repent."
Matthew 13:44-46
"The kingdom of heaven is like treasure hidden in a field. When a man found it, he hid it again, and then in his joy went and sold all he had and bought that field. Again, the kingdom of heaven is like a merchant looking for fine pearls. When he found one of great value, he went away and sold everything he had and bought it."
Luke 8:10-11
He said, "The knowledge of the secrets of the kingdom of God has been given to you, but to others I speak in parables, so that,
"'though seeing, they may not see;
though hearing, they may not understand.'
"This is the meaning of the parable: The seed is the word of God.
Matthew 7:1-5
"Do not judge, or you too will be judged. 2 For in the same way you judge others, you will be judged, and with the measure you use, it will be measured to you.
"Why do you look at the speck of sawdust in your brother's eye and pay no attention to the plank in your own eye? How can you say to your brother, 'Let me take the speck out of your eye,' when all the time there is a plank in your own eye? You hypocrite, first take the plank out of your own eye, and then you will see clearly to remove the speck from your brother's eye.
Parable of the Lost Son
The parable of the lost son as read in Luke 15:11-32 is one of the most well-known Bible stories. It is often used as an illustration of those loved ones that we hope and pray come back to us and back into the house of God.
Parable of the Good Samaritan
Another well known parable about the Good Samaritan is a great illustration about how we should treat others. Treat them with kindness, no matter if they have differences to us. Jesus teaches us to love and do good as read in Luke 10:30-37.
"But a Samaritan, as he traveled, came where the man was; and when he saw him, he took pity on him. He went to him and bandaged his wounds, pouring on oil and wine. Then he put the man on his own donkey, brought him to an inn and took care of him."
Free Sermon Illustrations
There are a great many resources to find the perfect sermon illustration. You can search based on a topic or keyword. The great news is that there are many free sermon illustrations! A few of the websites also include ideas for sermons as well.
1. Illustration Ideas

Illustration Ideas is a great website if you're looking for free sermon illustrations. They have illustrations organized by keyword and topic. You'll find a description and story under each topic of illustration that could be useful to what your message is about.
Their website is well organized, and easy to navigate. Search through their vast collection under specific topics from Christ's humanity to prayer for beginner's.
All of their illustrations are free sermon illustrations with no cost to you.
2. Sermon Central

Sermon Central is organized by topic or scripture. There are many free sermon illustrations, and then several that require a small payment, but you'll be able to find something for many different topics.
Sermon Central has over 10,000 free sermon illustrations ranging from keywords to specific Bible verses. Most of their sermon illustrations are free, but some do need to be unlocked with a Pro membership. Once unlocked, you'll have access to hundreds of sermon ideas as well as the Pro illustrations.
Pricing: $15 monthly
3. Sermon Search

Sermon Search is another great option to find free sermon illustrations. They have hundreds of different words and topics to choose from on their website from anything A-Z. From money to relationships to communion, they have it all.
Among their list of free sermon illustrations, they offer stories, jokes, quotations and much more to enhance your sermon. Their website is extremely extensive and has just about any word or topic you might need an illustration for.
Their sermon illustrations are completely free, however if you would like to become a member starting at $5.99, you can pay as you go and receive sermon ideas as well.
4. Preaching.Com

Preaching.Com not only provides hundreds of options for free sermon illustrations, but they provide sermon ideas as well.
Written by a team of skilled writers, you'll find a collection of inspiring illustrations from Marvel movies to Mother Teresa. All of their illustrations provided on their website are entirely free and range from a wide variety of topics.
Below is a sample of a free sermon illustration:
"Think of that room as this spiritually dark world (Col. 1:13). Being born into this world is like walking into that dark room. Your candle is lit when you receive and believe the gospel. A tiny bit of light dispels some of the darkness. Then you share the gospel—the candles of others are lit—and more and more darkness is driven out. Every time the gospel is shared, Satan's kingdom of darkness is threatened."
5. Ministry 127

Ministry 127 has over 1300 different illustrations to choose from. You are able to search by keyword or topic to narrow down exactly what you're looking for. The free sermon illustrations vary from a few sentences to several paragraphs based on the topics.
Their website is completely free and a great place to gather inspiration for you next message.
Below is a sample of a free sermon illustration:
"A bell buoy rings only during storms. The beating of the waves and wind bring out the music that is within it, so too do trials reveal what is inside a person."
Summary
All around us, there are incredible illustrations that can be used in messages. Be careful not to base an entire message around a sermon illustration, but only use them to make a point more clear so that more people can understand.
Sermon illustrations are powerful tools that can enhance and upgrade any message to take it to the next level!