Are you burned out when it comes to brainstorming new sermon series ideas? Or maybe feeling lost as to what kinds of church messages people are seeking?
You know you ought to aim for a timely and timeless topic to maximize the impact of your message and keep your congregation engaged all year long. This can be easier said than done.
In this post, we'll cover the advantages of preaching sermon series and share resources for brainstorming your sermon topics for today. In addition, we've got over 72 sermon series ideas organized under following the categories: topical, books of the Bible, church vision, trending topics, and seasonal. Let's dive in!
Estimated reading time: 16 minutes
Why Preach a Sermon Series?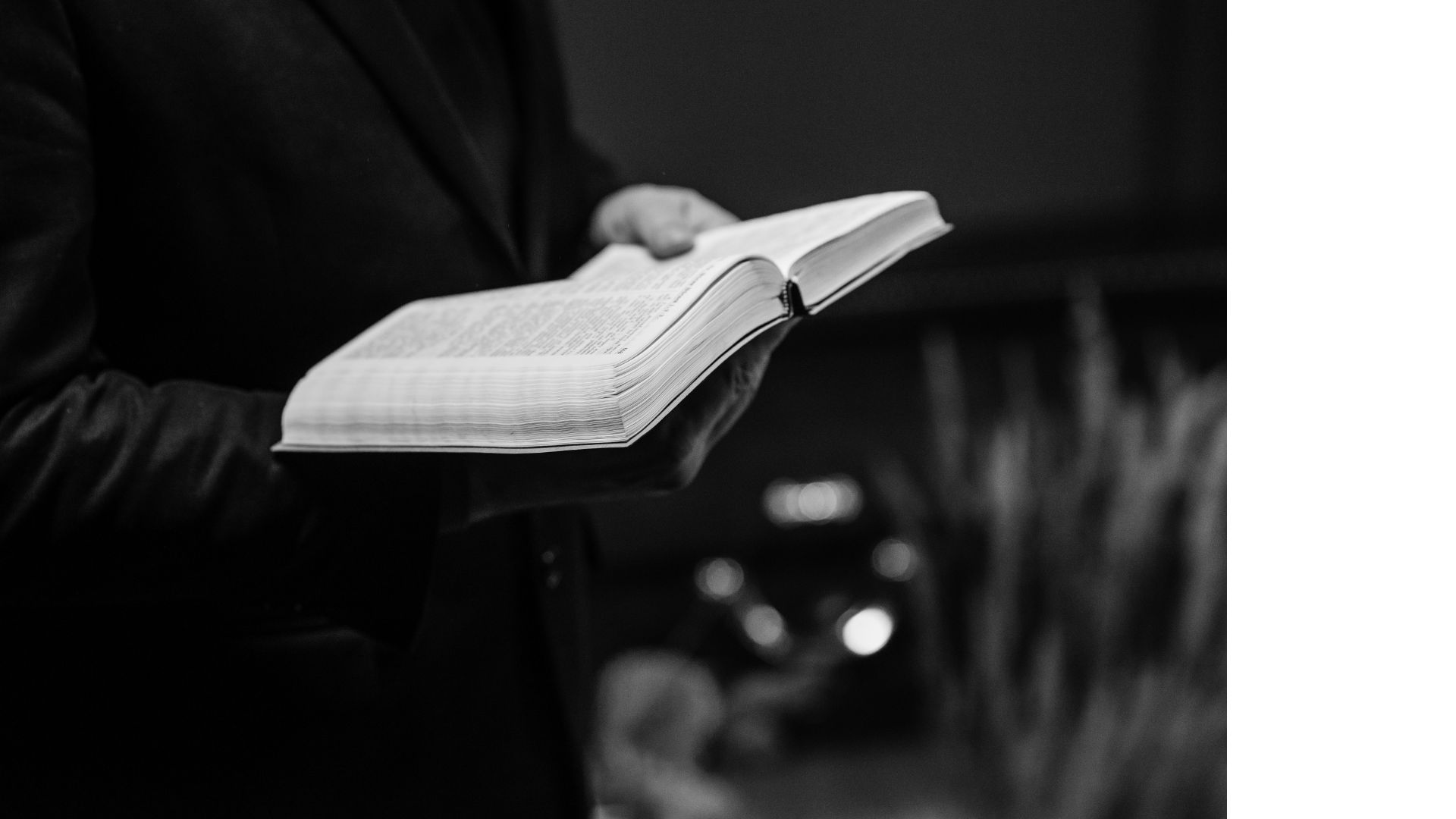 Although preaching "sermon series" has become a well-established practice in many churches, you may still wonder if it's the best option out there.
Some other ways to develop weekend sermon topics include:
Following a liturgical calendar
Teaching the Bible in chronological order
Praying for a unique, timely, inspired message from the Lord every week
While these are all great ways to plan your preaching calendar, many churches have decided to use sermon series to frame their weekend messages. Sermon series usually last 4-5 weeks (although they can be longer) and are centered around a particular topic, theme, or book of the Bible.
According to Pew Research, 9% of churchgoers in America are not satisfied with sermons in church, while 40% are only somewhat satisfied.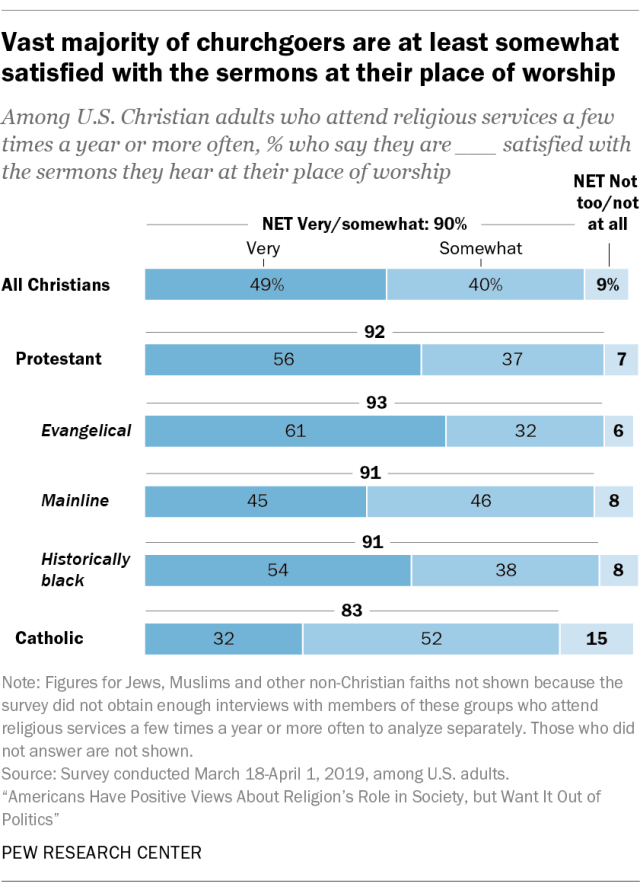 We hope to help you create a sermon series that leaves all your churchgoers very satisfied. Let's jump in.
Why are Sermon Series Effective?
Here are a few reasons why churches and pastors have decided to organize their messages into series.
Sermon Series Help People Go Deeper
Preaching through a set of truths that build on one another throughout the weeks of a sermon series can help establish an ongoing, ever-deepening understanding of a subject.
By providing members with multiple opportunities to hear and reflect on the same topic, you can draw out related concepts and help your people internalize them more deeply than they might if the topic is only mentioned once.
Sermon Series Help With Marketing and Communication
Having a series title helps you communicate in advance about what's coming up. This gets people excited and provides an additional tool to invite friends, coworkers, and neighbors.
Planning sermon series ideas in advance also allow you to develop multimedia resources like graphics, videos, social media posts, blogs, and more. In today's digital world, this is an excellent way to give your message broader reach and deeper engagement.
Sermon Series Bring Relief to Pastors and Team Members
Finally, planning out your sermon series ideas for the year takes a lot of pressure off pastors and communications and service teams since everyone has more time to get organized and work ahead.
Remember, you can still give the Holy Spirit plenty of room to direct the specifics of your message week-to-week, but the rest of your team will be grateful to have the general topic in place.
Addressing Felt Needs
If you're not familiar with the concepts of real needs and felt needs, this can be important for naming and framing your sermon series in a way that appeals to people. And in turn, as you speak to their felt needs, frustrations, and goals, you can get a deeper message across to them.
A simple breakdown of real needs and felt needs:
Real needs are the real qualities and efforts a person needs to develop or utilize.
Felt needs are their wants, wishes, hopes. Psychology dictionary defines this as a "need that is experienced consciously that may relate to a sense of deprivation or a discrepancy with the affective ideal."
So what this means for your sermon series is
A series on "How to Prosper" may be more attractive than "How to Save and Be Financially Sound"
A series on "Building a Passionate Marriage" may be more attractive than "How to be a Sacrificial Spouse"
"Get the Body of Your Dreams in 4 Weeks" may be more attractive than "Eat Vegetables and Exercise Every Day for a Year"
Ok, so the last one isn't necessarily a sermon series idea, but you see how the concept applies across the board. You'll talk about both the desired state and the qualities and habits needed to get there (even hard topics, like things you have to give up or stop doing). But the first title options paint a picture that will appeal to a person's hopes and goals.
So now that we've covered the advantages of a church sermon series, we're going to talk about sermon series ideas for your church. To help you navigate this list, we've grouped sermon ideas into categories and listed multiple examples of each.
Sermon Series Preparation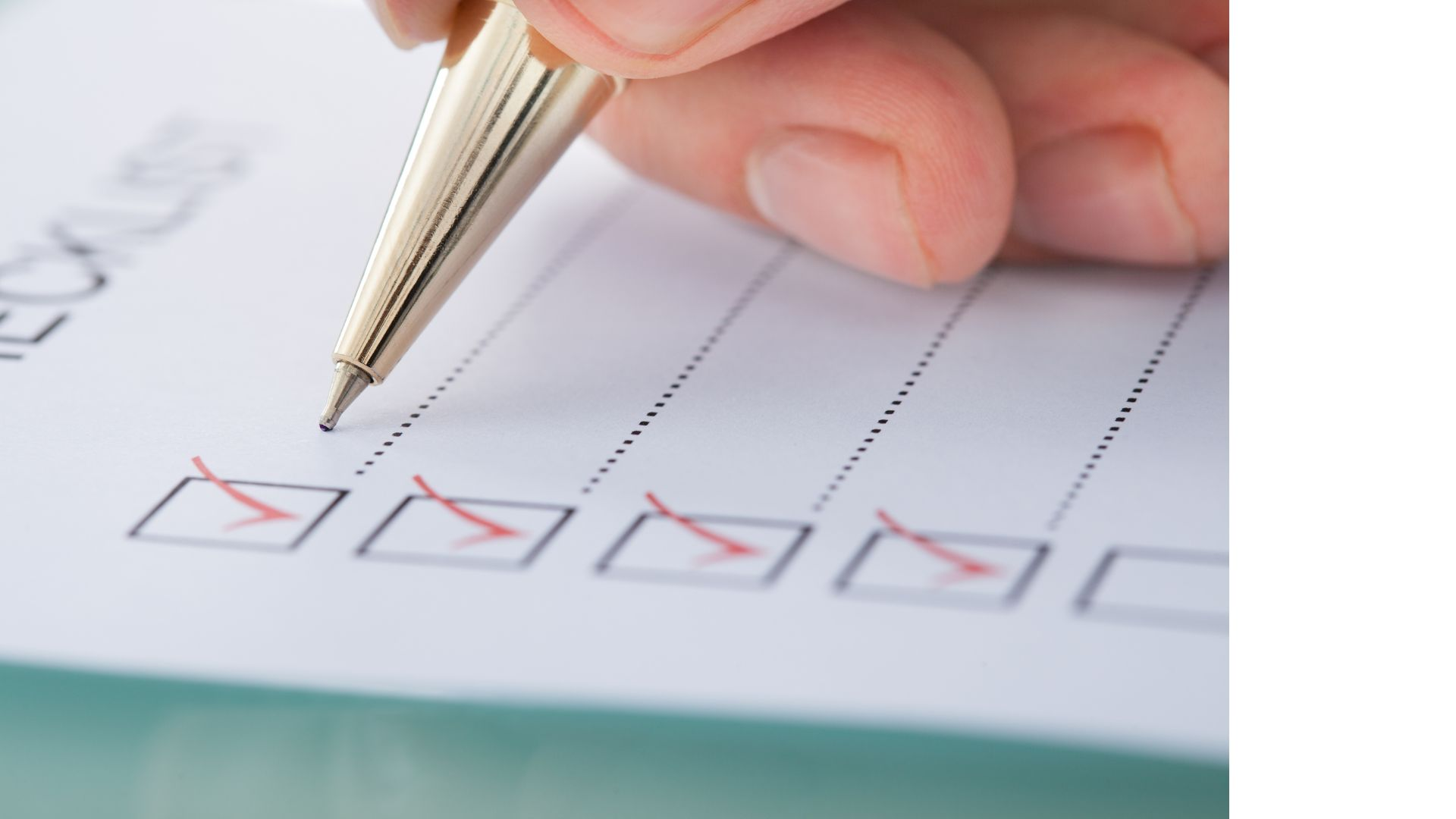 When embarking on the journey of sermon preparation for a sermon series, it's crucial to establish a preaching calendar that will guide your efforts. A preaching calendar is like a roadmap, providing a clear trajectory for your messages over a set period, typically several weeks or months.
Creating a Preaching Calendar: Before diving into the nitty-gritty of sermon preparation, start by crafting a calendar that outlines the overarching themes and topics you'll address throughout the year. This preaching calendar serves as a strategic tool, helping you maintain a balanced and comprehensive teaching plan. This calendar serves as your ministry pass, ensuring that your messages align with the spiritual needs of your congregation.
Mapping Out the Sermon Series: Once your preaching calendar is in place, you can zoom in on the specific sermon series you want to prepare. This involves selecting a theme, Scripture passages, and main points that align with the broader objectives set in your preaching calendar.
Sermon Preparation in Detail: With the preaching calendar providing direction, you can now delve into the nitty-gritty of sermon preparation for your chosen sermon series. This phase involves researching, studying, outlining, and crafting the individual sermons that make up the sermon series.
Aligning with the Preaching Calendar: While focusing on the detailed sermon preparation, it's essential to ensure that each sermon in the series aligns with the broader themes and progression outlined in your preaching calendar. This alignment helps maintain continuity and relevance throughout the year.
Reflecting on the Ministry Pass: After each sermon series concludes, take time to reflect on how it fits within the context of your ministry pass. Evaluate its impact, assess its alignment with the congregation's needs, and make any necessary adjustments to your future preaching plans.
In summary, the calendar serves as a strategic framework for your sermon series preparation efforts. It helps you navigate your ministry journey, ensuring that your messages are grounded in God's Word and reflective of God's character while meeting the specific needs of your congregation.
Topical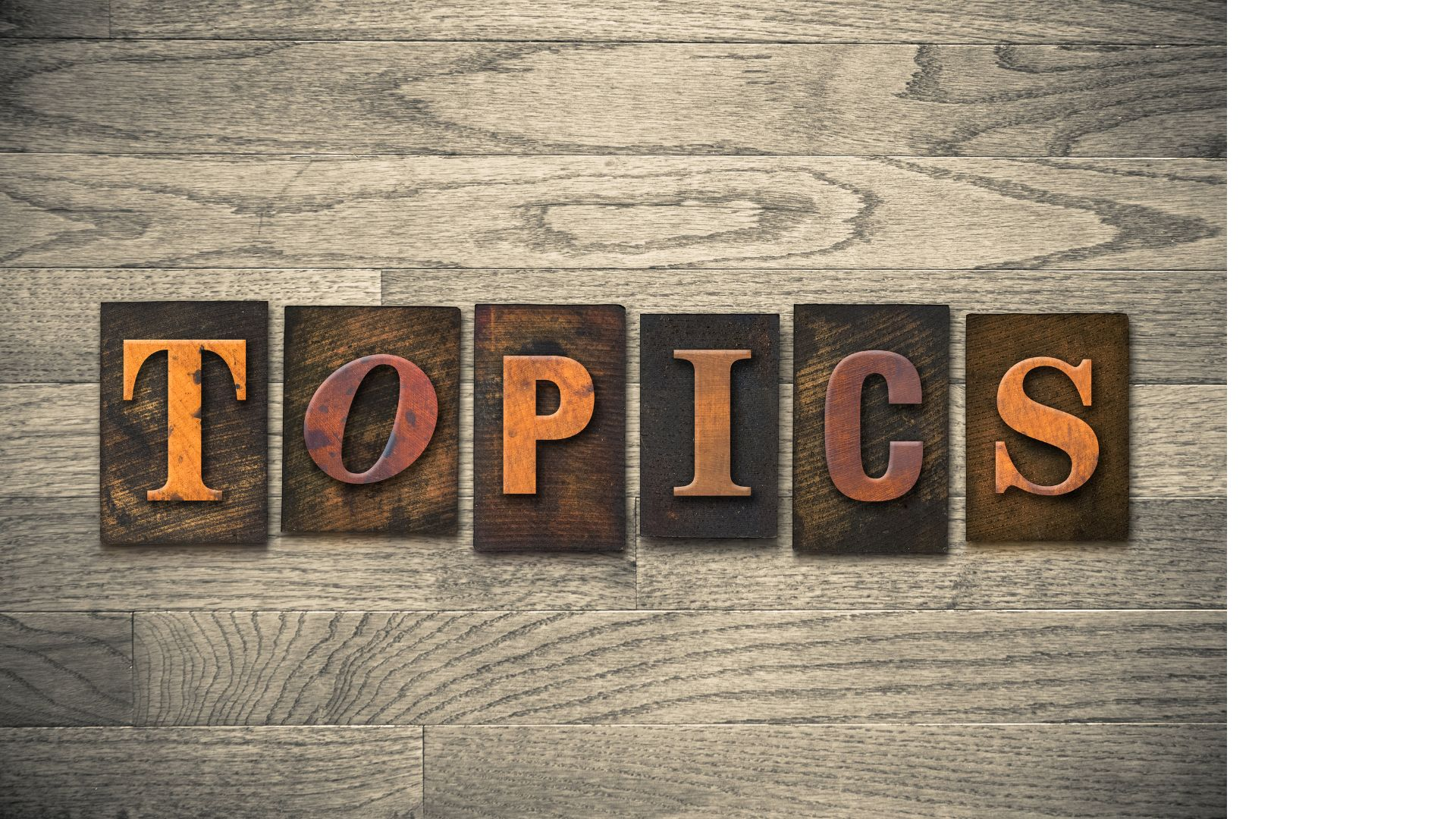 Topical sermon series ideas, as the name suggests, can cover a range of topics. They might be "How to" driven, focused on spiritual attributes and disciplines, or relate to life issues or felt needs.
Relationship Topics
Alone But Not Lonely (Healthy Single Life/Relationship with Self)
Raising a Generation of World Changers
Family Matters (Addressing challenges with family of origin, extended family)
Friendship 3.0 (Cultivating friendship in today's world)
How to Restore Broken Relationships
A Biblical Family in a Modern World
The Lost Art of Social Skills
Great Expectations (Disappointment in relationships)
Unity in Imperfect Community
For Better or Worse (Note: if you do a marriage series, how can you make it apply to everyone regardless of marital status?)
Biblical or Faith Attributes Topics
Walking with Jesus
Who is the Holy Spirit?
Peace, Joy, Faith (Fruits of the Spirit)
Fervent Prayer
How to Read Your Bible
God is ____ (Attributes, characteristics, names of God)
Abundant Grace
Time to Grow Up (Maturity, Discipleship)
Truth Seekers (Apologetics)
As it is in Heaven
Life Topics
Financial Freedom
Healing in a Broken World
The Shame Game
Faith at Work
Under Pressure (Mental Health)
Over It (Freedom and Breakthrough)
Big Transitions (Navigating Major Decisions)
How to Be Healthy
Hearing God's Voice
Walking with Wisdom
If you're looking for Bible verse to use during a sermon series on giving or offering time, check out these 20 offering scriptures.
Book of the Bible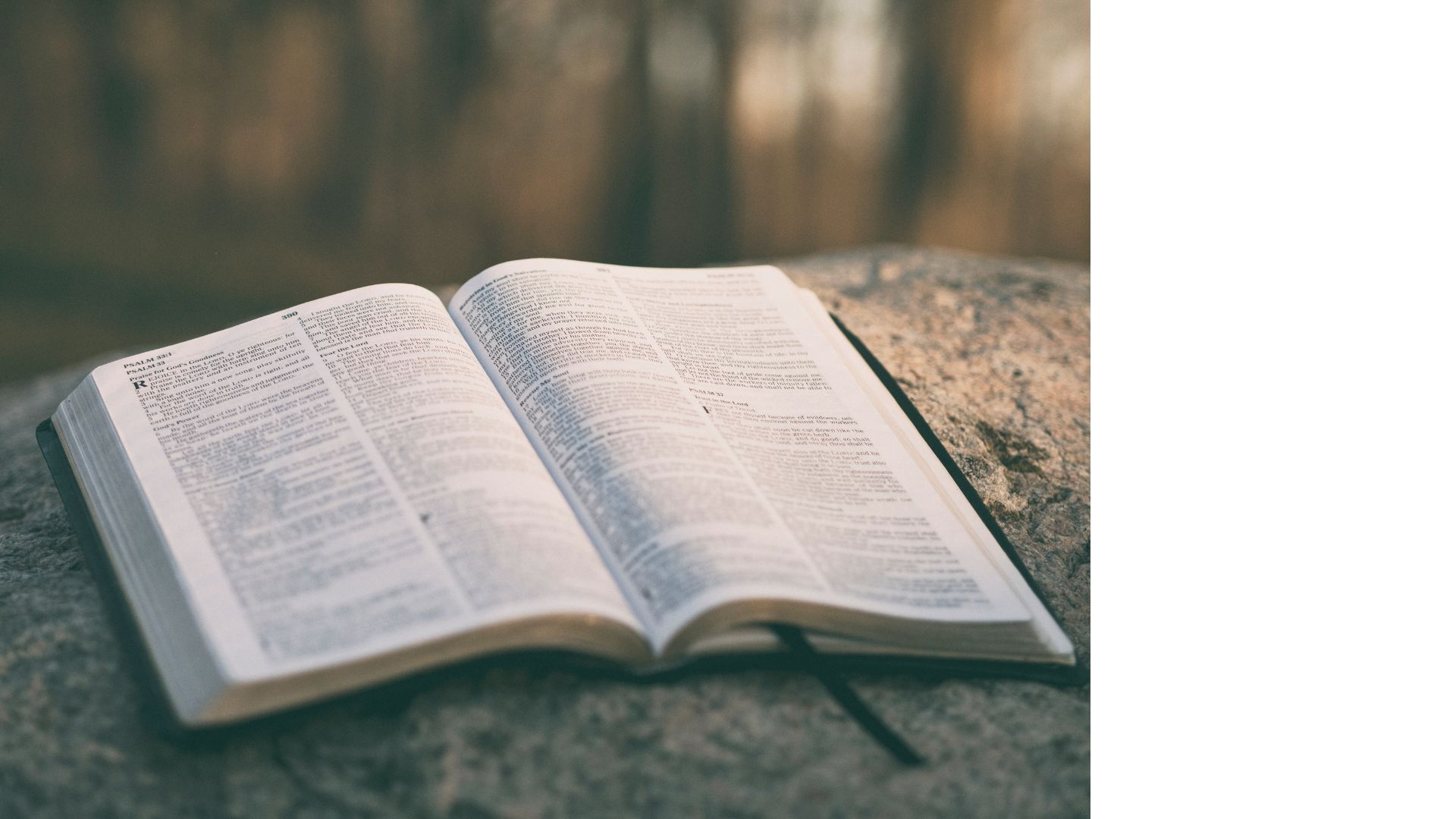 You always have 66 sermon series ideas available to you – just take a book of the Bible and break it down over several weeks. Some books may feel easier to access, and shorter books fit neatly into a 4-5 week series. However, church members appreciate it when their pastor can help them understand a more challenging book (Leviticus, Ezekiel, or Revelation perhaps?).
You can pair a book of the Bible series with a topical theme from that book, for example:
Suffering/Why Do Bad Things Happen to Good People? (Job)
Navigating Wilderness Seasons (Exodus)
Courage (Joshua)
Standing Out From the Crowd (1 Kings)
Without Compromise (Daniel)
Trusting God's Timing (Esther)
Walking with Jesus (Gospels)
A Vibrant Church (Book of Acts)
Joy in Every Circumstance (Philippians)
God is Love (1 John)
Also, consider exploring a biblical character, which is another angle for Bible-based sermon series. Some people are mentioned in a single book or story and others across multiple books, such as Abraham, Moses, Joshua, David, John the Baptist, Peter, and John.
Finally, you can teach about Jesus and preach the gospel through a variety of sermon series such as:
Hope is Born (Jesus' Birth)
I'm a Follower (Jesus' Disciples)
Servant Leaders (Jesus' Leadership)
Signs (Jesus' Miracles)
The Master Storyteller (Jesus' Parables)
Upside Down (Kingdom Principles)
What Jesus Said (Jesus' Teachings)
Breakthrough (Jesus' Death and Resurrection)
Church Vision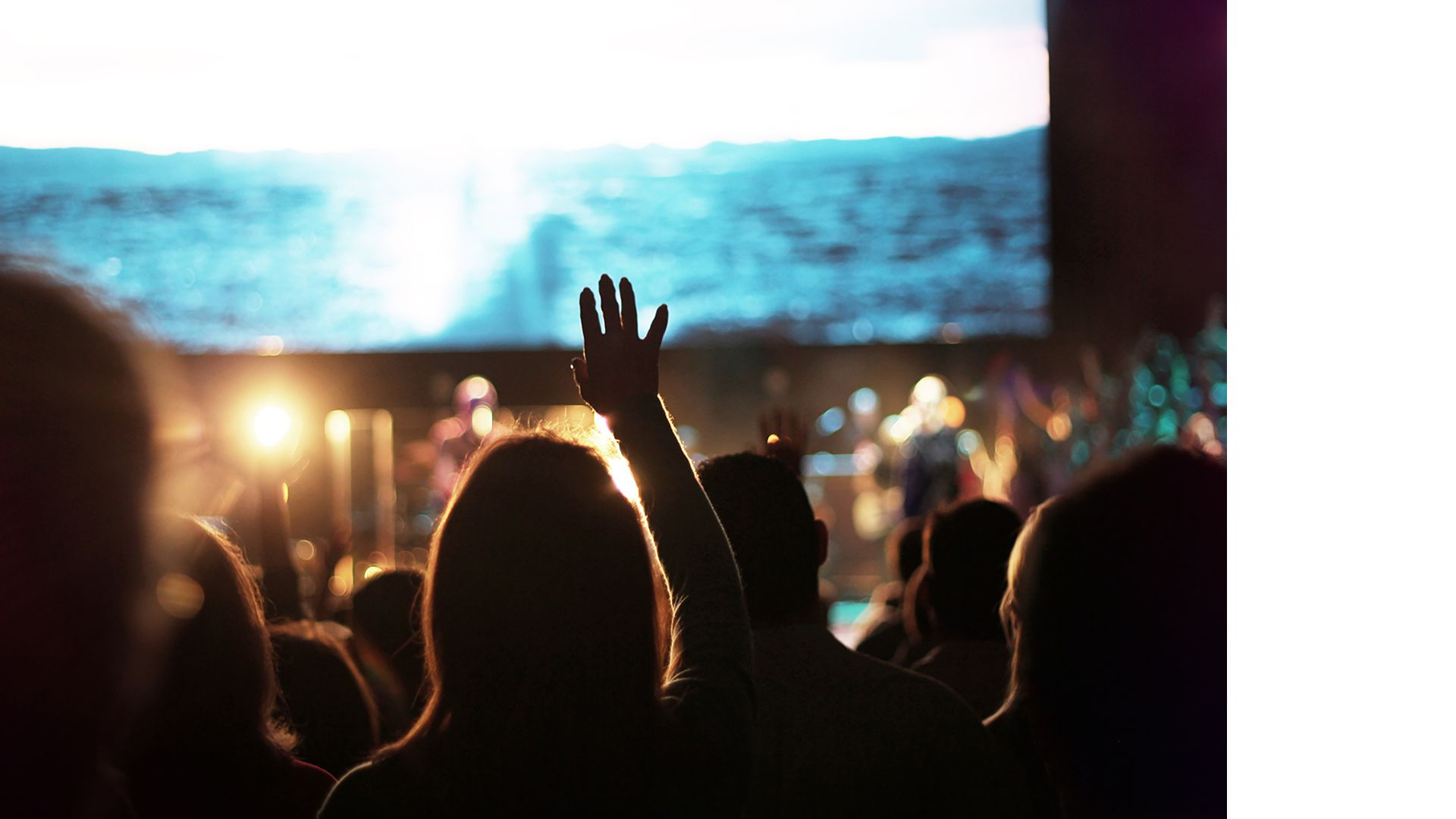 Hopefully, you keep your mission, vision, and values in front of your church year-round, woven into your messages and announcements. But it can be beneficial to take a sermon series or two each year to focus on your church vision or an aspect of the mission and fabric of church life. This can align both new and veteran members to the church vision and see how they play a role.
These types of sermon series ideas may include:
Church Vision (Overall or specific to the year)
On Mission (Core Values and Mission)
What it Means to Serve (Volunteer/Serve teams)
Connected in Community (Small Groups)
Empowering the Next Generation (Kids and Youth Ministry)
Go Out (Outreach, Missions, Serve the City)
Modern Day Evangelism
Blessed and Generous (Tithing)
Deeply Rooted (Discipleship)
Building a Legacy – A Church that Lives Beyond Us
Trending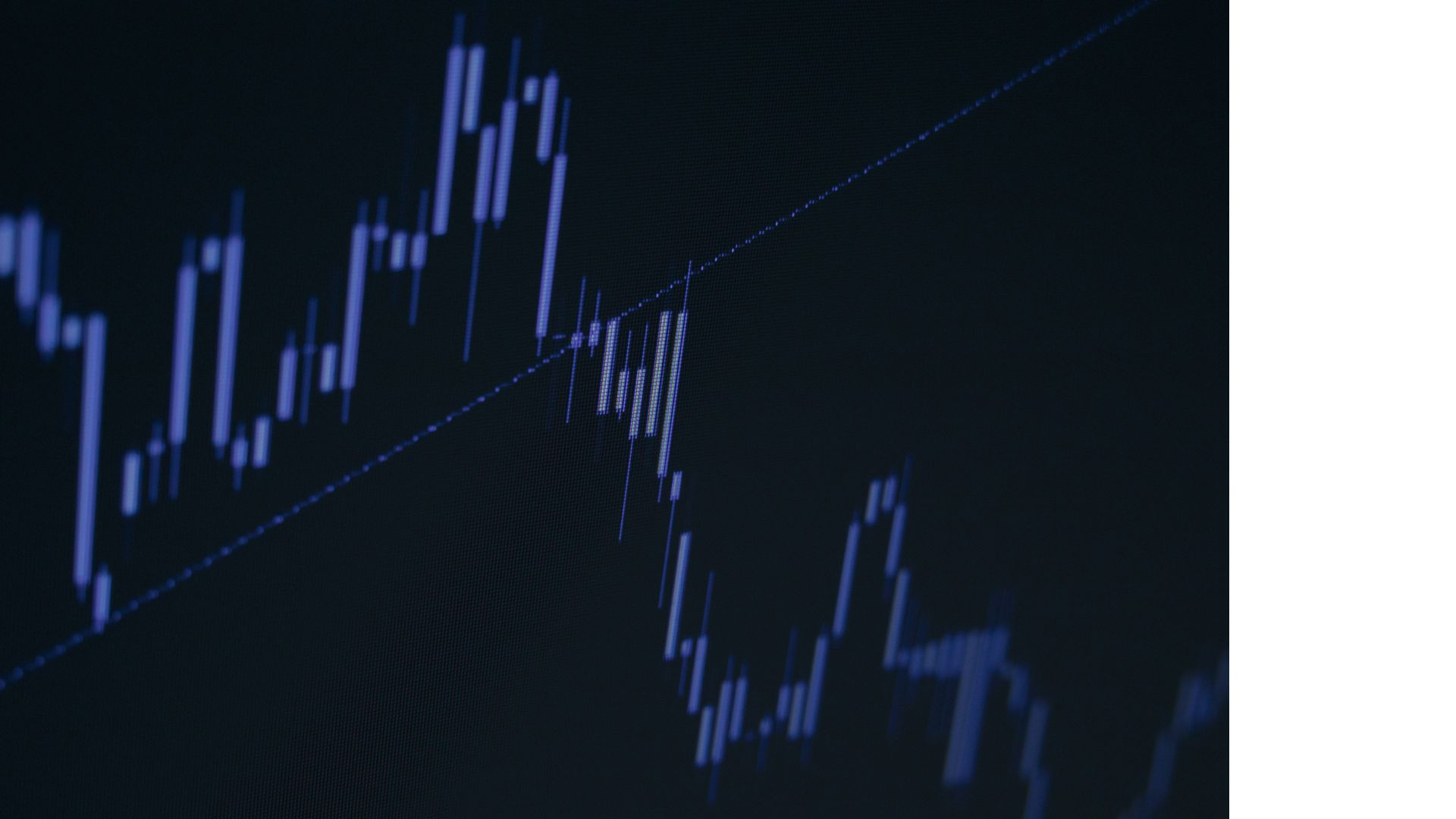 Hot topics can be tricky to address from the pulpit because you risk being criticized for what you say…but you can also be criticized for saying nothing at all.
How do you know when to address a trending topic? Sometimes a sermon series isn't the best answer. A simple prayer during service is often more effective when addressing politics, socially charged disagreements, or current events.
Instead of feeling obligated to make a personal commentary, you can rise above the details, stick with biblical truth, and pray God's will and wisdom for everyone involved.
An example of a trending topic from a few years back is the 50 Shades of Grey book and movie (based on themes no one wants to talk about in church). This craze prompted some sermon spinoffs such as 50 Shades of Nay and 50 Shades of They. Although playing off a topic "everyone is talking about" may have its benefits, the downfall is that it can feel gimmicky.
In addition, you're letting the world set the agenda for what you're talking about, which can appear backward.
So you don't necessarily want the trending topic to be the name and focus of the sermon series. Instead, you could start with a foundation of biblical truth you'd like to teach on and address how timely issues relate.
Sermon series ideas that could incorporate trending or timely issues include:
Stop the Scroll (Technology Addiction)
Influencers (Social Media vs Reality)
Who Do You Say I Am? (Identity)
Lonely Places (Isolation and Loneliness)
The Talk (Purity)
Civil Conversations: How to Relate When You Disagree
A God of Justice (Justice and Restoration)
Cultural Compromise (Living Biblical Values)
What Would Jesus Ask? (How Jesus addressed controversial topics with questions and conversation)
Seasonal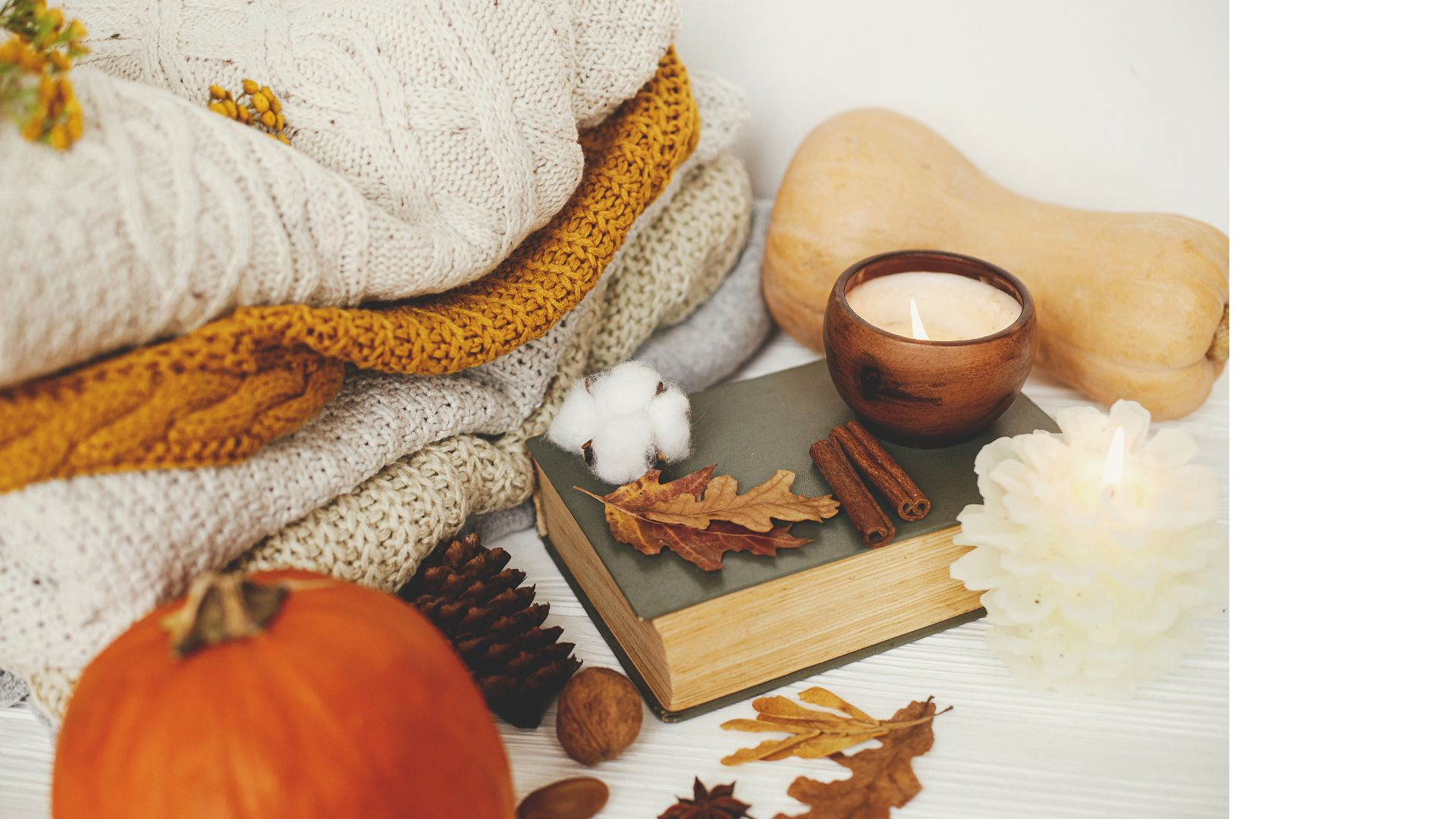 The final category includes topics that are seasonal or related to holidays. Although you don't want to be overly predictable (like doing a series called "Relationships" every February), it's helpful to be in sync with the topics on peoples' minds.
People also typically have a rhythm to their year. There are times they feel more energized, and seasons when they're more reflective and restful. This partly has to do with seasonal changes (which may vary depending on where you live), the school calendar, and cultural themes throughout the year.
Here are some sermon series ideas tying into seasonal themes as you walk through the calendar:
Spiritual Fitness Goals (January and New Year Resolutions ideas)
The Power of Fasting and Prayer (January)
Well Loved (February and Relationships)
Soul Detox (Spring Cleaning or Fresh Start)
Lent (Life of Christ and Easter Focus)
Back to School (Next Generation or Learning Focus)
Enough (Gratitude and Thankfulness)
Traditions We Love (Christmas sermon topic ideas)
Another idea for your sermon series is to use popular songs, movies, or stories to title your weekly messages. For example:
Summer Soundtrack
Summer Blockbusters
Carols
Christmas Classics
Christmas Stories
Tips and Tricks on Preaching a Sermon Series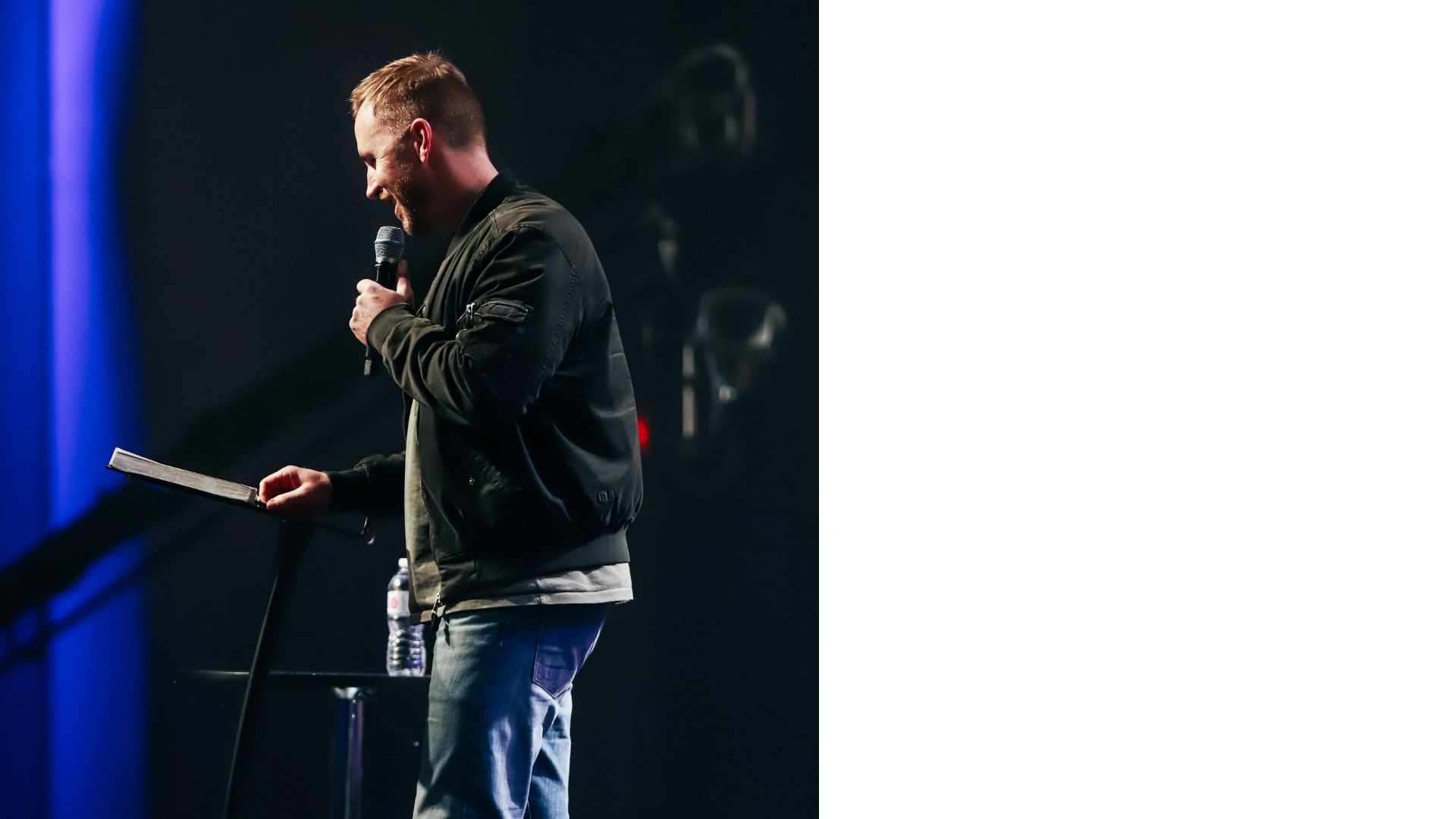 Preaching a sermon series can be a powerful way to engage your congregation and explore a particular theme or topic in-depth. Here are some tips and tricks to help you effectively prepare and deliver a sermon series.
Before Preaching
Prayer and Preparation: Begin with prayer. Seek guidance and inspiration from God through prayer before you start planning your sermon series. Start early. Begin preparing well in advance to allow time for thorough research and thoughtful reflection.
Selecting a Theme: Choose a relevant and compelling theme that resonates with your congregation's needs and interests. Ensure the theme aligns with the biblical message and teachings.
Outline Your Series: Plan an outline for the entire series, including the main points or topics you will cover in each sermon. Consider the logical flow of the series to build a coherent and progressive message.
Study and Research: Dive deep into Scripture:. Carefully study the relevant passages and verses related to your theme. Consult commentaries, theological resources, and trusted scholars to gain a comprehensive understanding.
Practice and Rehearse: Rehearse your sermons multiple times to become familiar with your content and delivery. You can even record yourself and review the recordings to identify areas for improvement.
Pray for Impact: Pray for the Holy Spirit's guidance and for the hearts of your congregation to be receptive to the message. Trust in God's work to bring about transformation and spiritual growth.
Promote and Build Anticipation: Create promotional materials and use various channels to inform your congregation about the upcoming sermon series. Build anticipation by sharing teasers or introductory messages in the weeks leading up to the series launch.
While Preaching
Engage Your Audience: Understand your congregation: Know your audience's demographics, interests, and spiritual needs to tailor your messages effectively. Incorporate real-life stories, anecdotes, and relatable examples to connect with your audience.
Variety and Creativity: Mix up your sermon formats: Incorporate different styles, such as expository, topical, narrative, or character studies, to keep things fresh and engaging. Use multimedia, visuals, and props when appropriate to enhance your message.
Consistency and Cohesion: Maintain consistency in your sermon series by using a common thread or central message throughout. Refer back to previous sermons in the series to reinforce key points and create a sense of continuity.
Application and Practicality: Provide practical applications: Offer actionable steps or suggestions for how your congregation can apply the sermon's message to their lives. Encourage discussion and reflection within small groups or study sessions.
Interactive Elements: Incorporate opportunities for audience participation, such as asking questions, inviting personal testimonies, or conducting Q&A sessions.
After Preaching
Feedback and Adaptation: Be open to feedback. Encourage congregation members to share their thoughts and questions, and be willing to adapt your approach accordingly. In addition, you'll want to stay flexible. If current events or pressing issues arise during your sermon series, be willing to address them within the context of your theme.
Evaluate and Reflect: After the sermon series concludes, take time to evaluate its impact and gather feedback from your congregation. Reflect on what worked well and what could be improved for future sermon series.
Remember that the goal of a sermon series is not only to inform but also to transform lives and draw people closer to God. With careful preparation, prayerful consideration, and effective communication, your sermon series can have a lasting impact on your congregation.
Resources for Sermon Series Ideas
Finally, we want to share a few additional resources to help you brainstorm your next sermon series. In addition, some of the sites offer free or paid graphics packages to help your team.
Sermon Series Ideas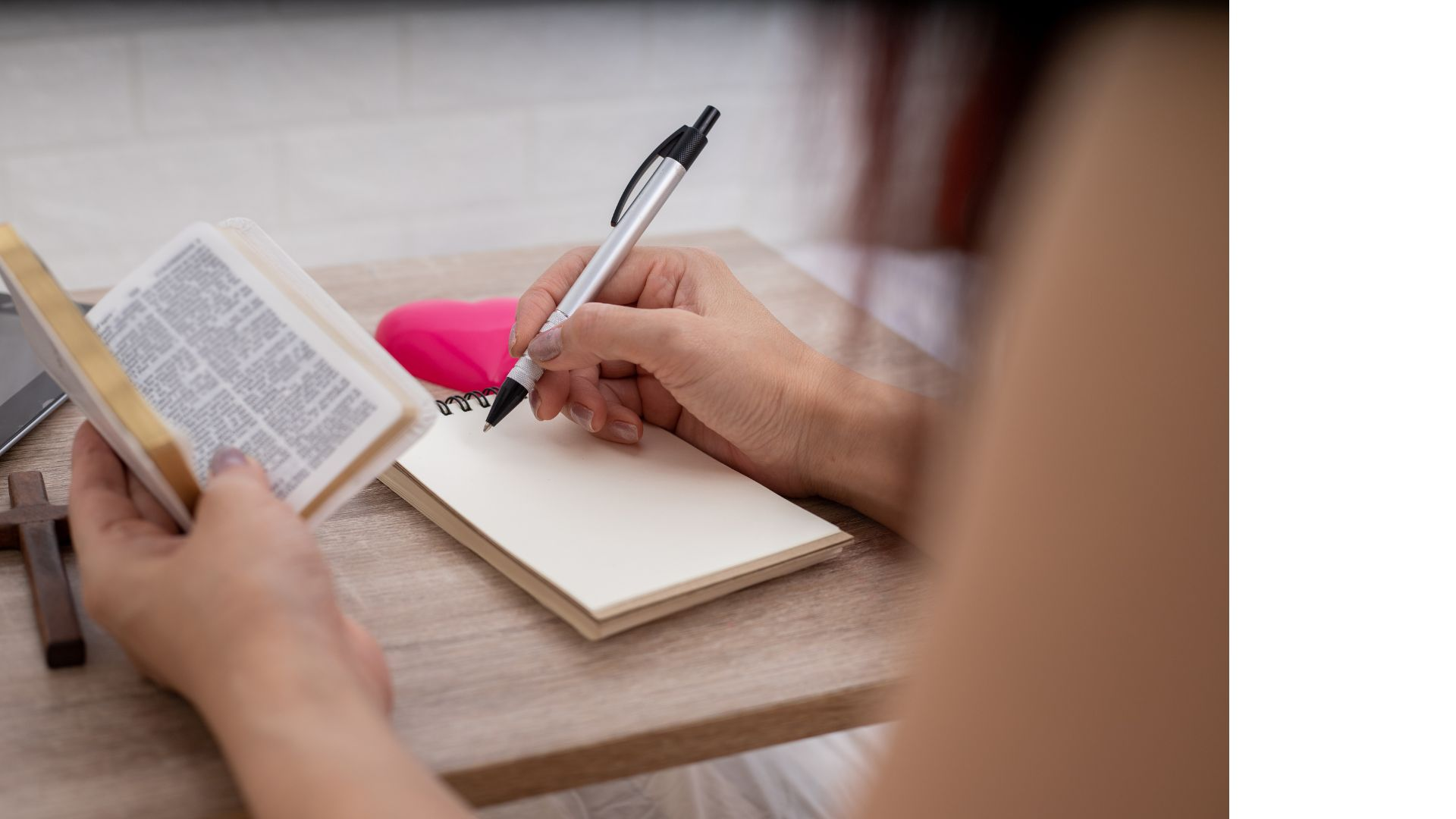 In conclusion, the power of a well-crafted sermon series lies not only in its ability to draw people into your church but also in its potential to deepen their spiritual journey. By addressing relevant topics, offering biblical wisdom, and fostering a sense of community, these sermon series ideas can be a beacon of inspiration and transformation.
Remember, it's not just about attracting a crowd; it's about nurturing faith, fostering connection, and guiding individuals on their unique paths of spiritual growth. So, as you embark on your sermon series journey, may your messages resonate with hearts and minds, drawing people closer to God and to one another, creating a vibrant and thriving spiritual community.
We would love to hear from you. Comment below and let us know: Which of your sermon series have resonated the most with your church members?
Further Resources on Sermons