Every church needs to get serious about how easy their church is to find online. 
And one essential way to do that is to make sure your local SEO is dialed in.
Sadly, we see many of the same mistakes when it comes to Local Searches for churches.
Here are nine reasons your church isn't appearing in local searches
Incomplete Google My Business Listing
Get out there and claim your church's Google My Business listing. Once you have it claimed, all you need to do is complete all the information fields available. Add service times and office hours. Don't forget the pictures.
No Church Reviews
Most leaders feel weird about asking people to review your church online. Think of them instead as testimonies. Ask your members to share them online.
Not Responding To Bad Reviews
At some point, you will get a bad review. Don't panic. The most important thing to do is to respond to the review in a way that acknowledges the concern and doesn't encourage more people to comment.
No Local Directory Listings
Being listed on local directories is a key to being found on local searches. Did you know that there are at least 77 different directories on which you can build profiles? Consider using a service to make sure your church is listed in all of them.
Stuffing Keywords
It used to be that you could just use the name of your city and the word "church" a lot on your website, and you would come up in searches. Now the algorithms are wise to that trick, and it will hurt you. It's essential to use keywords but naturally use them.
Inconsistent NAP
NAP stands for name, address, and phone number. You must include that information in the same format everywhere on the web. Minor variations can make search engines think they are dealing with multiple organizations, which will hurt your rank.

Slow Site
Site speed plays a critical role in all SEO efforts. Do everything in your power to speed up your church website, and you will see an impact on your organic search traffic.
Bad Image Quality
Bad images also affect how often search engines will deliver a link to your site. If you use grainy photos and images that are not sized correctly, it will hurt your odds of being found.
High Bounce Rate
A bounce rate is a metric for the number of people who get onto your church website, see only one page, and then click off the site. It is an indicator that they may not have found the content very engaging. When you have a high bounce rate, search engines will deliver your content less often, and it will hurt your Local SEO performance.
More On Local SEO for Churches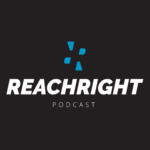 About The Author