Church planting is hard. 
Time is short, finances are thin, and facilities can be hard to navigate.
But without a doubt, the biggest challenge for most church planters is building a crowd.
As you work toward your launch date and beyond, getting new people to connect with your church plant takes a very specific strategy.
To help, we created this church plant marketing plan.
While marketing can never replace personal connection and invitation, the right plan can prepare the way for a thriving church plant launch.
Get A Logo
Before you do any other marketing, you need a church logo.
A good logo is easily identifiable and will help people instantly recognize your church.
Your logo needs to be first because you will use it on every other marketing piece in this list.
Skip this step, and your marketing will always feel disjointed.
Build A Website
Your website is the church plant's home base. It is the closest thing you have to a building until you officially launch.
While a church website tells the story of what the church is about, a church plant website is a tool for casting vision. It tells the story of what the church plant can become.
You must get your church website done right. Your website is one area that you can't skimp. Everyone will be on your website before they decide to be a part of what God is doing in your church plant.
Set Up Your Socials
Getting your social media dialed in is a crucial part of a church plant in today's culture.
You will want to claim your church name on every platform available to you. It doesn't cost anything, and you don't have to use all of them. You just want to make sure your name is the same across all platforms if possible.
Then you will choose the platforms you want to invest your time. We recommend Facebook, Instagram, and Youtube to start.
Remember that it's impossible to be engaging on every platform when you are starting. Choose the ones you like best and run with them.
Start Creating Content
Content is marketing. Every time you put out a piece of content, whether it be a launch video, a blog post, a scripture graphic, or anything in between, you are getting your name out there. People who see that content will start to recognize it, and it will help make people more familiar with your church.
Video is a great content format, but don't overlook the power of writing.
Your best bet is to figure out what you are best at. If you're great at design, do graphics. If you are good in front of the camera, do video. Use the way God gifted you and your team to create great content.
Create A Google Business Profile
A Google Business Profile is one of the first things people will now see when searching for churches in their area. This profile is what drives results on the Google Map Pack.
As soon as your church plant lands on a location to start gathering, add that to your profile. Even if your first service is months away.
The sooner you establish your Google Business Profile, the sooner your church will appear in searches like "Churches Near Me."
Use the Google Grant
Many church planters aren't aware of this, but Google gives a grant to nonprofits worth $10,000 every month in free ads.
You can use this grant for search ads on the Google Ads platform. This means you can claim free money to spend on ads that will pop up when people search for terms relevant to your church.
$10,000 is more than most church plants' entire monthly budget, so claiming this and using it can be a real score.
Check out our free tool to see if your church qualifies.
Run Targeted Facebook Ads
After taking advantage of the Google Grant, the next place to invest is in Facebook Ads. This platform allows you to target users on Facebook, as well as Instagram and many other Facebook partners.
The great thing about Facebook ads is that they allow church plants to target very specific types of people. This means that your church doesn't spend your limited budget on ads to people who are not good candidates for your church because they live too far away or don't speak your language.
Invest In Signage
Signage is an essential part of your launch day marketing. Good signs pointing people to kids, worship, guest, and restrooms are vital.
It would be best if you also had signs out on the main road. Even if you are only renting your facility for Sunday mornings, seeing a big sign on the road will help everyone who drives by become familiar with your church.
Buy Some Swag
Finally, church plants need some swag. T-Shirts, Hats, Pens, Coffee Cups, and Tumblers are great ideas. They aren't cheap, but they will help get your brand out there.
If they are well designed, coffee cups and tumblers make for a great visitor's gift as well.
If people use it, money spent on swag is well spent.
Further Reading – Church Plant Marketing Plan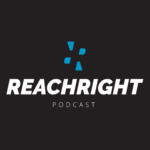 About The Author