When should churches post on social media?
Some people believe they should post when they think of some good.
But for most of us, that means we will rarely post, if at all.
That's not the right way to build a social media presence.
Every social media strategy needs a schedule.
And in today's episode, we want to help you fine-tune a plan for your church.
We hope it helps your church reach more people and grow.
Sermon Sunday
If you can pull it off, Sunday is the perfect day to post your sermon on social channels. Whether you live stream or record and edit, this one is a no-brainer. Just be sure you have someone ready to respond to comments on Sunday. That's what makes social media social.
Message Clip Monday
Monday is a great day to do a follow-up from your message the day before. This time, instead of the whole sermon, consider a 60-second clip of the most impactful part of the message. Sometimes adding some music to the background can help drive the point home and help increase engagement.
Testimony Tuesday
Testimonies have always been an essential tool for churches. They build credibility and help us find ourselves in the stories of others. They are perfect for social media channels. When possible, video testimonies are best. They don't have to be conversion testimonies. Answered prayers and ministry team interviews work great as well.
What's Up Wednesday
Wednesday is your spot for announcements. Many churches make the mistake of posting this content several times per week. Remember, your social platforms are not the same as your church bulletin. Once a week, it is appropriate to talk about what's happening at the church and things to look forward to. The middle of the week is an excellent spot for that.

Throwback Thursday
We have all seen throwback Thursday posts before. They keep things fun and light-hearted. Posting a picture of members and leaders from years ago can be a great addition, and followers will get a kick out of it. Just remember that the church's social account is more significant than any one person. Change up who you are featuring each week.
Fun Question Friday
It is so important to include more than just information in your social post. A fun question is a great way to create interaction on social media. Questions like "What is the best flavor of ice cream?" or "Who is the greatest superhero?" are great to get a conversation going. Not every post needs to be deep and spiritual.
Scripture Graphic Saturday
Finally, Saturdays are a great day for scripture graphics. These are inspiring images with a verse overlayed on them. Using a site like Canva, you can create them in a couple of minutes. Scripture graphics are very easy for followers to share. Some churches like to include scripture from the following day's sermon to give people a taste of what's to come.
More on Building A Social Media Schedule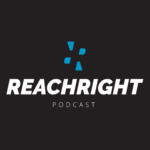 About The Author