If you were going to build a church website from scratch in 2023, how would you do it? What would you focus on, and what features would you include?
As technology advances, some elements of outstanding website design stay constant, while other factors and expectations shift.
If you're building a church website from scratch in 2023 or revamping your current site, we've got some advice on what to focus on below!
10 Key Factors For Building a Church Website in 2023
If it's time to update or replace your website, or do a thorough website audit and edit, keep these ten factors in mind.
1. Design the website for your intended audience
Your current church members are guaranteed to visit your website regularly to double-check service times, event info, and find the information they need.
But your current church members aren't the primary audience; you're trying to reach people who are new to your church.
So as you plan out your website, think through the questions and lens of a first-time visitor.
What essential information do they need?
What Christian terms and insider lingo would be confusing?
Are you overwhelming them with too much info? That brings us to point number two…
2. Clean design and navigation
Simple is better. People should be able to find what they're looking for quickly and easily.
Your site navigation should be logical, and your pages shouldn't be overloaded with text or too many images. Instead, stick to a clean, minimal design that is easy on the eyes and has plenty of white space.
If you need your current members to access large amounts of information on the website, try to keep that in a separate membership area so it doesn't overwhelm new visitors.
3. Video content
Video content is dominating social media and becoming a standard feature on many church websites. Stock photos are a definite no-no, but even quality original photographs don't have the same impact they used to – people want to see your church live and in action.
When you build your church website, think about incorporating video. For example, you might include weekend experiences, church life such as small group meetings and outreach projects, sermon clips, or a welcome from the pastor.
4. Online sermons and experience
When the 2020 pandemic hit, churches had to shift everything online. And the online-first paradigm seems to be here to stay.
People expect to find online services and virtual church options on your website. Some might have lingering health concerns, prefer online, or be too far to drive.
In addition, people will want to check out your church thoroughly before they load up the car for an in-person visit.
So as you build your website, be sure your church's online service experience is prominent. Also, make it an interactive experience where they can connect and get involved, not just watch a sermon recording.
5. Build an interactive church website
People expect personalization and interaction. So landing on a static church website that reads like a brochure isn't very appealing.
How can you build a church website focused on the visitor experience? Your content should provide options, address relevant topics, and create a dynamic experience.
A few popular ways to do this for 2023:
Create a church blog with topical concerns and helpful resources
Include carousels, displaying content in a scrolling format
Use a chatbot to interact with website visitors and answer their questions
6. Mobile-friendly design
In today's world, people are accessing the internet ever more frequently from their mobile devices. In fact, 63% of website traffic comes from phones and tablets. That number will be 70% before you know it!
Also, Google favors mobile-friendly sites in their search results, so focusing on a responsive and mobile-first experience is crucial for SEO.
7. Page speed and website load time
One of the top factors for user experience and website optimization is page speed and website load time. We're talking 2-3 seconds in terms of attention-span. People don't have patience for anything longer, and they'll click away.
To ensure your site loads quickly, you need the right hosting, optimized images, videos, and proper coding.
8. Choose the right platform
There are a ton of different website platforms and hosting companies out there. Although it can be tempting to go with the cheapest or newest, flashiest option on the market, do your research and choose the best platform for your needs.
The most popular website platforms include WordPress, Squarespace, and Wix. All three have pros and cons, so take the time to read reviews and compare features before deciding.
Also, check out our podcast on the pros and cons of Squarespace vs. WordPress.
9. A .church domain name and hosting
Your domain name is your address on the internet. It's how people find your website, so it's important to choose something easy to remember and spell.
A .church domain extension, is perfect for churches and becoming increasingly popular. It's easy to remember and clearly shows what your website is about.
You'll also need to choose a hosting company. Hosting companies store your website's files and information on their servers and make it available to people who want to view your site. But, again, do your research and remember that cheaper isn't always better.
10. Solid SEO strategy
A solid SEO (Search Engine Optimization) strategy is a must to ensure people can find your website. This includes optimizing your website's content, using the right keywords, and ensuring your site is mobile-friendly and loads quickly.
You can do some of this yourself, but we recommend working with a professional SEO company to ensure you use up-to-date best practices.
SEO is an ongoing process, so it's essential to continually monitor your website and adjust as needed.
Ready to Build a Church Website in 2023?
These ten steps will help you create a church website that's user-friendly, informative, and engaging.
If you're seeking more extensive help with website building and optimization, reach out to our team for more info on church website design.
More on Building Church Websites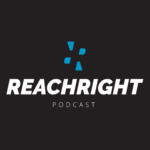 About The Author