WordPress vs Squarespace: it's a common debate for those trying to choose the best platform for their website. WordPress has been around longer, but Squarespace is gaining popularity for its user-friendly interface and modern designs.
So which one is the best option for church websites?
We're going to discuss the significant advantages of each platform to help you make the best decision for your church website. The results may surprise you!
Basics of WordPress vs Squarespace
WordPress is a content management system (CMS) that enables you to create a website from scratch or with the help of a WordPress theme. Squarespace is a drag-and-drop website builder that lets you create a site without having to touch any code.
It's also worth noting that WordPress.com and WordPress.org are two different platforms that are often confused. WordPress.com is a blog hosting service that is owned and operated by Automattic.
On the other hand, WordPress.org is an open-source content management system (CMS) that anyone can use for free. While WordPress.com offers a limited set of features, WordPress.org allows users to install custom plugins and themes to create a unique website.
Additionally, WordPress.org allows users to host their website on their own server, giving them complete control over their site. For these reasons, WordPress.org is the preferred choice for businesses and developers who need more flexibility and control over their websites.
Now let's dive into some specific advantages of each platform.
Ease of Use
Since WordPress is a CMS, it's more complicated than Squarespace. First, you need to install WordPress on your web server, and then you can choose from thousands of WordPress themes to design your site. Once you've selected a theme, you can start adding content and customizing the look of your site.
If you're uncomfortable working with code, then WordPress might not be your best platform. WordPress does have a learning curve, but once you get the hang of it, it's relatively user-friendly.
Squarespace is a drag-and-drop website builder, so it's much easier to use than WordPress. With Squarespace, you can create a website without having to touch any code. Squarespace is a great platform for those who want to build a website quickly and easily.
Bottom line: Squarespace is a clear winner for ease of use. Anybody can jump in and build a website in no time.
Design
WordPress has thousands of themes to choose from, so you're sure to find a design that suits your needs. WordPress themes are typically very customizable, so you can change the look of your site to match your church's branding.
Squarespace also has a healthy selection of templates. Although they are not as customizable as WordPress themes, Squarespace templates are very modern and sleek, so you might be able to find a design that you love.
Bottom line: When it comes to WordPress vs Squarespace, they both offer attractive templates, but WordPress has more options, and the themes are more customizable.
Flexibility
WordPress is a very flexible platform. With WordPress, you can add any functionality to your website with the help of plugins. Right now, there are just under 60,000 plugins featured in the WordPress Plugin directory. There are options for everything you could think of, from contact forms to e-commerce.
Check out our post on 8 Best WordPress Plugins for Churches.
Squarespace is not as flexible as WordPress because it doesn't have as many features and integrations. However, Squarespace does offer a few e-commerce features, and you can use some plugins to add additional functionality to your Squarespace website.
Bottom line: WordPress is more flexible than Squarespace. Although it takes more effort to set up and maintain, your customization options are endless.
Search Engine Optimization (SEO)
Regarding SEO, when it comes to WordPress vs Squarespace, there are some key differences between the two platforms. First, WordPress is a self-hosted platform, so you have complete control over your website's code. You can make changes that can improve your site's ranking on search engine results pages. WordPress also has a number of plug-ins that can help you optimize your website for SEO.
Squarespace does offer some basic SEO features. For example, sites come with an XML sitemap and free SSL certificates. In addition, all themes are responsive, making them mobile-friendly (a significant factor for SEO).
Bottom line: If you talk to SEO experts, they usually agree that WordPress is the better platform for SEO.
WordPress vs Squarespace Pricing
WordPress is a free and open-source platform, so you can use it to create a website at no cost. However, you must pay for web hosting and a domain name. Additionally, if you want to hire someone to help you design and develop your WordPress website, you'll need to factor in those costs.
Squarespace is a subscription-based platform, so you'll need to pay a monthly fee to use it. The cost of Squarespace depends on your chosen plan but ranges from $16-49 per month. See the full features of Squarespace plan options here.
WordPress costs can vary widely. However, for a low-budget website, you can usually find domain names for $14.99 a year and web hosting for around $8 a month. Your cost will increase if you purchase a theme, paid plugins, and premium features.
Bottom line: WordPress is a more affordable option than Squarespace to set up initially, but it may require additional costs if you hire someone long-term.
Support
WordPress is a community-driven project, so there's no one company that you can contact for support. However, because WordPress is so popular, there are thousands of WordPress developers and designers who offer support services.
Squarespace offers 24/seven email and live chat support to all its customers. You can also find helpful guides and tutorials on the Squarespace website.
Bottom line: WordPress has a broader community of support available, but Squarespace offers more direct customer support.
WordPress vs Squarespace: Which is Better for Your Church?
So after covering these key areas, which platform is best for your church? WordPress or Squarespace?
The answer depends on your needs and who will be supporting your website from your church team. If you have limited technical support and you're looking for an easy-to-use platform with modern templates and excellent customer support, Squarespace is a good option.
However, WordPress may be a better option for your church long-term since it ultimately provides you with more flexibility and customization options.
Still have questions? Need help? Our team would love to help you build a beautiful customized church website. Contact us, and we'll get the conversation started!
More on Church Websites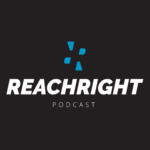 About The Author