As a church leader, you know that search engine rankings are everything when it comes to getting discovered online. Google Business Profile hacking is worth your time and investment because a great profile will ensure you're visible!
Trust us; a solid Google Business Profile can make all the difference in whether or not your target audience can find you. Google is the most popular search engine for a reason – people trust it for accurate, relevant results.
So let's dive into nine Google Business profile hacking tips that you can use immediately to improve the visibility of your Google Business profile and get more views!
9 Google Business Profile Hacking Tips
Google Business Profile provides a robust set of options for businesses of all types and sizes. So even if you're not selling a product or service, you can take advantage of the business features to design a more robust profile for your church.
1. Showcase your culture with high-quality photos of your people.
First impressions matter more than ever in today's digital world, and you must include visual elements like photos and videos in your Google Business Profile. Because when people search for a church, they ask two main questions:
Who goes to this church?
Will I fit in?
When they see photos of the pastors, key leaders, and congregation members, they will gain a better sense of the church's community. So, choose pictures and videos to showcase your people, buildings, and experiences.
2. Use keywords in your profile to make it easier for people to find your church online.
Like any website, Google Business Profile relies on keywords to help people find your church when they are searching online. When you include keywords in your profile, it will be easier for Google to match your church with people searching for a church like yours.
For example, if you're a suburban church with family programs, you'll want to include local keywords like "youth group" and "family church" with your geographical location.
3. Craft a compelling description.
Don't be too basic in the description box; make your church stand out. You have 750 characters to cover why people should visit and what makes you unique. Be creative and communicate to pique curiosity and compel people to visit. Be sure to utilize keywords here as well.
4. Set up your geographical area.
If you want your Google Business Profile to show up when people search for a church nearby, you'll need to set up your service areas. To do this, go to the "Info" section of your Google Business Profile and click on the "Service Areas" option. You can then enter the geographical areas you serve by city or county. Google will use this information to show your profile to people searching for a church in those areas.
5. Utilize the services or product features to describe your programs.
Do you offer a mid-week youth service? A woman's bible study? You can list these different ministry offerings with descriptions under the "services" category. You can also use the "product" section, which allows you to add photos, descriptions, and organize them by categories.
Yes, these sections are intended for for-profit businesses, but this is a great Google Business Profile hacking tip because you don't have to list a price for what you're offering and/or can list it as "Free" while getting more info and keywords up online.
6. Post updates and events.
Under the "posts" section, Google Business Profile allows you to write updates about what's going on at your church. This is a great way to keep your Google Business Profile active and also let people know about any events that you have coming up.
Post options s include offers, "what's new," events, and products. Churches can utilize the "what's new" and events categories to post upcoming programs and dates of interest. You can also include photos, which is always a plus!
7. Utilize the FAQ section.
The FAQ section is a great way to provide more information about your church that people might be searching for. Google Business Profile allows you to add as many questions and answers as you want, so take advantage of this feature!
Some ideas of questions to include:
What time are your services?
What is the dress code?
What do I need to know before my first visit?
How can I get involved?
By including these questions (and more), you'll be able to provide valuable information to those searching for a church like yours.
8. Respond to all reviews, both positive and negative.
Google Business Profile allows people to leave reviews about your church, and you need to be proactive about monitoring and responding to them. Acknowledging all reviews shows that you're active on your profile and care about what people say about your church.
When responding to negative reviews, be sure to do so professionally and compassionately. Google Business Profile allows you to address the reviewer's concerns and invite them to reach out to you directly so that you can resolve the issue.
And, when responding to positive reviews, be sure to thank the reviewer for their kind words! A simple "thank you" goes a long way.
9. Make sure your business profile is complete and accurate.
The last Google Business Profile hacking tip is to ensure that all the information on your profile is complete and accurate. Keep your church's name, address, phone number, website, service times, etc up to date. Try to fill out every field you can!
It's also essential to use consistent information across your church's online platforms (website, social media, Google Business Profile, etc.). Conflicting information can confuse people, make it difficult for them to find your church, and hurt your rankings.
In Summary
By following these Google Business Profile hacking tips, you'll be well on your way to boosting the visibility of your church and reaching more people in your community! Don't be afraid to get creative and figure out how you can use every field to its full capability – even the ones intended for e-commerce or local businesses. Use these categories to showcase your church and all it has to offer.
More Digital Marketing Hacks for Churches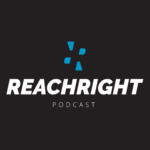 About The Author