We know what you're thinking…another social media platform?! How in the world am I going to come up with TikTok content ideas on top of everything else I do?
Never fear, because making TikTok videos is easier than it sounds!
On TikTok, users expect content that is raw, authentic, and not overly produced, which is good news for busy church leaders!
We've got 11 easy and fun church TikTok content ideas. But first, a quick rundown on what you need to know about this social media channel.
What You Need to Know about TikTok Videos
Here are the basics. TikTok is a short-form, video-sharing app that allows users to create and share short videos, on any topic.
Originally a TikTok video could be a max of 15 seconds. Now, a TikTok video can be up to 10 minutes long. However, shorter videos still tend to perform better.
According to Backlinko, TikTok has 1 billion monthly active users. And since it was released in 2016, it has surpassed many other popular social media platforms like Twitter, Snapchat, and Pinterest.
TikTok is especially popular with Gen Z but has also grown in popularity with millennials and older generations.
Compared to other social media platforms, TikTok presents a great opportunity to reach the younger generation–a demographic that can be difficult to connect with in a church setting.
And as we know, Gen Z is more likely to identify as atheist or agnostic and have ambivalent feelings toward the church. So having a TikTok account can be a great way to get videos in their feed and connect with new audiences.
11 TikTok Video Ideas For Your Church
Now that you know some TikTok basics, let's get into our TikTok content ideas for churches.
1. Behind the Scenes
Pull back the curtain back and show your followers what goes on behind the scenes at your church.
BTS can include everything from worship rehearsal to prepping for an outreach project to a day in the life of your pastor. Pastors can also give a behind-the-scenes look at their sermon planning process and even ask for feedback and questions!
2. Interviews and Testimonies
Other TikTok video ideas include short interviews or testimonies with members of your church community. You can interview a staff member, a youth group leader, a volunteer, or even someone who's brand new to your church.
TikTok videos are a great way to show the diversity of your church community and share inspiring stories.
3. Pastor Insight or Sermon Snippets
We've all seen sermon video clips and preaching highlights on social media. But there are ways you can mix it up.
Here are some TikTok ideas to create videos with a more unique slant on your sermon content.
Have your pastor respond to a question about the sermon he just preached. Let it be a more informal video conversation.
Do a weekend promo with your pastor or another staff member talking about why they chose this sermon series topic.
Start your TikTok video with a question or universal pain point that will hook readers in the feed, then you can answer it with your sermon video clip.
For this last point, think about asking questions or addressing points that anyone in your TikTok feed could relate to like, "What to do when you have a difficult co-worker." Then you can cut to a sermon video clip that speaks to that issue.
4. Prayer
Another of our favorite TikTok video ideas for churches is daily prayer. Or couple times a week prayer. You don't need to make it long, just a few seconds of prayer can have a huge impact!
You can post videos of a pastor or team member praying for specific needs in your church, or general prayer items. This leads us to the next video idea…
5. Ask Your Audience
Hook your TikTok followers by asking them direct questions in your videos. You can ask them for prayer requests and pray for them.
In addition, you can ask about their favorite Bible verse, what they're struggling with, or what topics they want to hear more about from your church. You can also use TikTok polls to get feedback from your audience on things like upcoming events or sermon series topics.
6. How-To Short Tutorials
People have lots of questions about how to practically live out their faith. So tutorials or educational videos are always awesome TikTok content.
It's true, TikTok ideas often center around life hacks like makeup tutorials and cooking videos, but you can do how-to videos about any topic. So why not brainstorm TikTok video ideas that will help disciple? You can create content for basic, complex, and specific topics as well as navigate current events.
For example, think about helpful and educational content for your TikTok channel like:
7. Inspirational
Another winning TikTok idea is to create inspirational content. This could be a mix of quotes, Scripture verses, and testimonies.
You can also create montages set to worship music or other upbeat songs that other TikTockers are sure to enjoy.
As we find on other social channels, users definitely appreciate being able to find inspiration, hope, and encouragement throughout their day.
8. Sneak Peeks
Another TikTok idea is to give people a sneak peek of upcoming events, services, or announcements.
Videos that share insider info are always exciting for followers and can be a great way to boost engagement on your TikTok account.
9. Funny Videos and Fun Trends
Everybody wants to have a viral video and churches are no exception. The best TikTok strategy to go viral is to jump on a trend or create a funny video.
Just because you're a church doesn't mean you can't have fun and stay trendy! We trust you know your brand values and will guard those. Because of course, you don't want to compromise just to gain followers and views.
Some of the TikTok video ideas in this category you're probably familiar with include:
dance videos (check out the great example below of Life.Church senior pastor @craiggroeschel and his daughter)
lip-syncing videos
animal videos
trending sound
effects
funny commentaries
trending hashtags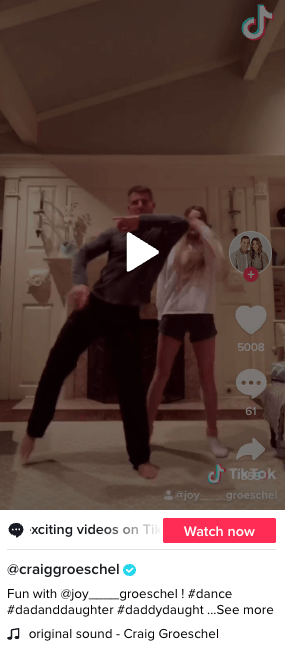 10. Create Challenges
Piggybacking off of trends and fun videos, other TikTok users also love a good challenge.
Remember the ice bucket challenge? Well, social media challenges can be about anything, so find an idea that makes sense for your church audience. You can participate in a branded hashtag challenge or create your own challenge.
11. Partner up
Don't go it alone, there are probably plenty of people in your church with great TikTok account ideas. And they would be willing to partner with you in the creative process to make some great videos!
Whether they're TikTok influencers or simply family members with a TikTok app, teaming up to create a short video can help you break out of a creative rut and find inspiration.
In addition, you could use the stitch feature or duet feature. Stitch lets you combine videos and duet plays two videos side-by-side.
Tik Tok Ideas Conclusion
Making videos is a fun way to interact with people online, we promise! The great thing about TikToks is that people don't expect them to be perfect. In fact, they love raw footage, bloopers, and authentic moments.
And be sure to check out our 31-Day Social Media Plan.
Do you have a great TikTok video idea? Let us know in the comments below…
More About this Social Media Platform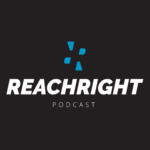 About The Author