In an era where the virtual world has become the first point of contact for many, churches are finding new ways to extend their spiritual reach. The importance of a compelling online presence for these institutions cannot be overstated. Enter Squarespace, an optional platform for creating a successful church website.
This article will explore why every church needs a website and how a well-designed one can unlock new avenues for community engagement, outreach, event management, and even online donations. Squarespace emerges as a possible platform, with its intuitive design tools, tailored templates, and mobile responsiveness.
Through practical steps, we'll give you tips on creating, customizing, and maintaining your church website. From optimizing for search engines to integrating multimedia content, we'll cover the essentials of crafting a website that reflects your church's unique identity.
Finally, we'll look at examples of other successful church websites that use Squarespace so that we can identify what works and how you can incorporate it into your own church's site.
Let's dive in.
Estimated reading time: 12 minutes
Do You Need a Church Website?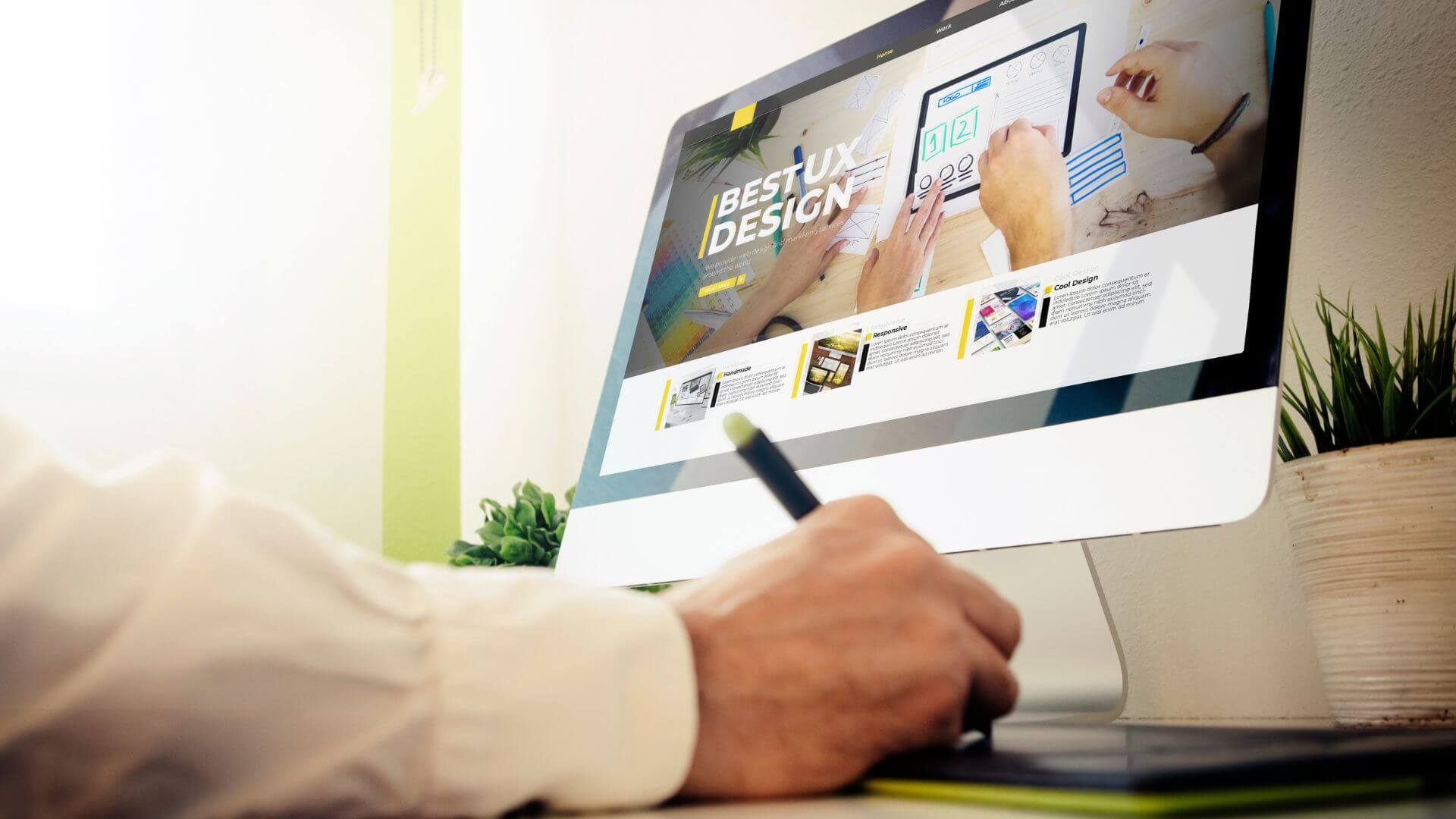 In an era defined by screens and search engines, a church's digital presence is no longer an optional accessory; it's a powerful tool that can shape the spiritual journey of its congregation and extend its outreach to the wider world.
Let's delve deep into the significance of having a well-crafted church website, exploring the multitude of ways it can empower your church.
Why Every Church Needs a Website
The Digital Congregation
As more and more people turn to the internet for information and community, a church without their own church website risks being invisible to a significant portion of its potential congregation. A website is the modern-day welcome mat for newcomers and a trusted resource for regular attendees.
Accessibility
Churches have a responsibility to make their services and resources accessible to all, including those with physical limitations or those unable to attend in person. A website can bridge these gaps, offering sermons, resources, and community engagement to a broader audience.
Benefits of a Well-Designed Church Website
Community Engagement
A great church website can be a virtual community center, providing a hub for members to connect, interact, and collaborate on various projects and initiatives.
Outreach and Evangelism
A church website is a powerful tool for reaching beyond the physical walls of the church. We'll discuss strategies for using the website to share the gospel, attract new members, and engage with the broader community.
Event Management
From scheduling services and events to coordinating volunteer efforts, a well-designed church website can streamline administrative tasks and ensure that everyone is on the same page.
Online Donations and Tithing
In an age of digital payments, we'll explore how churches can leverage their websites to facilitate secure online giving, making it convenient for members to tithe and support the church financially.
Is Squarespace the Ideal Platform for Your Church?
In the digital landscape, where the first impression can be the only impression, choosing the right platform to build your church website is paramount. Many churches consider SquareSpace as the platform for their church website. In this section, we will explore the pros and cons of SquareSpace to help you decide if it is right for your church.
Introduction to Squarespace
The Squarespace Advantage
Squarespace is a renowned website builder that is known for its blend of simplicity and elegance. With an intuitive user interface, it empowers users of varying technical backgrounds to create visually stunning and fully functional websites.
At the core of its appeal are meticulously designed templates that cater to diverse needs, including those of religious organizations. These templates, known for their modern aesthetics, offer a solid foundation for crafting engaging websites.
Accessibility
Squarespace boasts an intuitive interface that bridges the gap between tech-savvy webmasters and those with limited technical expertise. Its user-friendly design tools, drag-and-drop functionality, and straightforward navigation menus make website creation accessible to everyone.
Tech-savvy users appreciate the platform's flexibility and customization options, while newcomers find it easy to grasp and use. Squarespace's commitment to user accessibility empowers individuals and organizations to bring their online visions to life without the need for extensive coding or design skills.
This accessibility factor is a key element in Squarespace's popularity among a diverse user base, including churches, businesses, artists, and bloggers.
SquareSpace Pros
User-Friendly Design Tools
Squarespace boasts simple drag-and-drop design capabilities, which allow churches to create beautiful websites without needing to write a line of code. This concept extends to every facet of their platform, meaning designing websites was never easier.
Built-in Templates for Religious Organizations
Squarespace has an extensive library of professionally designed templates, some of which are tailored specifically for religious organizations. This makes it easy to find a design that resonates with your church's identity.
Mobile Responsiveness
In a mobile-centric world, Squarespace ensures that your church website looks and functions flawlessly on smartphones and tablets as well as on computers.
E-commerce Capabilities
For churches engaged in selling merchandise or facilitating online donations, Squarespace's e-commerce features can simplify financial transactions securely. This means that creating your church's online store and donation/tithe page is simple and straightforward.
SquareSpace Cons
Squarespace is a popular website builder known for its user-friendly interface and elegant templates. However, like any platform, it has its share of cons:
Limited Customization
While Squarespace templates are visually appealing, they may not offer the same level of customization as some other website builders. Advanced users looking for extensive code customization might find Squarespace limiting.
Pricing
Squarespace can be more expensive than some competitors, especially when you factor in additional costs for e-commerce features, domains, and third-party integrations.
E-commerce Complexity
While Squarespace does offer e-commerce capabilities, it may not be as robust or user-friendly as dedicated e-commerce platforms like Shopify for businesses with extensive online stores.
Learning Curve
Despite its user-friendly interface, some beginners may still find Squarespace a bit challenging to use initially, particularly when compared to extremely simplified platforms.
Customer Support
While Squarespace offers customer support, some users have reported delays in response times, which can be frustrating when you need quick assistance
No Free Plan
Squarespace doesn't offer a free plan, unlike some other website builders that provide basic free versions.
It's important to weigh these cons against the platform's benefits and your specific website needs when deciding if Squarespace is the right choice for your project.
Comparing Squarespace to Other Website Builders
Squarespace vs. Others
Squarespace distinguishes itself among other popular website builders due to its clean templates and user-friendly interface, offering simplicity without sacrificing functionality. In comparison to other builders, Squarespace stands out with its intuitive design tools and versatile features.
Squarespace vs. ReachRight
ReachRight reveals itself to be more than other popular website builders, even Squarespace. It has become widely known and loved due to its laser-focused approach on the specific needs of churches and religious organizations. While Squarespace is a versatile platform catering to various industries, ReachRight specializes in providing tailored solutions designed expressly for faith-based communities.
It offers an array of church-specific features, such as sermon archives, event management, and online giving, streamlining essential church functions seamlessly. With a deep understanding of the unique challenges and requirements faced by religious organizations, ReachRight ensures that every aspect of a church's online presence is finely tuned to their mission, making it an ideal choice for faith-based entities.
Tips for a Successful Website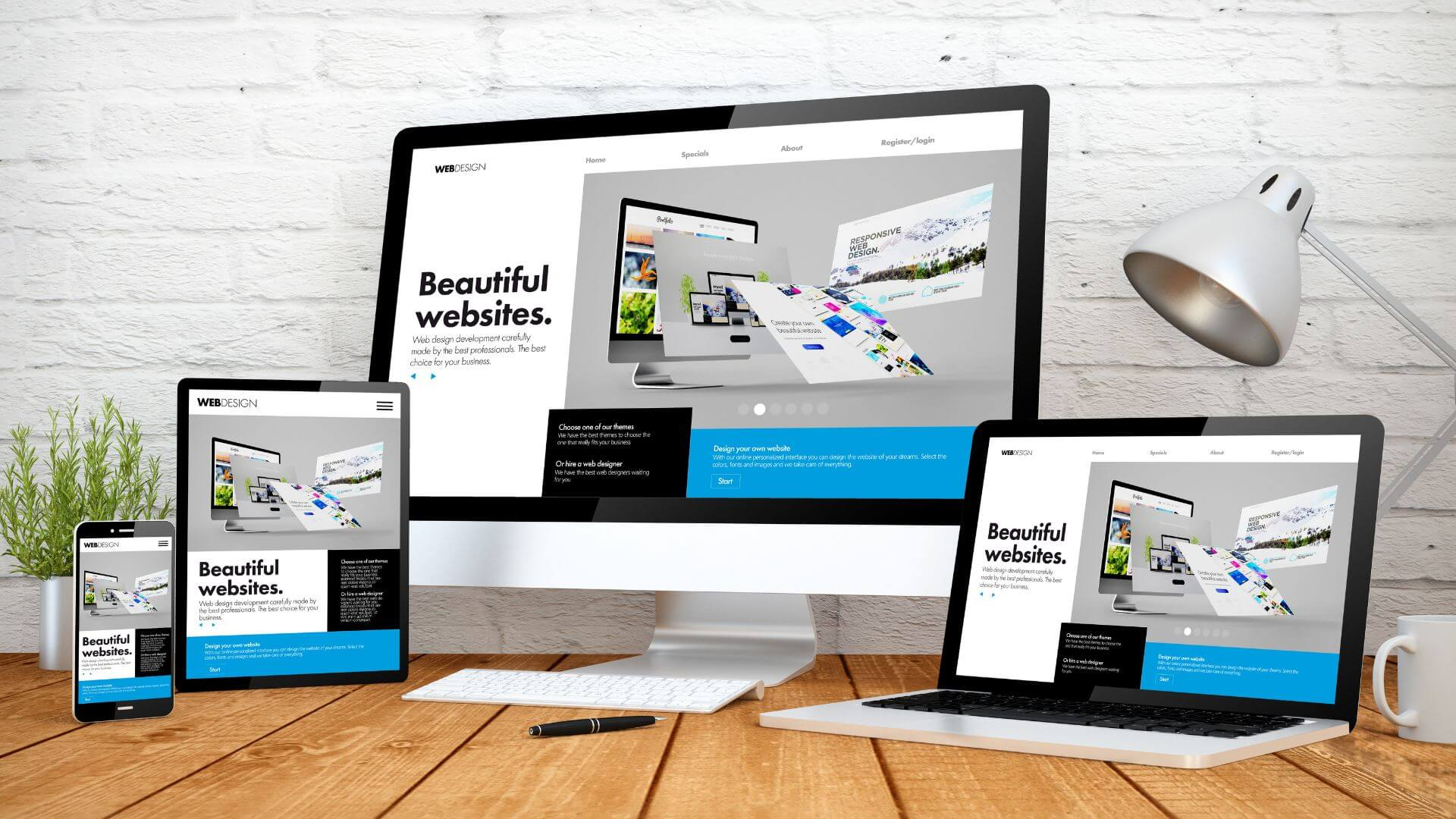 Creating a successful website involves more than just choosing a template and adding content. Here are some essential tips to ensure your website is effective and engaging:
Plan Your Website Structure
Before you start building, outline the structure of your website. Determine the main pages and how they will be organized in the navigation menu. Minimize and cut as much as you can, sometimes even seeing if you can create a one page website.
Choose the Right Template
Website builders like Squarespace offer a variety of templates. Select one that aligns with your church's identity and needs. Consider the template's layout, font choices, and color scheme.
Customize Your Template
Tailor the template to match your church's branding, style, and mission statement. Customize fonts, colors, and images to create a cohesive and unique look.
Optimize for Mobile
Ensure your website looks great and functions well on mobile devices. Squarespace templates are mobile-responsive, but it's important to test and make adjustments as needed.
High-Quality Content
Use high-resolution images and clear, concise text. Invest in professional photography if possible. Engaging content is crucial for retaining visitors.
Include a Calendar
Implement a church calendar for community events, services, and activities. Many website builder platforms offer a built-in events feature that makes it easy to manage and display your schedule.
Incorporate Multimedia
Use images, videos, and audio to enhance your content. Share sermons or podcasts, and include photo galleries of church events.
Integrate Social Media
Connect your social media profiles to your website. Share updates and encourage first time visitors to follow your church on platforms like Facebook, Twitter, and Instagram.
Add Contact Information
Make it easy for visitors to contact your church. Include a contact page with a contact form, phone number, and physical address.
By following these tips, you can create a successful church website that not only represents your church well but also engages and serves your congregation and community effectively in the digital age. Happy website building!
Frequently Asked Questions About Creating a Church Website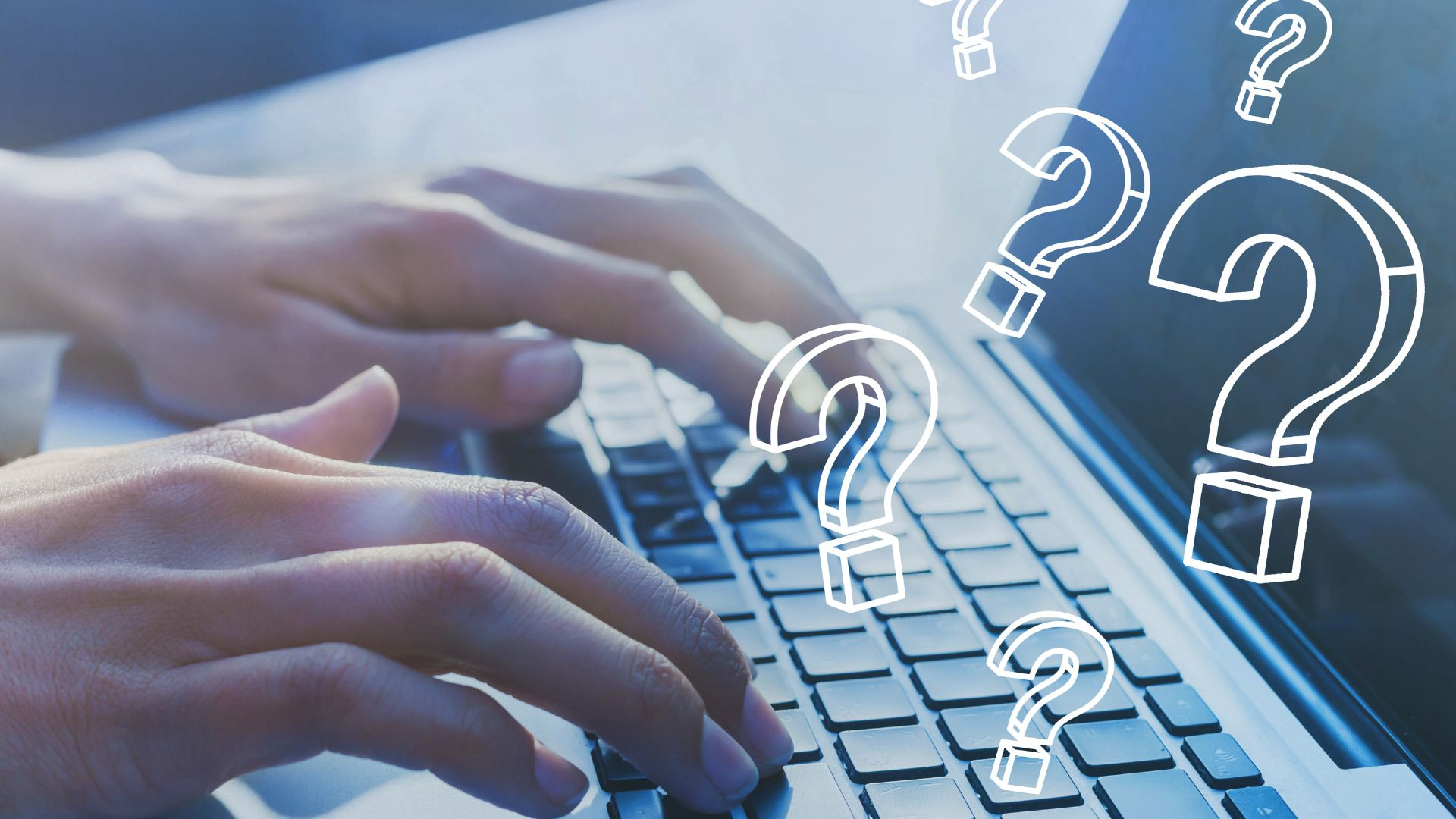 How can I optimize my church website for search engines (SEO)?
While Squarespace provides basic SEO tools, it may not offer the same level of flexibility for advanced SEO optimization compared to other platforms like ReachRight, which specializes in helping church websites optimize for SEO requirements.
Do I need technical expertise to build a church website on ReachRight?
No, you don't need technical expertise to build a church website on ReachRight; it's designed to be user-friendly for individuals with varying technical backgrounds.
How do I get support for any issues or questions I have while building my church website on ReachRight?
You can easily get support for any issues or questions you have while building your church website on ReachRight through their dedicated customer support channels, which often include email, live chat, and comprehensive documentation.
Ultimate List of Best Church Websites on Squarespace
Creating an awesome church website on Squarespace doesn't have to be done alone. In fact, plenty of other churches have had success by creating their website using Squarespace. These websites exemplify Squarespace's power in creating visually compelling, spiritually engaging, and user-friendly digital spaces so congregations can connect, find inspiration, and embrace their faith in the digital age.
Let's take a look at these websites so we can use them as inspiration for our own stunning websites.
Heritage Church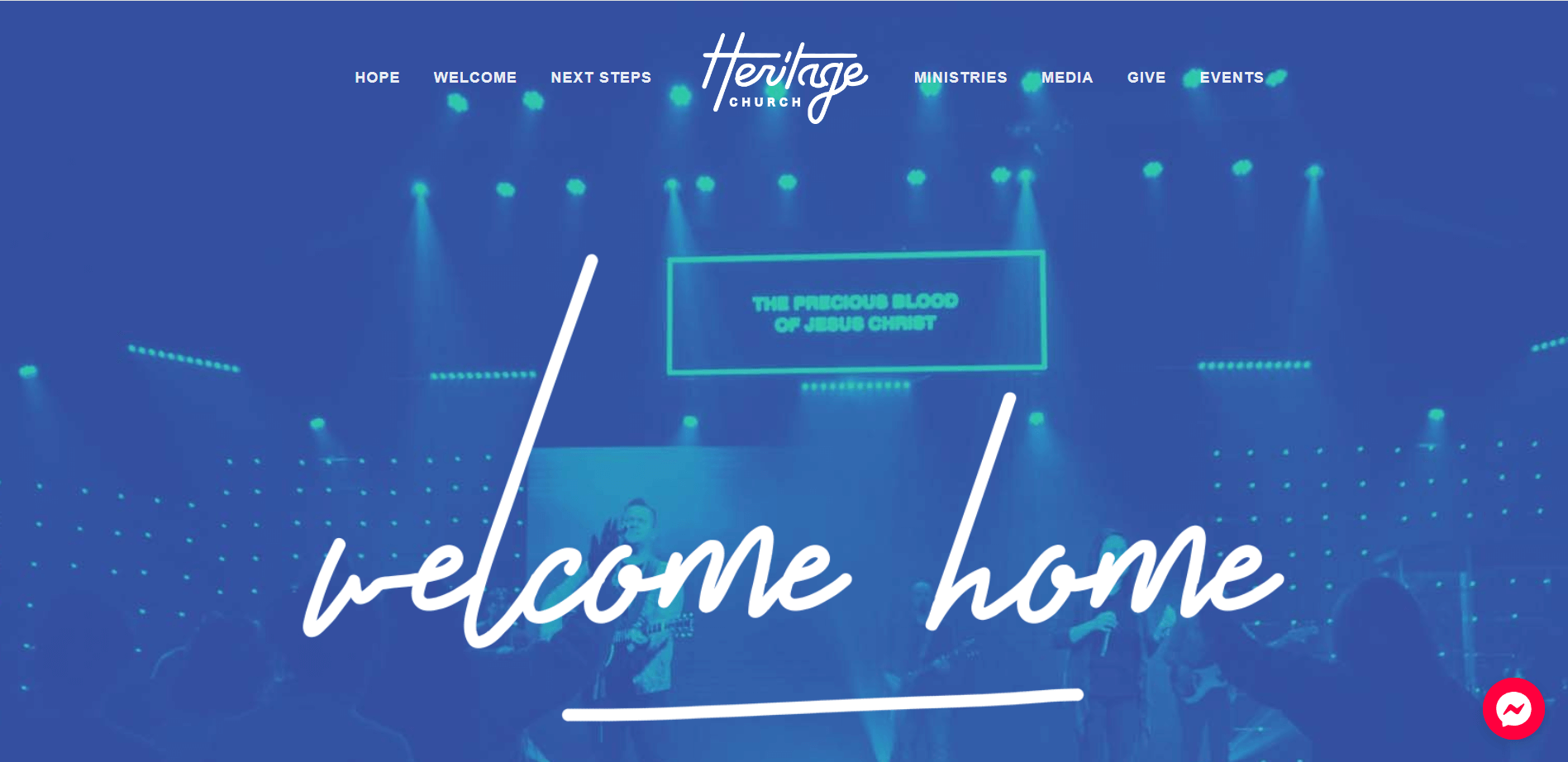 The Heritage Church website is truly awesome due to its perfect blend of aesthetics and functionality. Its visually captivating design resonates with the church's rich heritage, while its user-friendly interface ensures easy navigation. With a comprehensive event calendar, multimedia integration, and engaging content, it creates an immersive online experience for both members and visitors, fostering a sense of community and spirituality.
Relevant Community Church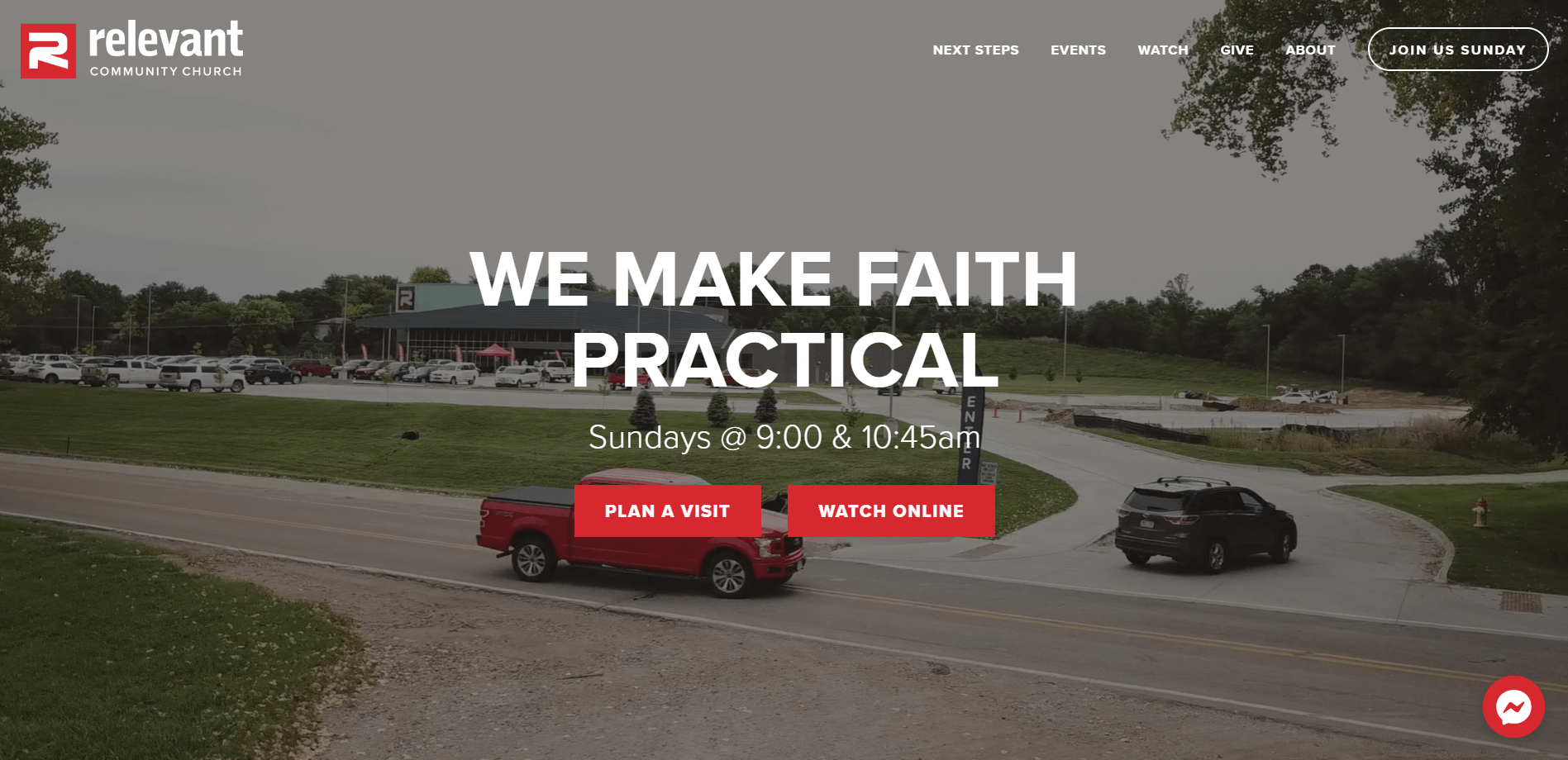 Secondly, we have Relevant Community Church website is a great example of a successful Squarespace website. It excels by seamlessly bridging relevance and community. Its modern design and intuitive layout resonate with a contemporary audience. The inclusion of dynamic content, interactive features, and easy-to-access resources ensures an engaging and enriching experience, therefore fostering a strong sense of belonging within the community.
Hill City Church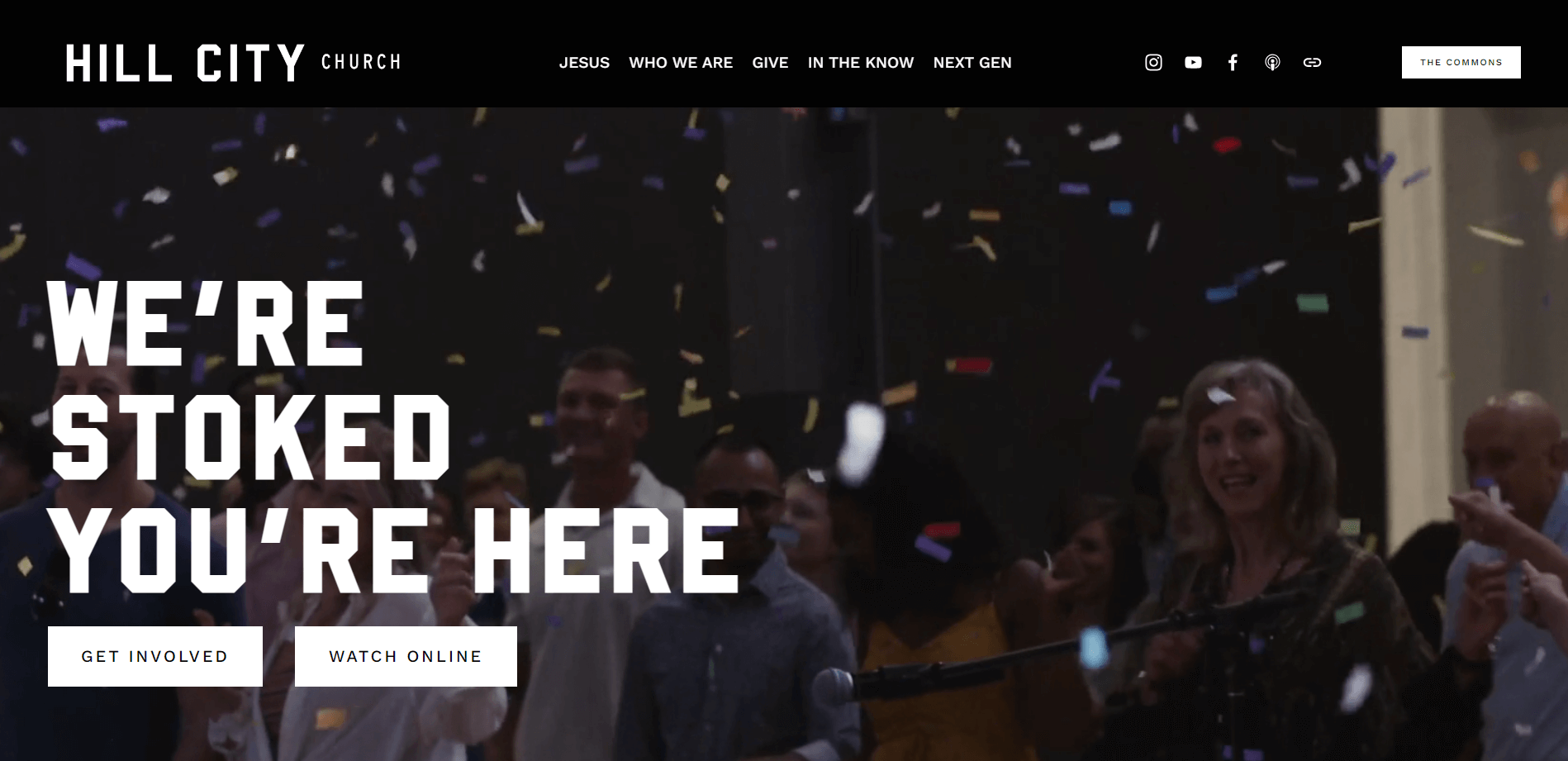 The Hill City Church website excels through its simplicity and effectiveness. Its clean design and user-friendly interface create an inviting online space. With easy access to service information, engaging multimedia, and a well-organized layout, it effectively serves the needs of both its congregation and newcomers, making it an exceptional digital resource for the community.
Declaration Church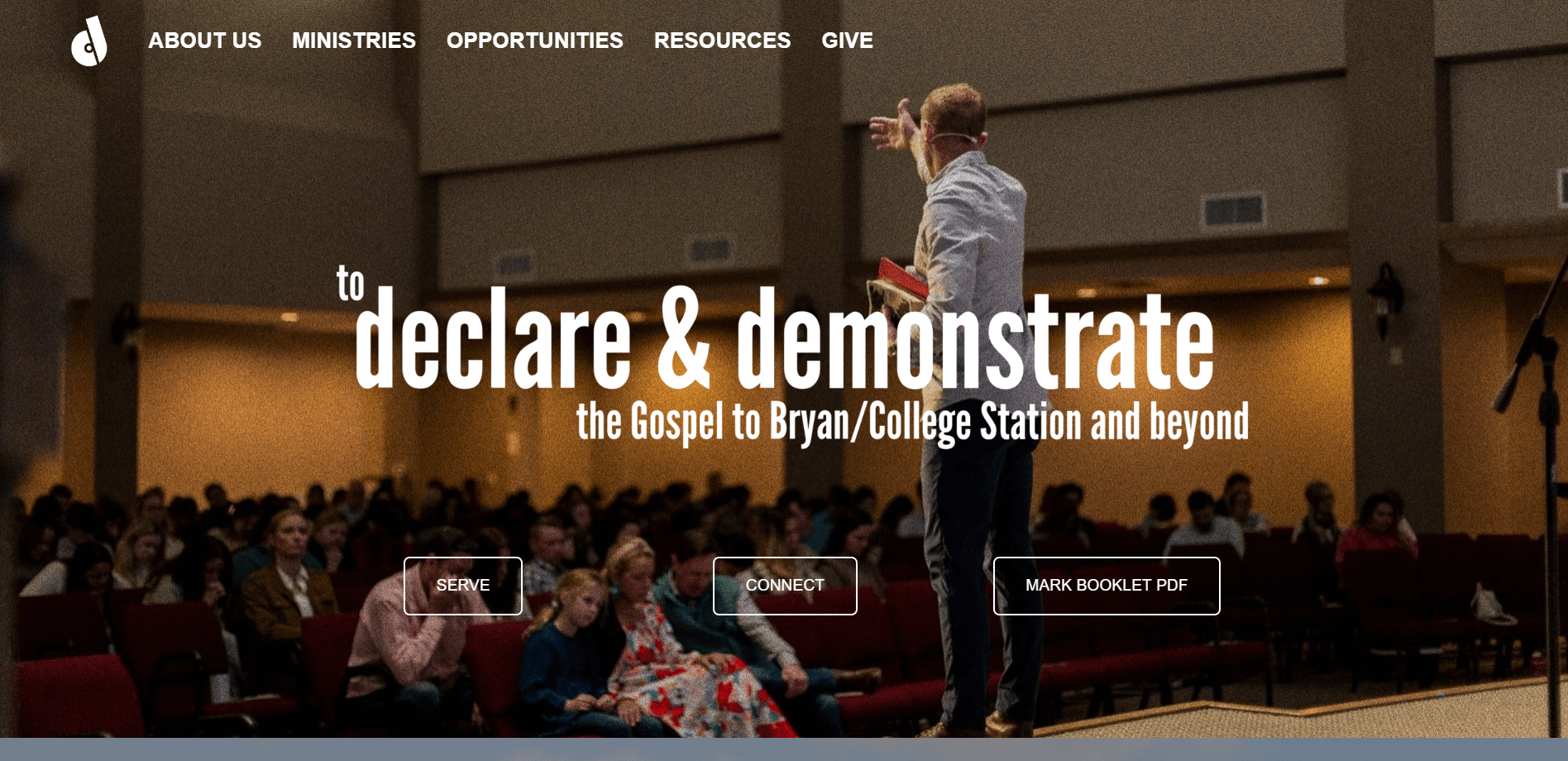 The Declaration Church website excels through its masterful use of white space and sleek design. Its uncluttered layout and elegant aesthetics create a serene and inviting online sanctuary. This simplicity not only enhances readability but also fosters a sense of tranquility and focus, making it a perfect reflection of the church's spiritual mission.
Your Squarespace Church Website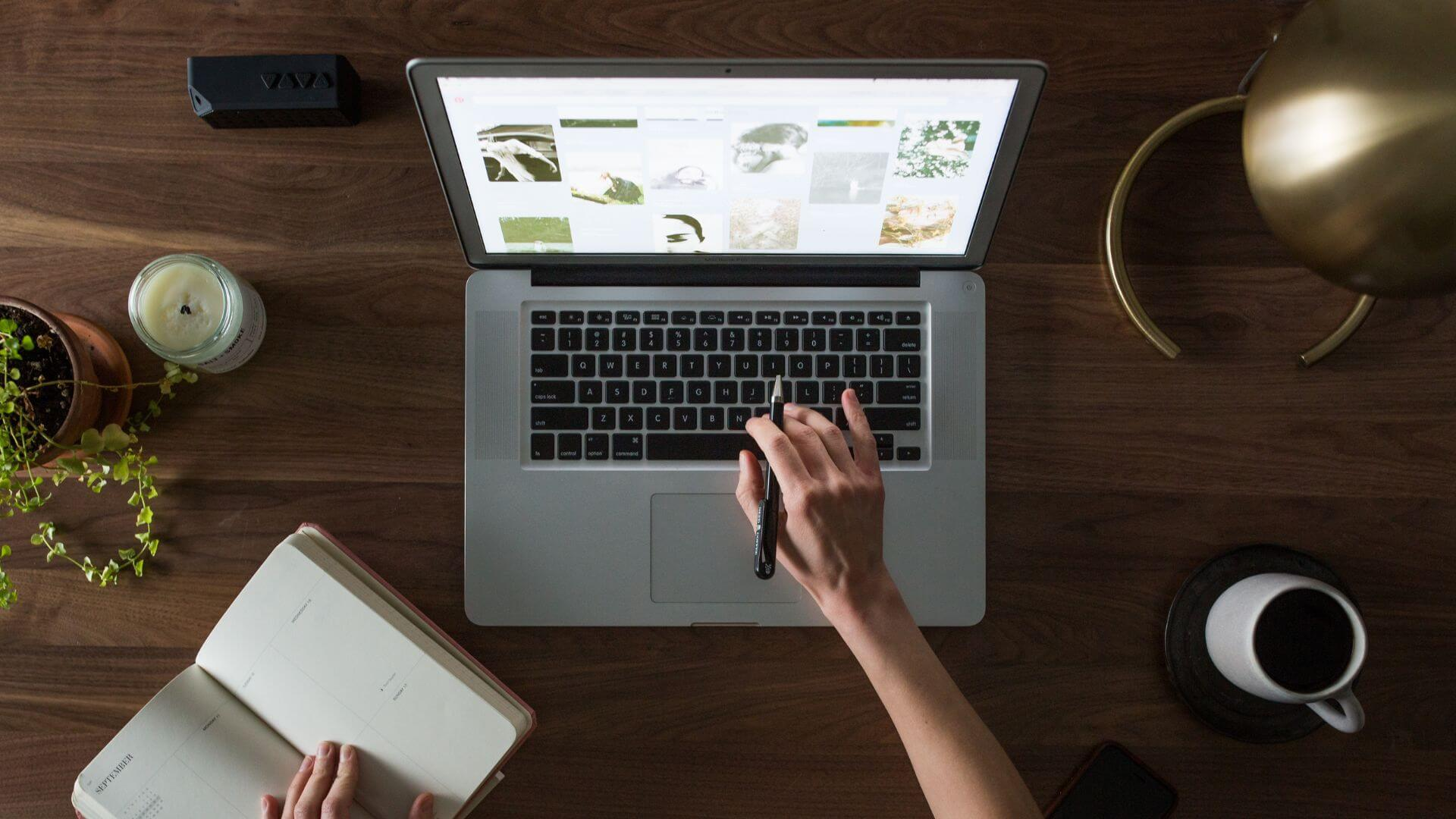 In the ever-evolving digital landscape, the creation of a church website using Squarespace emerges as a dynamic avenue so that congregations to share their faith, engage their communities, and transcend physical boundaries.
Squarespace's simplicity and elegance empower churches to build captivating online sanctuaries that beautifully represent their identities. As we conclude this exploration, it is evident that Squarespace transcends being merely a website builder; it instead becomes a conduit for spiritual connection and community growth.
By harnessing its user-friendly tools, elegant design templates, and mobile responsiveness, churches can therefore effectively bridge the gap between the sacred and the digital, ushering in a new era of faith-based engagement in the modern world.
Further Resources on Church Websites
About The Author