Celebrating baptisms should never, ever get old. But, if you see the fire around baptisms dwindling at your church, it's time to investigate some new baptism ideas.
Baptism is a public declaration of faith and symbolic of being raised to new life in Christ. It's a special day for the person being baptized and their loved ones. But it also reminds the entire church of the new life and hope we have in Christ.
We have five ideas for creating an impactful baptism celebration that we're excited to share.
Estimated reading time: 6 minutes
Why Are Baptisms Important?
We know you have tons of important things happening at your church, but baptisms can't get lost in the shuffle. Water baptism is a foundational step in our faith journey.
Jesus was water baptized by his cousin, John the Baptist, before starting his public ministry. In addition, Jesus' last words before ascending into heaven contained instructions on baptism. He told His followers:
"Go and make disciples of all nations, baptizing them in the name of the Father and of the Son and of the Holy Spirit." (Matthew 28:19)
So as we co-labor to fulfill The Great Commission, baptisms are a vital priority for our churches.
5 Baptism Ideas for Your Church
Here are five baptism ideas to breathe new life into this special day.
1. Be intentional about inviting people to be baptized
First, ensure that everyone understands what baptisms are, when they are, and why we should be baptized. Don't assume people know!
People come from all different faith backgrounds that have different views on baptism. Or perhaps they don't have a church background and have no context for baptisms.
Make sure everyone knows baptism is an outward expression of an inward decision and that it's open to anyone, no matter how old.
You can include baptism teaching and information in
Salvation follow-up or prayer
Your membership class
Your announcements in service, on social media, and in email
Sermon messages
Some churches hold baptisms monthly or quarterly. Others have an opportunity to be baptized every weekend. Whatever the case, make sure you have the right communication strategy so people know where to go and how to sign up.
2. Have a Churchwide Baptism Weekend
A powerful way to highlight the value of baptisms is to have a churchwide baptism weekend. This is an opportunity for everyone to reflect on the importance of baptism and celebrate with those being baptized.
Typically, churches will advertise a baptism weekend in advance so people can prepare and invite their loved ones. In addition, they'll give an open invitation. That creates a spontaneous atmosphere so anyone who has committed their life to Christ can be baptized without delay.
The pastor can preach a message on the meaning of baptism, with baptisms happening before, during, or after service. (Or all of the above.)
A big baptism weekend creates an amazing celebratory atmosphere. You can enhance this with upbeat music, building decorations and signage, and a reception or party to follow.
3. Move Baptisms Outdoors
John the Baptist baptized Jesus and others outside in the Jordan river. There is something special about following this biblical model and being outdoors. If baptisms are starting to become stale and your church is just going through the motions, a change of location is one of those baptism ideas that can make a huge impact.
Outdoor baptisms can happen in a natural body of water like a lake, river, or even a swimming pool. You can also stay on church property but set up your baptismal outdoors.
Summer, when the weather is warm, is usually the best time to host outdoors. You can also use baptismal robes, space heaters, and a heated pool or baptismal tank to make people more comfortable.
If you decide to move your baptisms outdoors, make sure everyone knows in advance. You also have to work through logistics for changing. That might mean setting up portable tents, changing stations outdoors, or laying down mats so people can safely get back to the building to change. And it would be best to have an inclement weather plan.
4. Ideas for Sharing Baptism Stories
Baptism is a public profession of faith and an opportunity to share your testimony. Although everyone may not be comfortable with public speaking, each person's story is significant. So, you want to encourage your members to reflect, record, and share this moment.
Some ideas for capturing baptism stories are:
Taking photos or videos of each baptism
Setting up a photo opportunity afterward for people to commemorate the moment with their families
Gathering stories and testimonies before and after baptisms
Having a picture or testimony wall for people to sign or post on when they get baptized
Recording a testimony video or have someone share a few words live in the moment. This helps make the experience much more personal.
5. Make a Deeper Personal Connection
You want to ensure every person feels known, loved, and supported on their baptism day. In addition, you want to answer all their questions, put any anxiety to rest, and help them prepare.
Ways to show personal care include:
Reaching out via phone or email to everyone being baptized to share helpful information, resources, and answer any questions.
Having a team ready to pray with each person before they're baptized.
Meeting the person who will be baptizing them before the event. This may be the senior pastor or someone they already know, but having a special moment to connect is still essential.
Baptisms are an opportunity for deeper discipleship and transformational community. You could pair them with a mentor to walk them through the process or offer classes or small groups before or after baptism.
These ideas just show that baptism is more than an event, it's part of a life of discipleship and community.
Summing Up Baptism Ideas for Churches
Baptisms are a holy experience, but that doesn't mean somber – it's actually a time of joy! You want to create the right atmosphere that reflects a moment that is reverent but also celebratory. If things have gotten a bit dry and routine, use these ideas to bring life back into your church's baptisms.
How do you handle baptisms at your church? Let us know in the comments!
More Ideas for Churches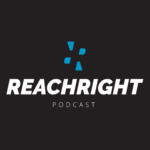 About The Author