The millennial generation is a force to be reckoned with. They are perhaps the most diverse generation in American history, quickly changing how our society functions. So how do you attract millennials to church?
Your church leadership needs to dig into questions like: What entices millennials to attend service? What are Millennials looking for in a church? In this conversation, we'll cover some facts about this generation and five ways that churches can attract and retain millennial churchgoers!
Who is the Millennial Generation?
There's always room for interpretation when defining the generations and drawing lines. Any time you're talking about a large group of people, it can be dangerous to paste labels….or to make sweeping assumptions.
Just keep that in mind throughout this conversation. We're not saying that ALL the characteristics will apply to every person you meet in this age bracket; these are generalizations. The critical point is that churches can use new strategies to create an atmosphere that will engage, disciple, and retain the next generation.
When Were Millennials Born?
Pew Research defines Millennials as those born between 1981 and 1996. So, they're currently around 27-41 years old. Millennials have grown up in a culture full of technological advancements and have an unquenchable thirst for knowledge.
What Do Millennials Value?
Here are some things Millennials value:
They demand authenticity from the organizations they associate with
They value personal growth
They long to be a part of something bigger than themselves
They also want to be involved in meaningful conversations
They want to know that they are making a difference
They are a tech-savvy generation
In short, millennials have a longing for truth and are very purpose-driven. They want to see real change in their communities. Most Millennials are also digital natives. That means that technology, communication, and social media are integral to their lives.
Why Do Church Leaders Need to Worry About Millennials?
First of all, many church leaders probably ARE millennials. In addition, although they used to be considered the next generation of young people, millennials are now adults. They're in the workforce, many of them have families, and they're primarily in their 30s.
So, churches need to attract millennials not only to attract young adults or a new group of churchgoers but because millennials are today's decision-makers.
By 2029, millennials will shift into the 35-44 year-old age bracket. The Bureau of Labor Statistics (BLS) projects this group's labor force size to increase by 4.5 million, the largest of any age group.
5 Ways Churches Can Attract Millennials
1. Create Meaningful Community
Millennials seek connections with like-minded people who share their values and beliefs. So make sure your church prioritizes building relationships.
Younger members have grown up in a hyper-connected digital world. Yet, at the same time, they feel lonely, isolated, and lacking true connection. According to a report by Telstra, 54% of Gen Z and 51% of Millennials say they feel lonely either often, always, or some of the time. This is higher than all other generations.
However, the majority of millennials are accustomed to communicating through screens. So sometimes, in-person interactions can be more challenging for them than for older generations. And that brings us to two additional points for how to build church community.
Provide opportunities for younger generations at your church to interact through social media and online. Sometimes this is a comfortable first step to an in-person relationship.
Don't assume millennial members will take the initiative to build relationships like older members might. Provide small group environments and other ways to connect, guide the conversation, and help people take the first step.
2. Embrace Technology
Technology can be an invaluable tool for reaching millennials. Churches must embrace digital media and stay current with the latest trends to attract millennials.
Recent studies have shown that over half of millennials watch church online or a combination of online and in-person church. These church attendance patterns are persisting post-pandemic. And that's because millennials are accustomed to consuming every kind of media (from books to streaming TV series) on their phones.
Other ways to embrace technology and build a digital presence include:
Interactive social media presence
Online giving options
A high-quality online church experience
An intuitive and well-designed website, church management software, and other tools like your church app
3. Offer Opportunities for Growth
Millennials are interested in learning and doing a deep dive into their faith. So, as a church leader, think about educational programs and spiritual development opportunities.
Younger churchgoers want to learn about God, the Bible, theology, and how to deal with life. Think outside of the traditional Sunday School format by offering:
Workshops/seminars
Online classes and small groups
Debate and dialogue
Millennials tend to appreciate engaging topics that raise questions of faith and values. They want to discuss their beliefs in an open, honest environment.
Remember that many millennials grew up in a post-Christian culture. Unlike previous generations, today's youth may have never touched a Bible. And church culture standards like devotional time, small group studies, and serving may be foreign concepts.
So the lead pastor and church leaders shouldn't shy away from addressing gospel and ministry basics. Millennials are looking for clarity.
4. Help Them Find Purpose and Make a Difference
Young adults want to have a purpose in life and make a difference in the world around them. Your church community is all about this exact cause! Churches want to reach people, spread the great news of Jesus Christ, and serve others.
Often, the church provides tangible needs through community service, financial giving, and missions.
Encourage millennial members to serve at your church by providing opportunities for leadership and involvement both inside and outside the church's walls. Social justice is a hot topic for millennials. Ultimately, as you engage people, share a message of truth, and help others through the ministry, the church can change the world. And this will definitely attract millennials.
5. Focus on Issues of Importance and Challenge
As a church leader, are you in touch with the challenges and issues facing your millennial members?
According to YPulse, the 15 biggest problems among 13-39-year-olds (millennials and gen z) include:
Inflation
Technology over-dependence / addiction
Pandemic / COVID-19
Racism
Social media
Economy
Climate change / Global warming
Acceptance / tolerance / respect of differences (e.g. values, opinions, cultures)
Mental health
Job opportunities
Crimes and violence
Government
Affordable housing / housing availability
Bullying
Social disconnection
Many churches aren't addressing the biggest challenges faced by this generation. But if you can help them with practical challenges like money management and financial literacy, you can lessen major stressors affecting members' mental health. And also help them uncover a biblical approach for dealing with practical problems.
Building for the Younger Generation
Almost every church leader realizes it's vital to reach Millennials. This group is well past its youth group days! Young adult Millennials have kids, full-time jobs, and a tremendous influence on society and their community.
Attracting Millennials to your church is essential for the long-term success of a local congregation. They are the NOW generation that's raising the NEXT generation. As you keep these five steps in mind, your church will attract and retain Millennial members and become more successful in their mission.
More on Church and Millennials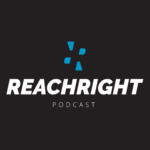 About The Author